Best of 2022 - Binh
December 31, 2022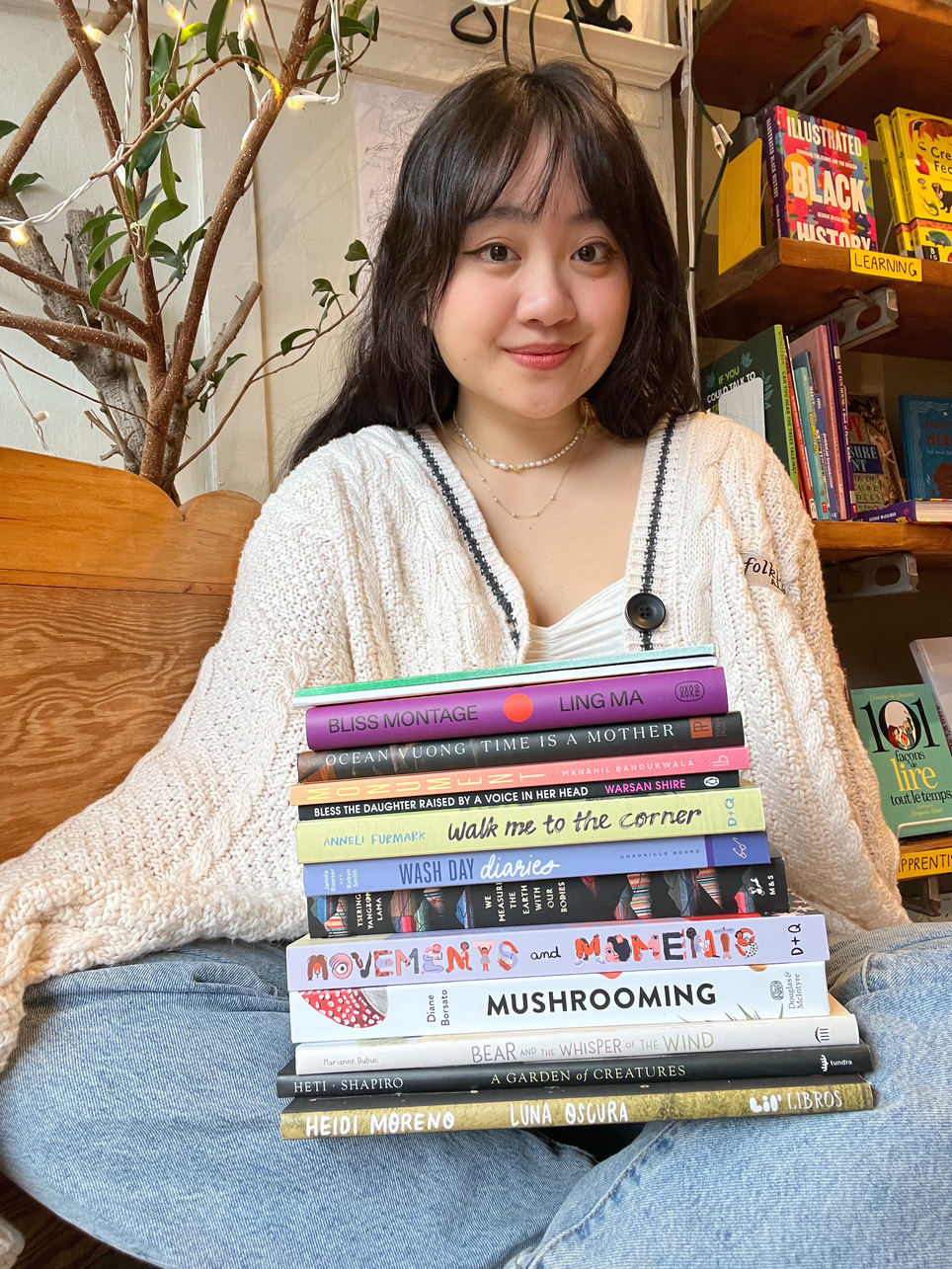 This year's 'Best of 2022' list is a collection of titles pulled from casual conversations with classmates, friends and lovely strangers. Consider this a reminder to never stop sharing your love for books with the people in your life because your favorite titles will often end up in new conversations, written in ink on a shopping list and, occasionally, in someone's 'Best of 2022' D+Q blog post (who knows?). So cheers to all the people who talked about books this year, no matter how many they've read. This is a list from them, to me, to you — and hopefully, to all the classmates, friends and lovely strangers in your life.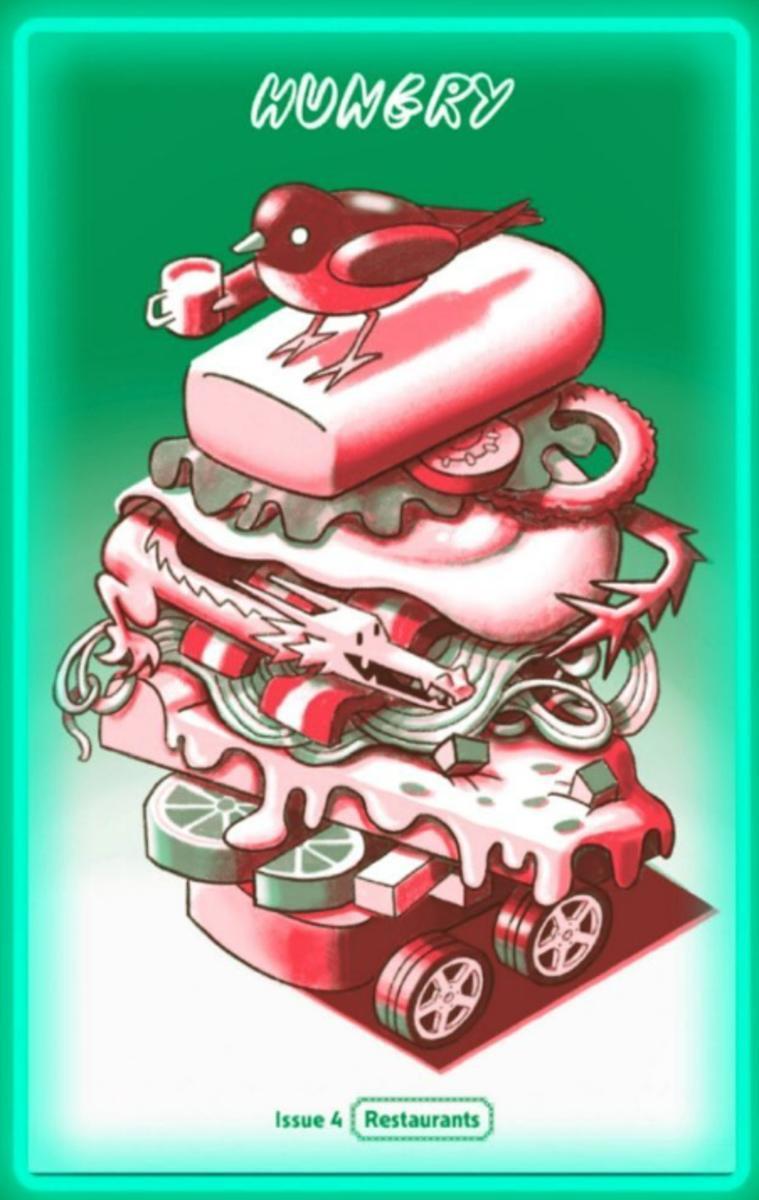 "Rarest magic of all: A certain timeless, ordinary comfort."
In this fourth issue titled "Restaurants", the Hungry zine pays homage to the food industry and its pivotal role in the way we navigate social spheres newly distorted by the pandemic. Through short stories, poetry and artwork, this issue unpacks the curious feeling of longing for the comfort found in a stranger's cooking while evoking a significant discourse on the role of tradition and culture in our patterns of nostalgia. Why do we keep returning to the same restaurants? How did our relationship to restaurants change from, and over, the pandemic?
As they answer these questions, this issue's contributors do a fantastic job at evoking memories laced with nostalgia, warmth and, most importantly, exquisite flavors.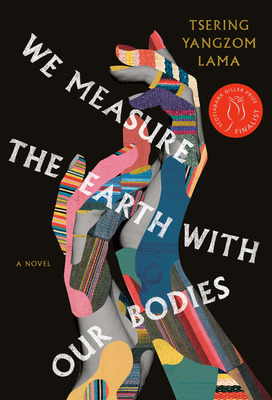 We Measure the Earth with Our Bodies
Tsering Yangzom Lama
2022 Scotiabank Giller Prize Shortlist2022 Center for Fiction First Novel Prize Longlist2022 Toronto Book Awards LonglistFor readers of Homegoing and The Boat People, a...
More Info
"To measure the earth with my body, to know our country with my own skin. It seemed like the only way to fathom such a land."
This novel was recommended to me by a close friend of mine – one that lives far away but always comes home carrying an amazing list of titles to share. We Measure the Earth with our Bodies, Tsering Yangzom Lama's debut novel, weaves together three generations of Tibetan refugee women; mothers, sisters and daughters. Moving across Tibet, Nepal and Canada and spanning 50 years, this novel lovingly reveals to us the textures of the joys and sorrows of life in exile through a poetic and gripping voice.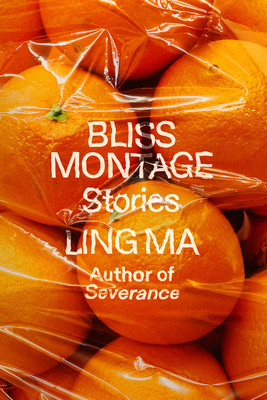 Bliss Montage
Ling Ma
"Weird and wonderful, surreal and subversive, these stories prove that Ma is well on her way to a landmark career." —Adrienne Westenfeld, EsquireA new...
More Info
"Making love to a yeti is difficult and painful at first, but easy once you've done it more than thirty times. Then it's like riding a bike."
I spy with my little eye… the most gorgeous book cover of 2022! Ling Ma's Bliss Montage offered me a much needed space for escapism in 2022 with its collection of short stories that walk the tightrope between fantasy and reality while remaining delightfully witty and unsettling all throughout. From reading the eight stories featured in this collection, you'll find that the ordinary and the absurd share quite similar roots.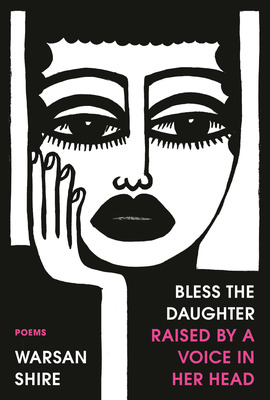 Bless the Daughter Raised by a Voice in Her Head
Warsan Shire
Poems of migration, womanhood, trauma, and resilience from the celebrated collaborator on Beyoncé's Lemonade and Black Is King, award-winning Somali British poet Warsan Shire. "The...
More Info
"Bless the baby girl/caul of dissatisfaction/patron saint of/not good enough."
This poetry collection was introduced to me by a classmate who shared a reading of "Bless this House" – now one of my favorite poems in this book – at the beginning of a lecture. Through her poetry, Warsan Shire is consistently attentive and wise with her words as she paints a portrait of womanhood that is earnest, tender and sharp at the right places. Drawing from her own life, she traces out the intricacies of the experiences of mothers, daughters, Black women and teenage girls with articulated depth.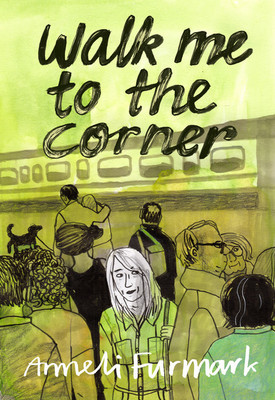 Walk Me to the Corner
Anneli Furmark
Stability withers where passion blossoms in this cool-toned meditation on mid-life relationships.A loving home and husband; two grown sons; a lakeside cabin with a...
More Info
"Do you really want to be with me? Or are you just afraid to be alone?"
Anneli Furnark's Walk Me to the Corner is one of the early 2022 releases I was most compelled to revisit at the end of the year. After reading it for the first time, this graphic novel will linger like a heartbreak — heavy on the chest and sitting uneasy in your mind — but upon reading it again, you'll start paying attention to all the cracks and silver linings; the tiny crevices in which love and tenderness exist to soften the edges.
Furnark offers a portrait of love that is vulnerable, complicated and fiery at the same time and her art style beautifully renders the complexity and depth of her characters' emotions.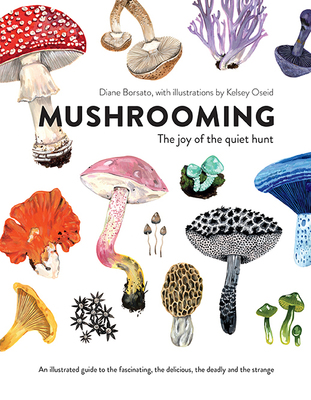 Mushrooming
Diane Borsato
Foraging for wild mushrooms is an increasingly popular pursuit and this beautifully produced volume—filled with insights, anecdotes and details about more than 120 common...
More Info
A dedicated and loyal fan to Elise Gravel's The Mushroom Fanclub, I was delighted to find a new book about mushrooms that is equally eye-catching and charming in content. In this illustrated guide, Diane Borsato provides a lovely mix of personal and practical as she complements her mushroom tour with anecdotes through which her charisma radiates.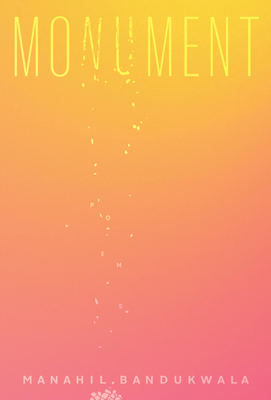 MONUMENT
Manahil Bandukwala
MONUMENT is a conversation with Mughal Empress Mumtaz Mahal, which moves her legacy beyond the Taj Mahal. MONUMENT upturns notions of love, monumentalisation, and...
More Info
"your husband/reduces your legacy/to marble. Time/ to leave this place where mosquito bites/redden skin/like the walls around."
This fall semester, I had the privilege of attending a poetry workshop conducted by the brilliant Manahil Bandukwala whose skills and unique creative perspectives radiate through this first poetry collection. In MONUMENT, Bandukwala takes the time to build a room for the various voices she uplifts; ones denouncing structural violence and questioning historical legacies, others unraveling the complexities of love and the patterns it leave on the body.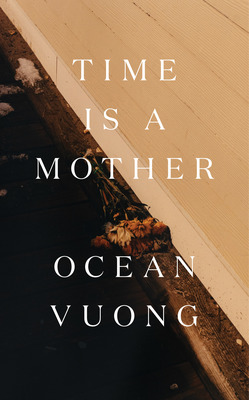 Time Is a Mother
Ocean Vuong
The highly anticipated collection of poems from the award-winning writer Ocean VuongHow else do we return to ourselves but to fold The page so...
More Info
"Are you a boy or a girl/ or a translation of crushed water?"
I kept this poetry collection close to me throughout the year and will continue to carry it throughout the upcoming ones. In part, it is an ode to motherhood, more specifically, to Vietnamese mothers; their sacrifices, their love, their voices and our longing to hear them.
With his lyricism, Vuong opens a wound with honesty, treats the bittersweet corners of grief where the words become harder to breathe in, before he heals them with vulnerability.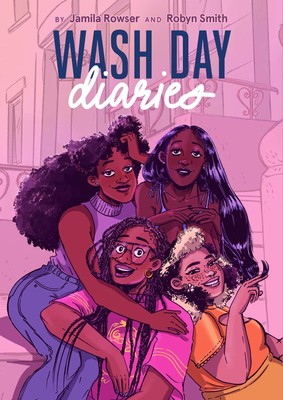 Wash Day Diaries
Jamila Rowser, Robyn Smith
From writer Jamila Rowser and artist Robyn Smith comes a captivating graphic novel love letter to the beauty and endurance of Black women, their...
More Info
There will never be enough stories about womanhood; the friendships, the hardships, the serious talks, the not so serious ones, and the tenderness shared between laughter and tears of sadness. This graphic novel is a celebration of the bonds that are reinforced by love and heartbreak, and an important ode to femininity communicated through gorgeous and vivid panels.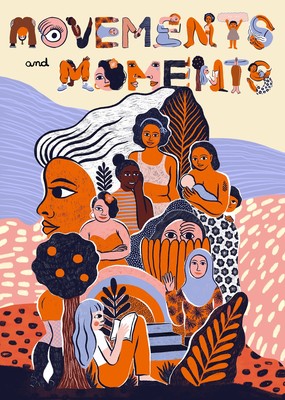 Movements & Moments
Sonja Eismann, Maya Schoningh, Ingo Schoningh
An ambitious feminist anthology chronicling Indigenous rebellions around the worldIn 1930s Bolivia, self-described Anarchist Cholas form a libertarian trade union. In the Northern Highlands...
More Info
Although released near the end of this year, I hope to carry Movements and Moments in the next one as it has probably become one of my favorite D+Q releases. With stories by Indigenous women from Asia, Oceania, South America and Latin America, this collection uplifts voices advocating for identity, liberation, determination and resilience.

Children's Literature - Honorable Mention of 2022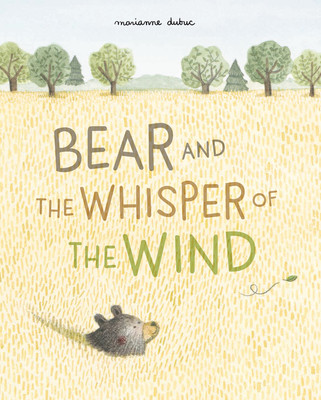 Bear and the Whisper of the Wind
Marianne Dubuc
From the award-winning author and illustrator of Up the Mountain Path, The Fish and the Cat, and Otto & Pio comes an imaginative read-aloud...
More Info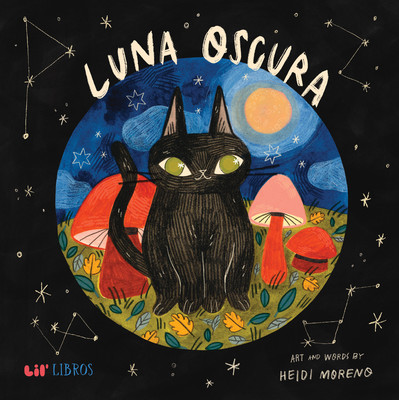 Luna oscura
Heidi Moreno
Introduce your little ones to the importance of acceptance and how everyone deserves to belong!Under the canopy of trees in the deep, dark forest,...
More Info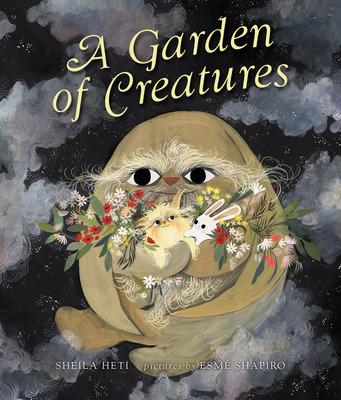 A Garden of Creatures
Sheila Heti
A tender and deeply moving picture book about loss and the big questions it leaves behind from New York Times bestselling author Sheila Heti...
More Info