Staff picks 2019: Chantal
December 16, 2019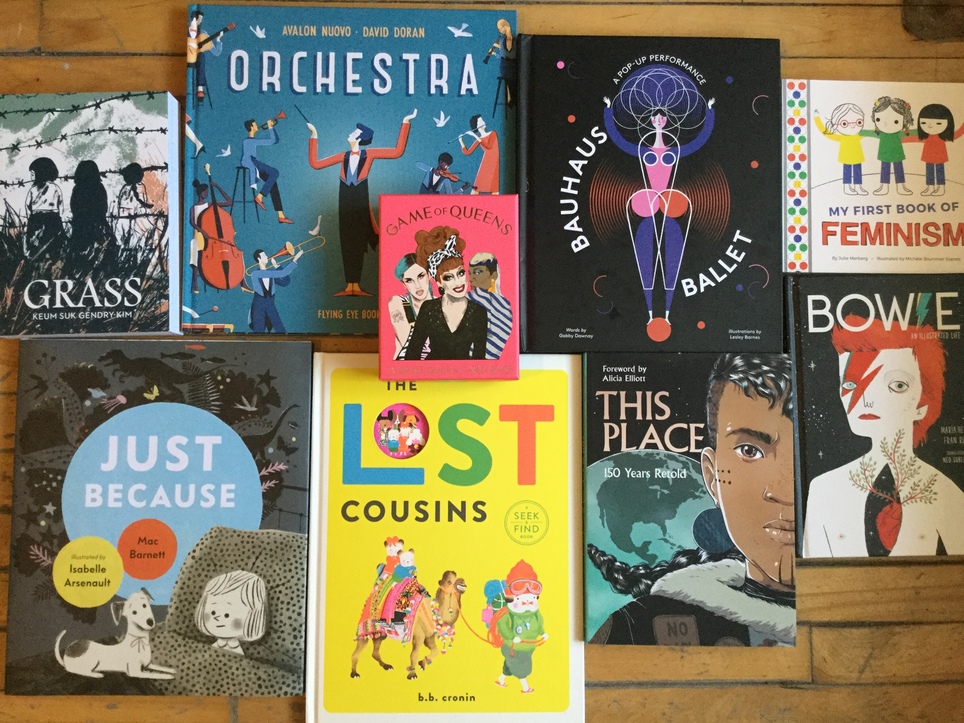 Bowie An illustrated Life by Maria Hesse, Fran Ruiz
I love David Bowie, and reading this book is a great way to gain some insight into his life.
Narrated from his point of view we learn of his personal and professional life. The mental health disorder that plagues his family, surviving his drug habit and the challenges he faced artistically This book makes David Bowie relatable on many levels. The reinvention of oneself is a constant theme. Bowie is no longer a pop icon but a person with depth and vulnerability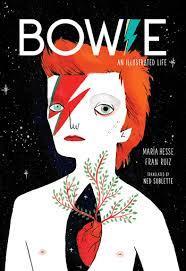 Bowie: An illustrated life
Maria Hesse
More Info
Just Because by Isabelle Arsenault Mac Barnett
This beautifully illustrated book goes further than giving a simple answer to the never-ending question 'Why?' Take a peek and enter a dreamland where birds light tiny fires in their trees creating fall colours, and the fish in the ocean play blues guitar. This book will send big and little people to a fantastical land during these cold winter months. Also Available in french titled 'Parce Que'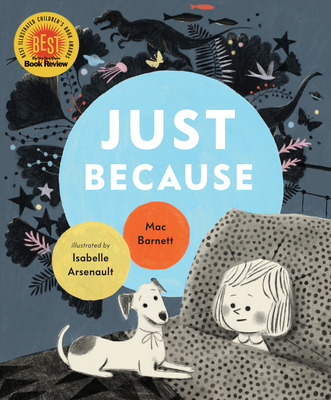 Just Because
Mac Barnett
Curious minds are rewarded with curious answers in a fantastical bedtime book by Mac Barnett and Isabelle Arsenault.Why is the ocean blue? What is...
More Info
Bauhaus Ballet by Gabby Dawnay illustrated by Lesley Barnes

Inspired by the Bauhaus Triadic Ballet, this book has shapes that move and colours that pop, dancers that bend, descend strut and stride! It captures the Bauhaus spirit and intention brilliantly. And gives the reader a brief history of the Bauhaus movement and the ballet itself. A perfect choice for anyone who loves dance and/or art.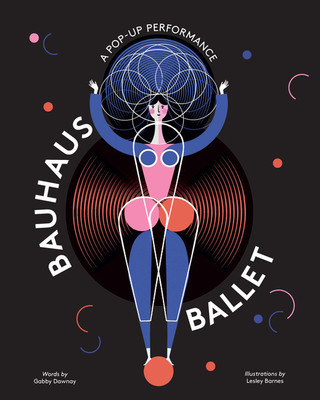 Bauhaus Ballet
Gabby Dawnay
Watch the dancers as they leap, spin and kick their way through this beautiful pop–up book. Inspired by the eccentric and innovative Bauhaus Triadic...
More Info
Lost Cousins by B.B Cronin.
Gorgeous, not just a seek and find. Follow along with the story as Yuki, Luis, Jada, Awan grandad, Esme and Tata search for their long lost cousins. By boat, train, plane, and camel travel new fascinating places. The drawings are vivid, surreal and beautiful. Follow along to the story and search for the hidden pictures in these rich illustrations.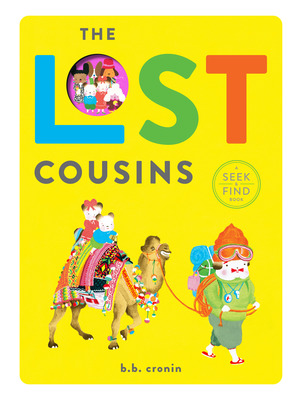 The Lost Cousins
B. B. Cronin
From the wildly original creator of The Lost House comes an around-the-world seek-and-find adventure!Grandad and his grandchildren are looking at an old photo album...
More Info
Game of Queens
Need a stocking stuffer or a fantastic hostess gift? This is that gift! For anyone who knows a little or a lot about Rupals Drag Race or loves Drag queens. This is a deck of cards that is so much more than a regular deck of cards. Each card is a vividly coloured portrait of a Drag Queen from female impersonators of the 1970s to the current drag queen scene of today. Yes, there is a game to be played and instructions included in this deck but really who will be playing and not pawing these cards?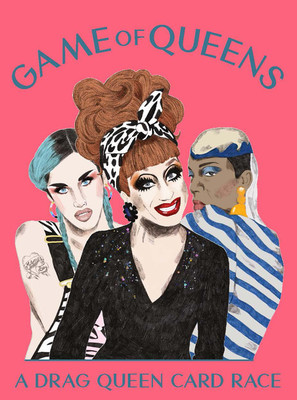 Game of Queens
Magma
Who is the most outrageous—Trixie Mattel or Divine? Who is the funniest—Coco Peru or Lily Savage? Enter the world of huge hair, sparkling make-up,...
More Info
My First Book of Feminism Julie Merberg Illustrated by Michele Brummer Everett
The perfect Board Book to start your little one on the path of feminism. The message in this board book is strong colourful and filled with the truth. Here are just a few messages found in the book:'Argue and challenge, beauty comes in all sizes, shapes, and colours, it's not what we see it's deep inside of you. Thank to those who broke the glass ceiling your mother, grandmother, and aunt.
No one is too young or old to learn about feminism!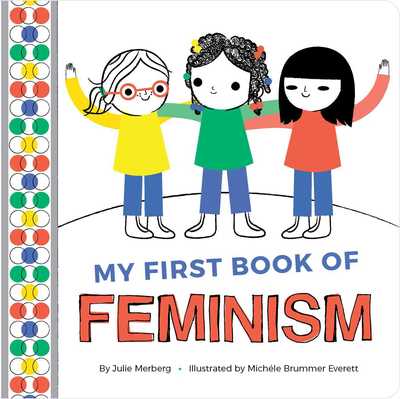 My First Book of Feminism
Julie Merberg
Equality starts early, and it begins at home.As soon as girls are big enough to flip through a board book, they can understand the...
More Info
Orchestra Picture book by Avalon Nuovo, Davod Doran
We hear it all the time whether it be from our screens, the background noise at a store,
or being directly played in front of us. But do we really know anything about the orchestra? I can fully admit my ignorance on how the orchestra really works, what roles are whose, and what does the conductor really do when waving their arms around.
This beautifully illustrated book gives us all this information and more. Forget those stuffy coffee table books and pick this one up!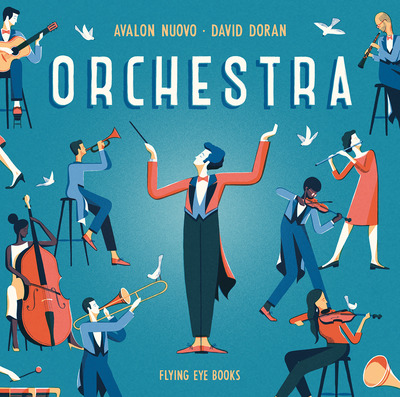 Orchestra
Avalon Nuovo
Before there were DJs, rock stars, pop groups, and jazz trios, there was the orchestra. Whether it takes center stage or brings performances and...
More Info
Grass by Keum Suk Gùendry Kim

Grass tells us the story of a comfort woman named Okseon Lee who was sold by her parents, kidnapped and forced into sexual slavery as one of the many Imperial Japanese Army's 'comfort women' at the age of 15 in 1942. The Novel takes us through one of the most despicable and harrowing life stories. The artist incorporates her own experience in interviewing Lee. The black and white ink drawing are lush and evocative, each brushstroke is filled with emotion. I admit I cried. Though the story is tragic and so very sad I could not help but feel that Lee's life was also inspiring. Somehow she kept her sense of humour and her wits. She did not fall into a malaise of depression that she had more than enough reason to fall. This woman laughs when admittedly there is no joy in her life. A lesson in history, beautiful drawings and a story that needs to be told.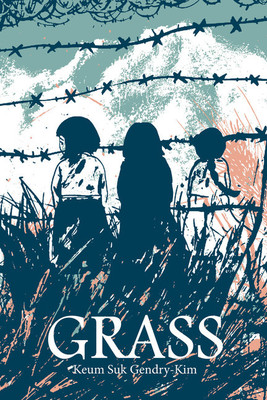 Grass
Keum Suk Gendry-Kim
This true story of a Korean comfort woman documents how the actrocity of war devestates women's lives. This true story of a korean comfort...
More Info
This Place 150 years retold Forward by Alicia Elliott
This Place tells the tales of Indigenous History through a graphic novel form. The reader is taken through diverse and distinct settings, times and places that indigenous people have been subjected to. Each story makes the indigenous plight an actuality for the reader rather than a tinny voiced news story on the radio thus linking the reader with each character and life event. The one that sticks with me the most is titled Nimkii about two children called Nimkii and Teddy who find themselves in the foster system in the 1960s. The elder girl Nimkii looks at Teddy as a younger brother but soon notices that he is being abused by his foster care family. I won't ruin the ending of this sad tale. Both children and adults would benefit greatly from this book it's a definite must-read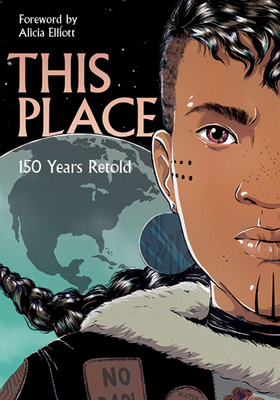 This Place
Kateri Akiwenzi-Damm, Sonny Assu, Brandon Mitchell
Explore the past 150 years through the eyes of Indigenous creators in this groundbreaking graphic novel anthology. Beautifully illustrated, these stories are an emotional...
More Info