Staff Picks 2019: Teddy
November 29, 2019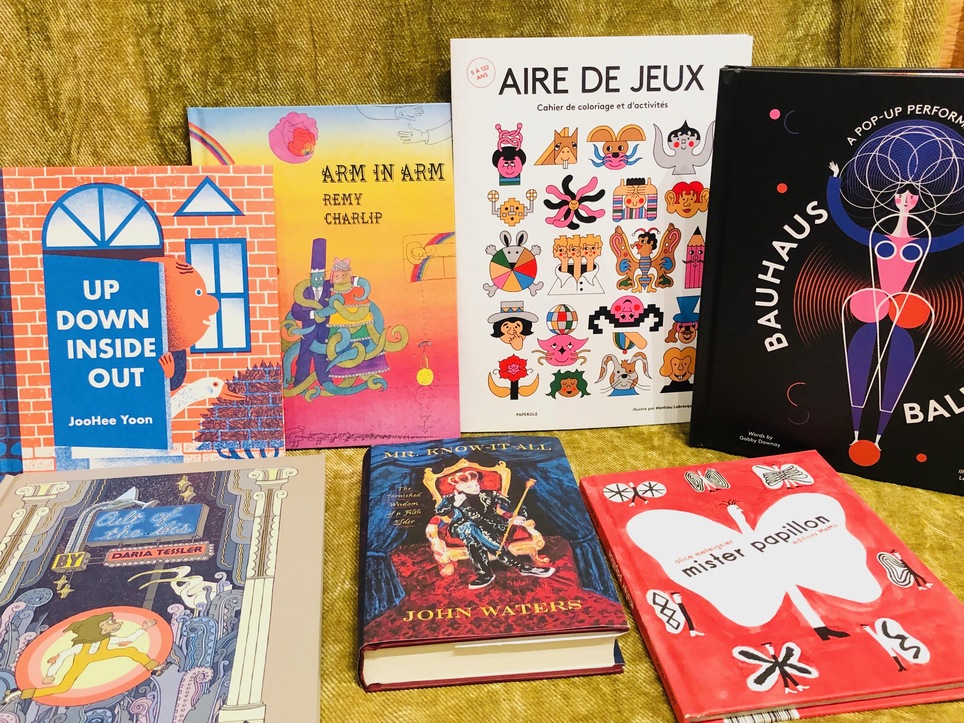 This topsy turvy, transcendent and chaotic year has had me drawn to books that exceed my own ideas of what books can be. Anti-books! Books that rebel against themselves. I've found comfort in the unconventional through pop-ups and lift the flaps, queer film icons and surreal goofy journeys through imaginary realms.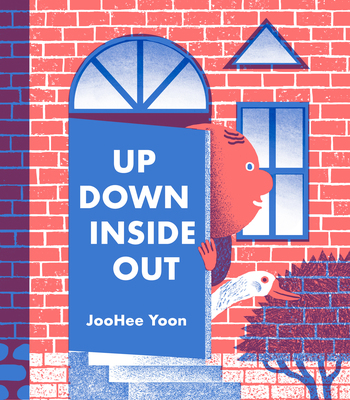 Up Down Inside Out
JooHee Yoon
Up Down Inside Out is another innovative and surprising book from artist and bookmaker JooHee Yoon. This time, she takes up aphorisms and gives...
More Info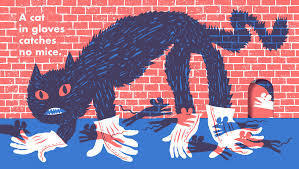 Up Down Inside Out is a tri-colour tornado of wordplay, overlay and mysterious lift the flaps. A children's book in concept, however reads as an elegant jaunt through carefully illustrated and incredibly witty tableaus. I couldn't get enough and found myself hungry for more secrets and tricks with every page turned. One to look to definitely if you're a huge fan (as I am) of vivid colors and risograph-style printing.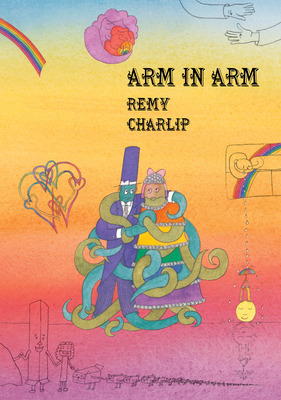 Arm in Arm
Remy Charlip
A New York Times Best Illustrated Children's Book of the Year. In Arm in Arm, Remy Charlip, the great children's book author and illustrator,  is...
More Info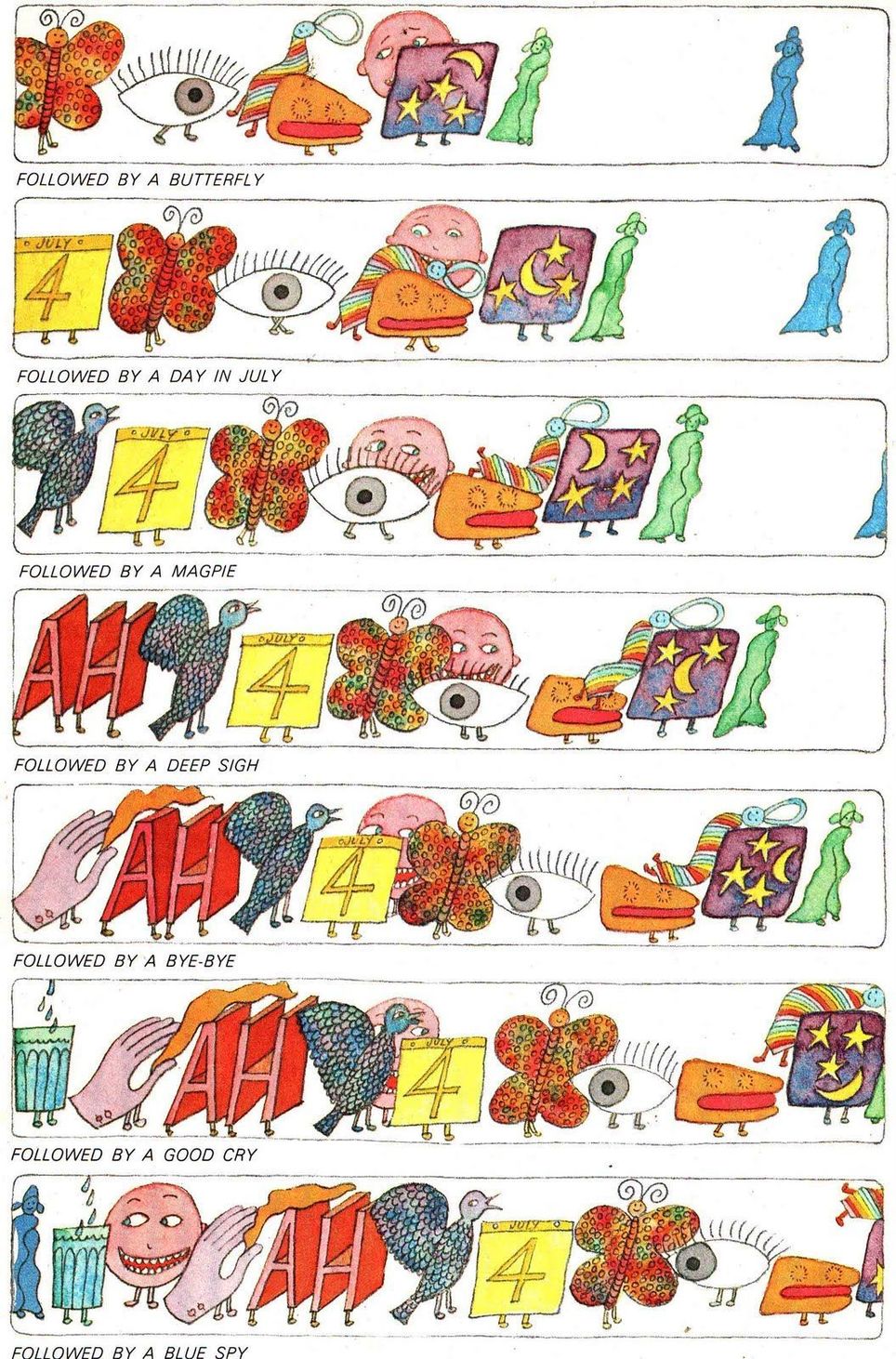 Arm in Arm comes quite close to being the epiphany of the anti-children's book. I was first drawn to it after obsessing over the page in which a parade of characters follow a blue spy in an invisible circling line (as pictured above). The whole book is a surreal and subtle illustrated guide to play-on-words, and isn't organised in any particularly sensible way, which is what makes it so perfectly nonsensically perfect. Definitely a book I wish I could read for the first time over and over again.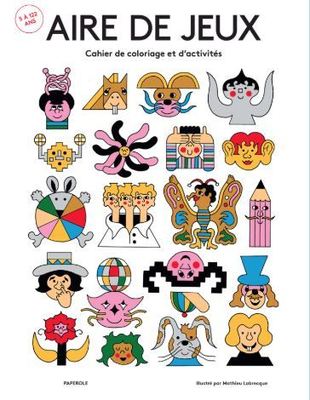 Aire de Jeux
Mathieu Labrecque
    French bookIllustré par le talentueux Mathieu Labrecque, voici un cahier de coloriage et d'activités qui ne laissera personne indifférent par son originalité et la...
More Info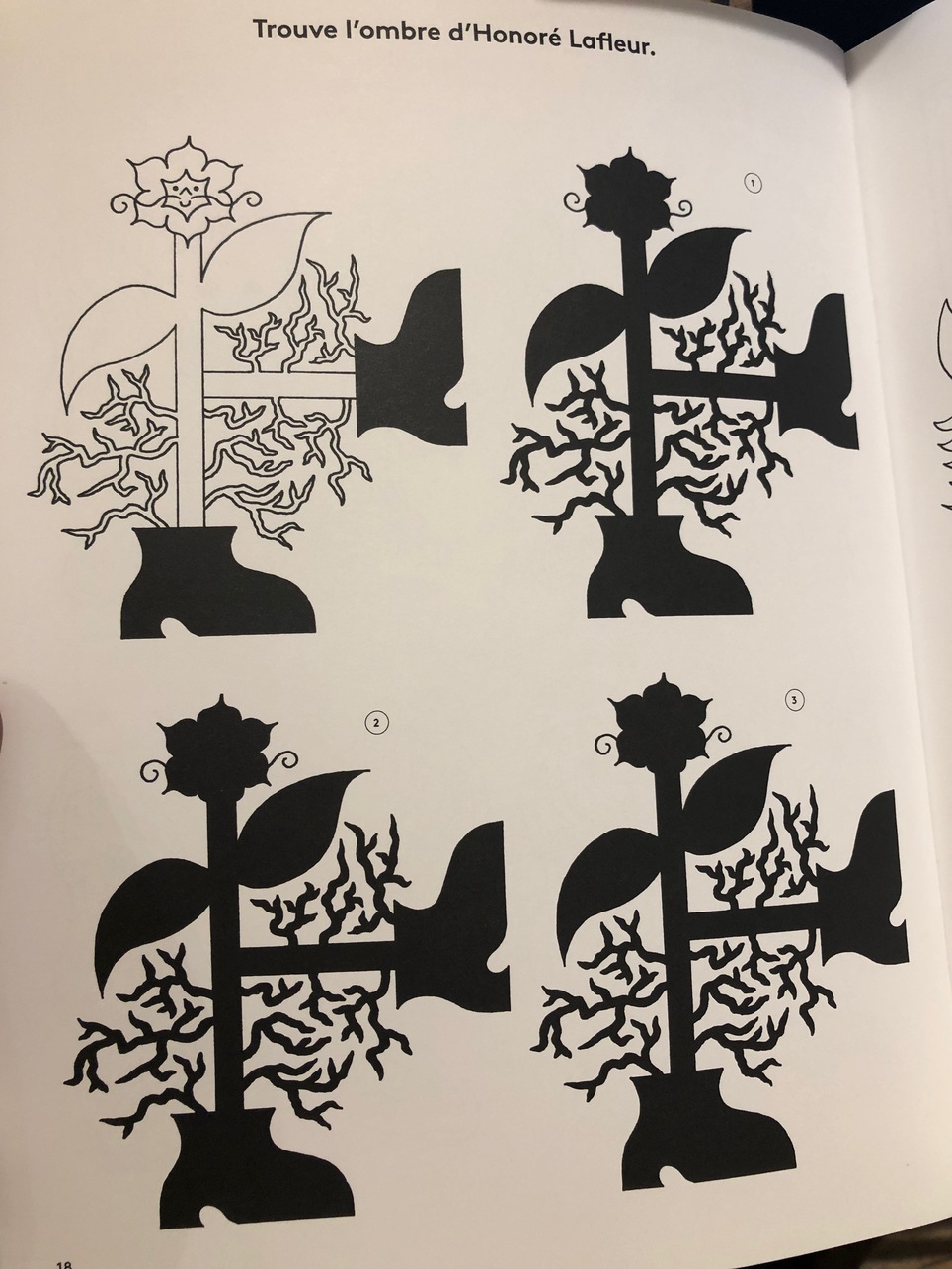 Aire de Jeux was a surprise find, and has inspired me to start working on my own abstract activity book. Every page is so special and sincere, you can tell that Labrecque really loves the characters he creates and wants people to be apart of their world! My favorite page (pictured above), is one of the classic children's activity book exercises he's given a fantastical twist.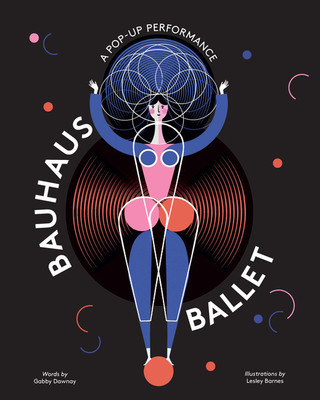 Bauhaus Ballet
Gabby Dawnay
Watch the dancers as they leap, spin and kick their way through this beautiful pop–up book. Inspired by the eccentric and innovative Bauhaus Triadic...
More Info

Bauhaus Ballet is an incredible pop-up book illustrating the magnificence of the geometric ballets of the early 1900s, particularly the Triadic ballet created by Oskar Schlemmer in 1922. I'm pretty sure I shouted out loud when I found out this existed! Not only beautifully constructed, but an excellent book that gives a taste of unconventional but oh-so vital ballet history for any age.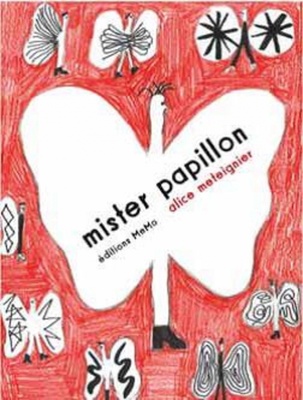 Mister Papillon
Meteignier, Alice
« Mesdames et messieurs, ils sont jeunes, ils sont beaux, ils sont là pour vous ce soir, veuillez accueillir nos concurrents à l'élection de...
More Info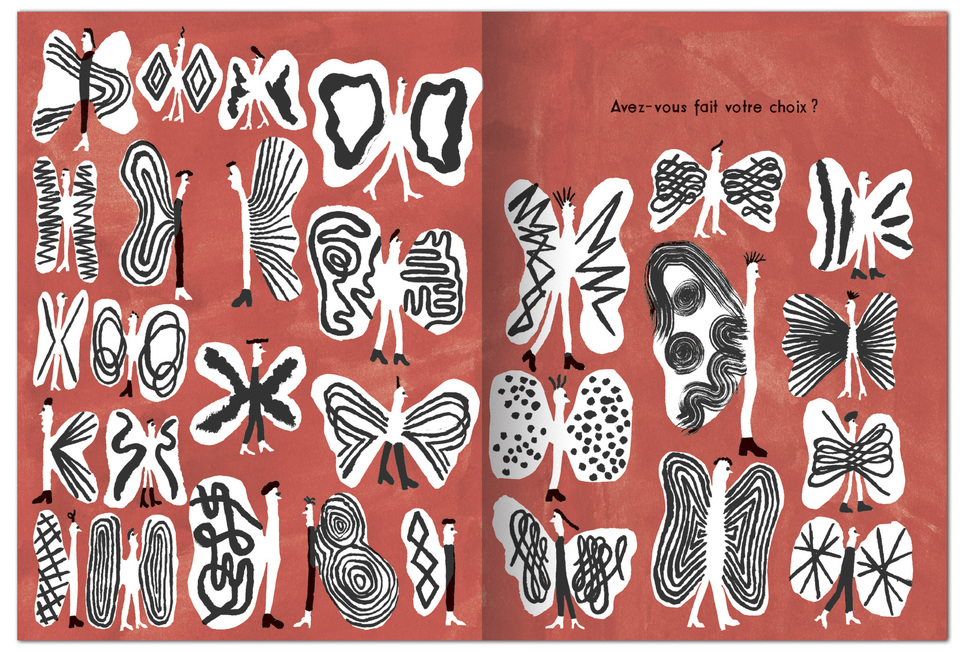 Mister Papillon is a sweet and tender french story about a worm disguised as a butterfly who wins the butterfly election and title of 'Mister Papillon'! He is later found out as a worm and exiled, but by the end of the book the butterflies come together and realize that there is a reason he was elected, and invite him back. A charming story about acceptance and perception, accompanied by offbeat folk-style illustrations.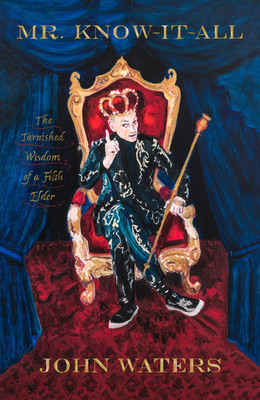 Mr. Know-It-All
John Waters
No one knows more about everything—especially everything rude, clever, and offensively compelling—than John Waters. The man in the pencil-thin mustache, auteur of the transgressive...
More Info
After reading Crackpot: The Obsessions of: John Waters this summer, it quickly became one of my favorite books. So, when I heard John Waters (a,k.a the self titled Prince of Puke, King of Filth, etc.) was publishing his memoir this year, I was more than thrilled! Mr.Know-It-All is a controversial and delectable brew of Johns sneakiest secrets and funniest jokes. He actually has really great advice on low-budget film making, and oddly his matter-of-fact, dubious, uncensored, stream of consciousness way of writing is incredibly comforting to me, and lifts my spirits on darker days. A must-read for fans of queer cinema/history!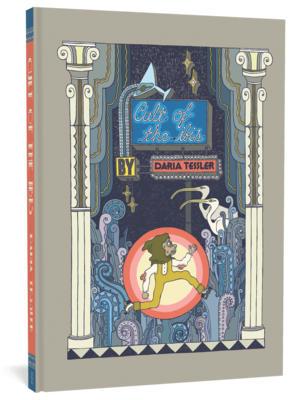 Cult of the Ibis
Daria Tessler
This exquisite and mostly-silent graphic novel takes place in a fantasy cityscape loosely inspired by German expressionist film. Cult of the Ibis tells the story of...
More Info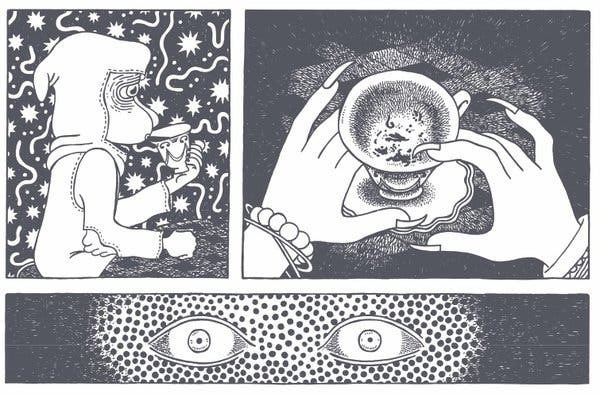 Daria Tessler is quite possibly my favorite comics creator of the year. I first became enamored with her work when I picked up a copy of her 2018 zine, Three Magical Recipes from the Book of Secrets of Albertus Magnus. Much of Daria's work focuses on visual themes of surrealism and alchemy, two topics which exist in my mind in a historically ancient and ever-evolving happy marriage. Though Cult of the Ibis is wordless and black and white, the book doesn't need words or colour. This alone proves just how strong Daria's visual storytelling skills are.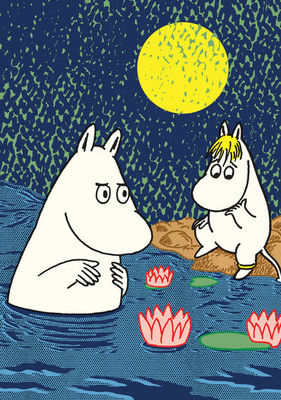 Moomin: The Deluxe Lars Jansson Edition
Lars Jansson
A lavish celebration of Moominvalley, complete with hundreds of pages of comics, writing, and ephemera Since the first Moomin comic strip appeared in the...
More Info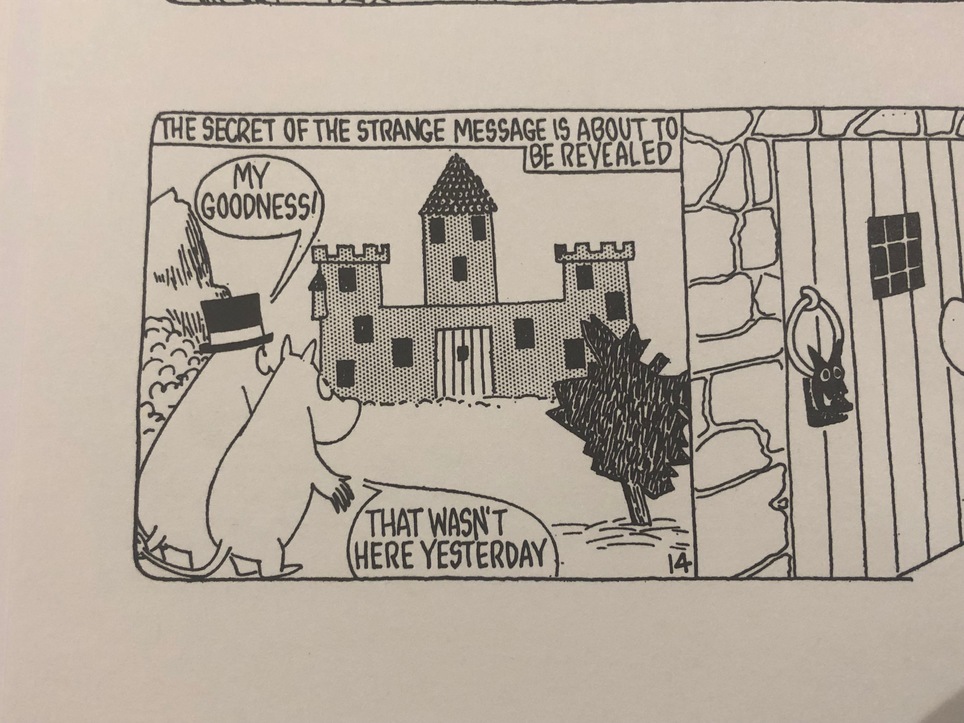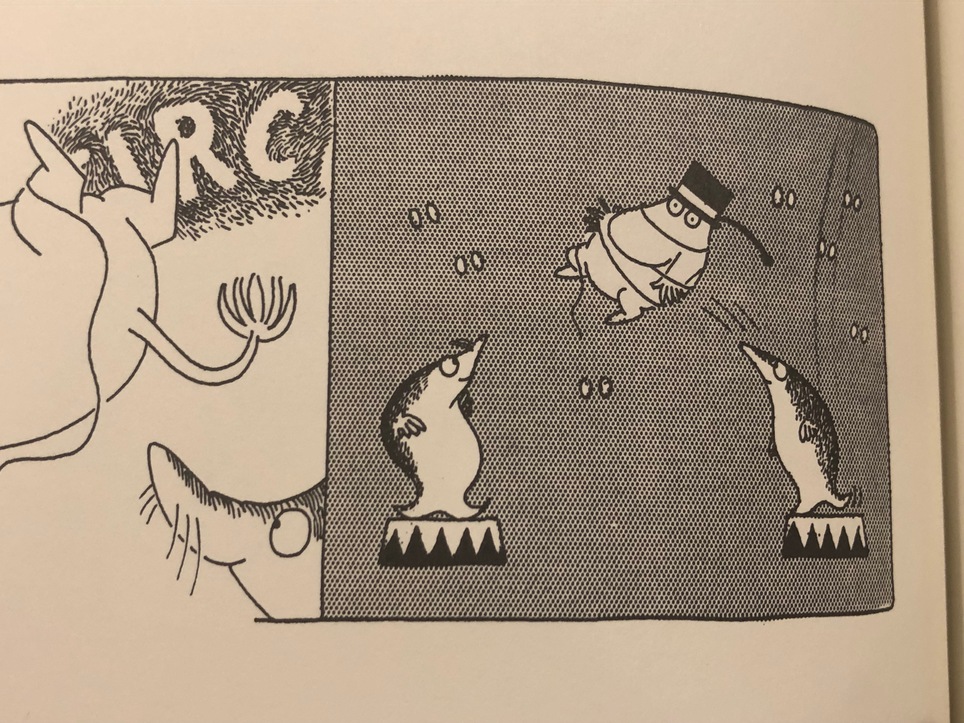 I can't express how beaming my love is for the Moomins! Tove Jansson has been my #1 for so long, her characters are the perfect cure for any bad day, and provide true tender comfort in times of winter cold. The Moomins are always up to the craziest shenanigans, in this deluxe edition, they even go to the circus! This collection brings together comics made after Tove's brother, Lars Jansson took over drawing the strips. I won't ever be able to get enough of the Moomins, I love them so much. Definitely one to pick up if you haven't yet taken the plunge into their world!