Summer Reads 2023 - Chantal
July 18, 2023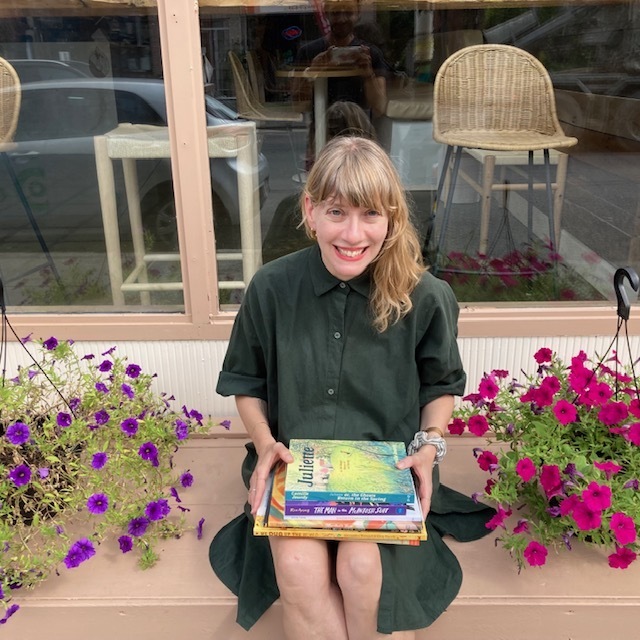 We Dug the World by Alexandra Stewart
These pages mesmerized me and reminded me why I loved my childhood encyclopedias.
Page 28, Titled "We Dug Up an Army," had me captivated, and reading it out loud to my coworker and then I Googled everything I could find about the subject. Here's a hint: A terracotta life-sized army was discovered by Chinese farmers.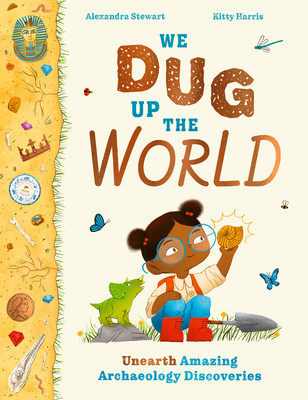 We Dug Up the World
Alexandra Stewart
You can find AMAZING things when you DIG. Shells, bottle tops and slimy snails. But can you imagine what would happen if one day...
More Info
Just One Little Night by Kat Yeh, Illustrated by Isabelle Arsenault
The picture book begins in a wash of black, dark grays, and a timid shade of baby blue. A young girl pushes through the dark, holding a single flower in an inky unlit world. The text is simple, telling the reader to remember you always have light. Soon another child joined our young friend adding their own tiny light. More children found one another, and the darkness faded into light. This is a beautifully portrayed book about the heaviness of hopelessness. Arsenault's use of colour and softness is tender and evocative. It's a perfect story for anyone who needs a gentle lift and a reminder that we carry hope no matter how small.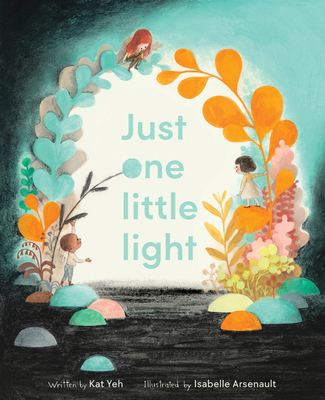 Just One Little Light
Kat Yeh
A gorgeous, inspiring picture book about how one simple act can be the beginning of real change—from popular author Kat Yeh and award-winning illustrator Isabelle...
More Info
The Snail by Hughes, Emily
Many of us have seen the beautiful rice paper lampshades found in friends' homes and other locations. But do any of us know that these shades were designed by an artist trying to bring light into his own dark, misunderstood world? Isamu Noguchi called himself a snail retreating to his shell to create and escape the world's pains. Noguchi's creations of the paper light sculptures were made for the 1986 Venice Biennale; they represent the contentment he found after many years of struggle.
Emily Hughes represents Noguchi's life as an artist misunderstood by the art world and his Japanese and American cultures. Hughes does not shy away from depicting sadness and frustration at being misunderstood and gives us an understanding of why, but also how Noguchi found hope and peace through his light sculptures. Her drawings are soft and luminous, filled with the glow of a sandy yellow, gray, and creamy white. The reader will easily identify with the struggle for acceptance and how creating helped him find peace.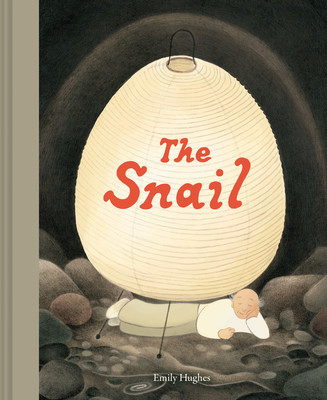 The Snail
Award-winning illustrator Emily Hughes offers a luminous picture book about the life of renowned Japanese American artist Isamu Noguchi. Isamu Noguchi is one of...
More Info
Maribel's Year by Michelle Sterling, Illustrated by Sarah Gonzales
The story of a young girl's first year in Canada after leaving her father in the Philippines. We follow Maribel through the seasons depicting the newness in a culture different from her own. We also witness her longing to see her father while she awaits his arrival. The story is beautiful and will resonate with anyone who has experienced immigration on their own with their family or through their family history. The illustrations by Sarah Gonzales captures Mirabel's wonder, and longing with soft lush colour and gives the reader a dreamy experience.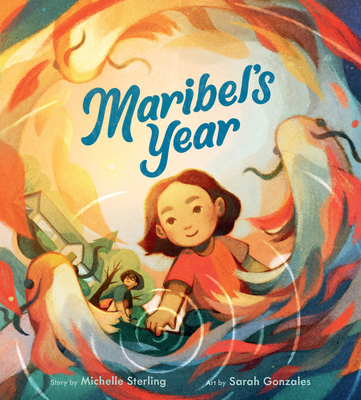 Maribel's Year
Michelle Sterling
Celebrate the special connection between father and daughter in this gorgeously evocative picture book, recounting the year a little girl and her mother spend...
More Info
Juliette by Camille Jourdy
Visiting home is never what you hope for. The family dynamics lie waiting for you to enter the arena, asking you to put the familiar mask on so everyone will recognize you. Juliette begins with our heroine arriving from Paris to her small hometown. No one is there to greet her at the station. They all forgot or mixed up the day of her arrival. This begins the homecoming of Juliette. The characters of Juliette's family and of the small town are equally endearing and complicated. A sense of loneliness prevails for each one in their own unique circumstance. Yet, Camille Jourdy somehow maintains an understanding of the comic absurdity of family life and the drama involved in it.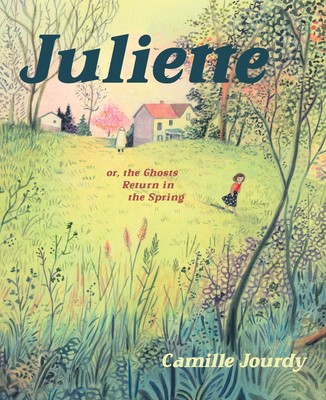 Juliette
Camille Jourdy
A vibrant tableau of small-town life as seen through the eyes of a woman returning home from Paris.Juliette boards a train from Paris and...
More Info
The Man in the McIntosh Suit by Rina Ayuyang
If you like Film Noir with a solid twist, this is it. I finished Man in the Macintosh Suit in one sitting. I had to! It reminded me of what I love about film noir and made me question: Why has it been so long since I watched a Humphry Bogart film? This is different from your typical classic storyline, though. The main character Bobot is a Filipino migrant worker with dreams of a better life to share with his wife, who he left in the Philippines. Soon he finds himself in the big city in an ill-fitting suit, playing pool with gangsters. And searching for answers. An added bonus to the gorgeous drawings is the soundtrack written into the graphics. Lucky for us, this was purposeful, and the reader is left with a tracklist at the end of the book.
Psst...Is it just me, or is the name Bobot a bit close to Bogart?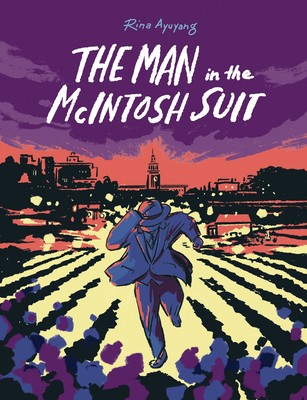 The Man in the McIntosh Suit
Rina Ayuyang
A Filipino-American take on Depression-era noir featuring mistaken identities, speakeasies, and lost love.The year is 1929 and Bobot is just another migrant worker in...
More Info
Shortcomings by Adrian Tomine
We have all been there.
We have all met him.
Maybe we even dated him.
Ben Tanaka…is a jerk!
Adrian Tomine is truly talented at depicting characters that seem familiar to us, friends of friends, or people we meet at a party. Ben Tanaka's abrasiveness and conflict with both American and Japanese culture makes him an engaging grumpy character who I could not close the book on, his expectations of those around him mixed with his preconceived notions of others kept me entertained and wincing. Read it! Enjoy it! Then go see the film soon to be released in August.
And our BookClub pick happening This Thursday July 20 at 7:00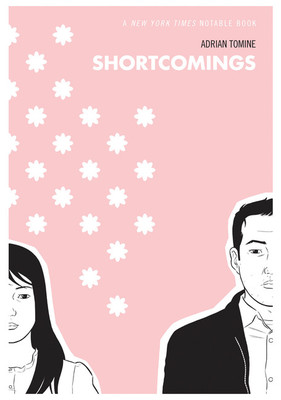 Shortcomings
Adrian Tomine
The 2007New York Times Book Review Notable Book now in paperbackLauded for its provocative and insightful portrayal of interpersonal relationships, Adrian Tomine's politically chargedShortcomings...
More Info