Summer Reads 2022 - Chantal
June 22, 2022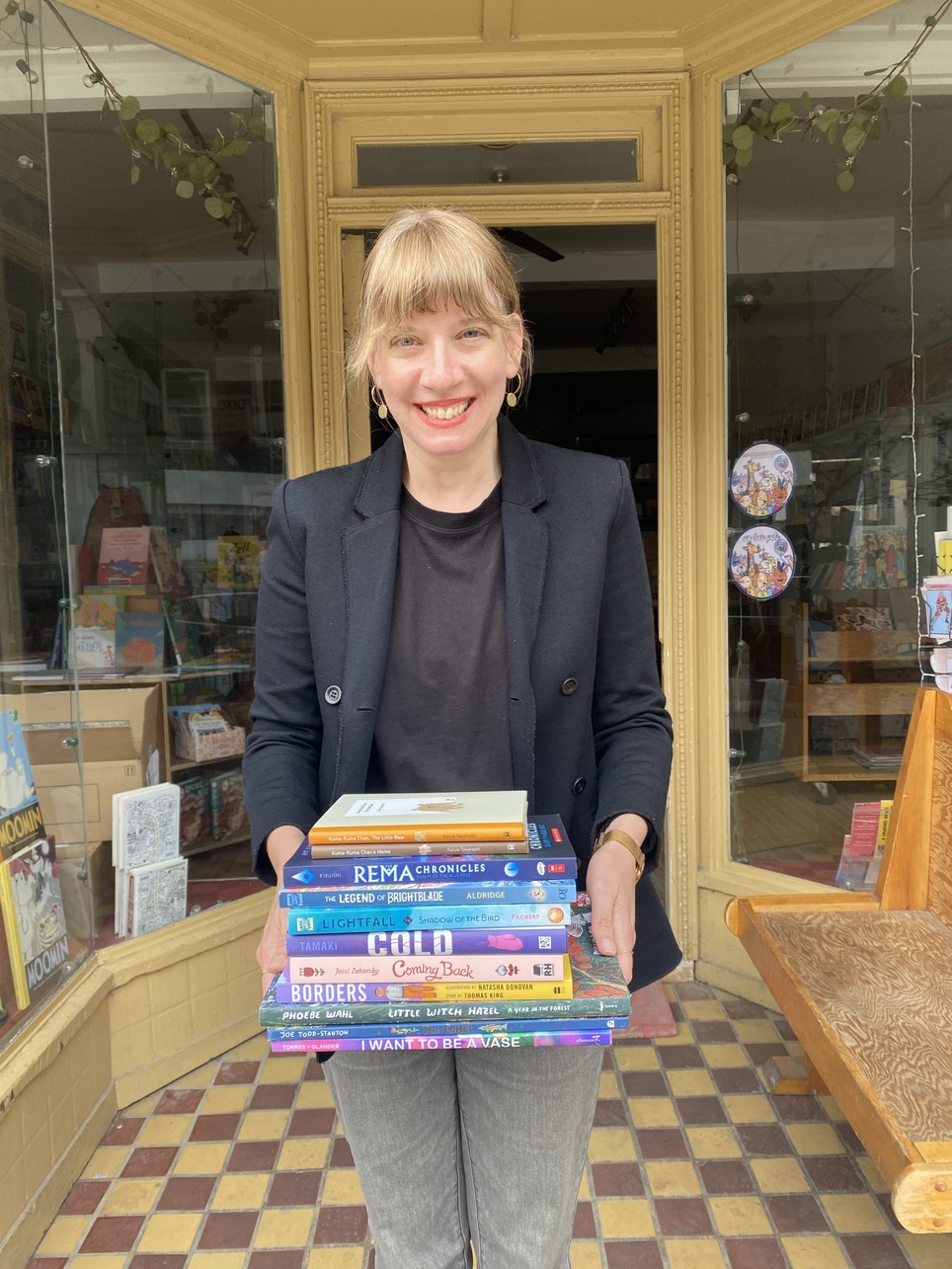 Take a Breath By Sujean Rim
Reading this book makes me laugh every time I pick it up. The illustrations are minimal and perfect. The best part is Bob's dialogue with his friends and with himself. His conversation with the earthworm made me snort out loud in laughter. For kids who need to calm their anxieties when overwhelmed with doubts, Bob is there for you. For Adults who need a laugh and to calm their anxieties when overwhelmed, the answer is Bob.
I'm not a meditation/yoga-type person. I tend to lose my balance and make grocery lists when either of these two actions is asked of me. If I could identify with a single illustrated character these days, it's this red fuzzy bird named Bob. Bob can't fly like his other bird friends. The harder Bob tries, the harder he falls. Bob has so many doubts about his ability to fly. Bob may be slightly depressed until his new friend gives him some advice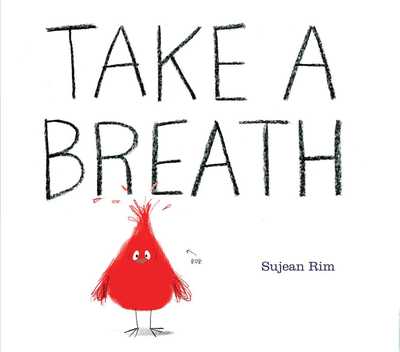 Take a Breath
Sujean Rim
An anxious baby bird who fears he'll never learn to fly gets a lesson in mindfulness in this funny and sweetly encouraging picture book...
More Info
Borders by Thomas King illustrated by Natasha Donavan
Are you Canadian? This is the question asked by the border guard at the Canadian and American border and with the simple answer from our protagonist's mother, "Blackfoot". A subtle standoff begins. The reader watches the struggle of the son's mother and the challenge of identity as well as the strength in belief and knowledge of self. All seen through the young boy's eyes.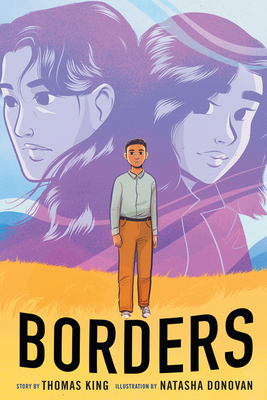 Borders
Thomas King
A stunning graphic-novel adaptation based on the work of one of Canada's most revered and bestselling authors On a trip to visit his older...
More Info
The Rema Chronicles Realm Of the Blue Mist By Kim Kibuishi
Rema is a distant world filled with magic, beauty and precious resources that other lands want. Tabby is a girl who is desperate to find out what happened to her father and is led to Rema. This book is wonderful, thrilling and beautiful. If you are looking for a book that has a similar thrill to the Amulet series, this is the one! Written by and illustrated by Kim Kibuishi.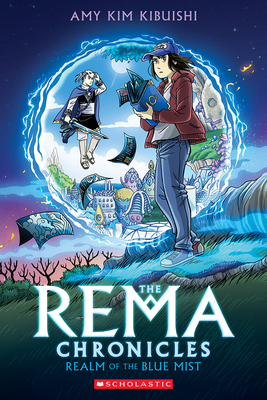 Realm of the Blue Mist: A Graphic Novel (The Rema Chronicles #1)
Amy Kim Kibuishi
Enter the rich and fantastical world of Rema in the first installment of this middle-grade graphic novel series with sweeping adventure and light...
More Info
Lightfall Shadow of the Bird By Tim Probert
Bea and Cad are back! They are battling what seems to be the tragic destruction of their planet. Their path to save their world leads them to more questions and choices between truth and salvation. Decisions and consequences are presented through delightful creatures and lush graphics. This is the second volume in the Lightfall series, and it just gets better.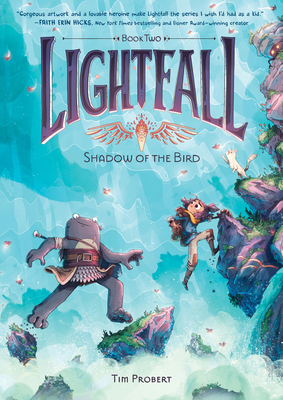 Lightfall: Shadow of the Bird
Tim Probert
New York Times bestselling author Faith Erin Hicks says of Lightfall: "Gorgeous artwork and a lovable heroine make Lightfall the series I wish I'd had as a...
More Info
The Legend of Brightblade by Aldridge, Ethan M
Wanting to be a hero and acting as a hero are two very different things. Alto is a young prince who yearns to be a hero like his mother. And is determined to find his own quest by leaving the kingdom. When faced with crisis and danger, Alto finds that heroes don't always work alone, and he must learn when to ask for the aid of his new friends. A wonderful stand-alone graphic novel is complete and so very satisfying for kids who love a good adventure.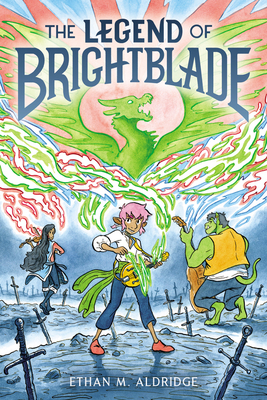 The Legend of Brightblade
Ethan M. Aldridge
A young prince must learn to be his own kind of hero in this stand-alone graphic novel from the acclaimed creator of the Estranged...
More Info
Kuma-Kuma Chan's House, Kuma-Kuma Chan The little bear by Kazue Takahashi
Do you ever wonder what a bear does all day? Kazue Takahashi can definitely help you with that ever-evolving question. Kuma-Kuma Chan lives a simple life in his bear house, drinking tea, staring at clouds, trimming his paws and making beautiful drawings in his cup of coffee. Join him in his day to day routines and the two other volumes associated with this one. See what it's like to be a guest in his house in Kuma-Kuma Chan's Home, and what he does while vacationing in Kuma - Kuma Chan"s Travels. The graphics are simple, adding beauty to the contemplative nature of these books. They evoke tea time with rosemary shortbread to be shared with a friend on a rainy day (something I would really like to do at the moment).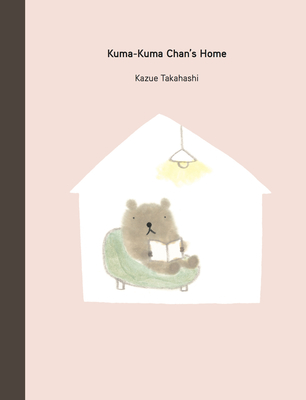 Kuma-Kuma Chan's Home
Kazue Takahashi
When a boy receives an invitation in the mail from Kuma-Kuma Chan, a friendly bear who lives far away, he travels by train, bus,...
More Info
Cold by Mariko Tamaki
Looking for a gripping summer read? This young adult novel is both a ghost story and a mystery! Todd Mayer is a ghost floating above his own body watching the aftermath of his death and what it means to those close to him, as well as his murderer. Georgie is a student at the same school dealing with a similar type of loneliness as Todd being a queer and out at the same school as Todd. She never knew Todd but is intrigued by his story and the many different versions of his passing. Tamaki writes with simplicity and vulnerability. It's a subtle, emotional story that lingers after it's read.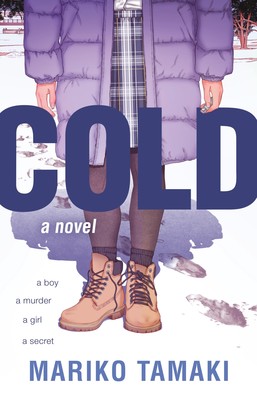 Cold
Mariko Tamaki
A boy, a murder, a girl, a secret. From award-winning author Mariko Tamaki comes Cold, a haunting YA novel about a shocking crime, told...
More Info
Coming Back by Jessi Zabarsky
This lovely, light read takes place in a world where queerness is the norm. It's an adventure of two girls questioning their culture while also respecting their tradition. An adventure, a love story, and beautiful graphics make this a perfect summer afternoon read.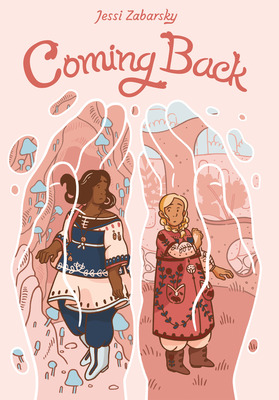 Coming Back
Jessi Zabarsky
A beautiful graphic novel fantasy romance that follows two young women who have to go on their own separate adventures to discover the truth...
More Info
I Want To Be A Vase by Julio Torres
When I was a child all my household objects had feelings. I felt bad if I used the tall glass too often because the short glass might feel left out. My mattress had feelings and talked to the other blankets. I want To Be A Vase gives us a glimpse of the inner thoughts of our day to day objects. In this case a plunger who wants to be a vase. Its confession leads other household objects to reveal their own dreams.
Bizarre, funny, weird and brilliant! I wanted to hate this book. It is not my style at all! Slightly garish and loud. But it's not. The pictures have a soft glow about them the graphics are a cross between 3D animation rendered with a wash of colour. The pink is a dreamscape mixed with other muted hues of purple and rose. The book is quirky and fun. It's about acceptance and so much more.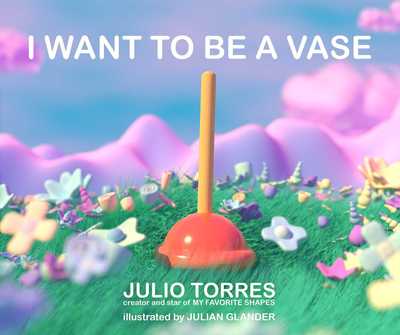 I Want to Be a Vase
Julio Torres
Former SNL writer and comedic rising star Julio Torres takes readers on a journey through the lives and intimate dramas of some of the...
More Info