This Shelf Belongs To... Hartley Lin!
May 1, 2019
Every month, Librairie Drawn & Quarterly invites a local author or artist to curate a shelf in the store. This month, we bring you recommendations from Hartley Lin!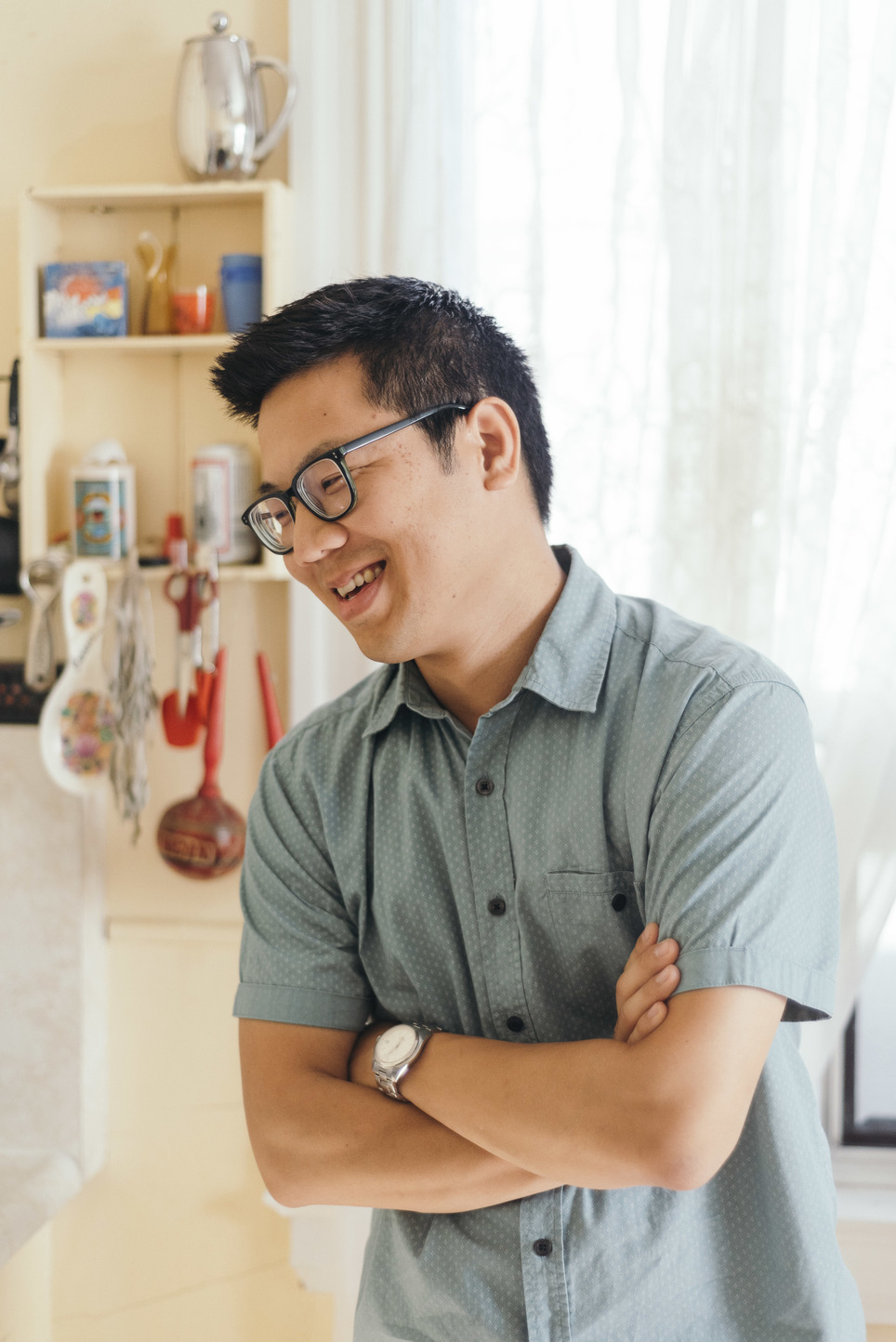 Hartley Lin is a cartoonist based in Montreal. Young Frances, the first collection from his ongoing comic book Pope Hats, is nominated for a Doug Wright award for Best Book and an Eisner award. He has illustrated for The New Yorker, The Hollywood Reporter, Slate, Taddle Creek and HarperCollins.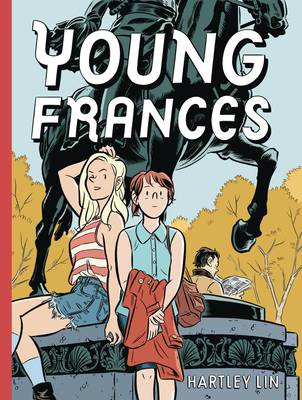 Young Frances
Hartley Lin
The long-anticipated first collection from Pope Hats.After insomniac law clerk Frances Scarland is recruited by her firm's most notorious senior partner, she seems poised...
More Info
All of Hartley's picks will be 15% off throughout the month of May.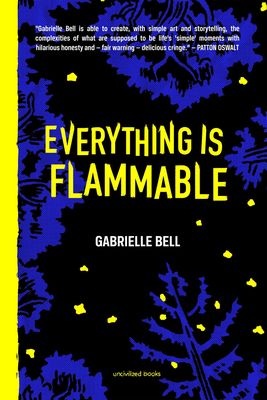 Everything is Flammable
Gabrielle Bell
?Bell's pen becomes a kind of laser, first illuminating the surface distractions of the world, then scorching them away to reveal a deeper reality...
More Info
Everything is Flammable - Gabrielle Bell
Bell has an incredible ability to relay any personal event into a strip that is both concise and intricate. Encountering this level of vulnerability is therapeutic. Hopefully not too far into the future, she will win a Nobel prize in literature.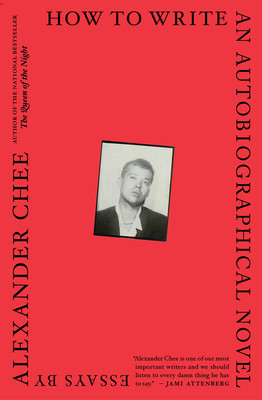 How to Write an Autobiographical Novel
Alexander Chee
From the author ofThe Queen of the Night, an essay collection exploring his education as a man, writer, and activist—and how we form our...
More Info
How to Write An Autobiographical Novel - Alexander Chee
Chee writes beautifully. His sentences achieve both lightness and precision. My most recent comic (Pope Hats #6, also autobiographical) unapologetically steals the look of its page titles from this essay collection.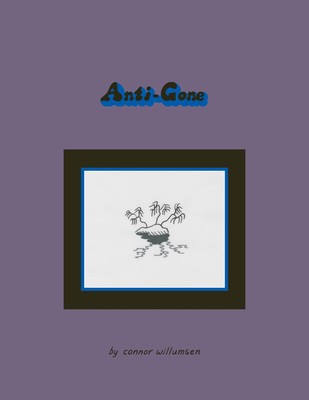 Anti-Gone
Connor Willumsen
Reality's grip is loosened as Spyda and Lynxa explore a potentially constructed environment that shifts between dystopic future and constructed virtual present. Like a...
More Info
Anti-Gone - Connor Willumsen
An experimental ride with a finely tuned relationship at its core. Totally inventive and playful. Willumsen's choices of which aspects of society to depict paired with the book's gorgeous design has me convinced that the act of drawing is essentially an act of love.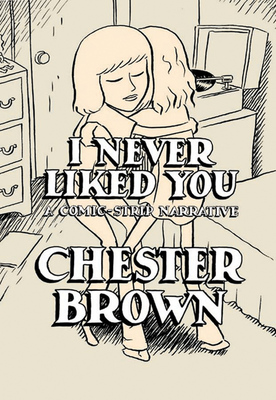 I Never Liked You
Chester Brown
In one of the best graphic novels published in recent years, Chester Brown tells the story of his alienated youth in an almost detached,...
More Info
I Never Liked You - Chester Brown

It's my all time favourite graphic novel. Read it multiple times. If your grade school years were perfectly joyous and uncomplicated and stable, you might not understand this book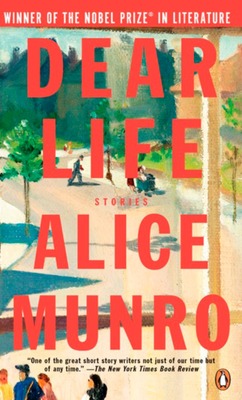 Dear Life
Alice Munro
The fourteen stories in this brilliant collection show Alice Munro coming home to southwestern Ontario, with Toronto looming on the horizon. Even "To Reach...
More Info
Dear Life - Alice Munro
I think I heard an interview before its publication where Munro described this collection as being about people who are ambivalent about sex… Whatever the case, her style and impact cannot be overstated. She sees all, bends all rules.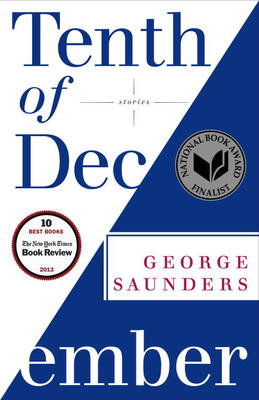 Tenth of December
George Saunders
NATIONAL BOOK AWARD FINALIST • NAMED ONE OF THE TEN BEST BOOKS OF THE YEAR BY THE NEW YORK TIMES BOOK REVIEWNAMED ONE OF...
More Info
Tenth of December - George Saunders
One of these stories is exactly two paragraphs long and manages to be the most personally relatable and painful image of a family history I've ever read. How is that possible?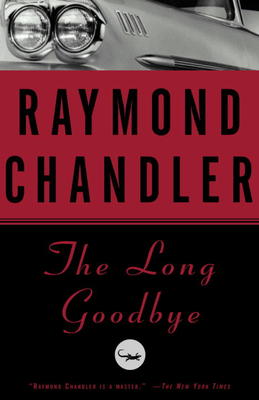 The Long Goodbye
Raymond Chandler
Crime fiction master Raymond Chandler's sixth novel featuring Philip Marlowe, the "quintessential urban private eye" (Los Angeles Times). In noir master Raymond Chandler's The Long...
More Info
The Long Goodbye - Raymond Chandler
Give me some good hard-boiled detection fiction! The plot structure is interesting and mysterious, and there is a surprising amount of emotion lurking just below the surface.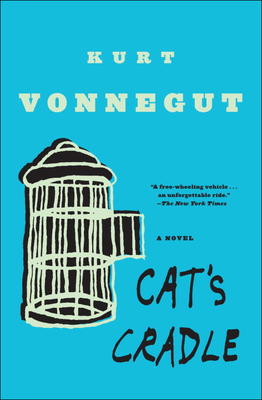 Cat's Cradle
Kurt Vonnegut
"A free-wheeling vehicle . . . an unforgettable ride!"—The New York Times Cat's Cradle is Kurt Vonnegut's satirical commentary on modern man and his madness. An...
More Info
Cat's Cradle - Kurt Vonnegut
How many novels have perfect endings? Only a few come to mind for me. This is definitely one of them.