This Shelf Belongs To... Keiler Roberts!
May 1, 2021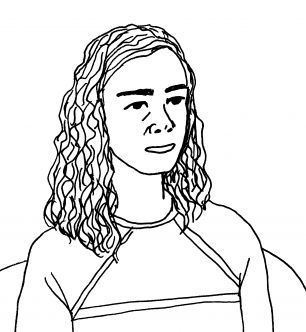 Each month, Librairie Drawn & Quarterly invites an author or artist to curate a shelf in the store. This May-- comics month in Montreal-- we bring you recommendations from Keiler Roberts!
Keiler Roberts makes autobiographical comics. She is the recipient of the Slate Cartoonist Studio Prize for Chlorine Gardens and is the author of Powdered Milk, Happy Happy Baby Baby, Miseryland, Rat Time, and Sunburning which was translated into Spanish as Isolada. Also the winner of the Ignatz Award, she teaches comics at The School of The Art Institute in Chicago.
Her latest book, My Begging Chart is released in May 2021, from Drawn & Quarterly.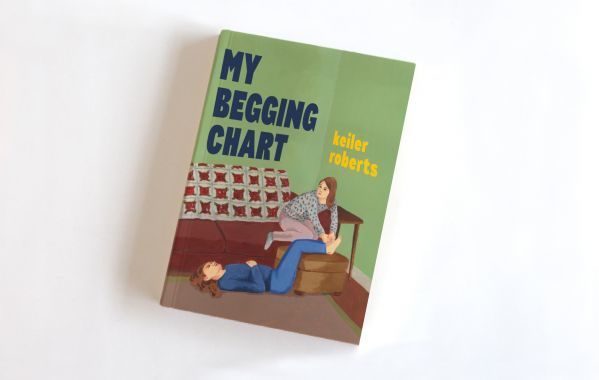 How to Walk on Water and Other Stories by Rachel Swearingen

This is an excellent collection of gripping, visceral stories, that I can't wait to read again.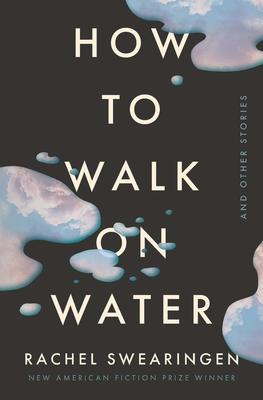 How to Walk on Water and Other Stories
Rachel Swearingen
There's just the right amount of daring in these stories that you almost don't realize how odd they are until they are over. Fans...
More Info
The Hospital Suite by John Porcellino
John Porcellino has always been my unofficial guide for how to make comics, and how to be authentic to your own idiosyncracies. I love the way John writes about illness, pain, anxiety, memories, pets, and unimpressive midwestern native animals.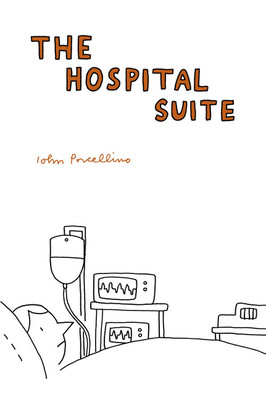 The Hospital Suite
John Porcellino
Poetic musings on illness and the art of getting by from a mini-comics masterThe Hospital Suite is a landmark work by the celebrated cartoonist...
More Info
Wow, No Thank You by Samantha Irby
This made me laugh out loud so many times! I love Samatha Irby. I read a lot of funny personal essays and memoirs. They influence my work and help me understand myself and others better.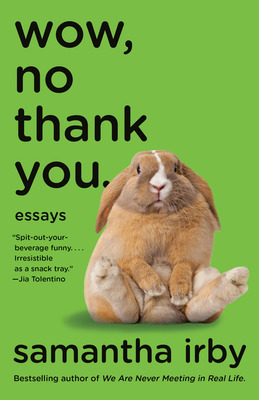 Wow, No Thank You.
Samantha Irby
A Vintage Paperback Original.A new rip-roaring essay collection from the smart, edgy, hilarious, unabashedly raunchy, and bestselling Samantha Irby.Irby is forty, and increasingly uncomfortable...
More Info
The Speed of Mercy by Christy Ann Conlin
I've loved Christy Ann's other books and this one was just released in Canada! Her books are not just visual, they make me experience textures, lighting, scents, and the feeling of the air. When I put down her books, I feel like I truly went somewhere else.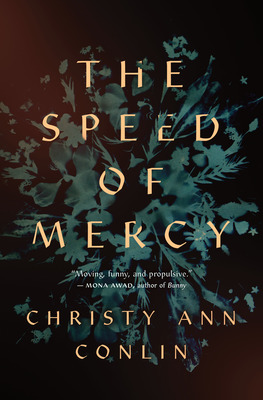 The Speed of Mercy
Christy Ann Conlin
"Dark family secrets, the lore of the sea, and a tender, protective friendship between women all converge in The Speed of Mercy, an unusual...
More Info
Anna and Froga: Wanna Gumball? Wanna Gumball? by Anouk Richard
I love ALL of the Anna and Froga books. They're extremely funny and great to read over and over again, with or without kids. The art style is perfect - a great palette and a tone that emphasizes the writing in all the right ways.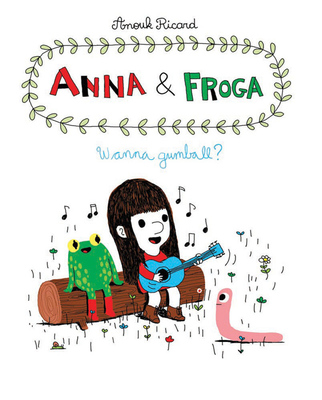 Anna and Froga
Anouk Ricard
THE MISADVENTURES OF FIVE CHARMING TROUBLEMAKERSAnouk Ricard'sAnna and Frogafeatures the adventures of a little girl named Anna and her gang of animal friends. Anna's...
More Info
False Bingo by Jac Jemc
These are stories unlike anything else I've read. Jac Jemc answers questions about how far you can lean away from traditional story-telling arcs while maintaining gripping characters and substance. The characters have personalities that I haven't seen in other books, but instantly recognized and identified with. I also loved her novel, In the Grip of It.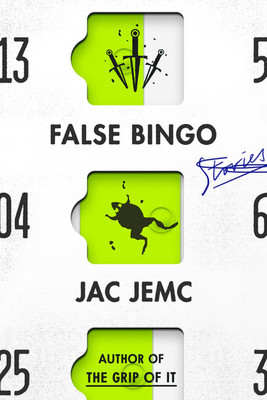 False Bingo
Jac Jemc
"Combines the otherworldliness of Jeff VanderMeer's "Annihilation," the menacing irony of Shirley Jackson and the cold feminist fury of Margaret Atwood" --The New York...
More Info
Heart of Junk by Luke Geddes
This book was an entertaining and funny treat. It takes place mostly in an antique mall. I loved the setting, the characters, and the way he writes about Barbies and collectors. There is plenty of darkness here, but it's caused caused by inadequacy or lack of clear thinking, rather than evil.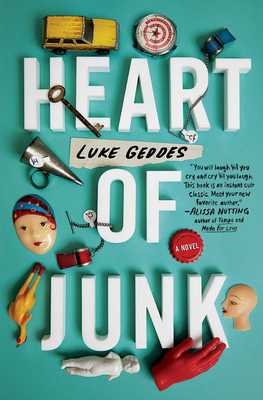 Heart of Junk
Luke Geddes
A hilarious debut novel about an eclectic group of merchants at a Kansas antique mall who become implicated in the kidnapping of a local...
More Info
The Customer is Always Wrong by Mimi Pond

The Customer is Always Wrong features one of my favorite characters. The owner of the restaurant where Madge waits tables is an incredible person, who demonstrates how much the intangible elements of life - relationships and conversations, are some people's "body of work." The only difference is that they never get to have a retrospective.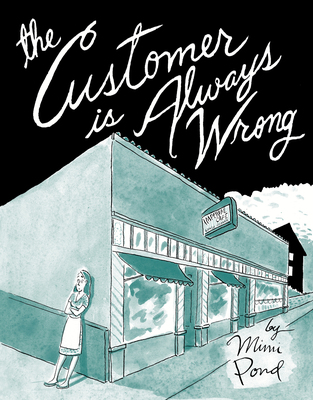 The Customer is Always Wrong
Mimi Pond
A young woman?s art career begins to lift off as those around her succumb to addiction and alcoholism The Customer is Always Wrong is...
More Info