This Shelf Belongs To... Sylvia Nickerson!
October 5, 2019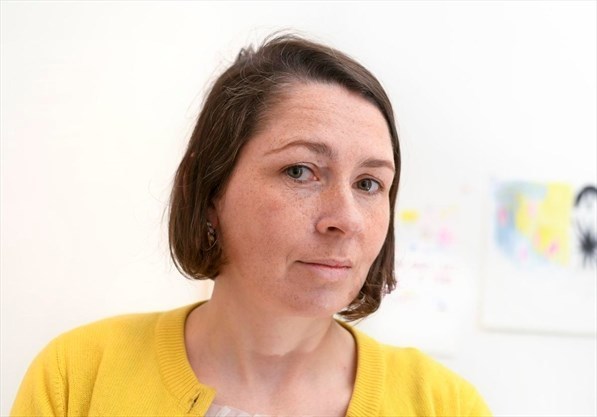 Every month, Librairie Drawn & Quarterly invites an author to curate a shelf in the store. This month, we bring you recommendations from Sylvia Nickerson!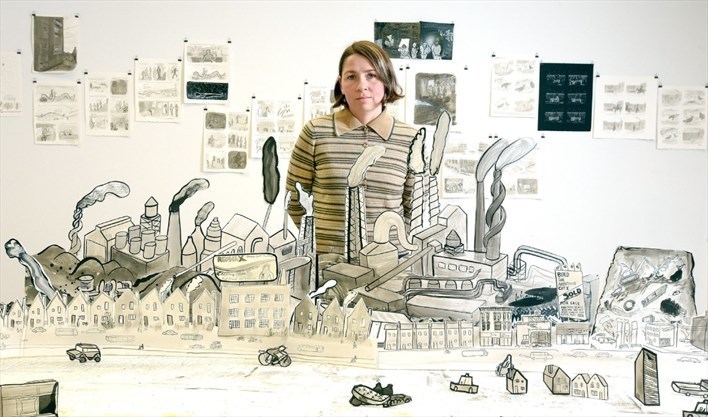 Sylvia Nickerson is a comics artist, writer, and illustrator who lives in Hamilton, Canada. Her focus is storytelling in community arts and writing comics examining parenthood, gender identity, social class and religion. Her illustrations have appeared in The Globe and Mail, The National Post, The Boston Globe and The Washington Post and her comics have been nominated for a Doug Wright Award.
We're elated to be hosting Nickerson for the Montreal Launch of Creation, this October 16th at 7 pm at La Petite D+Q!
All of Sylvia's picks will be 15% off for the month of June. Here's a sneak peek of what you'll find: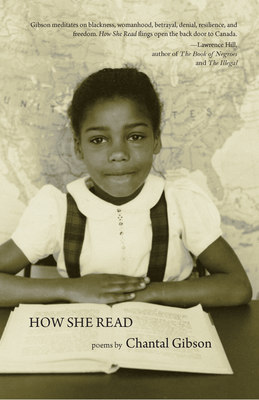 How She Read
Chantal Gibson
HOW SHE READ is a collection of genre-blurring poems about the representation of Black women, their hearts, minds and bodies, across the Canadian cultural...
More Info
How She Read – Chantal Gibson
A wide-ranging and experimentally inventive collection of poems that wind around race, education, daughterhood, womanhood and what it means to suffer and to succeed inside these identities. Several poems take the point of view of a child, revealing how impacted we are at young ages by the ideological forces around us which we may fail to understand but spend the rest of our lives unpacking. Gibson made me reflect upon my own school education and how its ideologies and prejudices have shaped me.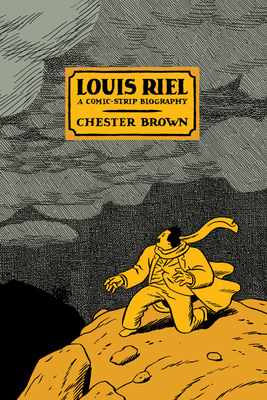 Louis Riel
Chester Brown
"It has the thoroughness of a history book yet reads with the personalized vision of a novel." -TimeChester Brown reinvents the comic-book medium to...
More Info
Louis Riel by Chester Brown
When this book came out in 2003 it made the top 100 books of that year in The Globe and Mail, and I recall being intrigued that a comic had been included in a list largely featuring politics, history, biography and "serious" literary fiction. I bought a copy. I have come to admire Brown for his often explicit and challenging comics from Louis Riel to Paying For It.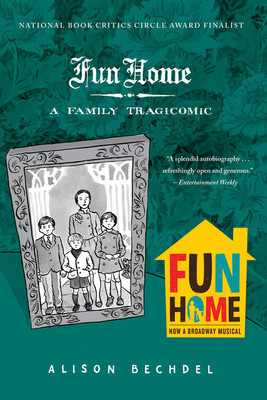 Fun Home
Alison Bechdel
A fresh and brilliantly told memoir from a cult favorite comic artist, marked by gothic twists, a family funeral home, sexual angst, and great...
More Info
Fun Home by Alison Bechdel
I read this book on recommendation from a friend who had been combing the graphic novels section of the Hamilton Public Library. I loved how elliptical the book was in its storytelling and how shamelessly the book confronted identity and sexuality. Later I got a copy of Dykes to Watch Out For, which became one of my favourite summer reads of 2018.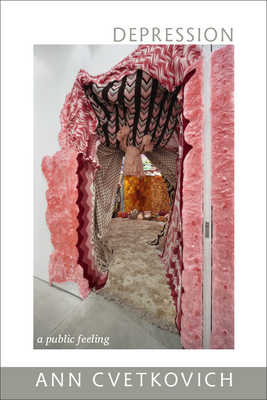 Depression: A Public Feeling
Ann Cvetkovich
More Info
Depression a Public Feeling – Ann Cvetkovich
Many books in gender/feminist theory should be widely read. Some of my favourites are out of print, like The Politics of Reproduction by Mary O'Brien. Cvetkovich, a women's studies professor at Carleton University, argues that depression can be understood as a cultural/social phenomenon, not just a physiological disease to be fixed with a pill or talk therapy. Linking the private world of feeling with the public world of politics, this book asks whether depression is symptomatic of neoliberal capitalism? Please discuss.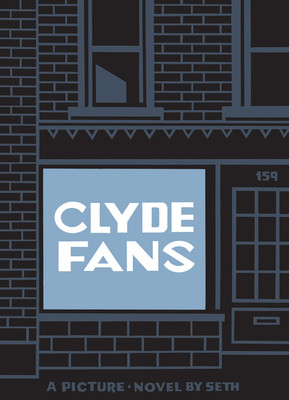 Clyde Fans
Seth
A masterful work by a legendary cartoonist about the decline of small bussiness and the subsequent erosion of familial relations and one's sanity. Twenty...
More Info
Clyde Fans by Seth

Just last month I read Seth's Clyde Fans. In this book sibling rivalry, mother-love, dashed ambition and disappointment are told through the characters Abe and Simon, who roam Seth's gorgeously constructed vision of Southern Ontario. To think the entire world of this amazing novel was evoked upon encountering an abandoned storefront in Toronto.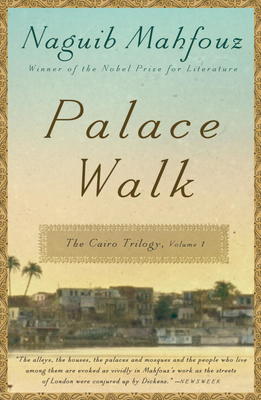 Palace Walk
Naguib Mahfouz
Palace Walk is the first novel in Nobel Prize-winner Naguib Mahfouz's magnificent Cairo Trilogy, an epic family saga of colonial Egypt that is considered...
More Info
Cairo Trilogy – Naguib Mahfouz (Starts with Book 1: Palace Walk)

What about birth? Few books in literature give us accounts of birth. Mahfouz won the Nobel Prize for literature in 1988. I read his Cairo Trilogy in English in the 1990s. He depicts the segregated lives of women and men in conservative Islamic society. But what I remember most was a birth scene which Mahfouz writes as a ritualized women-only event. In our modern Western society the only births most of us will attend are the ones in which we are born, or the ones in which we must do the birthing.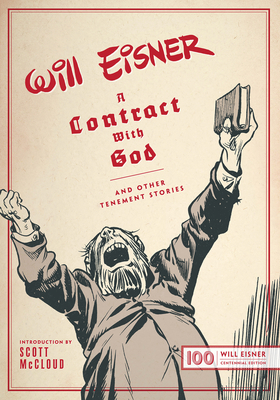 A Contract with God
Will Eisner
The revolutionary work of graphic storytelling that inspired a new art form.Will Eisner was present at the dawn of comics. In the 1940s, he...
More Info
A Contract with God by Will Eisner
I found a copy of this classic at my local second hand bookstore. It did not disappoint. A scalding look religion, hypocrisy and greed, the short stories in this collection depict the lives of Jewish Americans living in the Bronx in post-war 1960s. Eisner's "Reality 9/11" part of the collection 9-11 Volume one: Artists Respond (2002), shows his gifts to convey emotional experience in cartooning did not diminish over time.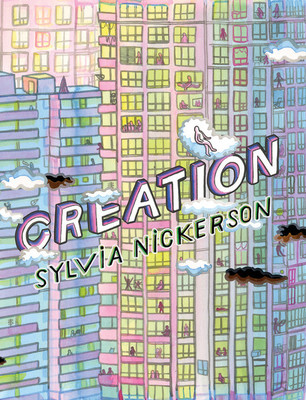 Creation
Sylvia Nickerson
New life and opportunities arise from the wreckage of a North American city urban renewal at what cost? A new mother takes us on...
More Info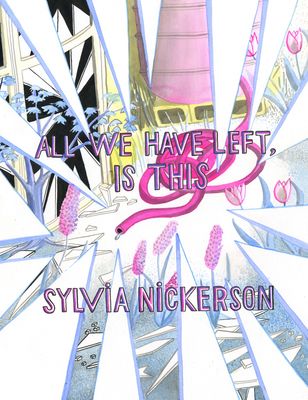 All We Have Left is This
Sylvia Nickerson
More Info