We love Walter Scott!
October 23, 2019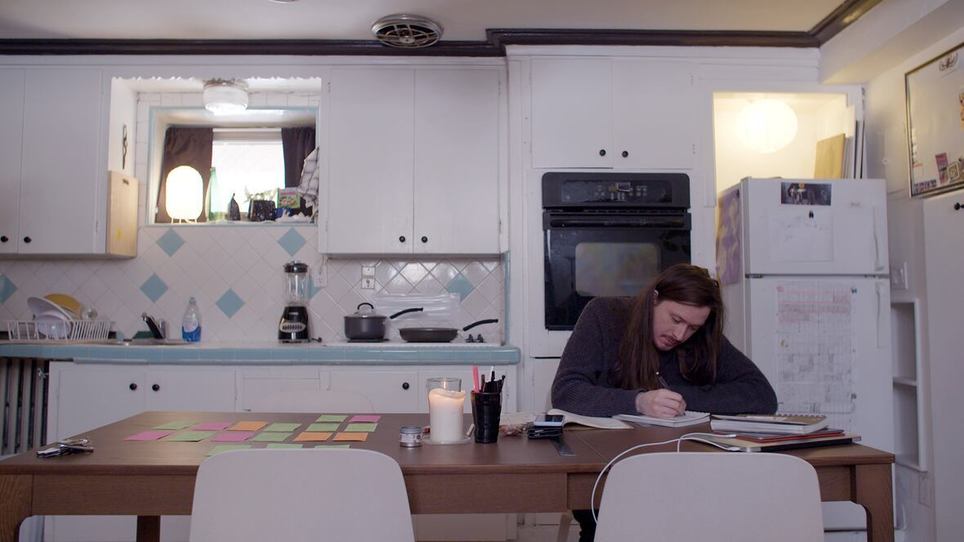 Earlier this month, CBC's In the Making series, which profiles groundbreaking Canadian artists, ran an episode on much-loved Canadian artist and graphic novelist Walter Scott, whose Wendy comics follow the misadventures of his alter-ego, a young artist making her way through art school, the art world, and a wild life of punk rock and partying.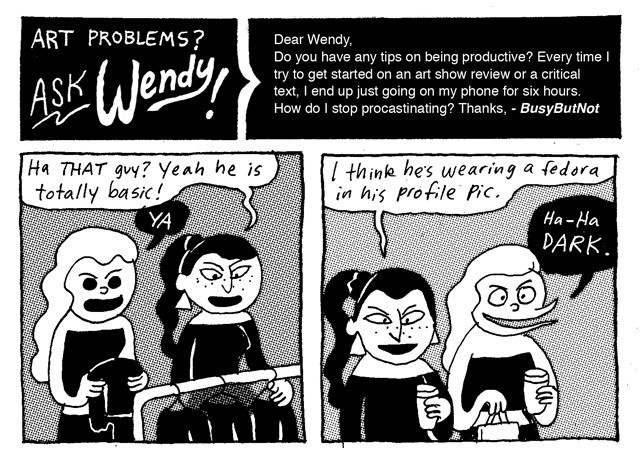 Scott is a multi-disciplinary artist who grew up on the Kahnawá:ke Mohawk Territory in Quebec and moved to Montreal to pursue art, where he drew most of the early Wendy comics. Since then, he's lived in Vancouver, Toronto, and elsewhere.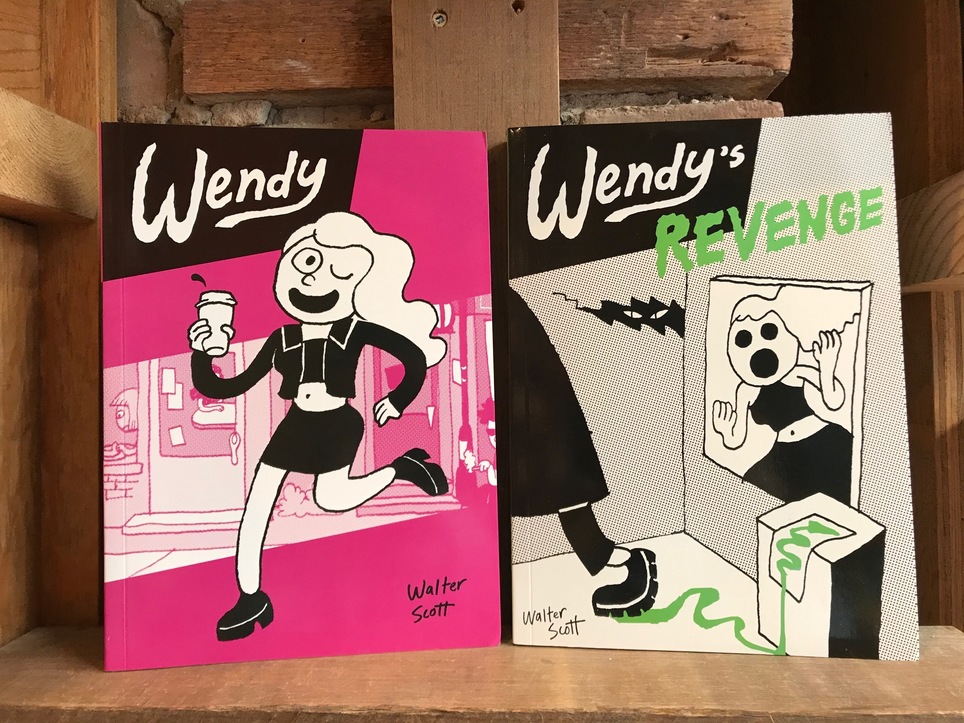 His comics have appeared in The Hairpin, Hazlitt, and The New Yorker. They've also been a mainstay in our store since he first started bringing them in as zines, and then as the editions (Wendy and Wendy's Revenge) published by Koyama Press in 2014 and 2016.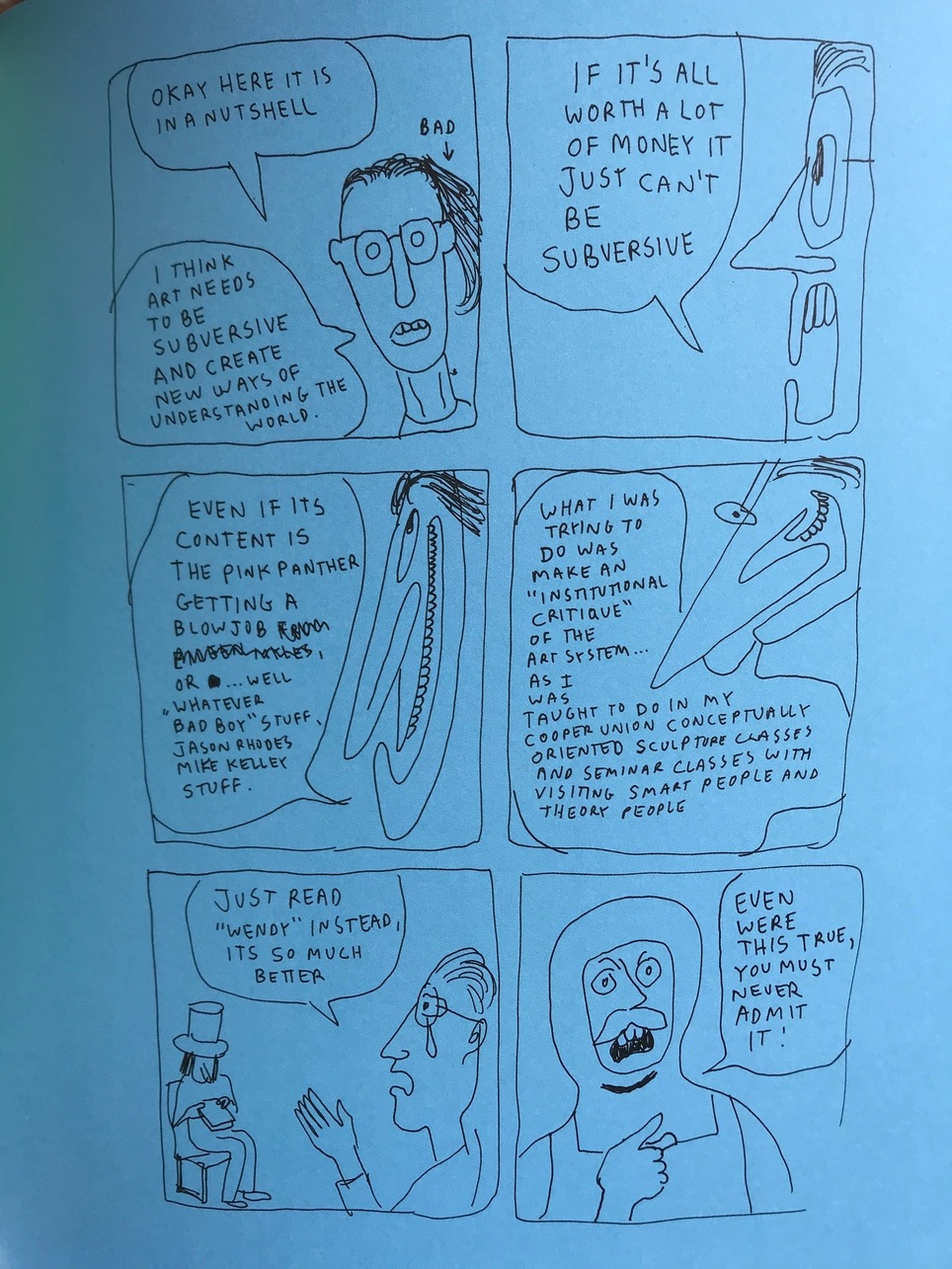 Scott's painfully self-conscious, archly ironic, and effortlessly on-point portrayal of the 21st century creative life has made Wendy a touchstone of contemporary comics as well as a go-to reference among contemporary artists. See, for instance, the name-check in Matthew Thurber's Art Comic (pictured above), published last year by Drawn & Quarterly.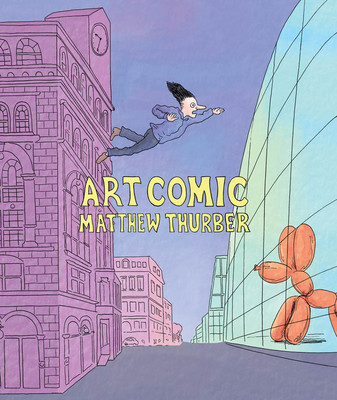 Art Comic
Matthew Thurber
A raucous skewering of the art world as told by a master of absurdity Matthew Thurber's Art Comic is a blunt and hilarious assault...
More Info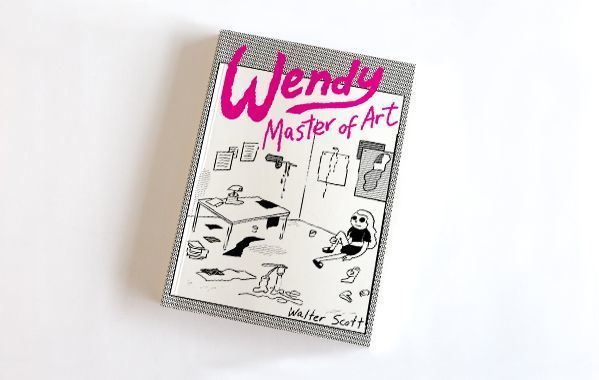 On that note, Drawn & Quarterly is delighted to be publishing the next collection of Wendy comics, Scott's third, in Spring 2020!
In Wendy, Master of Art, Walter Scott's sly wit and social commentary zero in on MFA culture as our heroine decides to hunker down and complete a master of fine arts at the University of Hell in small-town Ontario.
But Scott's incisively funny take on art school pretensions isn't the only focus. Wendy, Master of Art explores the politics of open relationships and polyamoury, performative activism, the precarity of a life in the arts, as well as the complexities of gender identity, sex work, drug use, and more.
At its heart, this is a book about the give and take of community - about someone learning how to navigate empathy and boundaries, and to respect herself. It is deeply funny and endlessly relatable as it shows Wendy growing up from Millennial art party girl to successful artist, friend, teacher—and Master of Art.