Who said poetry wasn't cool?!
April 3, 2019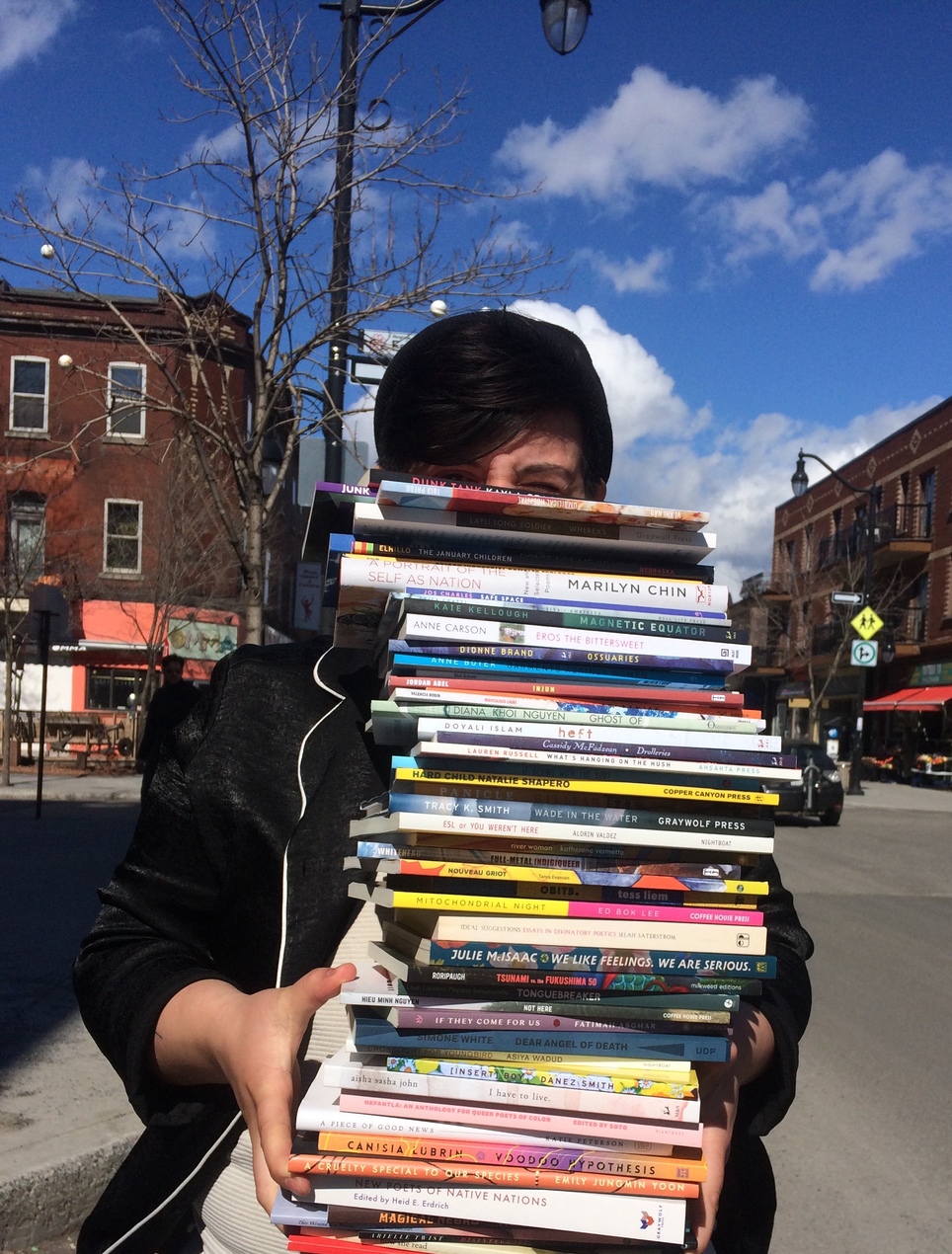 Just when you thought poetry was old news, there has been, according to the Guardian, "a dramatic growth in the popularity of poetry, with sales of poetry books hitting an all-time high in 2018".

There are a plethora of new and exciting poets who are changing the poetry game for the better! More political, more queer, and browner than ever, we've curated a list on our home page of the best poetry book covers, and a list of poets that speak back to community. It just so happens that these books are also some of my favourites!

Poet Gwen Benaway, present on both our poetry lists, wrote an essay called Place for the League of Canadian Poets, thinking through Canadian nature poetry, questioning all three words separately, and looking to racialized poets in Canada for different experiences of nature and poetics.

She says, "What does it mean to consider, as Wee does, place and landscape as more than binaries of belonging or exclusion? If place is laden with a colonial history and an ever-emergent history, as Dionne Brand instructs us, what is a "nature" poem? Would not all poems be nature poems as we are all "placed"? If all poems are "nature poems," the label of "nature poet" is not a technical distinction but a political one.
Rather than embrace a binary of nature/urban or empty/settled, we could, as Morgan, Leung, Lubrin, Elliot, Wee, and Brand suggest, acknowledge our collective entanglement with a placeness that is always in excess of what we call "Canada" and "poetry." We could return to a "here," a place with a history that is constantly unfurling and intersecting. We could do something greater than witness.
We could be."

For poetry month, read a poem, grab a book of poetry you've never heard of, and dive into the world of verse for an experience not many novels can give you.

Happy Poetry Month!!