Antoni in the Kitchen Launches at the Rialto Theatre!
November 7, 2019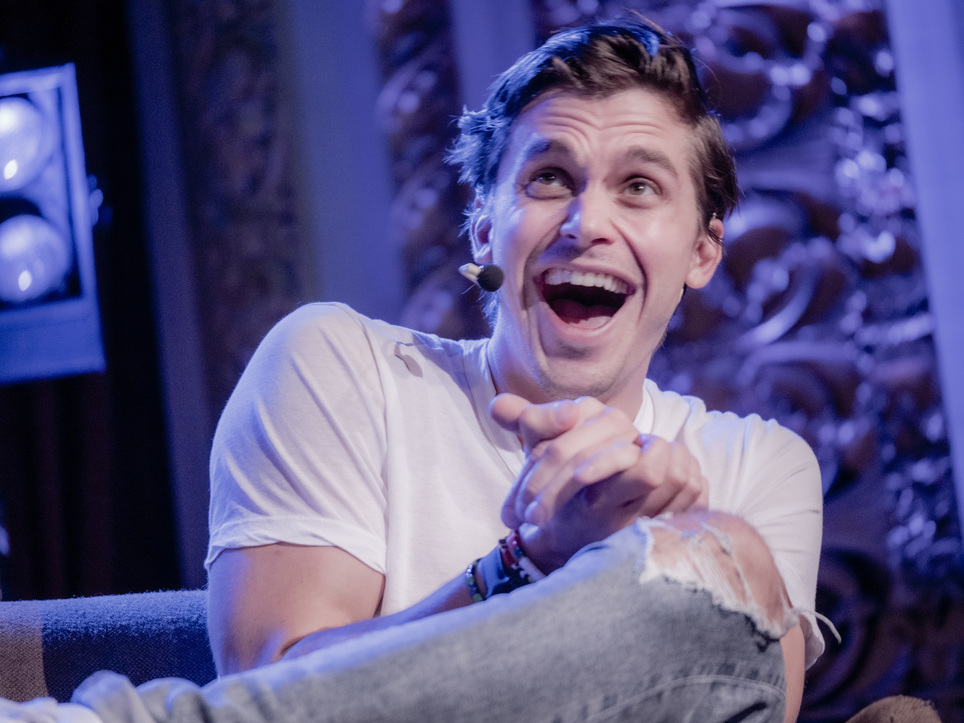 It was an absolute treat to host Queer Eye's own Anthoni Porowski at the Rialto Theatre as the last stop on his book tour launching Antoni in the Kitchen!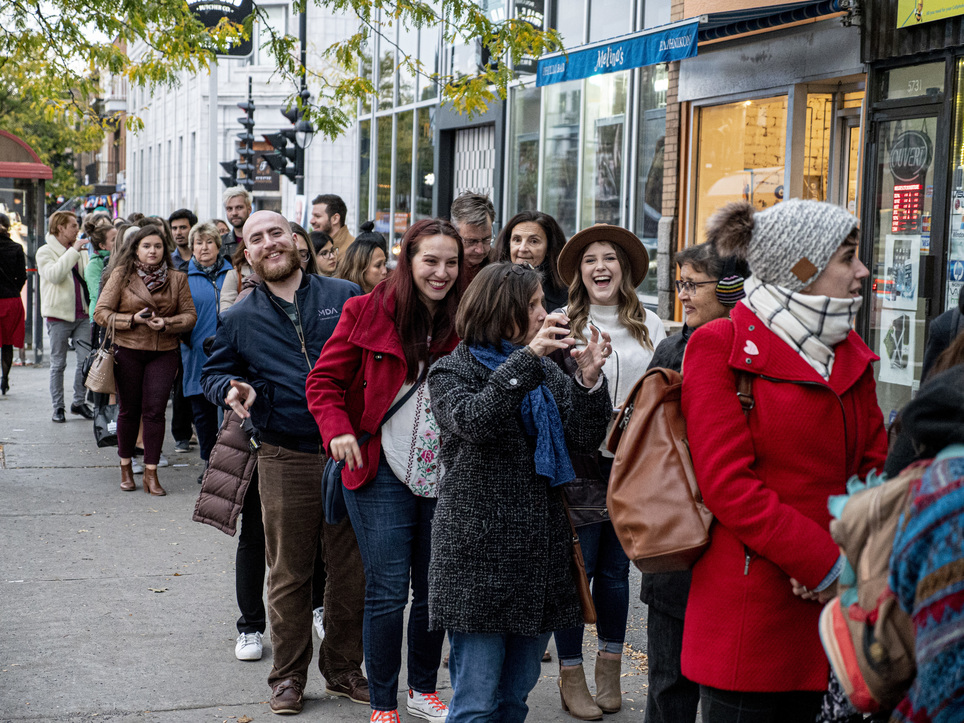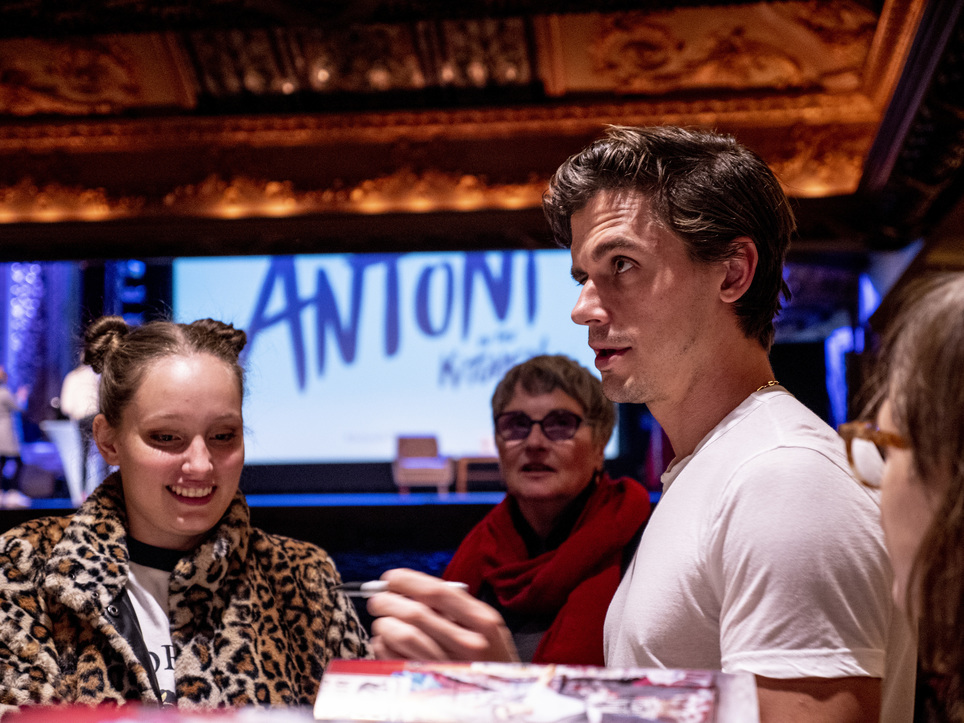 Together, we raised $3000 for the Mile End Mission through VIP ticket sales, along with cash donations that night, to be matched by Antoni himself! There was a lovely feeling of community as Antoni was welcomed back home by friends, family, and fans alike.
"I can't believe I'm here this is just this is like...It's literally where it all started."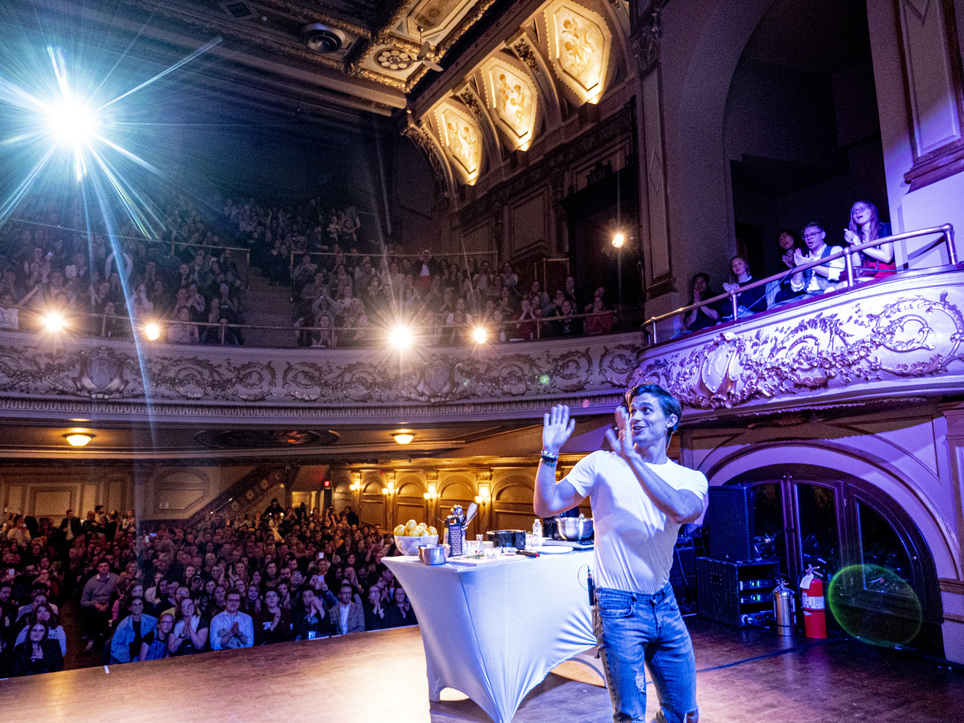 Antoni: Show of hands, how many don't remember the last time you cooked a legit meal?
*Lot of hands - like, so many hands*
From the crowd: I can't make toast!
A: Come here!
A: What's your name?
Darcy.
A: Last thing you made?
D: Eggos with nutella.
A: A little sea salt? Maybe some bananas? No? Its fine.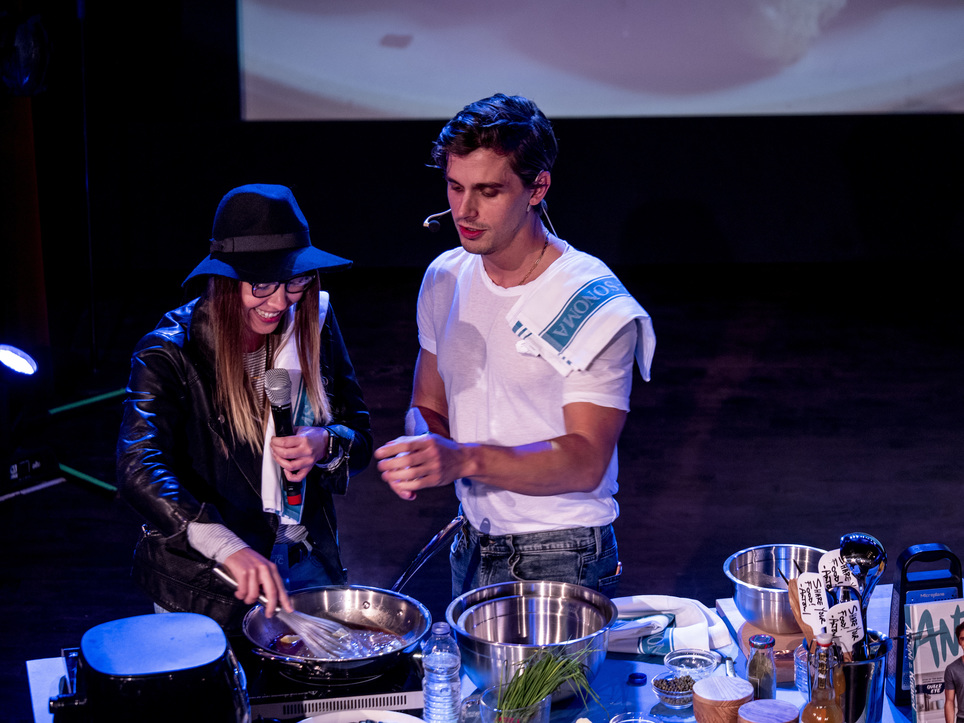 "Although I'm a very proud Polish-Canadian I've also been living in america for ten years."
*slight boos*
No worries: there were cheers for poutine! All the while integrating an American classic: the tater tot.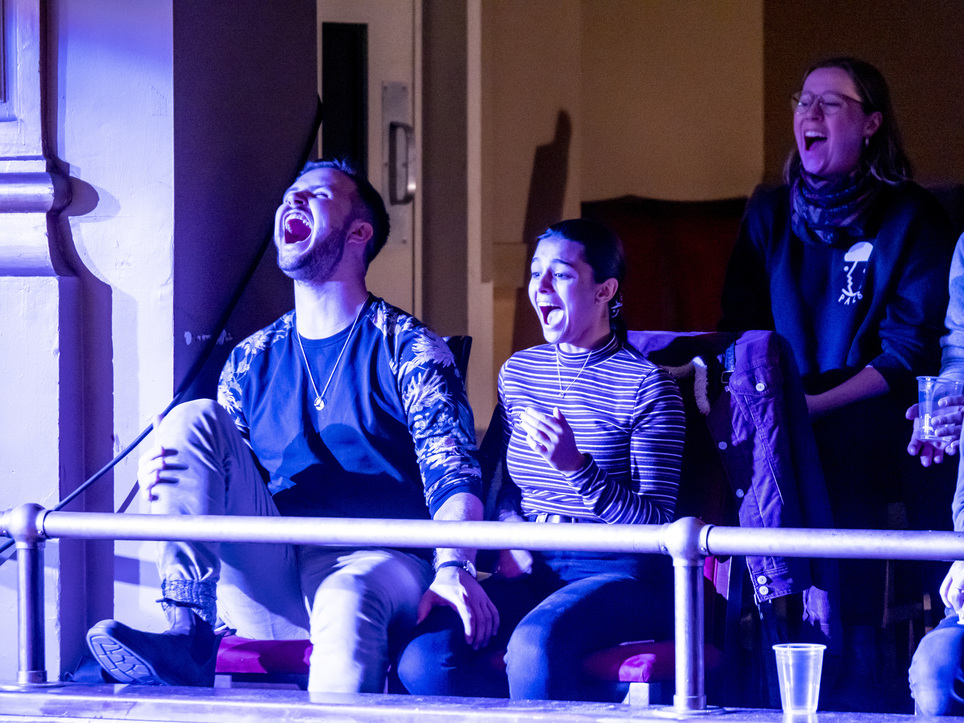 "I'd like to bring up someone very special who I met today. She's a boss bitch, very talented, and her ADD probably rivals mine!"
Julie Snyder joins Antoni on stage post food demo for a round of questions and conversation.
"It's the first time I do an interview and after one question we have only ten minutes left."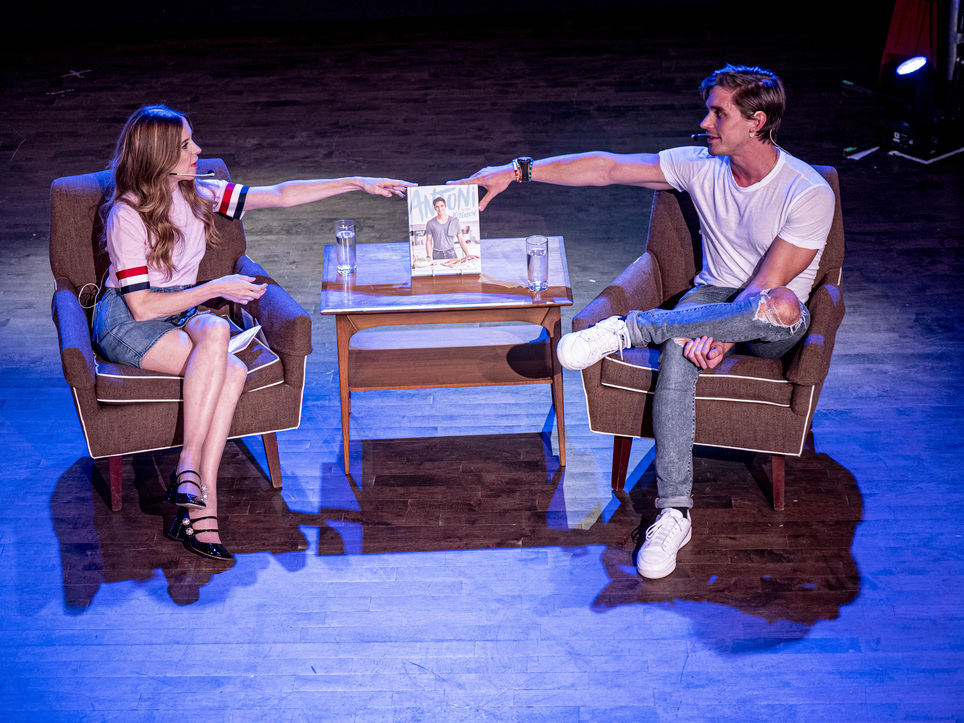 Julie: This is your first recipe book. What inspired you for the book and what is your Quebec recipe?

Antoni: Some of the dishes may not be traditional Quebec ingredients...We were trying to figure out what kind of book to produce: an extension of Queer Eye? 100 Polish recipes? Food in New York while overdrafting my TD bank account and asking my dad to mail me a cheque?
That's when i fell in love with frozen peas - I'm obsessed. I put them in everything.
Did I have peas in 18 of the recipes when I first read the book?
Thats why u have a co-author and an editor to tell you you need to calm down a little bit--that was a taylor swift reference and i didnt even realize it!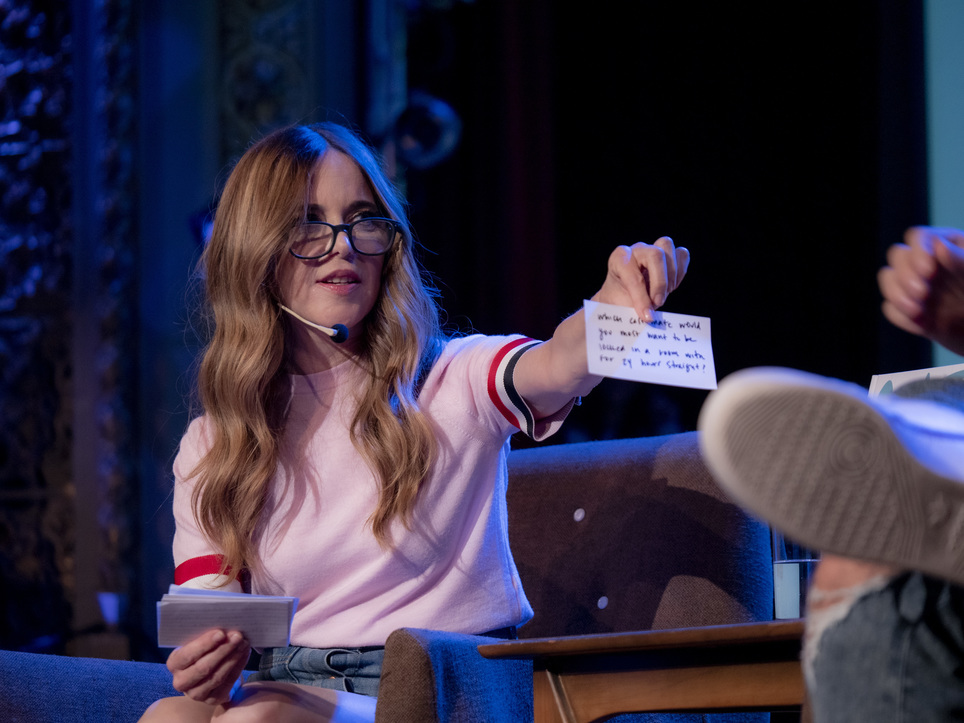 "What i learned from Queer Eye as well: you want these to be sustainable, you want people to be able to make it time and again."
"The fun part of cooking is you get to learn the rules, and then you fuck with them a little, and then you make them your own."
Can't get enough Antoni? Read more on the National Post and CBC!
**Special thanks to David Smith of Careful Media for the fabulous photographs!**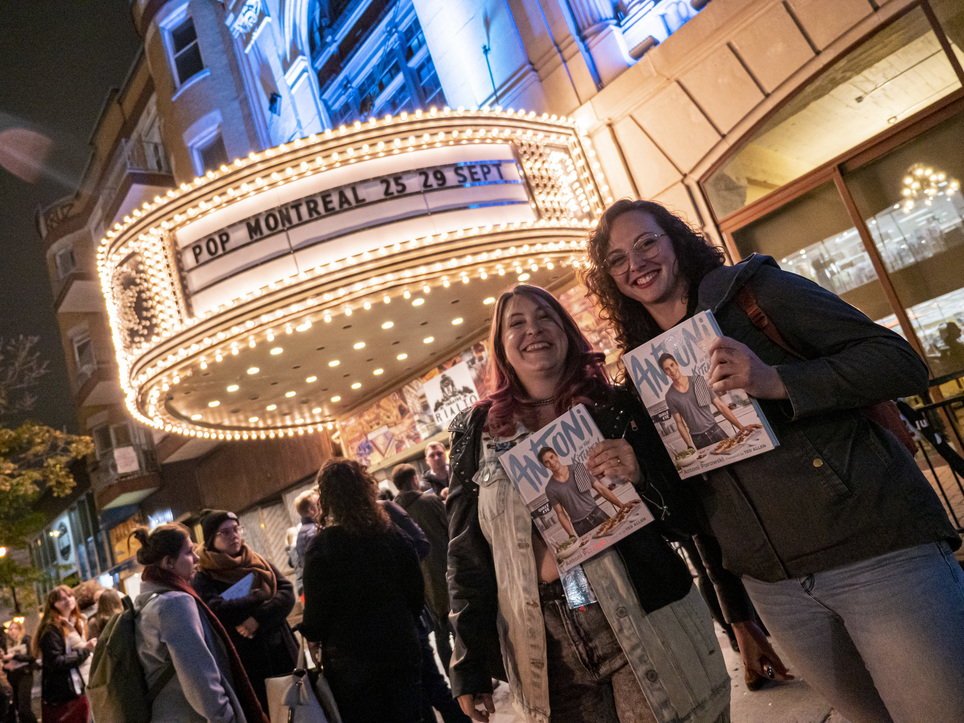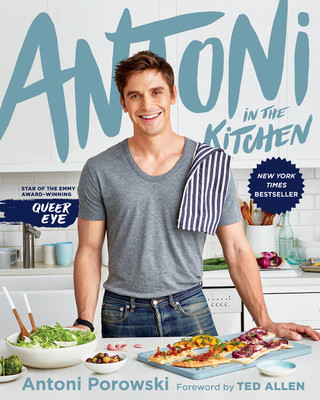 Antoni in the Kitchen
Antoni Porowski, Mindy Fox
NEW YORK TIMESBESTSELLER! *One of Food & Wine's Essential New Cookbooks for Fall* *One ofEater's Best Fall Cookbooks 2019* *One of Amazon's Best Cookbooks...
More Info