Best of 2022 - Emma
November 14, 2022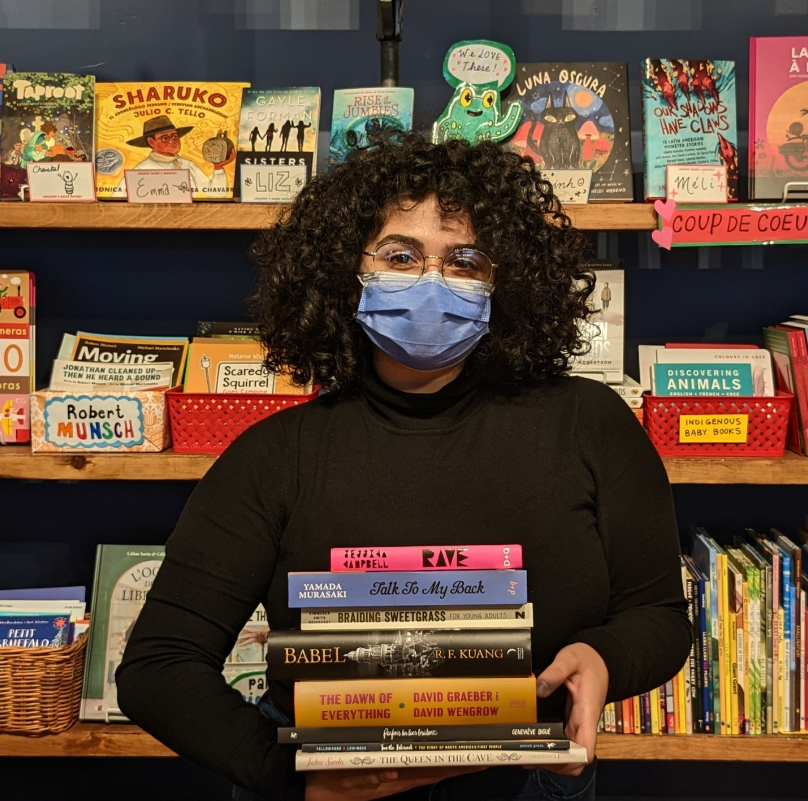 I'm the type of reader that always has nine or ten books going at a time, and this year was no exception! I love exploring different genres and age categories. My real coup de cœur, though, are books that explore new perspectives on human history and 2022 was a phenomenal year for that. Happy reading!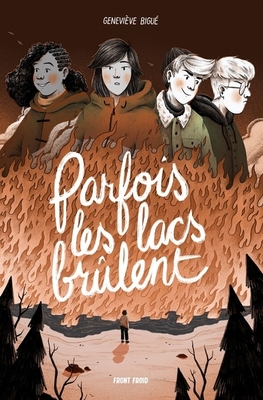 Parfois les lacs brûlent
Bigué, Geneviève
Un phénomène naturel très rare cause tout un émoi à Rivière-aux-Corbeaux : le lac Kijikone a pris feu et est devenu un véritable brasier....
More Info
Parfois les lacs brûlent | Geneviève Bigué
The author of this gorgeous graphic novel can also be found online at The Lost Attic, a platform where she creates original zines, art, pins, and clothes. I've been a fan of hers forever and so when her first graphic novel dropped this fall, I snapped it up! It didn't disappoint: this is a book where folk legends, odd happenings, and the volatility of teen friendships collide. A perfect read for anyone who loves autumn and wonders what would happen if The Goonies took place in northern Québec.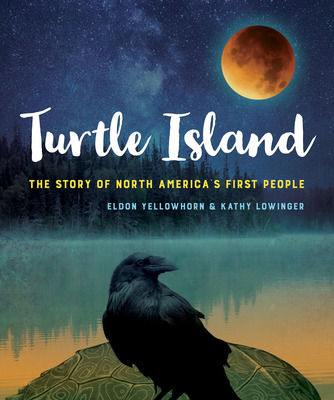 Turtle Island
Eldon Yellowhorn, Kathy Lowinger
Discover the amazing story of the Indigenous peoples of the Americas from the end of the Ice Age to the arrival of the Europeans....
More Info
Turtle Island: The Story of North America's First People | Eldon Yellowhorn and Kathy Lowinger

Although this book's been out for a few years, it received its seventh (!!!) reprint in 2022. This amazing non-fiction 9-12 book blends oral traditions, archaeological discoveries, and cultural knowledge to give young readers a look at Indigenous North American histories. It does so in an awesome way, too, by weaving together cultural testimony from Indigenous groups across the continent in a non-linear way. An awesome book for readers who want to explore the histories of Turtle Island.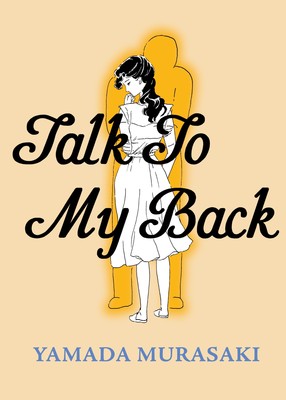 Talk to My Back
Yamada Murasaki
A celebrated masterwork shimmering with vulnerability from one of alt-manga's most important female artists. A celebrated masterwork shimmering with vulnerability from one of alt-manga's...
More Info
Talk to My Back | Yamada Murasaki

There's a reason this collection of short manga serials published throughout the 1970s-80s has emerged as a classic of the genre: Yamada was one of the first to use this medium to explore the inner worlds and domestic heartaches of women. Collected here for the first time by D+Q, these stories follow the life of Chiharu and her daughters as she navigates marriage, motherhood, and the bitter tang of unfulfilled dreams. A quietly lovely meditation on the lives of mothers.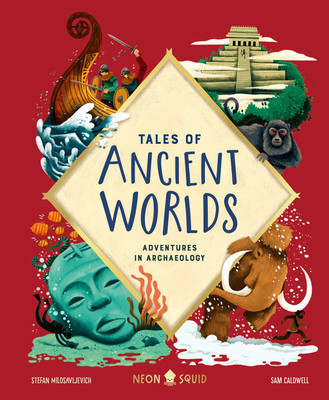 Tales of Ancient Worlds
Stefan Milosavljevich, Neon Squid
What links shipwrecks, Egyptian treasure, and fossilized Viking poop? They're all things that have been discovered by archaeologists!Pick up your shovel and Indiana Jones...
More Info
Tales of Ancient Worlds: Adventures in Archaeology | Stefan Milosavljevich and Neon Squid

As soon as this was released, I bought one for myself - no shame! I'm an archaeology student who loves beautiful art and accessible, thoughtful reflections on the past. This book - written by an archaeologist - has both in spades. A beautiful introduction to archaeology and human history for any young (or grown!) person who finds themselves captivated by our collective pasts.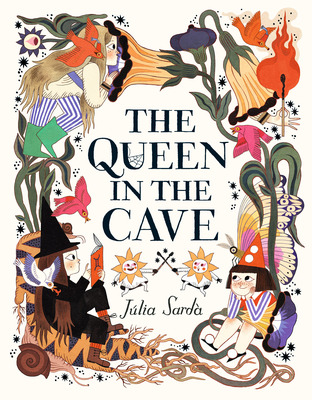 The Queen in the Cave
Júlia Sardà
In her debut as author-illustrator, Júlia Sardà spins an enthralling and evocative tale, rich with layers of meaning to be discovered.One night, Franca has...
More Info
The Queen in the Cave | Júlia Sardà

Sardà has a lush art style that translates beautifully to this story about three Italian sisters who embark on a wild and unsettling quest beyond the borders of their garden. Their journey takes them through dark caves and dense forest to meet wonderful characters they've only dreamed of. A worthy contemporary successor to other uncanny classics like Alice in Wonderland.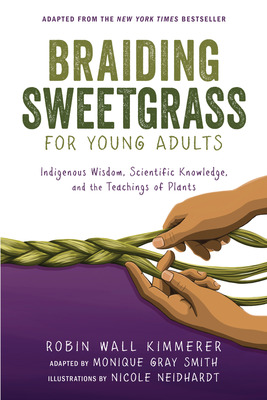 Braiding Sweetgrass for Young Adults
Robin Wall Kimmerer, Monique Gray Smith
Drawing from her experiences as an Indigenous scientist, botanist Robin Wall Kimmerer demonstrated how all living things—from strawberries and witch hazel to water lilies...
More Info
Braiding Sweetgrass for Young Adults | Robin Wall Kimmerer and Monique Gray Smith

The young adult edition of the global bestseller was released in early November and I was over the moon! I adored the original, the way it blends personal reflections, scientific methods, and Indigenous epistemologies to create new ways of knowing. This version makes Kimmerer's work accessible to a whole new category of readers.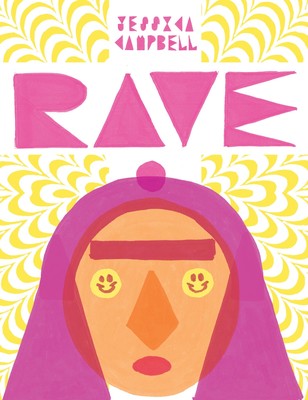 Rave
Jessica Campbell
A queer coming-of-age story, complete with secret cigarettes, gross gym teachers, and a lot of churchIt's the early 2000s. Lauren is fifteen, soft-spoken, and...
More Info
Rave | Jessica Campbell

This D+Q release was one of my favourites of the year. This queer coming-of-age story strikes a perfect balance between heartbreaking and heartwarming at the tricky intersection of conservative religion and sexual identity. Driven by a healthy dose of dark humour, the simple black-and-white art style leaves room for the reader to imagine and explore. A quick, powerful graphic novel.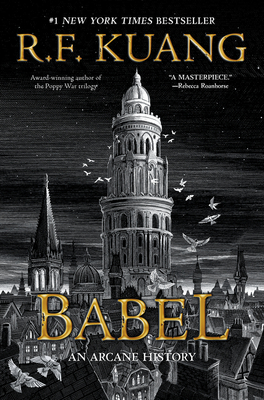 Babel
R. F Kuang
Instant #1 New York Times Bestseller from the author of The Poppy War  "Absolutely phenomenal. One of the most brilliant, razor-sharp books I've had the pleasure...
More Info
Babel | R.F. Kuang

I'd bet anything that Kuang will one day be remembered as one of the titans of 21st-century literature. Her specialty is crafting fantasy worlds that interrogate and reimagine societies built on the backs of colonial violence. Babel explores what it means to belong, to betray, and to change the world in 1830s Oxford.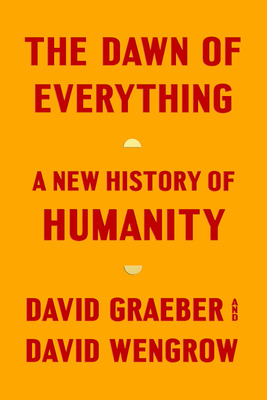 The Dawn of Everything
David Graeber, David Wengrow
Renowned activist and public intellectual David Graeber teams up with professor of comparative archaeology David Wengrow to deliver a trailblazing account of human history,...
More Info
The Dawn of Everything: A New History of Humanity | David Graeber and David Wengrow

OK, so this one was technically published at the end of 2021, but I had to include it because this was the most important archaeology release of the last few years! Graeber and Wengrow challenge the idea that human nature is fundamentally competitive, cruel, and hierarchical. Instead, by drawing on social theory, historic archives, and archaeological sites around the world, they demonstrate the wide diversity and organisational complexity of cultures around the world, thus proving the human desire to live well however we can. A total subversion of the human nature we're taught to believe in.