Book of Wings by Tawhida Tanya Evanson!
March 1, 2021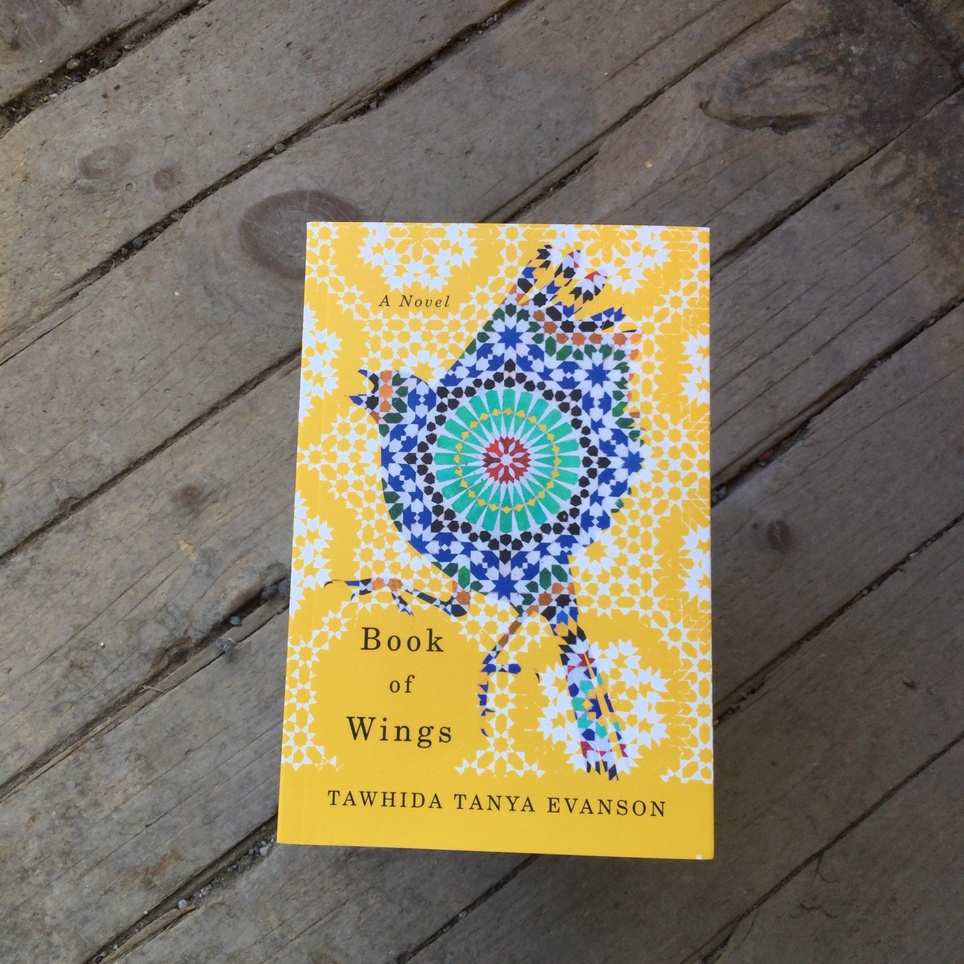 Book of Wings by Tawinda Tanya Evanson is officially out today!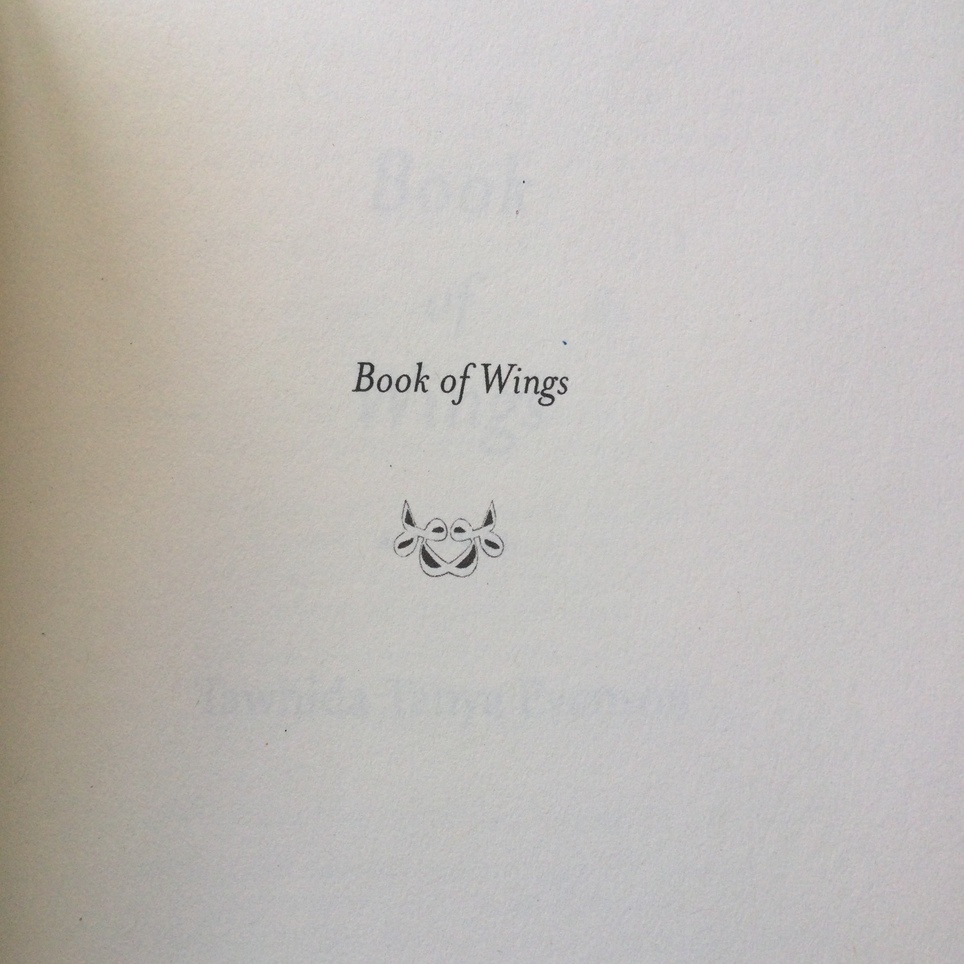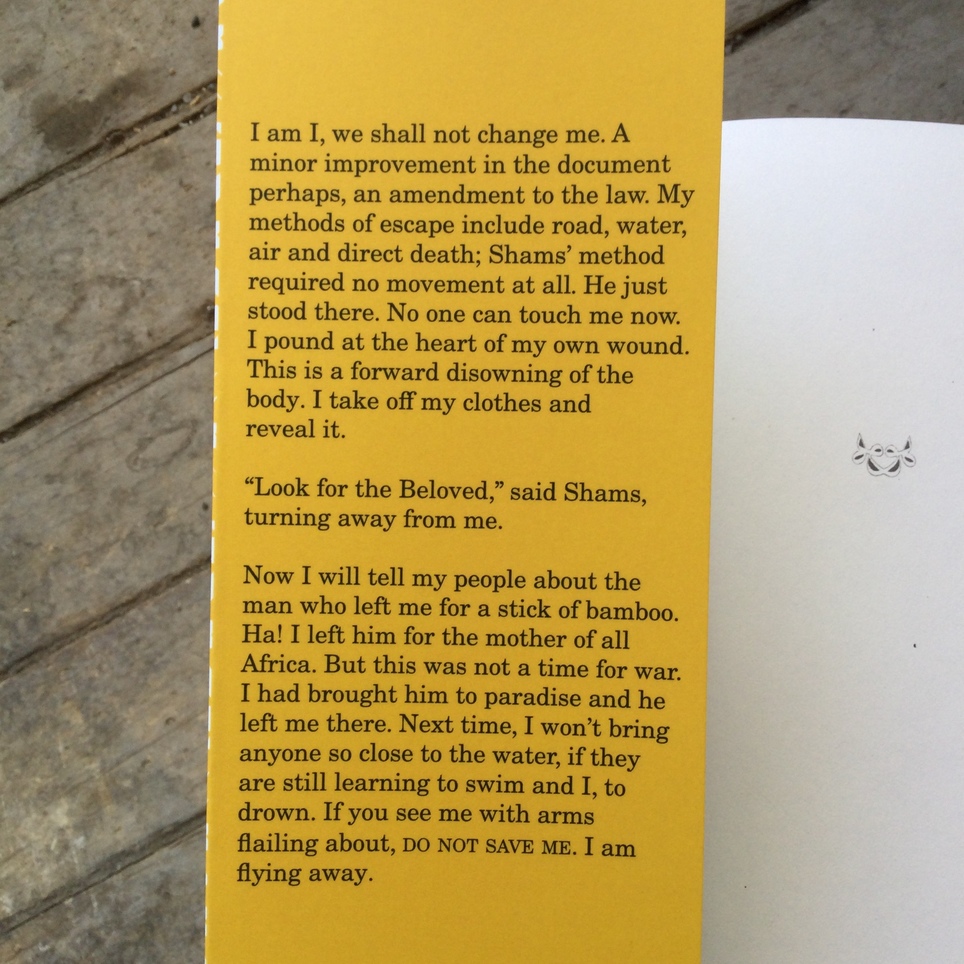 We had the immense pleasure of getting to host a virtual launch of this wonderful book on Thursday, February 18th! Tawhida was joined in conversation by Kaie Kellough as well as Dimitri Nasrallah.
We highly recommend tuning in to the conversation and picking up a copy of this amazing novel!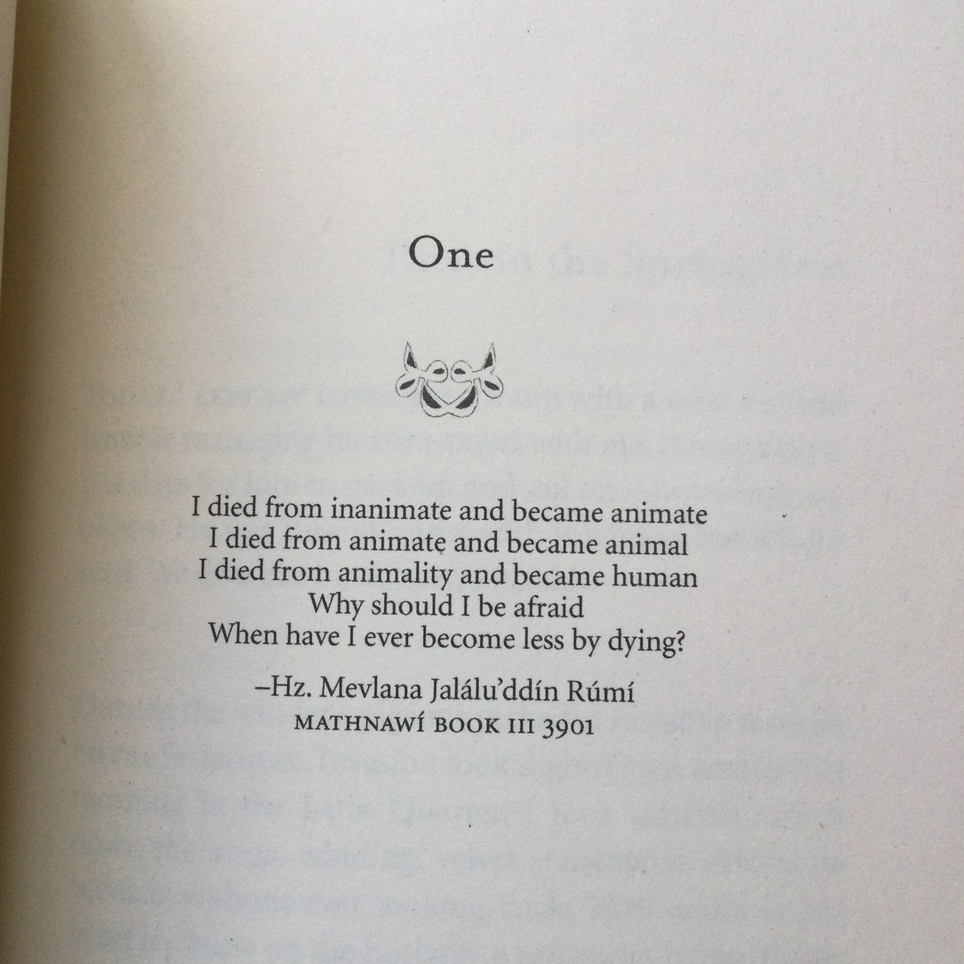 This book is written so poetically. The rhythm of the narrative is singular. The prose is propulsive.

"Waves crashed into the cockpit as I steered in the dark again another night, another storm, all of it one liquid hallucination.
(...)
No land in sight, no sight in dark...."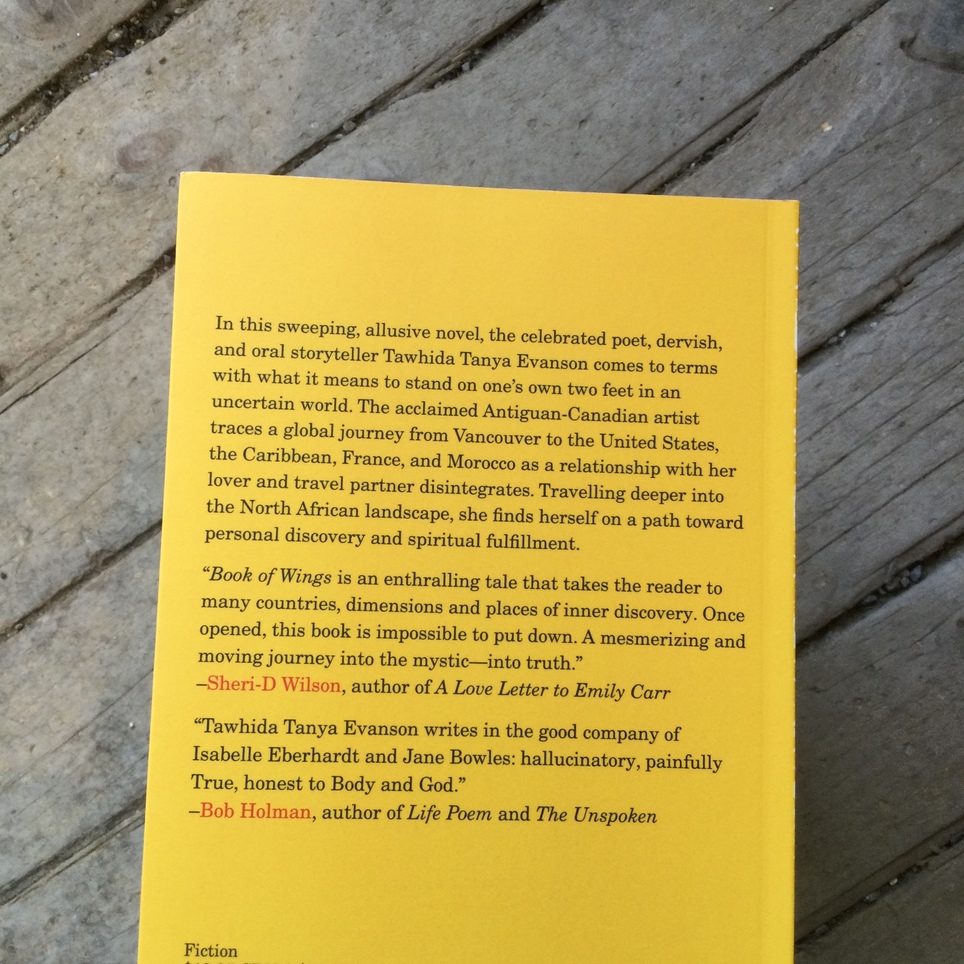 The book is available via our online store here.

We ship Canada wide, deliver by bike across much of Montreal and offer purchases at the store.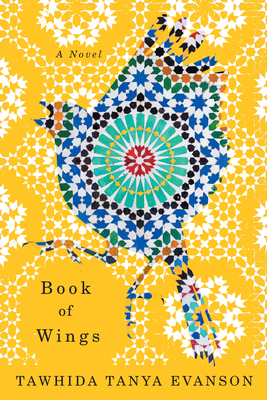 Book of Wings
Tawhida Tanya Evanson
In this sweeping, allusive novel, the celebrated poet, dervish, and oral storyteller Tawhida Tanya Evanson comes to terms with what it means to stand...
More Info