Summer Reads 2023 - Gigi
July 25, 2023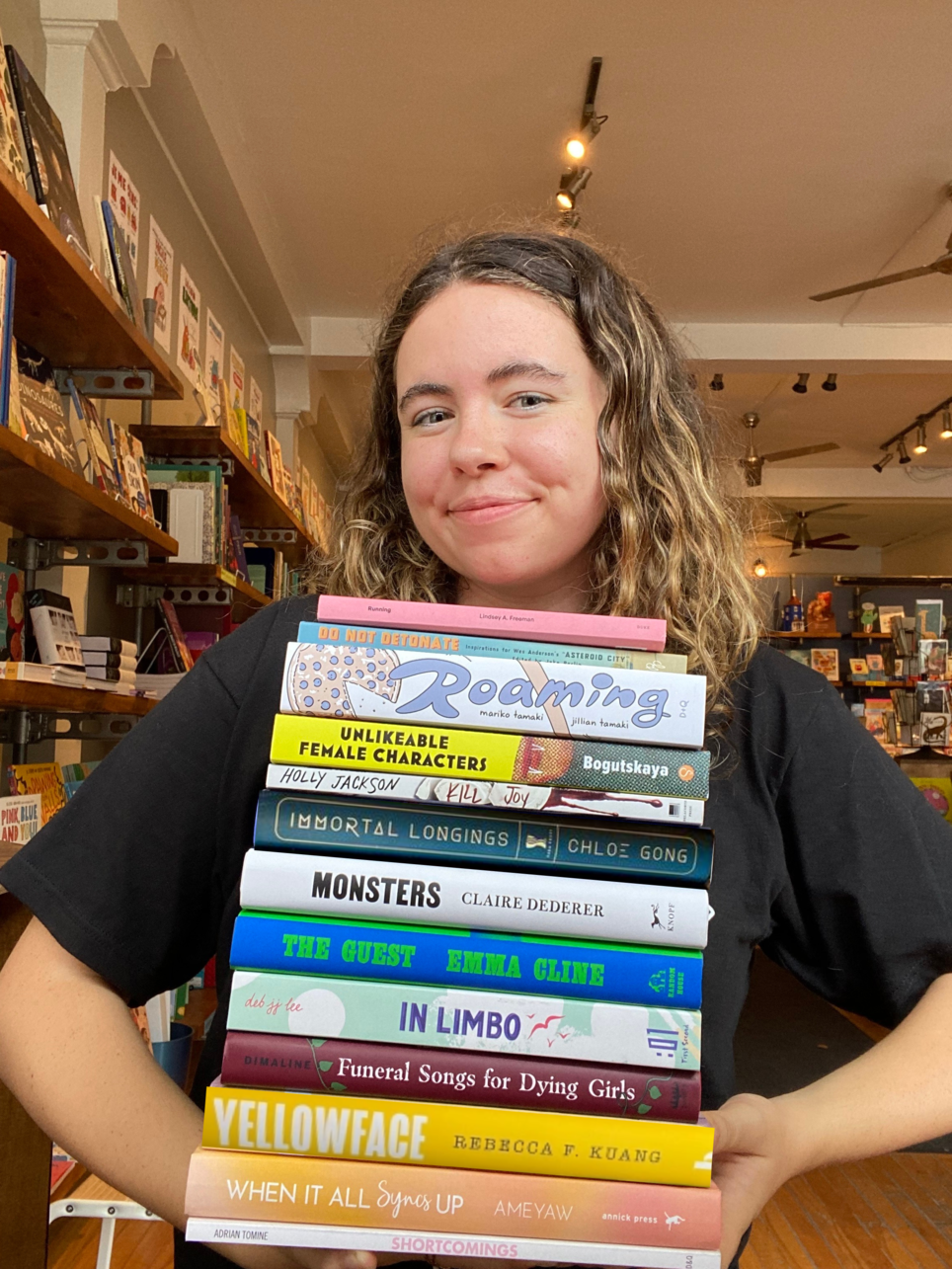 Summer is my favorite time to read. The conditions are perfect: no homework to worry about, beautiful sunny parks to sit in, just enough rainy days to spend inside reading. I think I read more books in summer than the entire rest of the year. With only a month left to my summer break (cries 😭) you can be assured that I have been making the most of my vacation and have been reading as much as I can.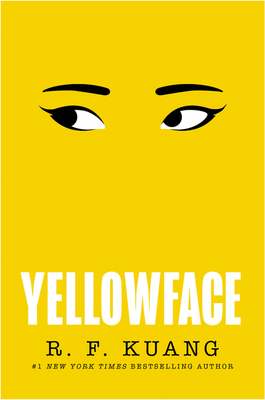 Yellowface
R. F Kuang
White lies. Dark humor. Deadly consequences… Bestselling sensation Juniper Song is not who she says she is, she didn't write the book she claims...
More Info
Yellowface was one of my most anticipated reads of 2023. The book caused a stir before it was even released and I couldn't wait to get my hands on it. Yellowface is a gripping page turner addressing topics of racism and cultural appropriation in the publishing industry.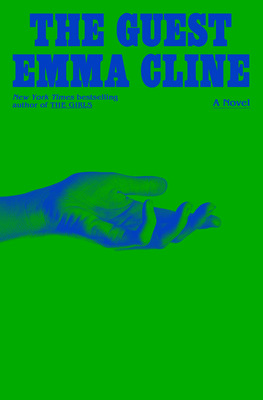 The Guest
Emma Cline
A young woman pretends to be someone she isn't in this "spellbinding" (Vogue), "smoldering" (The Washington Post) novel by the New York Times bestselling author of...
More Info
During summer, I love a good suspenseful, captivating, page-turner to cuddle up with in a cabin in the middle of the woods and finish in one weekend. This year, The Guest is going to be that book.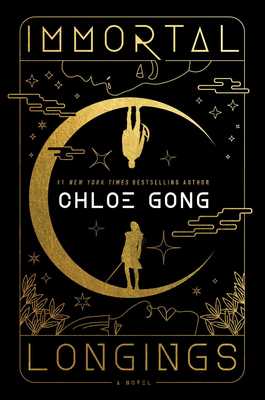 Immortal Longings
Chloe Gong
#1 New York Times bestselling author Chloe Gong's adult epic fantasy debut. Inspired by Shakespeare's Antony and Cleopatra, Immortal Longings is a fiery collision...
More Info
Chloe Gong's debut novel This Violent Delights, a fantasy retelling of Romeo and Juliet, is one of my favorite books ever so when I heard she was releasing another Shakespeare fantasy retelling, this time based on Antony and Cleopatra, I knew I had to get my hands on it.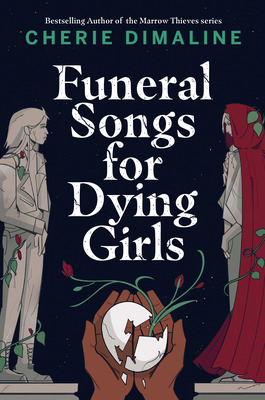 Funeral Songs for Dying Girls
Cherie Dimaline
After inadvertently starting rumors of a haunted cemetery, a teen befriends a ghost in this brand-new young adult novel exploring grief and belonging by...
More Info
Cherie Dimaline is one of my favorite YA authors with her book The Marrow Thieves still being one of my favorite books I've ever read so when I saw that she was releasing a new YA novel this year I knew I had to get my hands on it.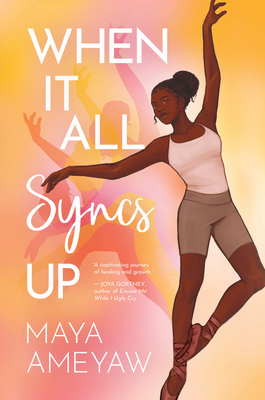 When It All Syncs Up
Maya Ameyaw
"A stunning read [. . .] simmering with tension and gripping to the final word." —Debbie Rigaud, New York Times bestselling author of Simone...
More Info
Dance is a beautiful thing but it can also be a very hard world and culture to navigate. When it All Syncs Up deals with many of the issues of the dance world like racism and body shaming, however, it is also a hopeful novel about finding out who you are, love, and friendship.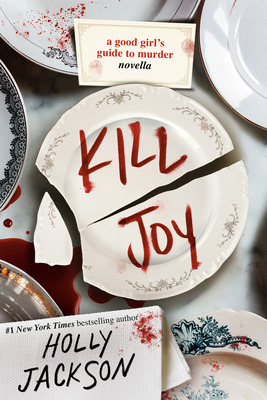 Kill Joy
Holly Jackson
You're invited to the murder mystery party of the year! Fans of the hit series A Good Girl's Guide to Murder will love Pip's...
More Info
A prequel to the Good Girl's Guide to Murder series Kill Joy shows us where it all began with Pip solving her first murder, granted this one is just for her friend's murder mystery party.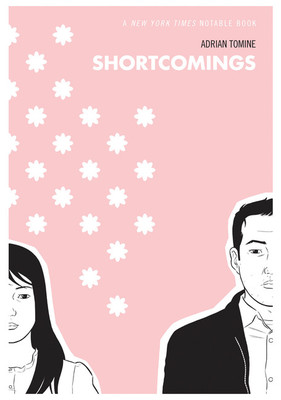 Shortcomings
Adrian Tomine
The 2007New York Times Book Review Notable Book now in paperbackLauded for its provocative and insightful portrayal of interpersonal relationships, Adrian Tomine's politically chargedShortcomings...
More Info
Shortcomings is the perfect graphic novel to read this summer. It's a short and subtle read and its movie adaptation comes out in August!
In Limbo: A Graphic Memoir
Deb JJ Lee
A debut YA graphic memoir about a Korean-American girl's coming-of-age story—and a coming home story—set between a New Jersey suburb and Seoul, South Korea.Ever...
More Info
Originally attracted to this graphic novel for its beautiful cover, I was quickly pulled into it for its emotional storyline. A memoir about growing up as a Korean immigrant in New Jersey, Lee explores mental health, family relationships, friendships, and many other important topics that come with growing up.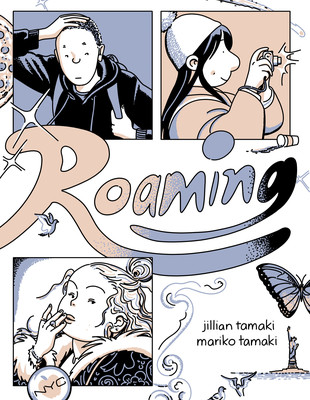 Roaming
Jillian Tamaki, Mariko Tamaki, Jillian Tamaki, Mariko Tamaki
Spring Break, 2009: Five days, three friends, and one big city.Roaming marks a triumphant return to the graphic novel and a deft foray into...
More Info
The highly anticipated return of the cousin duo that gave us This One Summer and Skim, two of my favorite graphic novels, Roaming is a graphic novel about two high school best friends who meet up to spend their first college spring break together in New York City. Of course, sightseeing, adventures, drama, fights and more occur.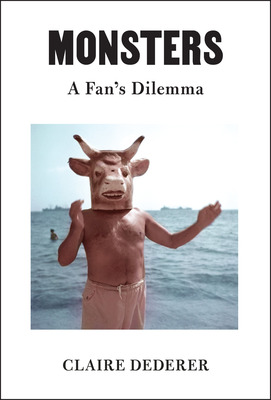 Monsters
Claire Dederer
NATIONAL BESTSELLER • A NEW YORK TIMES MOST ANTICIPATED BOOK • A timely, passionate, provocative, blisteringly smart interrogation of how we make and experience...
More Info
Monsters tries to tackle one of the most important questions "What Do We Do with the Art of Monstrous Men?" Dederer tackles the works of many famous monstrous men and leaves you thinking about your relationship with their work. An interesting and thought provoking read.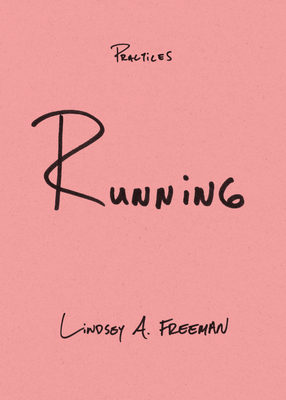 Running
Lindsey A. Freeman
In Running, former NCAA Division I track athlete Lindsey A. Freeman presents the feminist and queer handbook of running that she always wanted but...
More Info
I love to run. Nothing compares to the feeling once you hit that runner's high on a long run. For a long time, however, I struggled to find joy in running. In a running world full of faster boys it can be hard to be confident in my skills, Running is the feminist and queer handbook to running that I wish I had been able to read earlier.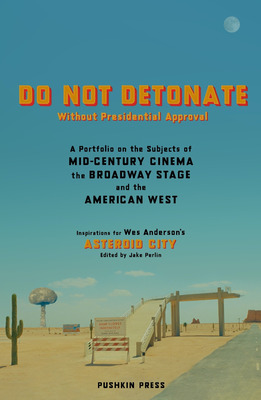 DO NOT DETONATE Without Presidential Approval
Inspirations for Wes Anderson's Asteroid City: a collection of new and classic writing on mid-century cinema and the American West** Includes an exclusive interview...
More Info
Wes Anderson is by far my most watched director. I have seen all his films and I remember watching The Royal Tenenbaums as a kid when I was far too young to even understand it. Of course, I was super excited for his new movie Asteroid City. This collection of essays shares Anderson's inspirations for the film and is a super interesting read.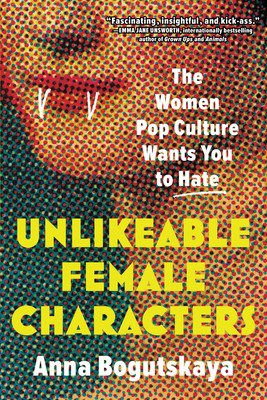 Unlikeable Female Characters
Anna Bogutskaya
"A fresh feminist appraisal of the pop culture canon." —Publishers WeeklyHow bitches, trainwrecks, shrews, and crazy women have taken over pop culture and liberated...
More Info
I have been known to defend any female character to my friends despite how unlikeable she might be. I just can't help it. So as soon as I saw the title of this book, I had to read it. Unlikeable Female Characters examines the history of female characters in media and how these "unlikeable" characters help us celebrate every aspect of being a woman.