Bravetart Brownies
October 28, 2020
I was thrilled when Drawn and Quarterly told me that we would be doing a dessert book for our D&Q Cookbook Club. I strongly believe in the power of baking to make everything better and during this second wave, I need this to bring me to my happy place. I'd been hearing interviews with the author, Stella Parks, everywhere (my favourite being on Samin Nosrat's podcast called Home Cooking- episode 2). She knows her stuff and her book is filled with the most interesting facts about traditional American-style desserts. She finds a way to elevate the recipes with a few extra steps, ingredients and techniques that I'm sure to keep in my back pocket for future recipes.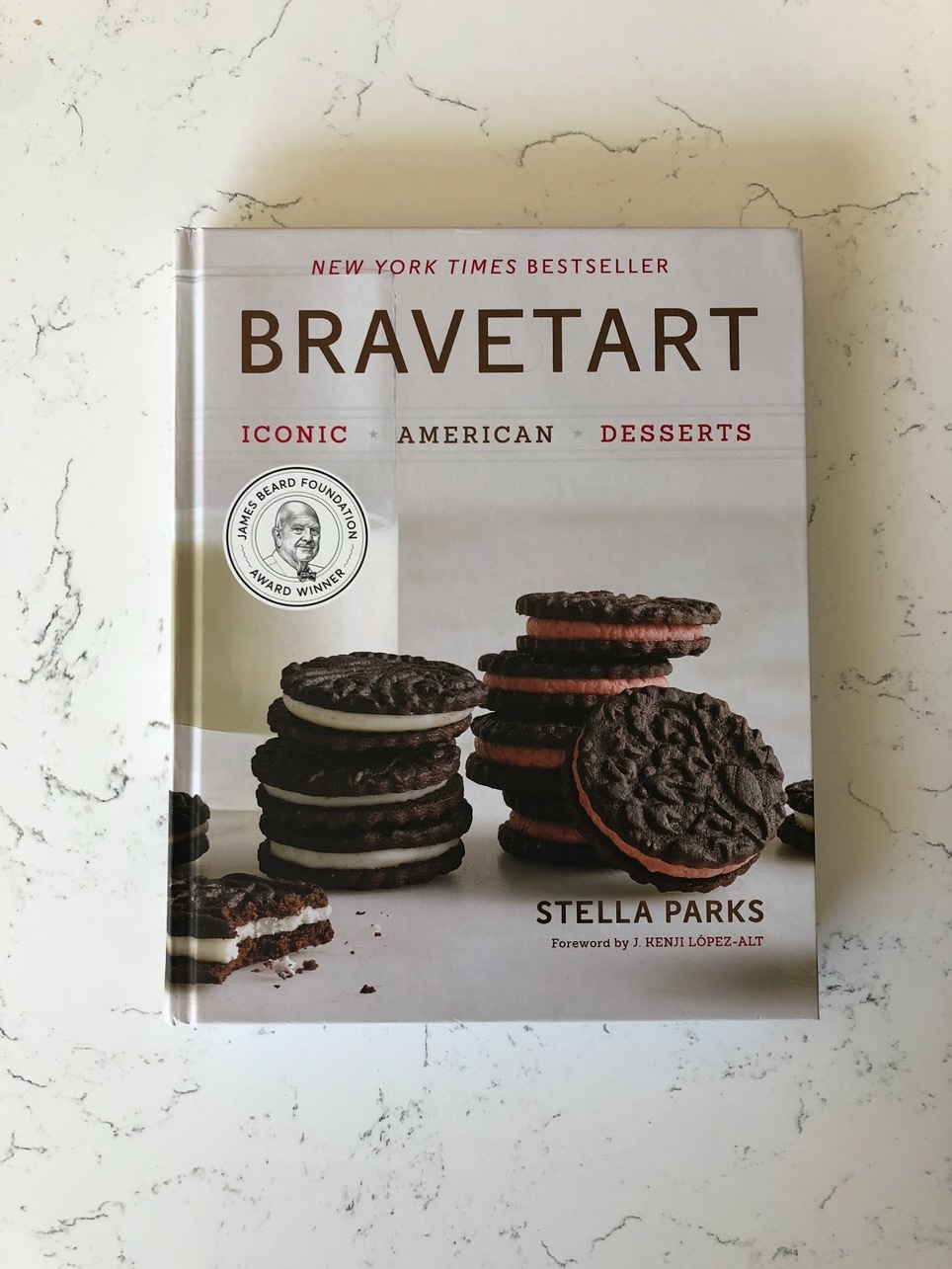 Since I'm a chocolatiere, I've been testing brownie recipes for the shop I work at for several months now. I needed to try Bravetart's Glossy Fudge Brownies. The first thing I did was read the history of the now so famous brownie. The writing is captivating and well researched. Interesting to know that the first use of the term "brownies" got its roots in the fashionably bland "brown parties" of the 1880s where everything served was... brown! After this pandemic, I'd go to pretty much any party but this sounds like a strange way to get guests excited. At least something good came out of it.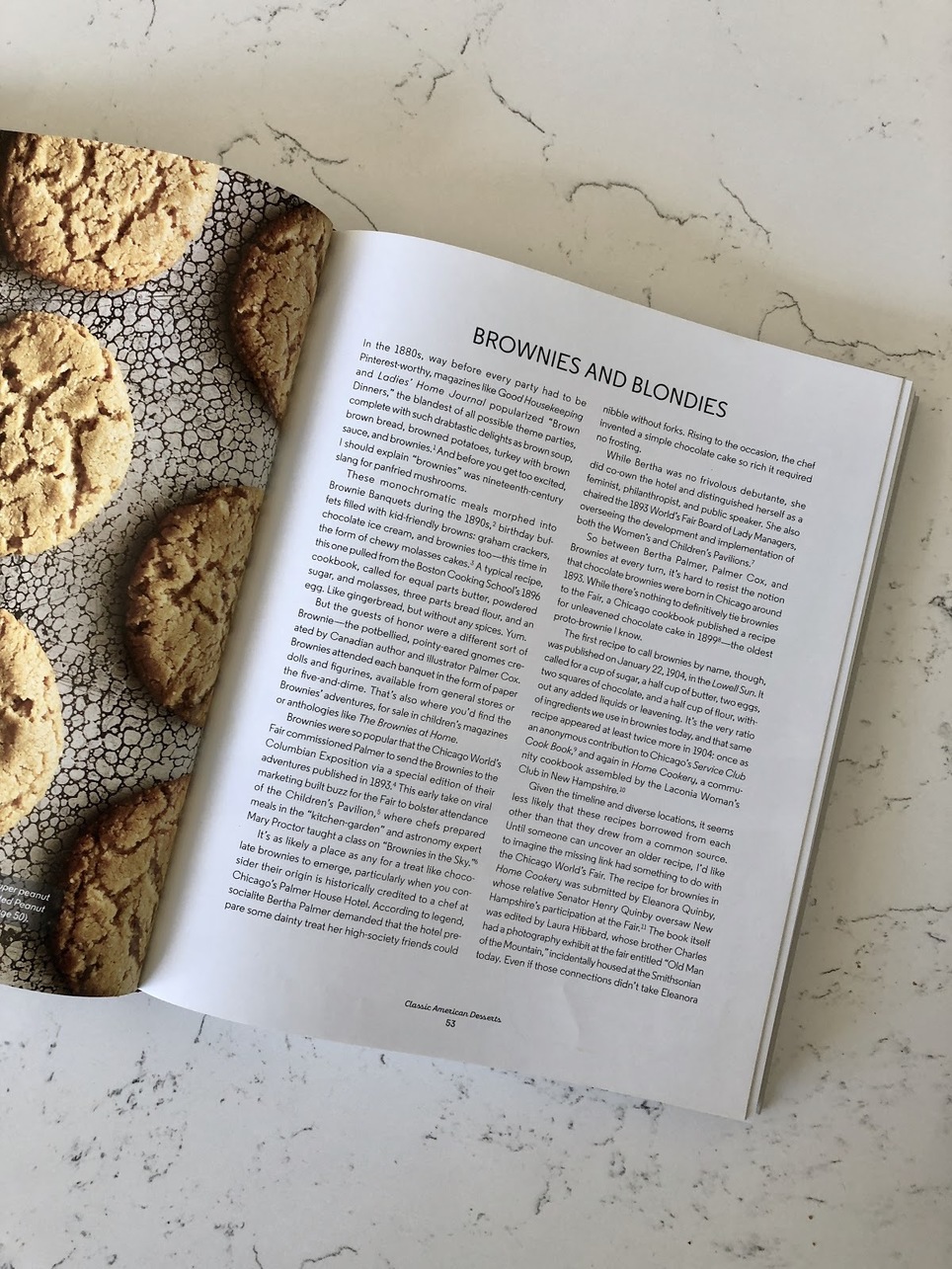 The day I made the recipe, it competed against my latest version which I served to my colleagues. Although slightly sweeter than my initial recipe, the texture was so silky and fudgy. . The team enjoyed the layers of flavour and the caramel undertones that came from the brown sugar, brown butter and I believe the instant coffee. A week later, as I searched the store for a snack, I found a leftover brownie and was surprised to find that it was still still very moist (obviously part of my thorough testing)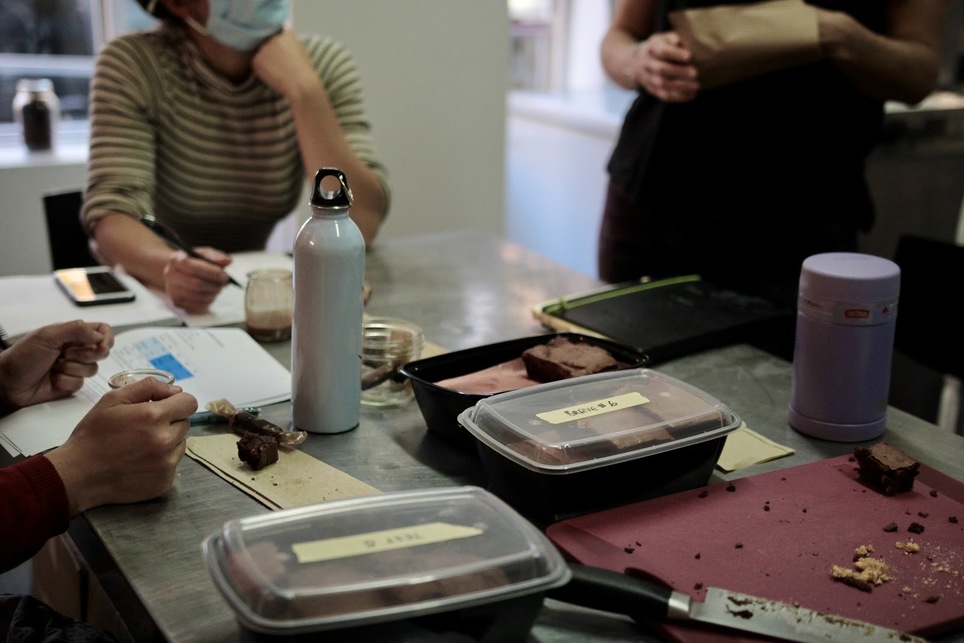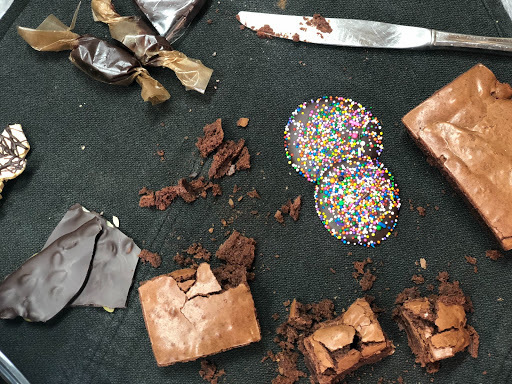 Wondering when to take them out of the oven? My favourite trick is that she gives you the precise temperature reading for the center of the brownie so that you know when it's perfectly cooked.. It just makes so much sense to add that detail in a recipe.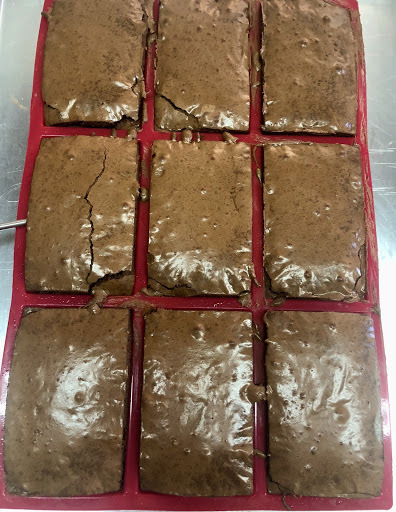 If you don't feel like getting your kitchen dirty, you can just get cozy in bed with some tea and a box of Oreos and read through this book for pleasure. It's a great light read. I wouldn't hesitate to gift it to both a starting baker as much as an experienced one. The ingredients are mostly regular pantry staples and there's nothing complicated or intimidating about it.
I'm excited to hear what others thought about the book at our Zoom meeting on Sunday December 6th, 6pm. Join the D&Q Cookbook Club for virtual eats and a sugar fueled discussion about Bravetart.

-Isabella Geddes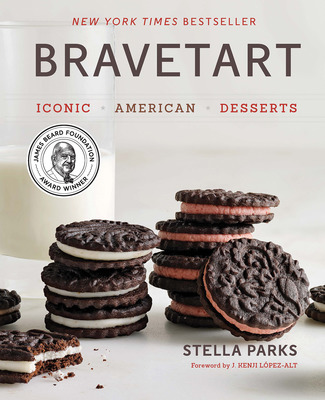 BraveTart
Stella Parks
From One-Bowl Devil's Food Layer Cake to a flawless Cherry Pie that's crisp even on the very bottom, BraveTart is a celebration of classic...
More Info