D+Q Donation to the Center for Gender Advocacy
November 1, 2021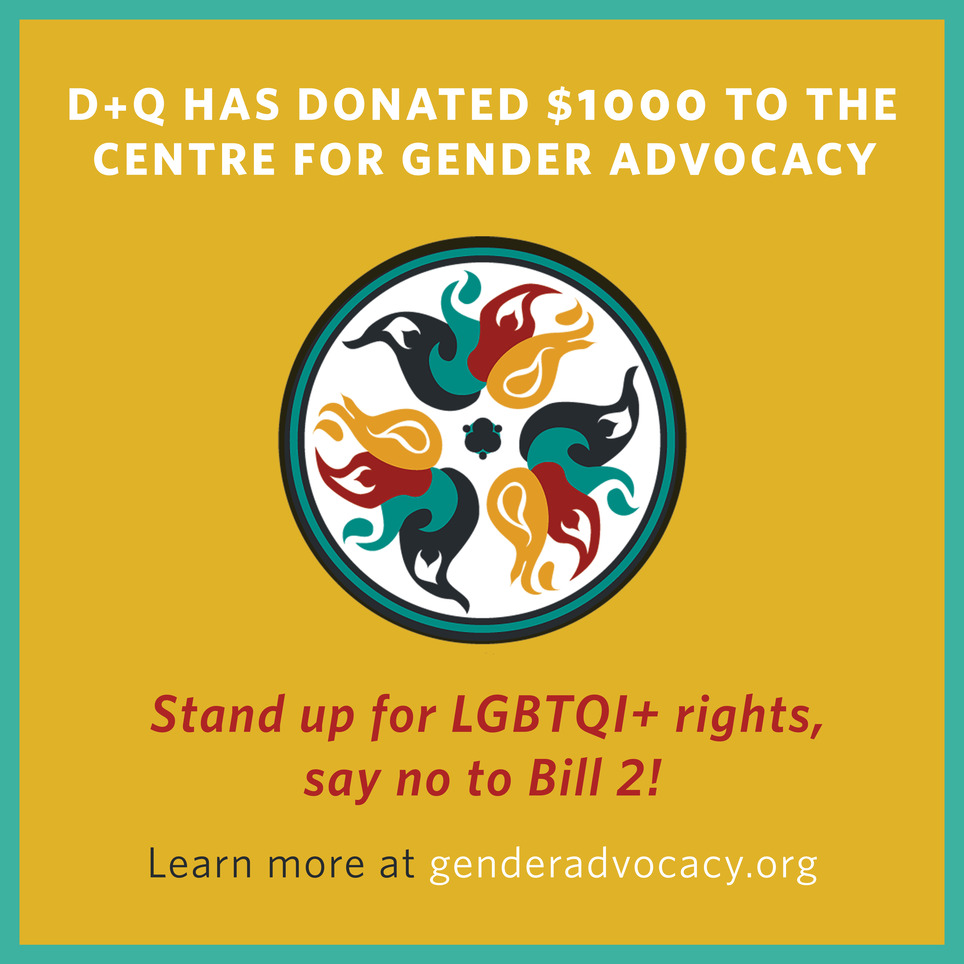 This month, D+Q has donated $1000 to the Centre for Gender Advocacy, an organization that promotes gender equality and empowerment particularly as it relates to marginalized communities. This donation was made in the wake of the provincial government's proposed changes to Bill 2. These changes would amend the civil code and family law so that, among other things, people can only change the sex listed on their ID card if they have undergone gender-affirming surgery.
Celeste Trianon, a trans rights spokesperson at the Centre for Gender Advocacy, has called this "The most directly transphobic bill ever proposed in Quebec, and also in Canada."
The Conseil québécois LGBT has created a form on their website that you can use to contact provincial officials and tell them you disagree with Bill 2.

There is also a petition to the National Assembly of Quebec that you can sign here to voice your opposition to these changes to birth certificates in Quebec. The deadline to sign the petition is November 18th. For your signature to be counted, you must not only complete the form but click the confirmation link that will come to your email.
Stand up for LGBTQI+ rights and say no to Bill 2.