D+Q Picks of the Week: Bernadine Evaristo's Booker winner, the Death of the Master, new André Aciman, and more!
October 24, 2019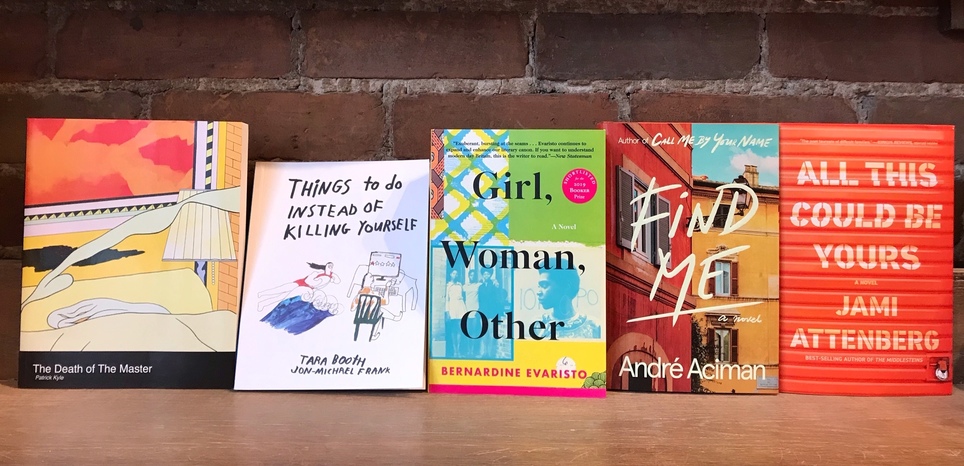 The Death of the Master by Patrick Kyle
The latest offbeat, surreally abstract comic from Patrick Kyle is one of the last from our Toronto colleagues at Koyama Press, which is sadly closing up shop soon. The Death of the Master is a typically wild venture into the Kyle-o-verse, in which a gang of ninja-turtle-like factory workers worship a cryptic master, whose death (Or has he really died? Can he ever die?) wreaks havoc in their strange world. Hijinks ensue!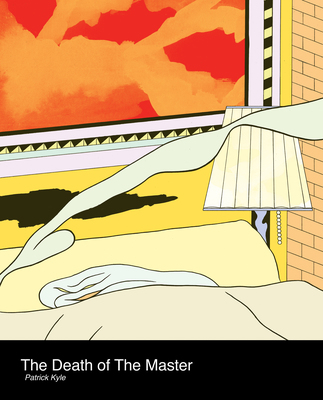 Death of the Master
Patrick Kyle
After the sudden death of a beloved patriarch who promised eternal life to his followers, a topsy-turvy society attempts to reconcile the deluded teachings...
More Info
Things to Do Instead of Killing Yourself by Tara Booth and Jon-Michael Frank
This book, co-written by poet, comic artist, and funnyman Jon-Michael Frank and Portland-based comic artist Tara Booth, is a sincere "way for us to work through our own experiences with depression, anxiety, and suicidal ideation," but it's also a weird and witty catalogue of things you could possibly be doing with your life, while you have one. Booth and Frank's absurd and sometimes lewd drawings accompany instructions like "make a bust of yourself, bathe and feed it," and "larp alone." Not killing yourself has never been so much fun!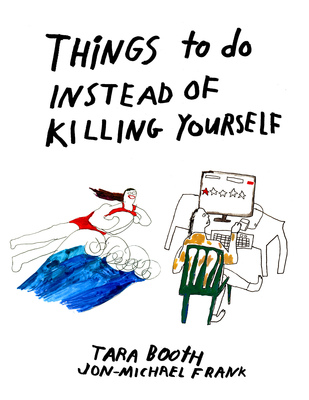 Things To Do Instead Of Killing Yourself
Tara Booth, Jon-Michael Frank
Instead of ending it all, you could paint a face on an egg and crush it, search for something that you'll never find with...
More Info
Girl, Woman, Other by Bernardine Evaristo
Bernardine Evaristo's Booker Prize-winning Girl, Woman, Other is sold out almost everywhere across Canada...but we've got a limited supply! Come get a copy (while you can!) of this vivid portrait of contemporary Britain, a heartbreaking, witty, multi-vocal novel that braids the present day with the legacy of colonialism in Africa and the Caribbean. Reprint coming in early November!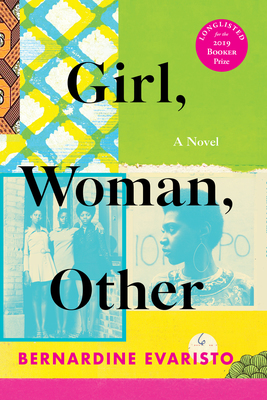 Girl, Woman, Other
Bernardine Evaristo
"Joyfully polyphonic and vibrantly contemporary, this is a gloriously new kind of history, a novel of our times: celebratory, ever-dynamic and utterly irresistible."—Booker Prize...
More Info
Find Me by André Aciman
Call Me By Your Name made André Aciman a household name even before it was made into the Academy Award-winning film starring Timothée Chalamet and Armie Hammer. In this follow-up, Elio's father Samuel has a chance encounter on a train between Florence and Rome that upends his life forever. Later, Elio moves to Paris where he too has a consequential affair. Oliver, a New England professor, married with children, contemplates a return trip across the Atlantic. Another anatomy of love and passion2 from a master of sensibility!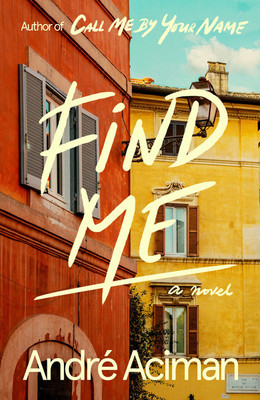 Find Me
Andre Aciman
In this spellbinding exploration of the varieties of love, the author of the worldwide bestsellerCall Me by Your Name revisits its complex and beguiling...
More Info
All This Could be Yours by Jami Attenberg
New Orleans-based Jami Attenberg is the bestselling author of seven books of fiction, including The Middlesteins. Her latest novel, All This Could Be Yours is a dive into fractured family dynamics that also pays tribute to the unseen side of her home city. A timely, touching investigation of what keeps people together in a dark world.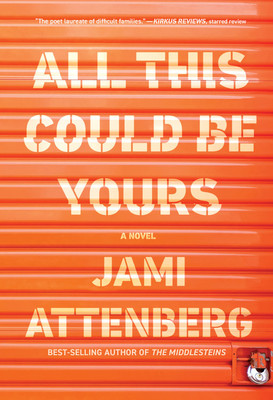 All This Could Be Yours
Jami Attenberg
From critically acclaimed New York Times best-selling author Jami Attenberg comes a novel of family secrets: think the drama ofBig Little Liesset in the...
More Info