D+Q Picks of the Week: Homie, The Beaudelaire Fractal, Constantly and more!
January 21, 2020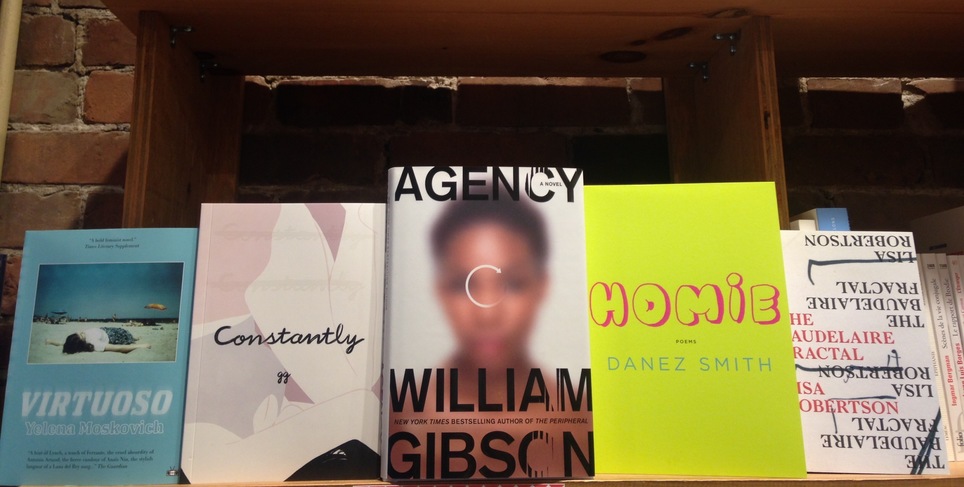 Homie - Danez Smith
Homie is a generous, vulnerable, crucial book. It is Danez Smith's third poetry collection and long awaited follow-up to Don't call us dead, published in 2017. Danez Smith is a black, queer, gender-neutral, HIV-positive writer and performer. Homie centers around the notion of friendship and care. It's a heartfelt ode of gratitude to their community. It can be hard to survive in a world where marginalized people are still prone to many kinds of violence and oppression, and Smith's book wants to explore new possibilities of joy, intimacy and support within these communities.
The Year of the Rabbit - Tian Veasna
Tian Veasna's incredibly moving memoir of Veasna's family's experiences during the horrors of the reign of the Khmer Rouge is officially out now. A desperate struggle sets in for Veasna's family as Cambodia descends into mayhem. We witness the brutality of the Khmer Rouge: with near total surveillance, unimaginable cruelty and murder. A sense of solidarity and care pervade the story of Veasna's family and their friends as they endure starvation and forced labour as they attempt to flee. The book is a profound story for those looking for a deeply personal account of one of the twentieth-century's greatest tragedies.
Agency - William Gibson
Often referred to as the father of the Cyberpunk subgenre, the American-Canadian writer of cult sci-fi books such as Neuromancer, Mona Lisa Overdrive and Pattern Recognition is back with Agency. It's the first release he has put out since The Peripheral in 2014, for which Agency is considered a loose 'prequel and sequel'. With themes such as the app start-up world, AI, augmented reality, time traveling, the thriller also reflects on politics and culture, as it speculates about what would have happened if Hillary Clinton had won the 2016 elections.
The Baudelaire Fractal - Lisa Robertson
The first novel by acclaimed poet Lisa Robertson, The Baudelaire Fractal is a unique blend of memoir, magic realism, history, feminism, poetry and art. A poet wakes up in a hotel room and realizes she wrote Beaudelaire's entire body of work. Intellectually adventurous, playful, meditative, Anne Boyer says that 'as far as (she) is concerned, it's already a classic.'
Virtuoso - Yelena Moskovitch
Yelena Moskovitch seems utterly cool. The Guardian wrote about Virtuoso 'A hint of Lynch, a touch of Ferrante, the cruel absurdity of Antonin Artaud, the fierce candour of Anais Nin, the stylish languor of a Lana Del Rey song…' Born in Ukraine, she emigrated to Wisconsin in 1991 and studied theatre. Set between Prague, Paris and the US, Virtuoso is a mesmerizing novel about love, desire, identity and belonging.
Constantly - GG
GG's drawings are beautifully restrained. Similar to her previous book I'm not there, Constantly's pages are covered with elegantly arranged pastel colours and black lines from which emerge a dream-like narrative that feels both intimate and familiar. Constantly is gorgeous, fragile, incredibly soft to the eye, but the content addresses heavier issues: anxiety, depression, the claustrophobia of inhabiting one's body and the constant nagging of the mind.