Summer Reads 2023 - Jules
June 22, 2023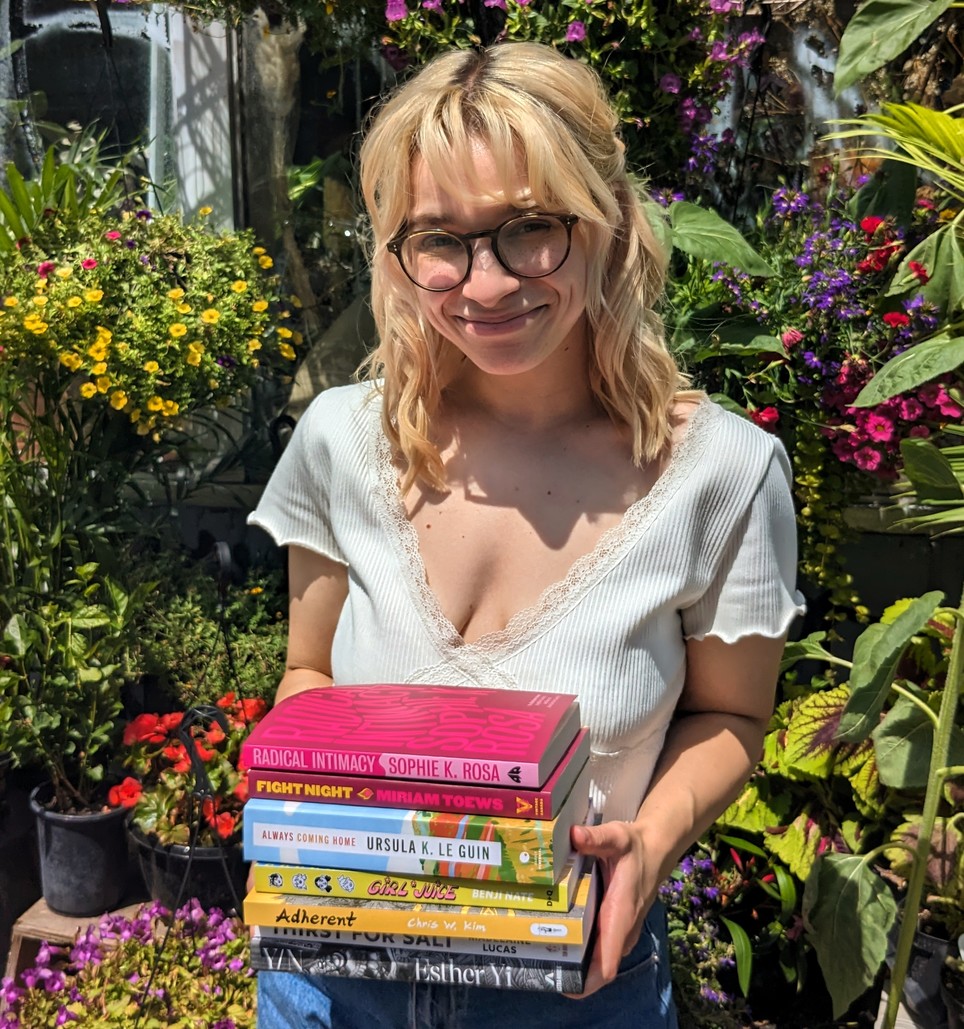 Let's cut to the chase; it's hot out, and you want a book. On this we can agree. For my part, I look for all the good summer flavors–books bright, spicy, and refreshing–so here's a rec list I hope hits all the right notes for you: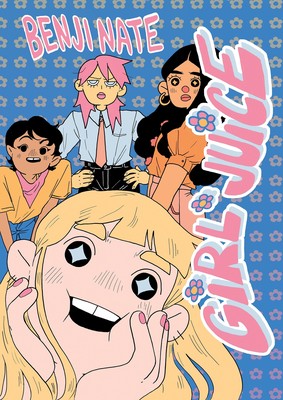 Girl Juice
Benji Nate
A hilarious slice of twentysomething life in the twenty-first centuryWelcome to the Girl Juice House, home of only the hottest gang in town. Benji...
More Info
The most fun a girl can have reading comics. GIRL JUICE is an all-round delight: as cute as it is funny, and as all-too-real as it is extreme. It is peak "send a panel to your friend with the caption 'this is u'," and as a result, "I'm the Lord's hottest lil slut" is now an essential part of my vocabulary. Get your little drinkies ready, because it's gonna be a Hot Girl Juice Summer.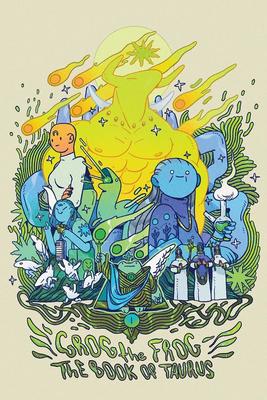 Grog The Frog
Alba BG, David Orellana
Every summer, Grog the Frog forgets to celebrate the most important magic ritual of the year: the Perseids harvest. But this year will be...
More Info
A meteor shower, a magical quest, a mistaken identity… And in the middle of it all? One grumpy wizard frog. Alba BG and David Orellana's work is bursting with charm and personality–a guaranteed fun time when this comic drops in July.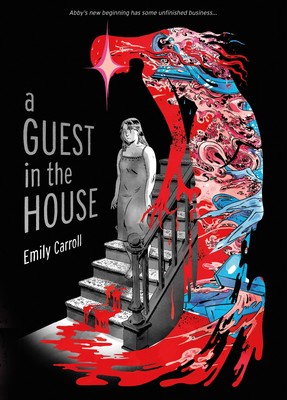 A Guest in the House
Emily Carroll
In Emily Carroll's haunting adult graphic novel horror story A Guest in the House, a young woman marries a kind dentist only to realize...
More Info
Master of graphic horror Emily Carroll lands with this Daphne du Maurier-esque comic in August. After marrying a widowed dentist, Abby starts to fear that the death of her husband's first wife is not all it seems… Obsession, fascination, and desperation meld on the page in stark contrast and surreal color.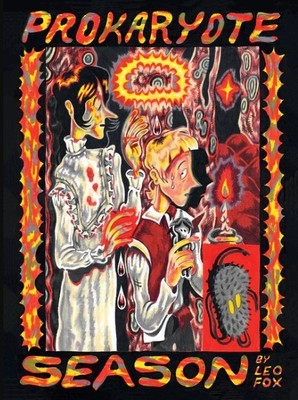 Prokaryote Season
Fox, Leo
A QUEER FABLE ABOUT THE DANGERS OF OBSESSION"A single-celled organism doesn't toil. It doesn't stare at the ceiling and cry. It doesn't have ill-fitting...
More Info
PROKARYOTE SEASON is a sickly sweet fable of adoration and ennui. When the strange Starman grants Laurelie's wish to requite their unrequited love, it's with all the cosmic caveats of a book dropping lines like: "Do you think single-celled organisms in the primordial soup could like. Kiss and shit." Fox's work is hypnotic and expressive; a droopy delight to the senses that I can't wait to get my hands on.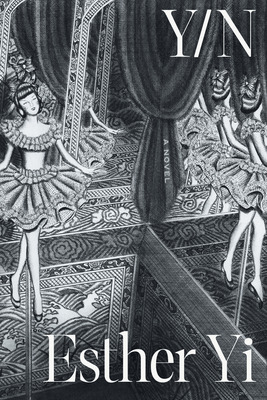 Y/N
Esther Yi
"Wondrous and weird . . . Y/N resists the junkiness of the internet . . . against which a well-formed novel like this counteracts,...
More Info
With Y/N (an online shorthand for your/name), Esther Yi takes the fandom concept of self-insert fiction to curious and delirious ends. Suddenly enamored with a K-Pop dancer named Moon, the protagonist scours Berlin, then Seoul, as she falls deeper into an uncanny, disconnected world. Strange and so deliciously written, with prose that both satisfies and unsettles.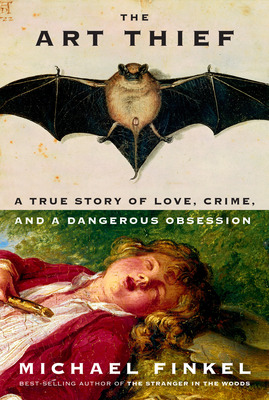 The Art Thief
Michael Finkel
One of the most remarkable true-crime narratives of the twenty-first century: the story of the world's most prolific art thief, Stéphane Breitwieser. In this...
More Info
Forget Love Is Blind or The Ultimatum–my over-the-top drama for the season will be THE ART THIEF, the true story of the world's most prolific cat burglar. With his girlfriend on lookout, Stéphane Breitwieser spent ten years stealing from museums and cathedrals across Europe, until his obsession and hubris brought it all crashing down. Michael Finkel paints the portrait of a disciplined yet compulsive hoarder with journalistic compassion: unglamorized, and unglazed.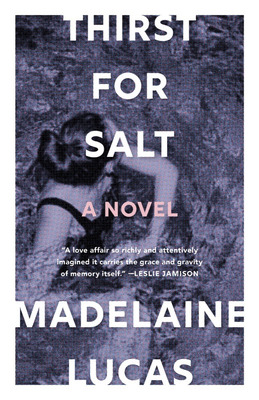 Thirst for Salt
Madelaine Lucas
A Bustle, LitHub, Debutiful, and NYLON Most Anticipated Book of 2023 A Goodreads Buzziest Book of the New Year "A love affair so richly...
More Info
Lucas' debut promises to be the literary beach read you've been looking for. A complex story about desire and longing, THIRST FOR SALT follows an unnamed protagonist's love affair with a man twenty years her senior, through the push-pull waves of a coastal Australian town. Rich, subtle and sensual–everything you need when it's just too hot to move.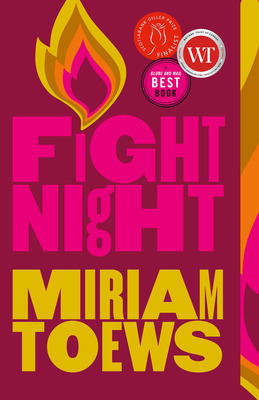 Fight Night
Miriam Toews
NATIONAL BESTSELLER SHORTLISTED FOR THE 2021 SCOTIABANK GILLER PRIZE FINALIST FOR THE 2021 ATWOOD GIBSON WRITERS' TRUST FICTION PRIZENamed a Best Book of the...
More Info
Living alongside her very pregnant mother and her ailing and exuberant grandmother, nine-year-old Swivchen is the riotous narrator of FIGHT NIGHT, with an unforgettable voice. FIGHT NIGHT is both funny and torturous, as the three generations of women toil and learn with humor and hope. Toews writes with brilliant, heartfelt insight into the human condition: the nature of tragedy, the need for love, and the imperative to find, make, and experience joy.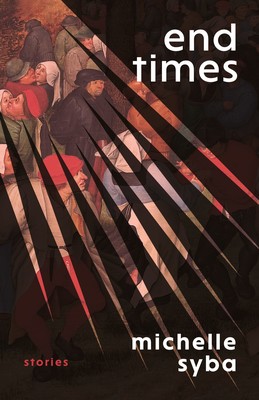 End Times
Michelle Syba
End Times is an astounding debut collection of stories about evangelical culture, ideological polarization, and the messiness and mysteries of humanity.A Vancouver mother convinces...
More Info
This debut collection Montreal-based writer Michelle Syba weaves through the messiness of evangelical culture, faith, and human nature with gentle grace. For the "devout and dissenting," the burned out, lonely, and longing–for anyone who's ever sought out something more–it's a gracious account of love and meaning in a difficult time.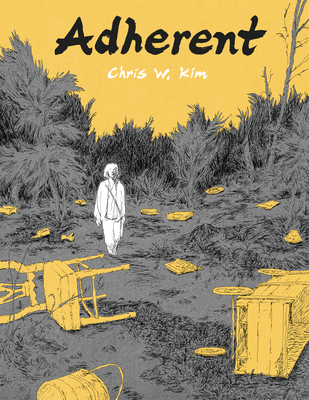 Adherent
Chris W. Kim
A poignant fable about a young woman who is captivated by a set of recently discovered notebooks and leaves her isolated community to search...
More Info
As we trace Em's journey out of her isolated village to find the author of a curious notebook, THE ADHERENT calls us to linger: on the value of places, and things, and the importance of connection… especially when things fall apart. A soft and contemplative read, great for fans of Zuo Ma's NIGHT BUS (I am a huge fan of Zuo Ma's NIGHT BUS).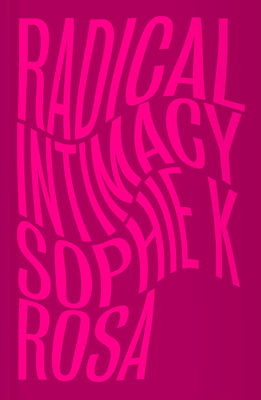 Radical Intimacy
Sophie K Rosa
'A clarion voice from a new generation of British feminists ... I was gripped' - Sophie Lewis, author of Abolish the Family Capitalist ideology...
More Info
If your beach read could use more radicalism, look no further. Rosa posits intimacy as a site of liberation against oppressive socio-political hierarchies which view relationships as capital. RADICAL INTIMACY's feminist, decolonial and queer philosophy takes on myriad topics, from the mental health crisis to institutionalized violence, and aims to help us reframe our conception of desire, wellness, family, aging, and even death. A compassionate text suitable for feminists new and old.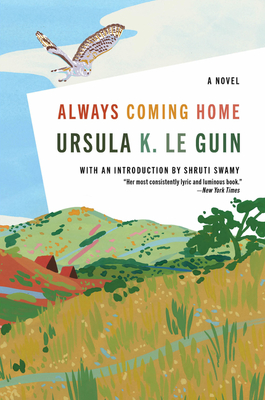 Always Coming Home
Ursula K. Le Guin
"One of [Le Guin's] most radical novels. . . . Always Coming Home is a study in what a complete and utter rejection of capitalism and...
More Info
In classic Le Guin fashion, the post-apocalyptic people of Kesh have rejected gender and governance to better embrace a unified, collaborative community. ALWAYS COMING HOME is an ethnography of their lives, told through a series of "translations" which focus on different community members, and complete with fables, poetry, artwork, songs, recipes, and more. Called one of Le Guin's most expansive and detailed literary projects, this collection brings to life a lyric and luminous world, overflowing with wisdom and passion.