Donation to Afrique au Feminin and Black Artists' Network in Dialogue
February 9, 2022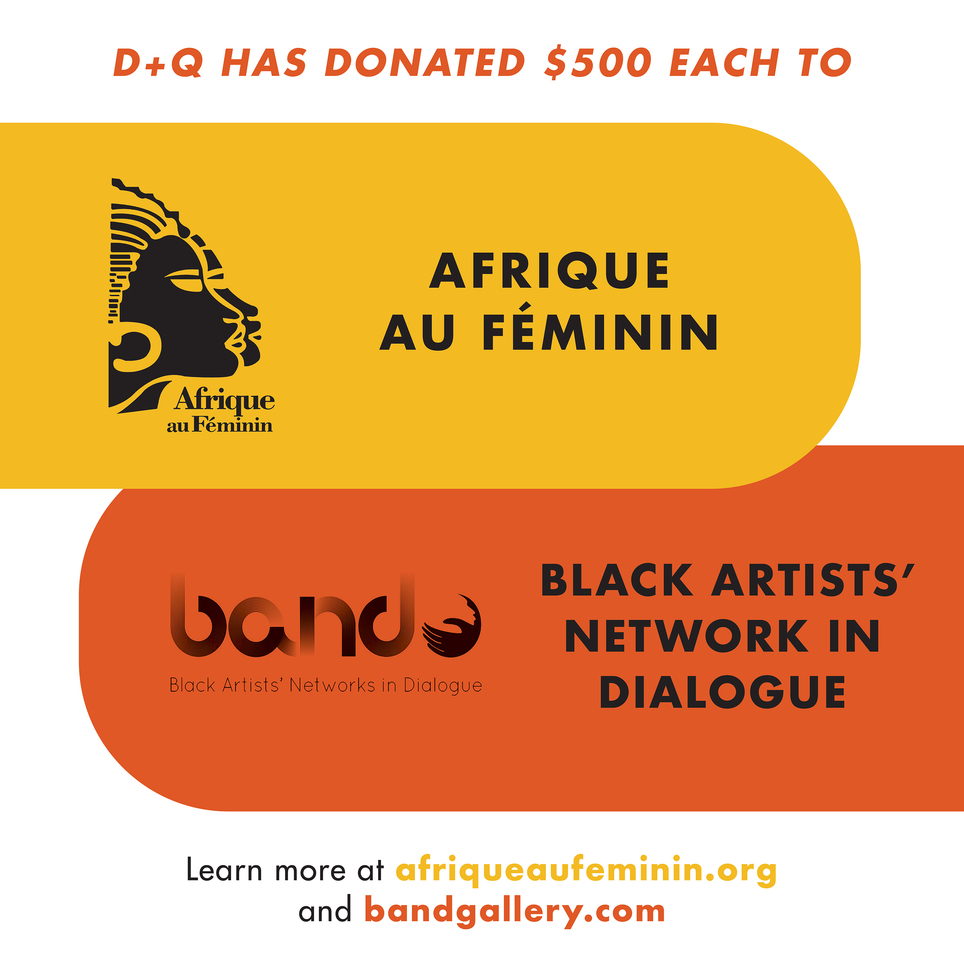 This Black History Month, D+Q has donated $500 to the Toronto-based Black Artists' Networks In Dialogue Gallery and Cultural Centre and $500 to local non-profit Afrique au Féminin.
Black Artists' Networks in Dialogue (BAND) is a charitable organization as well as gallery and cultural centre that is dedicated to supporting, documenting and showcasing the artistic and cultural contributions of Black artists and cultural workers in Canada and internationally. Among BAND's activities are Emerging Artist Exhibitions, a Performing Arts Series for emerging and established artists, and a Canadian Culture presentation and speaking series that fosters dialogue among Black artists, cultural workers, and the larger society.

Afrique au Féminin (AAF) is a non-profit organization, founded in 1986 by a group of professional women of African origin who were concerned with the difficulties of social and economic integration of women in their communities in their host society. Based in Parc Extension, AAF offers active listening and intervention services, childcare, francization and integration services, a food bank, and much more.
Some local Black nonprofits D+Q has donated to in the past include Hoodstock, Maison D'Haiti, Les Fourchettes De L'Espoir, and Black Theatre Workshop. We hope you'll seek out and support a non-profit near you.