Gail Scott Reads from Permanent Revolution!
July 9, 2021
Permanent Revolution is a collection of new essays from the iconic Quebec feminist writer Gail Scott. The book has blurbs from several fellow store favs Bhanu Kapil, Kate Zambrino and Anne Boyer who calls the book "a vital set of metations on difficulty and feminist art."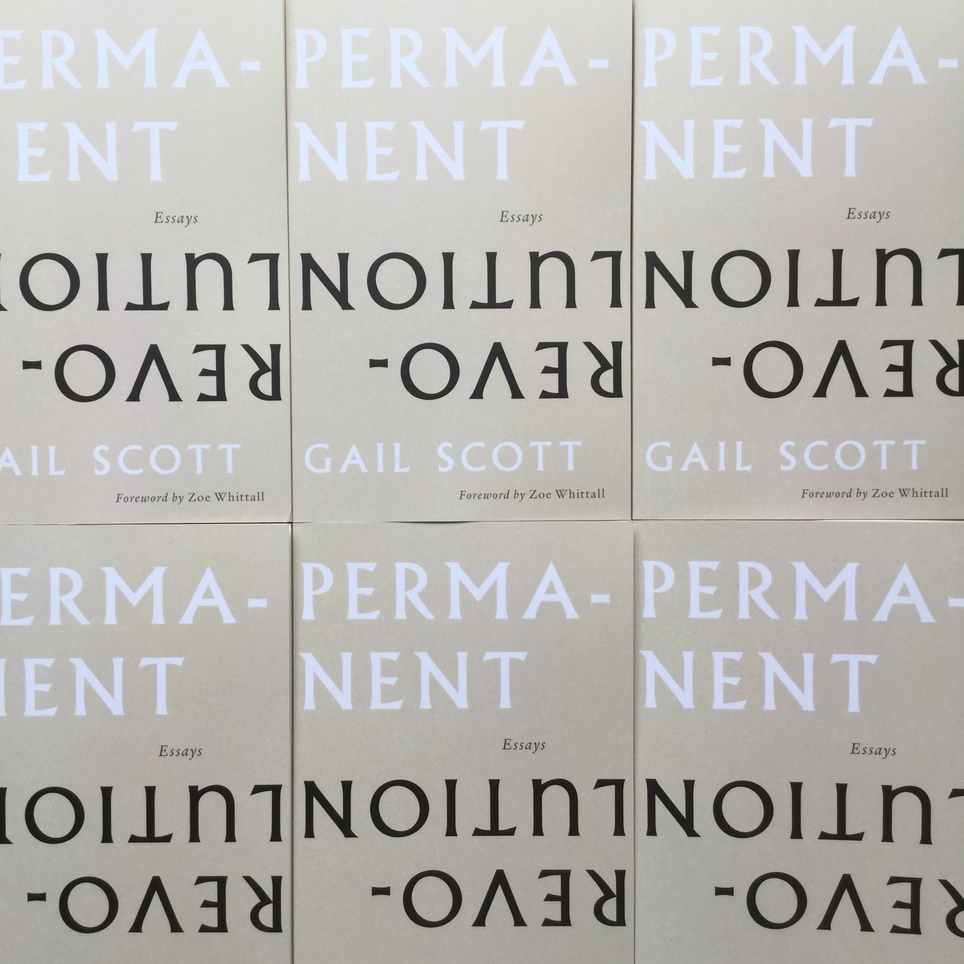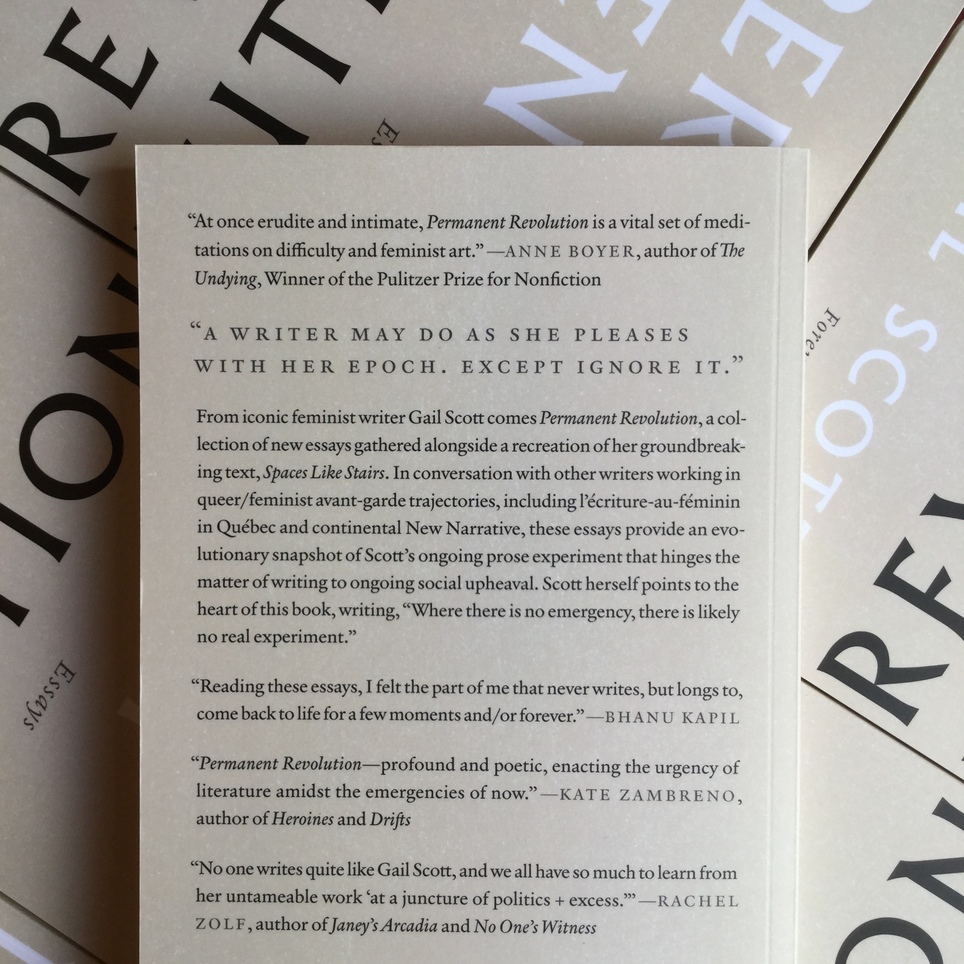 Gail Scott very generously made a video for specifically for Librairie D+Q. Gail starts the video off by talking about the Mile End (& a certain bookstore therein!) before talking about ideas of the book and the need to constantly fight for progress and revolution.

"I had in mind the whole time the idea that movements towards progress have a topsy-turvy timeline and after the thrust of energy, very often there is a backlash, and if we give up at that point, and i've seen it happen with respect to feminism, with respect to intrigenous issues, over and over and over again, you just end up with neo-liberal platitudes that don't change institutions fundamentally... "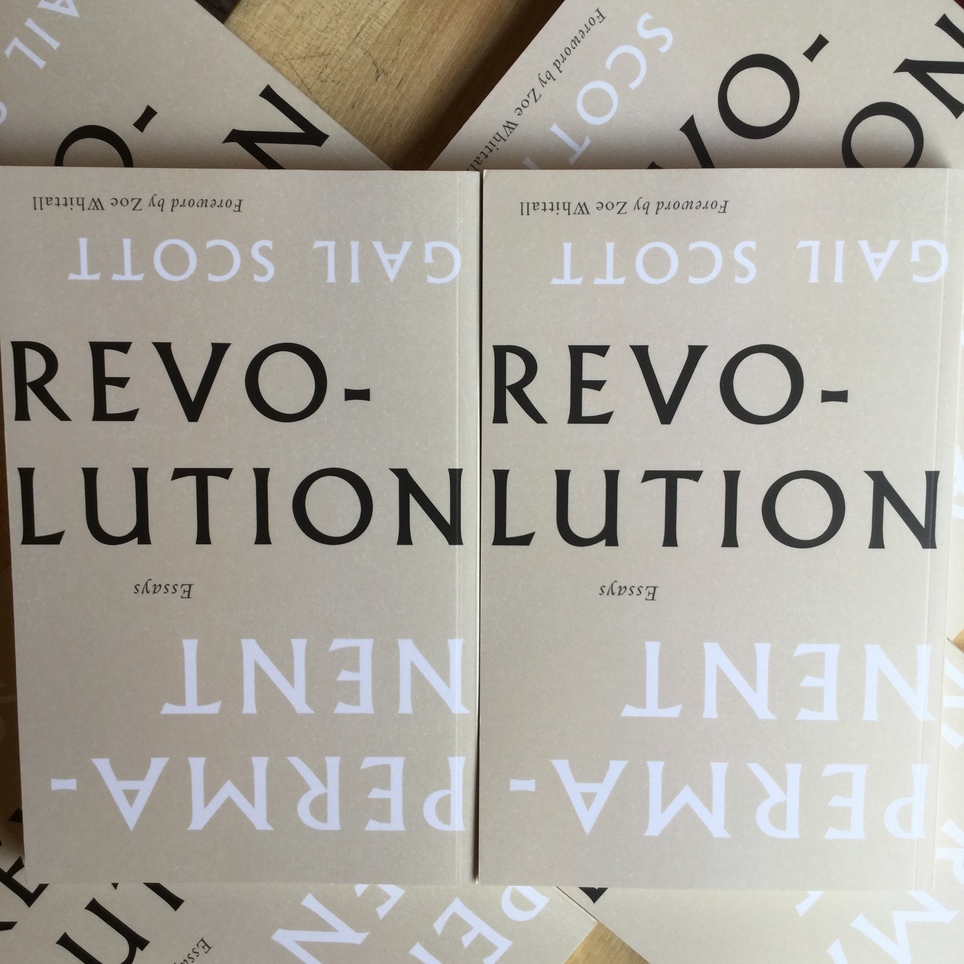 Gail proceeds to read an excerpt. Click through to watch the video in it's entirety!
We've got copies of Permanent Revolution. We offer shipping Canada-wide, bike deliveries, pickups and browsing in store.