Graphic Novel Horoscope: Winter 2019, or, Get Up and Get Going
December 20, 2019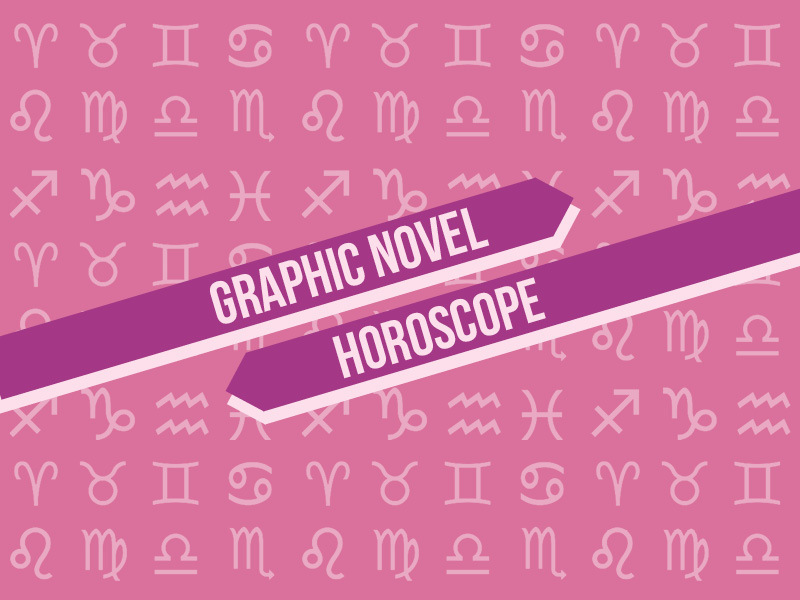 Happy holidays!
'Tis the season for fun, but don't forget to make some big moves too. Jupiter in Capricorn until late 2020 means buckling down and not giving in to an excess in hedonism. That doesn't mean you can't enjoy the holidays, but this will be a time of long-term planning, structure, and growth. Take calculated risks and Get Shit Done.
Jupiter and Pluto have also aligned in Capricorn this month, combining the constructive and the esoteric and making plans and dreams all the more tangible.
Take advantage of the December 26 solar eclipse for a bold new change, you may need that energy to get you through a sluggish January 10 lunar eclipse. All will be well by the time February's supermoon rolls around (on the 9th).
Let's get to the graphic novels that will inspire, caution, and illustrate this new season!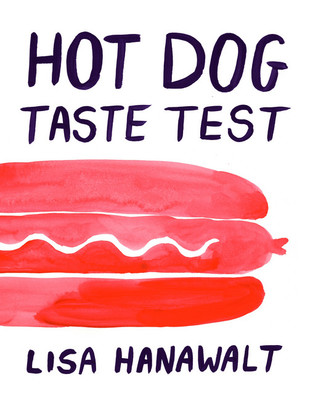 Hot Dog Taste Test
Lisa Hanawalt
The new book from the James Beard Award-winning cartoonist and designer/producer of Netflix?s Bojack Horseman Lisa Hanawalt's debut graphic novel, My Dirty Dumb Eye...
More Info
ARIES
Be graceful this season, and rise above the muck. You're better than spats and pettiness, so turn instead to what's really important: your passions, your goals, your loves. Look to Hot Dog Taste Test, which combines all the fiction, memoir, art, and nonsense from Lisa Hanawalt's brilliant brain, never weighed down by that which isn't inspiring.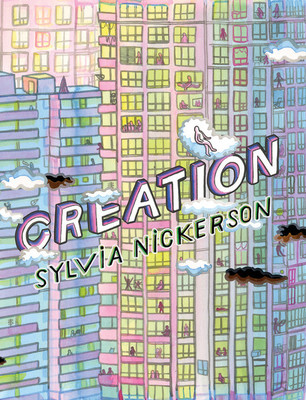 Creation
Sylvia Nickerson
New life and opportunities arise from the wreckage of a North American city urban renewal at what cost? A new mother takes us on...
More Info
TAURUS
Resist the urge to hibernate the winter away. This is a time for widening your social circle and making moves in your professional life. It might surprise you how often those two can be combined. Use the Sylvia Nickerson's memoir Creation as a cautionary tale, as she navigates single parenthood, isolation, and gentrification in Hamilton.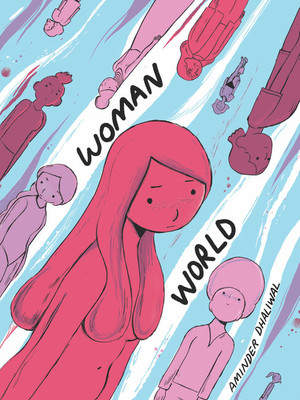 Woman World
Aminder Dhaliwal
The hilarious and wildly popular instagram comic about a world with no men With her startling humor, it's no surprise that Aminder Dhaliwal's web...
More Info
GEMINI
Your big ambitions are commendable, but don't forget to live in the small moments. You need to enjoy yourself along the way if you're going to stay the course. Like the post-apocalyptic inhabitants of Aminder Dhaliwal's Woman World, there's joy and laughter to be found even when the world has changed incontrovertibly.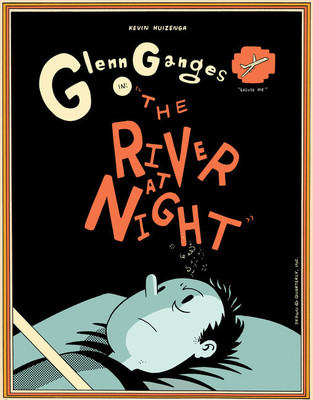 The River at Night
Kevin Huizenga
A man has trouble falling asleep and reflects on his life, marriage, and time itself In The River at Night, Kevin Huizenga delves deep...
More Info
CANCER
Whatever's holding you down is about to be resolved, so move on and look forward. You're free to stop spinning your wheels, unlike Glenn Ganges in Kevin Huizenga's The River at Night. He might be an insomniac overwhelmed by a mind that won't quiet, but you don't have to be. Go forth.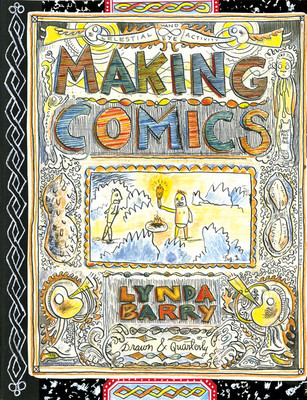 Making Comics
Lynda Barry
The idiosyncratic curriculum from the Professor of Interdisciplinary Creativity will teach you how to draw and write your story Hello students, meet Professor Skeletor....
More Info
LEO
The annoyances in your life don't seem so bad right now. You're able to skim over some of the unpleasantness you've experienced in the past; use this chance to go far. That momentum is powerful, so harness the energy with Lynda Barry's new Making Comics, a series of exercises to unlock creativity and youthful artistic confidence.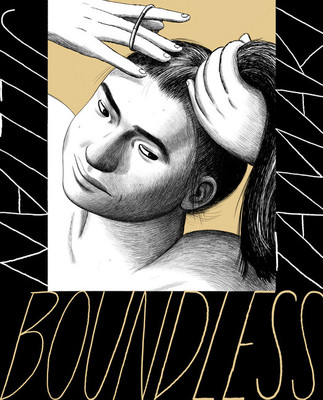 Boundless
Jillian Tamaki
The cartoonist of This One Summer and SuperMutant Magic Academy explores the virtual and IRL world of contemporary women via a lens both surreal...
More Info
VIRGO
It's a bit of a cliché to time big changes for January, but you've got all the pieces in place. Make it happen, and it'll feel so satisfying. You're able to appreciate the beauty and breadth of Jillian Tamaki's Boundless at this time, as you stretch in every direction.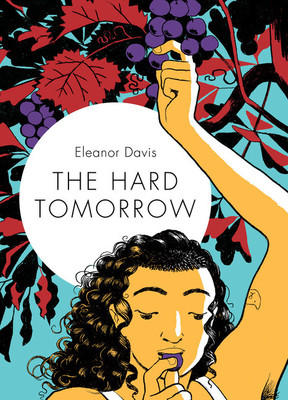 The Hard Tomorrow
Eleanor Davis
The gorgeous and empathetic story of one couple's search for hope and a peaceful future amid environmental destruction and technocratic rule. Hannah is a...
More Info
LIBRA
You're good at balance, and you'll need it this season. There's a lot of work to be done by (or on) yourself, but don't neglect partnerships. They're what keep you strong. The characters of Eleanor Davis's The Hard Tomorrow all need each other as they tackle their activism, construction projects, and reproductive decisions in a chilling near-future world.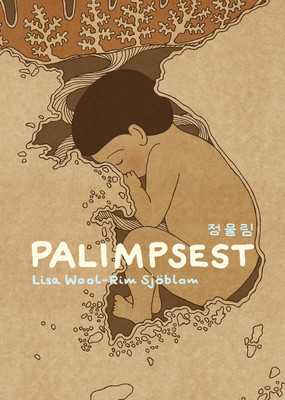 Palimpsest
Lisa Wool-Rim Sjoblom
Who owns the story of an adoption? Thousands of South Korean children were adopted around the world in the 1970s and 1980s. More than...
More Info
SCORPIO
Your singular focus is powerful, and can be used to great effect. Help those around you, be their rock. Emotional stability helps everyone. Take Lisa Wool-Rim Sjoblom as your guide, as she searches for family, belonging, and her own adoption history in Palimpsest.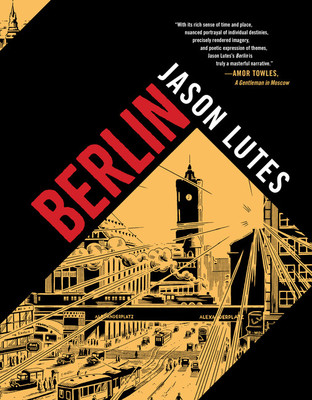 Berlin
Jason Lutes
Twenty years in the making, this sweeping masterpiece charts Berlin through the rise of Nazism During the past two decades, Jason Lutes has quietly...
More Info
SAGITTARIUS

It's so easy to take the easy way out, to do nothing and live only for the moment. The urge is strong, but you have to think long term. Take the sprawling set of characters in Jason Lutes's epic Berlin as their lives in 1930s Germany are fundamentally altered: Failure to think ahead as the world changes around you can have devastating consequences.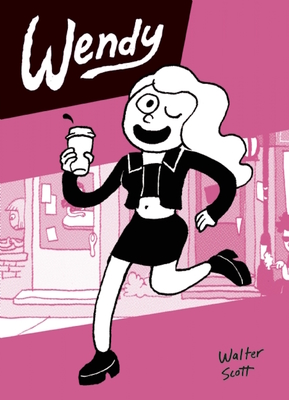 Wendy
Walter Scott
Wendy is trendy, and has dreams of art stardom—but our young urban protagonist is perpetually derailed by the temptations of punk music, drugs, alcohol,...
More Info
CAPRICORN
You'll want to sort out any of the confusion or uncertainty in your life. Now is the time for figuring it out, committing to a decision, and moving on. Don't get stuck in a rut. Walter Scott's titular Wendy, Montreal's own art world party girl, is always at her best (if not most entertaining) when she looks ahead, figures out what she wants, and doesn't let the drama and politics of the art scene get in her way.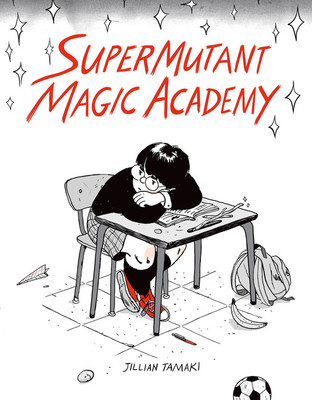 SuperMutant Magic Academy
Jillian Tamaki
Unrequited love, underage drinking, and teen angst rule at a high school for mutants and witchesThe New York Times andNew Yorker illustrator Jillian Tamaki...
More Info
AQUARIUS
All of your dreams, plans, creativity are building up inside you. Release the pressure and let it all out. You have so much to give, you just have to let yourself share it. Like the fantastical children of the SuperMutant Magic Academy, there's potential in everything that you do. Don't worry about bake sales and broomstick sports, soon you'll have graduated and have the world at your feet.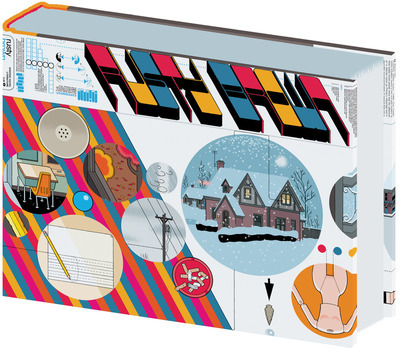 Rusty Brown
Chris Ware
A major graphic novel event more than 16 years in progress: part one of the ongoing bifurcated masterwork from the brilliant and beloved author...
More Info
PISCES
Nostalgia isn't dangerous for you this season. Revisit the past and learn from it. You'll find it can be transformational. The characters in a small 1970s town might be dealing with depression, disconnect, and the pains of growing up and growing older, but there's real care and comfort in their stories. Be as kind to yourself.