"If our object is the world, we're not going to run out of things to say" - Billy-Ray Belcourt @La Sala Rossa
September 24, 2019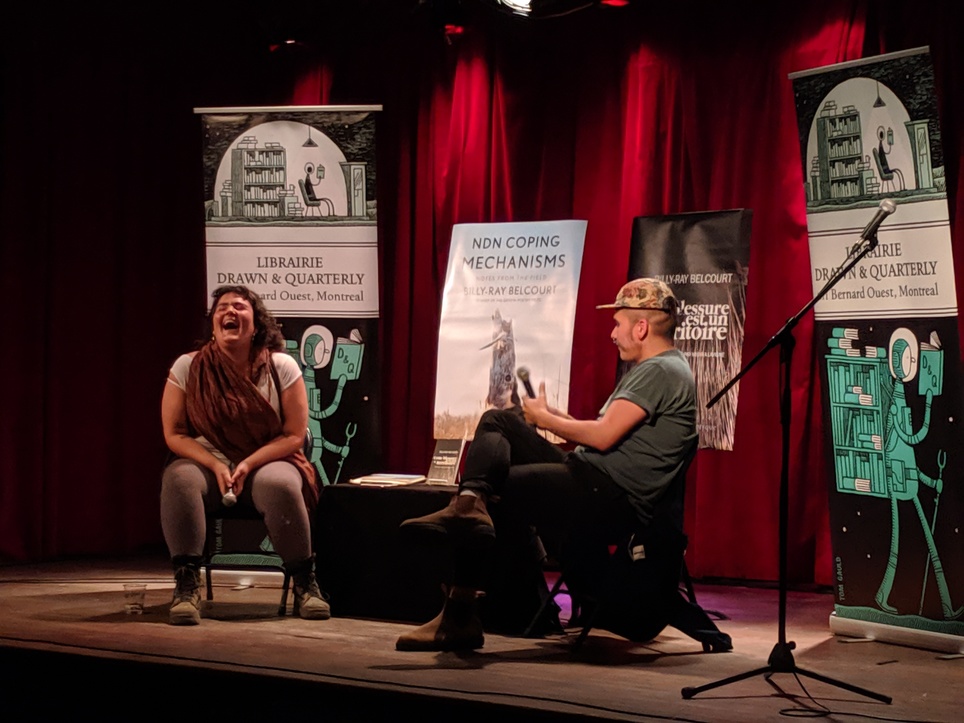 It was an absolute pleasure to host Billy-Ray Belcourt at La Sala Rossa. The youngest ever winner of the Griffin prize, Belcourt was in town to launch a new poetry collection, NDN Coping Mechanisms as well as Cette blessure est un territoire; the French translation of his previous collection - This Wound is a World.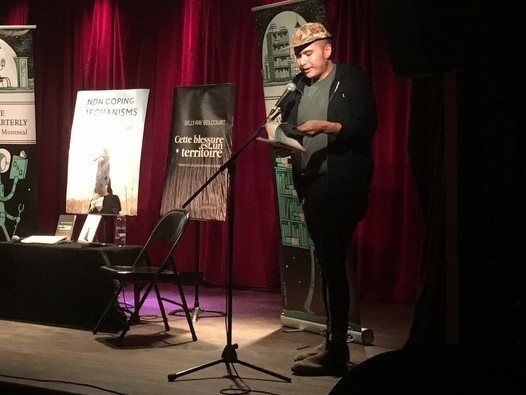 Belcourt was joined by local poet Tara McGowan-Ross, who hosts the Indigenous Literatures Book Club here at Librairie D+Q. Sala Rossa was a beautiful backdrop for the discussion of Billy-Ray's work.
The two had a lively conversation, covering topics such as the writing process, adding poems to your book after the publisher's deadline, how to be prolific, and vulnerability in writing. "It's all a jumble. There's no A to B."
On including yourself and on being vulnerable, he said: "It was second nature, to begin from experience."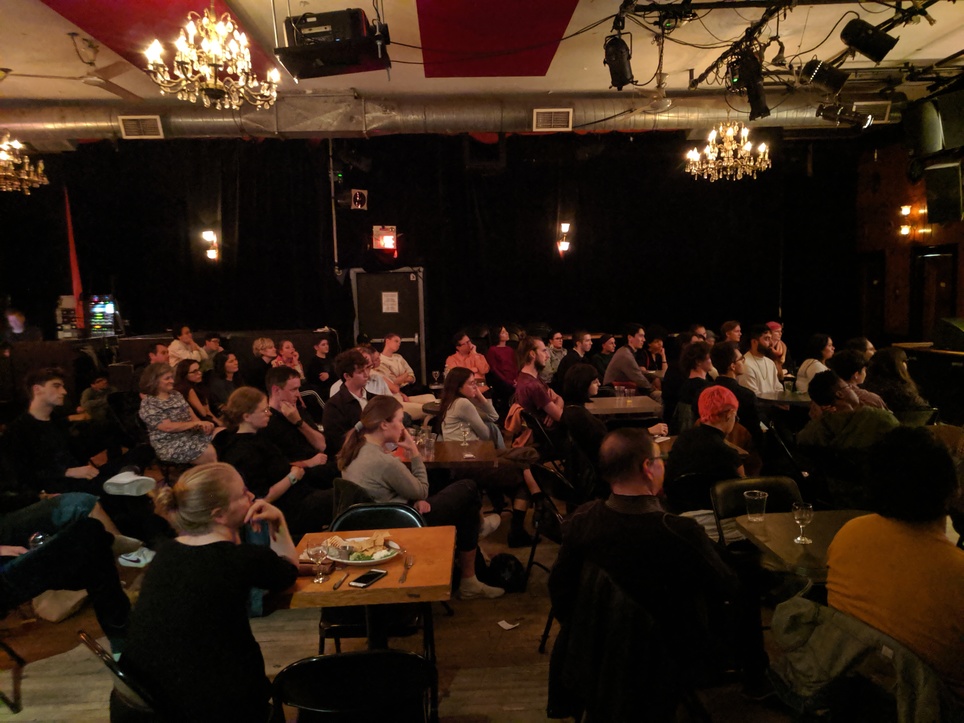 When asked about his readers today Billy-Ray stated: "When I was 18 I wasn't reading poetry...I wouldn't have been aware of me! I think there's been a real cultural shift there."

Belcourt remarked on the unique opportunity that conversations with other Indigenous authors while on tour provide "to display for people ways of engaging with the work that doesn't just display all the shitty reading practices that have emerged from Canadian history."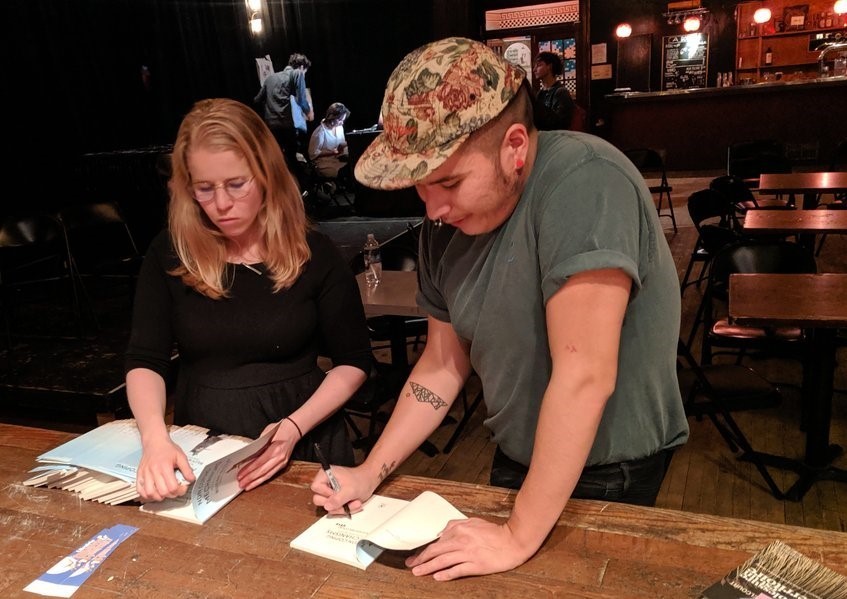 We're so glad to have been able to host Belcourt and McGowan Ross for such an interesting conversation.
NDN Coping Mechanisms is already a runaway bestseller in Canada, and has received wide praise, and has a must listen to CBC Radio Q appearance.
Be sure to check out Billy-Ray's author shelf for September, in store. All are books curated by Billy-Ray Belcourt, and they are 15% off until the end of the month!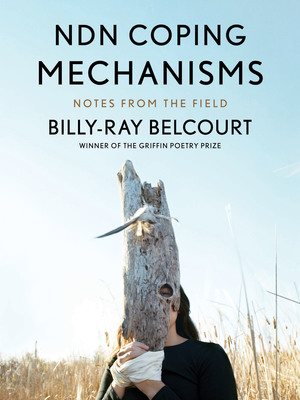 NDN Coping Mechanisms
Billy-Ray Belcourt
In the follow-up to his Griffin Poetry Prize–winning collection, This Wound is a World, Billy-Ray Belcourt aims more of an anthropological eye at the...
More Info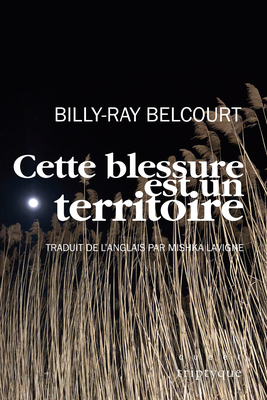 Cette blessure est un territoire
Billy-Ray Belcourt
On peut imaginer que Billy-Ray Belcourt entend la poésie comme Audre Lorde la concevait, c'est-à-dire comme une « distillation révélatoire de l'expérience », une exploration honnête...
More Info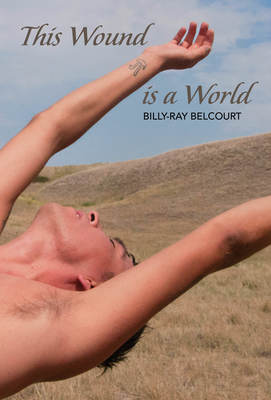 This Wound is a World
Billy-Ray Belcourt
This Wound is a World slip-slides between poetry and essay to get at the shaky tempos of Indigenous life in a world bent on...
More Info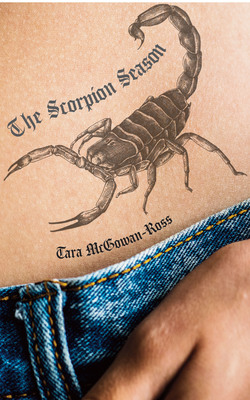 The Scorpion Season
Tara McGowan-Ross
More Info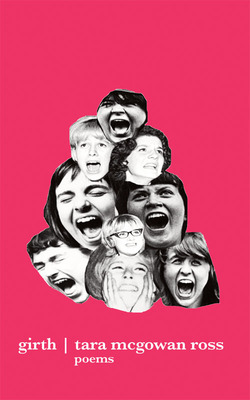 Girth
Tara McGowan-Ross
From disordered eating to tear gas to coked-out sex, Girth is an uncomfortably honest poetic account of a woman's body, suspended in the tension...
More Info