Let's Read Local Comics!
November 24, 2021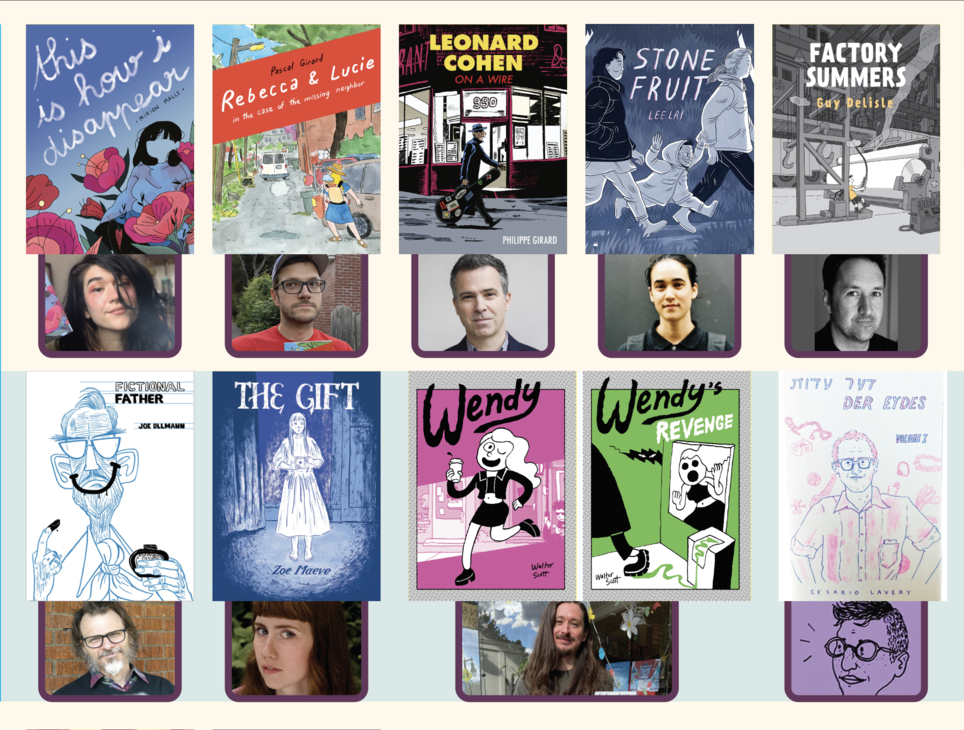 Hiya folks, the holidays are here again and this year we're celebrating the very authors who make our literary community so special. This week, we're starting with comics!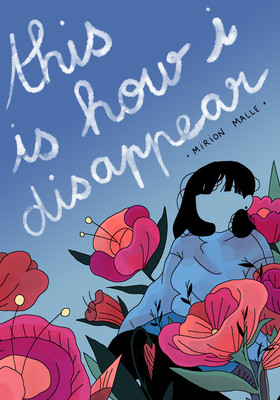 This is How I Disappear
Mirion Malle
An affecting glimpse into the ways millennials cope with mental health struggles Clara's at a breaking point. She's got writer's block, her friends ask...
More Info
Malle displays frankness and a remarkable emotional intelligence as she explores depression, isolation, and self-harm in her expertly drawn novel. Her heroine battles an onslaught of painful emotions and while Clara can provide consolation to those around her, she finds it difficult to bestow the same understanding on herself.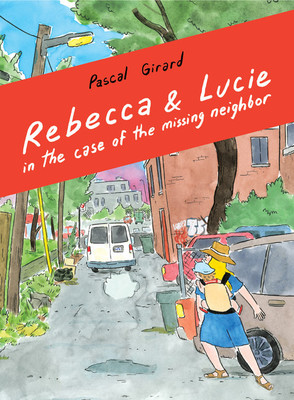 Rebecca and Lucie in the Case of the Missing Neighbor
Pascal Girard
A mat-leave murder mystery, complete with post-partum physiotherapy and suspicious grocery store footage Rebecca?s got an eight-month-old baby and a mystery to investigate! Late...
More Info
A lighthearted maternity leave mystery that centres a new mother in all her postpartum glory. Pascal Girard's observational humor and perfect timing shine through each page, highlighting how Rebecca's (over)confident, brash approach gets results, not just with the troublesome Simards but with everyone in her life.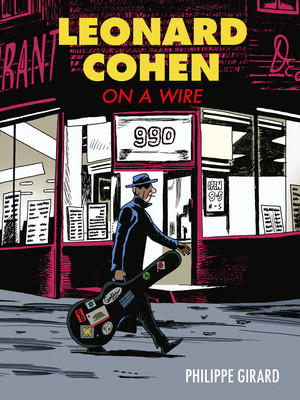 Leonard Cohen
Philippe Girard
A captivating, revealing biography of the legendary musician and poetLeonard Cohen opens in Los Angeles on the last night of the man's life in...
More Info
Alone in his final hours, the beloved writer and musician ponders his existence in a series of flashbacks that reveal the ups and downs of a storied career. Written with careful attention to detail and drawn with a palette of warm, lush colours by the Quebec-based cartoonist Philippe Girard, Leonard Cohen is an engaging portrait of a cultural icon.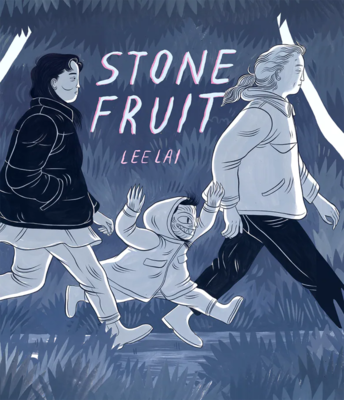 Stone Fruit
Lee Lai
Bron and Ray are a queer couple who enjoy their role as the fun weirdo aunties to Ray's niece, six-year-old Nessie. Their playdates are...
More Info
Stone Fruit reveals through intimately naturalistic dialog and blue-hued watercolor how painful it can be to truly become vulnerable to your loved ones — and how fulfilling it is to be finally understood for who you are. Lee Lai is one of the most exciting new voices to break into the comics medium and she has created one of the truly sophisticated graphic novel debuts in recent memory.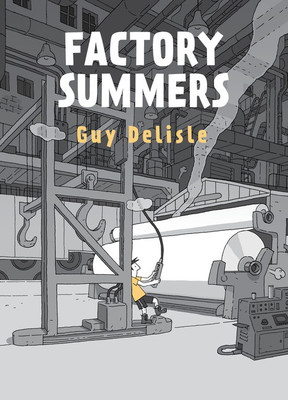 FACTORY SUMMERS
Guy Delisle
The legendary cartoonist aims his pen and paper towards his high school summer job For three summers beginning when he was 16, cartoonist Guy...
More Info
For three summers beginning when he was 16, cartoonist Guy Delisle worked at a pulp and paper factory in Quebec City. Factory Summers chronicles the daily rhythms of life in the mill, and the twelve hour shifts he spent in a hot, noisy building filled with arcane machinery. Even as a teenager, Delisle's keen eye for hypocrisy highlights the tensions of class and the rampant sexism an all-male workplace permits.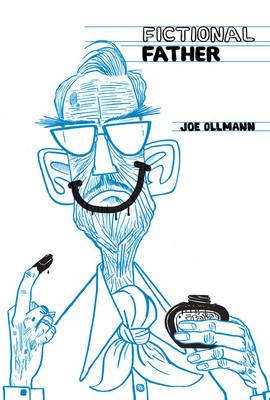 Fictional Father
Joe Ollmann
A dysfunctional family lives in the shadow of a world famous comic strip and its tyrannical creator Caleb is a middle-aged painter with a...
More Info
Joe Ollmann is a master at portraying inner torment. His characters vacillate and sob and rage. His furrow-browed and deeply-lined cartooning has never been more expressive than in Fictional Father. Caleb storms around and slumps in equal measure as he tries to figure out who he is beyond the neglected son of a famous man.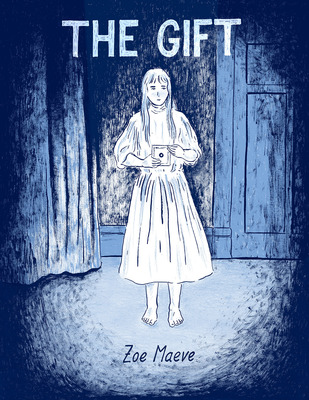 Gift, The
Zoe Maeve
The Shining meets Sophia Coppola's Marie Antoinette in this gripping debut from an award-winning talent. The Gift opens on the snow-blanketed grounds of the...
More Info
After mysteriously receiving a camera on her fifteenth birthday, Anastasia begins to document her world, but the gift carries with it a weight she can't yet see. A creature moves on the edge of her vision and stalks her dreams. As the Russian revolution unfolds, the confines of her world keep closing in. Something is following her, and it might not be human.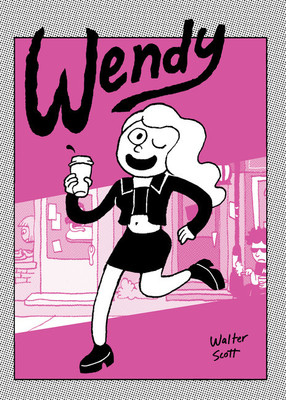 WENDY
Walter Scott
The outrageously funny and painfully relatable satire of an aspiring artist and millennial culture Walter Scott's Wendy comics have become a critical sensation, with...
More Info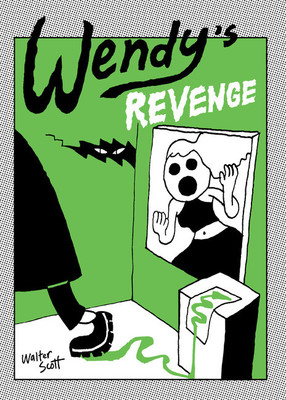 WENDY'S REVENGE
Walter Scott
This critique of the art world will have you crying with laughter In Wendy's Revenge, Scott's titular heroine returns with a fresh set of...
More Info
Walter Scott's Wendy comics have become a critical sensation, with rave reviews in The New Yorker and The Guardian, and an appearance in the Best American Comics anthology. Learn Wendy's origin story as Scott hilariously plumbs millennial culture, creative ennui, and the nepotism of the art world's institutions.
Scott's deceptively simple, inky character drawings evoke millennial culture with such Jungian accuracy that you can't help but stare and giggle in equal measure.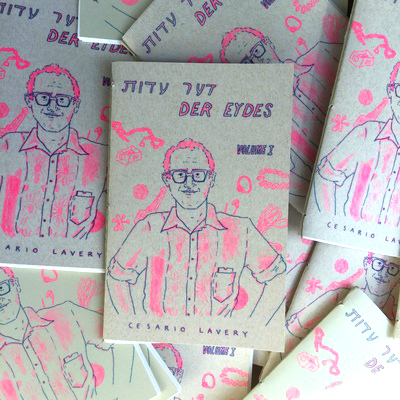 Der Eydes
Cesario Lavery
(Der Eydes—The Witness) is Cesario's ongoing serialized comic about the treasure he found and the treasure it led to. It is one part detective...
More Info
Der Eydes—The Witness is Cesario's ongoing serialized comic about the treasure he found and the treasure it led to. It is one part detective novel and one part biography, with generous heaps of autofiction and family history mixed in.