New art books in stock!
March 21, 2019

Spring has sprung and we've got a fresh crop of art and design books in stock! Check out these latest arrivals: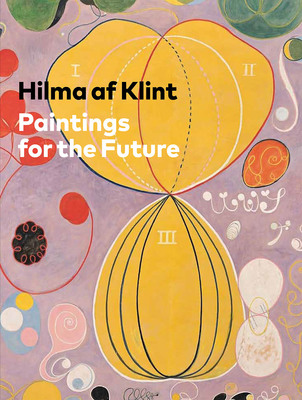 Hilma af Klint: Paintings for the Future
When Swedish artist Hilma af Klint died in 1944 at the age of 81, she left behind more than 1,000 paintings and works on...
More Info
Swedish artist and mystic Hilma af Klint (1862–1944) has been undergoing a major rediscovery in recent years, culminating in the current retrospective of her visionary abstract paintings at the Guggenheim Museum in New York City. The essays in this catalog explore the social, intellectual and artistic context of af Klint's 1906 break with figuration and her subsequent development, placing her in the context of Swedish modernism and folk art traditions, contemporary scientific discoveries, and spiritualist and occult movements. A roundtable discussion among contemporary artists, scholars and curators considers af Klint's sources and relevance to art in the 21st century.
For an excellent profile of the artist, see this recent issue of Bookforum!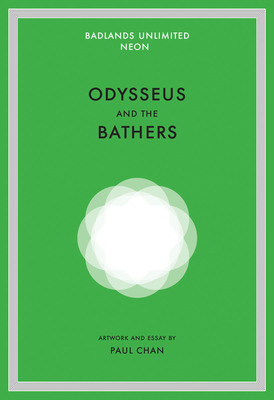 Paul Chan: Odysseus and The Bathers
Paul Chan
What makes Odysseus such a contemporary character even after 2,000 years? Why is the quality that Homer attributes to him (polytropos, which loosely translates...
More Info
This catalogue (accompaning a 2018 exhibition at the Museum of Cycladic Art in Athens, Greece) features new work and an essay by the always-surprising artist (and Badlands Unlimited publisher) Paul Chan. Inspired by the "polytropic" nature of Odysseus, Chan has created a body of work he calls "breathers": kinetic sculptures that are unlike anything else in contemporary art. An essay by Chan explores the concept and history of polytropos and its relationship to what Marcel Duchamp called "the creative act."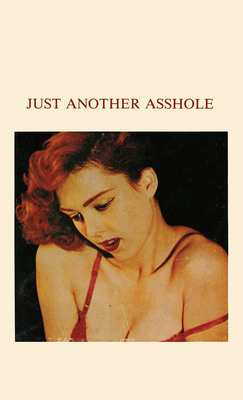 Just Another Asshole No. 6
Just Another Asshole was an influential and now-legendary mixed-media publication series edited by Barbara Ess from 1978 to 1987. The submission process was open and...
More Info
The invaluable archivists at Primary Information have republished another crucial document of contemporary art. Just Another Asshole was an influential and now-legendary mixed-media publication series edited by Barbara Ess from 1978 to 1987 that boasted a roster of contributors from the NYC No Wave music, film, literature, and art scene.
Issue 6 of the magazine, co-edited with Glenn Branca, was published in the form of a pulp paperback book with writings by sixty-one artists from the early-80s downtown scene. It includes short stories, performance transcripts, aphorisms, plays, monologues, screenplays, and essays that offer a window into the gritty and dynamic culture of New York City before gentrification pushed the underground out of Lower Manhattan. Contributors include Kathy Acker, Glenn Branca, Michael Gira, Jack Goldstein, Dan Graham, Jenny Holzer, Barbara Kruger, Alan Moore, Cookie Mueller, Peter Nadin, Richard Prince, Lee Ranaldo, David Rattray, Kiki Smith, Michael Smith, Lynne Tillman, David Wojnarowicz, and more!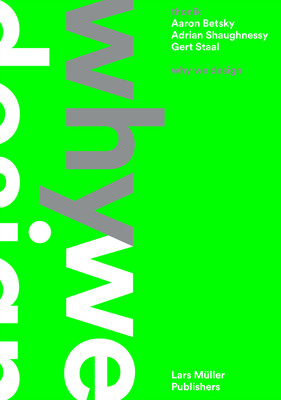 Thonik: Why We Design
Everybody is a designer! But why? Why do we color, organize, and form the world around us – and why do we call that...
More Info
In this book, thonik, the Amsterdam-based studio led by lauded designers Nikki Gonnissen and Thomas Widdershoven, researches eleven personal reasons why they design – from the need to create impact to a constant search for independence; from the benefits of systems to the urgency of play. Additionally Why We Design looks back on twenty-five years of design practice and speculates on the future of graphic design.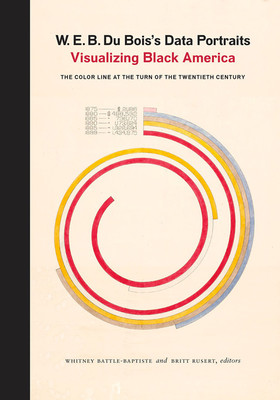 W. E. B. Du Bois's Data Portraits
The W.E.B. Du Bois Center at the University of Massachusetts
The colorful charts, graphs, and maps presented at the 1900 Paris Exposition by famed sociologist and black rights activist W. E. B. Du Bois...
More Info
This totally surprising volume collects the charts, graph, and maps that black sociologist and civil rights activist W.E.B. Du Bois created for the 1900 Paris World's Fair. Here you can find the complete set of graphics in full color for the first time, making their insights and innovations available to a contemporary imagination. As Maria Popova wrote, these data portraits shaped how "Du Bois himself thought about sociology, informing the ideas with which he set the world ablaze three years later in The Souls of Black Folk."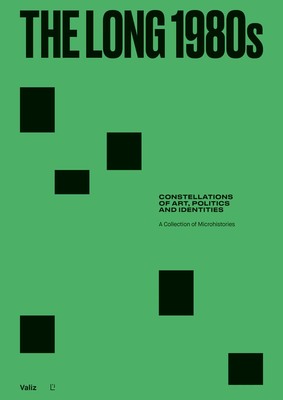 The Long 1980s
The Long 1980s considers the significance of the 1980s for culture and society today. It revisits this pivotal decade via a collection of microhistories...
More Info
This book, from Dutch art theory press Valiz, assesses the decade of the 1980s as a turning point in political action, in terms of identity politics, political shifts between east and west, and the onet of neoliberalism. Looking at art from this era from the perspective of activism, it collects essays from dozens of high-profile commentators from across Europe.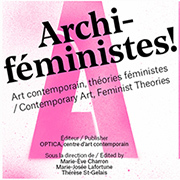 ARCHI-FÉMINISTES!
eds. Marie-Ève Charron, Marie-Josée Lafortune, Thérèse St-Gelais
Réunissant un important corpus d'œuvres réalisées entre 1970 et aujourd'hui, cette publication analyse les enjeux historiques et actuels des féminismes, en proposant des regards...
More Info
Bringing together an important body of work produced between 1970 and the present, this publication analyzes historical and current issues of feminisms by proposing crossed perspectives on the field of art history and its oft-interrogated construction. Feminist manifestations are examined in light of practices that persist in their resistance and that compel us to reexamine social norms through activism, citizen mobilization, and sharing communities. Striving to bring new insights to our attention, these contributions take up theoretical feminist models, but also reference cultural, decolonization, and queer studies.