New D&Q: Nick Mandaag's The Follies of Richard Wadsworth is out now!
June 5, 2019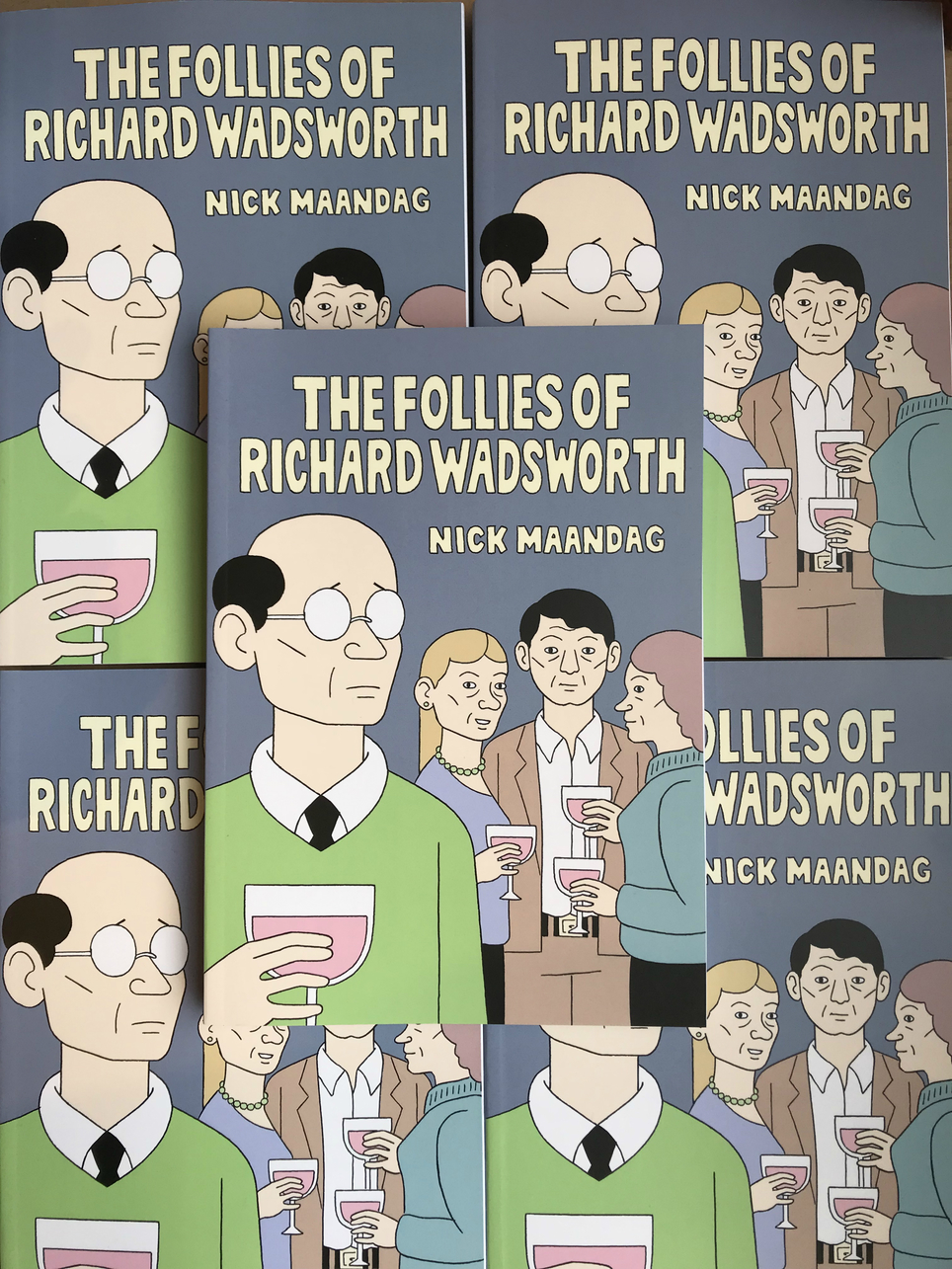 Nick Maandag has achieved cult acclaim through his self-published and micro-published comics, such as Streakers and Facility Integrity, in which he mastered the art of absurdist misanthropy. Drawn and Quarterly is delighted to be publishing his debut book, The Follies of Richard Wadsworth, which showcases Maandag's signature blend of deadpan satire and exceedingly unexpected plot twists in three new stories.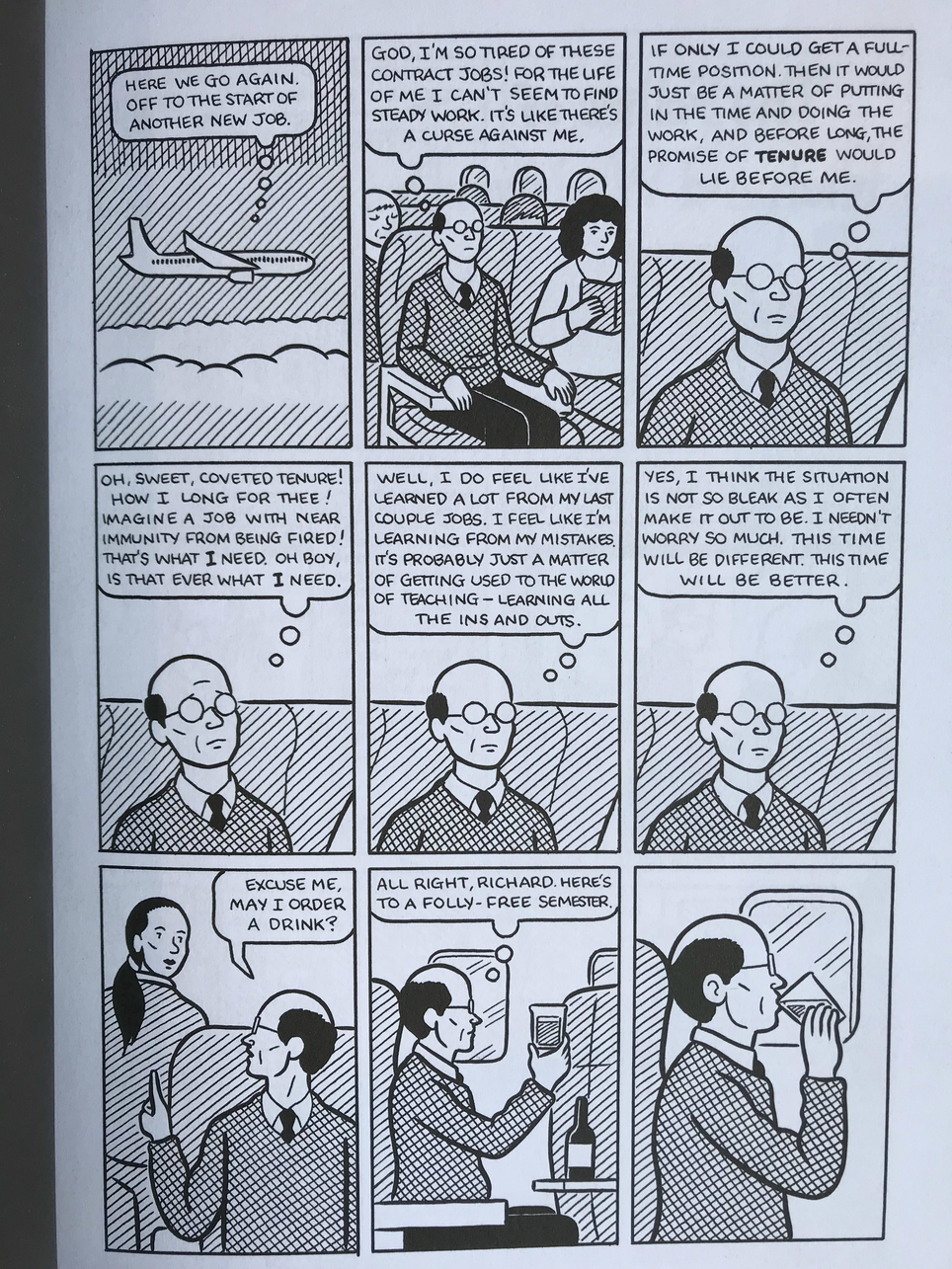 The title story follows a professor of philosophy as he begins work as a contract instructor at yet another university. The hapless, unlikeable Wadsworth finds himself embroiled in one harebrained scandal after another as he gets stoned his student's party, visits a rub 'n' tug, confuses his dean for a janitor (and vice versa), and carries on an abstruse intellectual battle with a rival metaphysician. As the stakes escalate, Wadsworth finds himself in an increasingly awkward position and takes drastic action to extricate himself.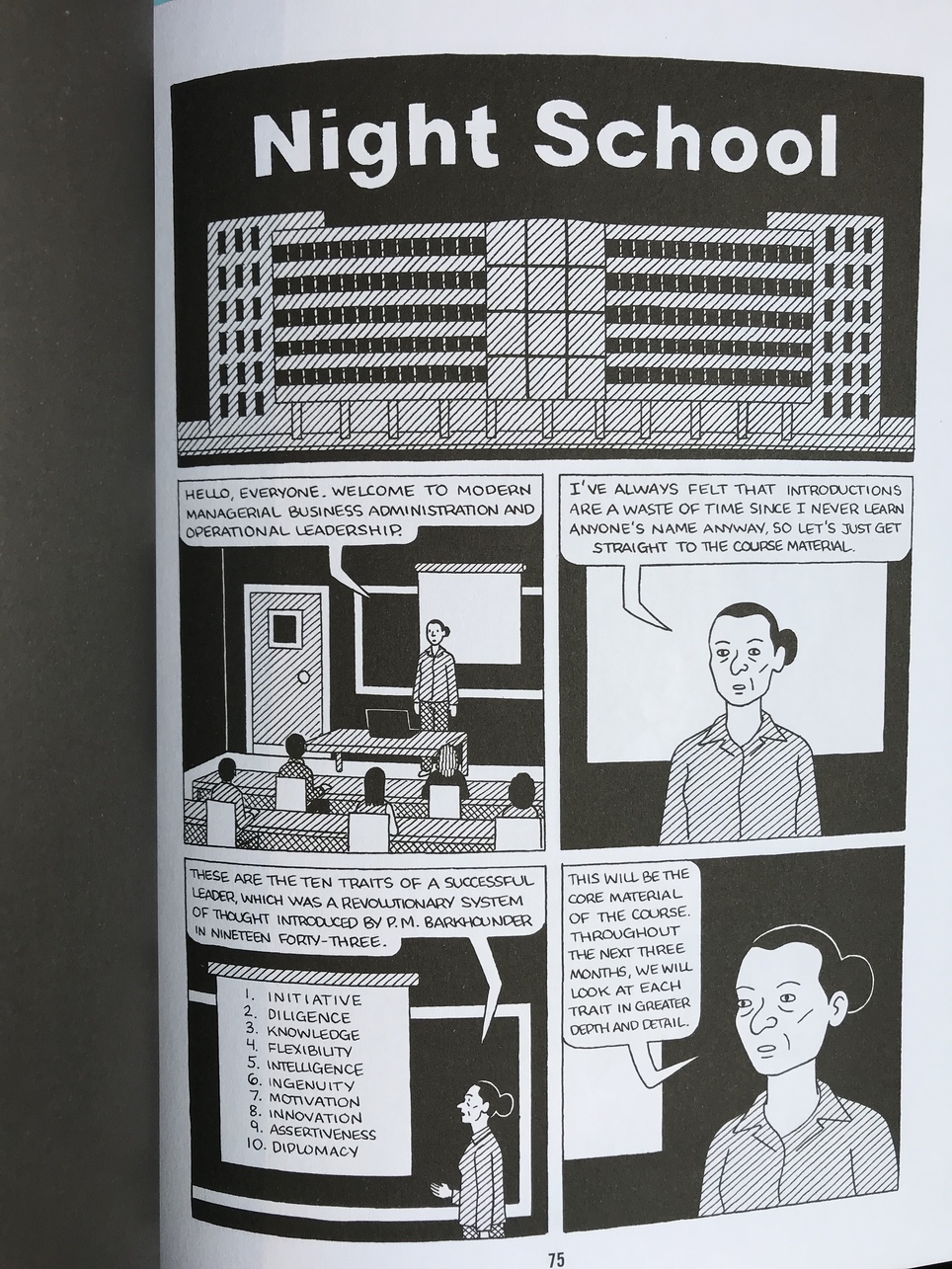 In "Night School," a Modern Managerial Business Administration and Operational Leadership class goes awry when a fire alarm brings the Chief to school and he decides to stick around to teach the students a thing or two about leadership—and discipline.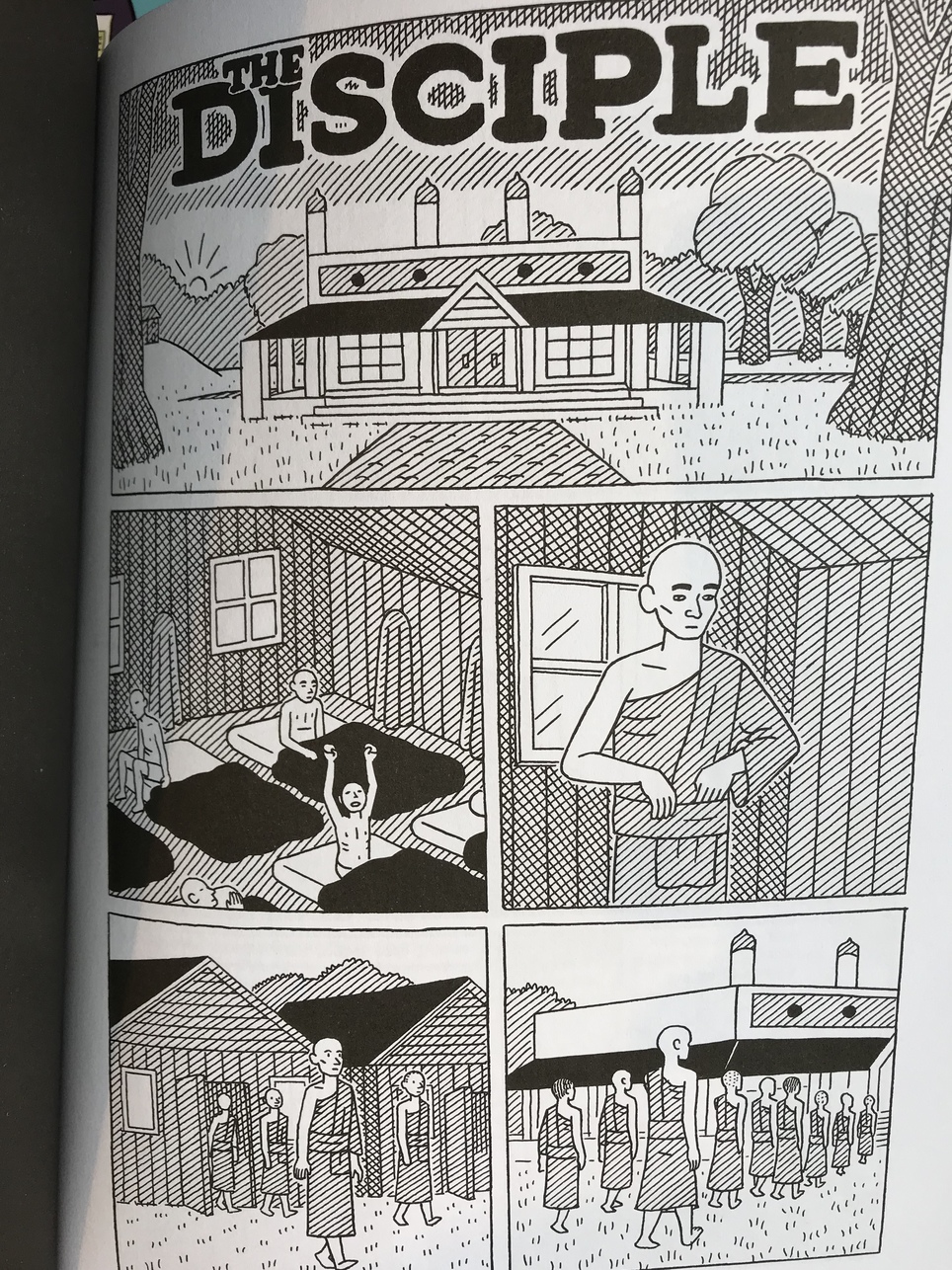 Finaly, in "The Disciple," a yarn about a coed Buddhist monastery, Brother Bananas, the resident monkey, isn't the only one having difficulty keeping his lust tucked safely under his robe. Surprisingly enough, however, mutually compromised principles lead all the characters to the satisfaction of their desires.
In all these stories, Maandag's mechanical, affectless characters and economical artwork efficiently deliver cringes, heightening the awkward silence and stillness of his hilarious comics.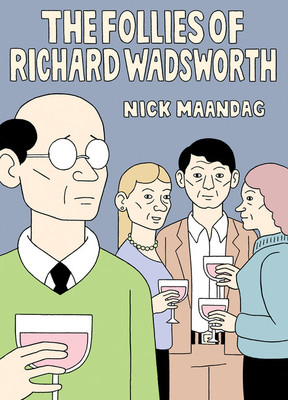 The Follies of Richard Wadsworth
Nick Maandag
A dark, bizarre comedy where teachers push boundaries into preposterous places. The Follies of Richard Wadsworth showcases Nick Maandag's signature blend of deadpan satire...
More Info