New D+Q: The Moomins and the Great Flood by Tove Jansson
September 7, 2018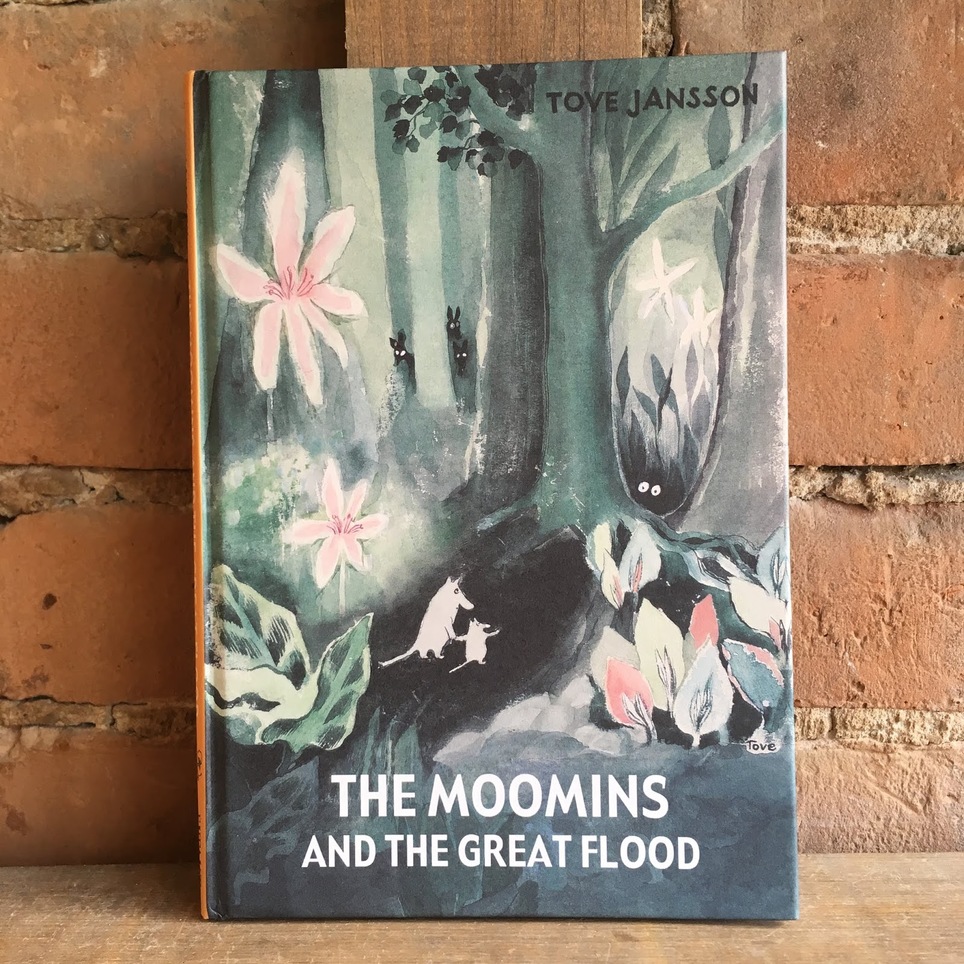 The Moomins and the Great Flood, the very first Moomin book by beloved author/illustrator Tove Jansson (it was published in Finland in 1945), is out today in a new edition from Drawn & Quarterly!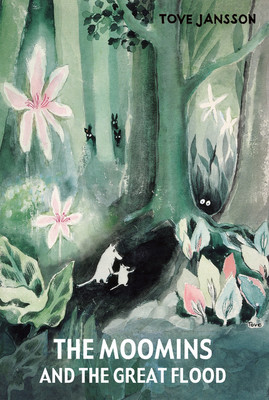 The Moomins and the Great Flood
Tove Jansson
Moominmamma and Moomintroll need to find a home for the winter, someplace where sun is plentiful and safe from the dangers of the unknown....
More Info
Separated from Moominpappa and wandering without a home, Moominmamma and Moomintroll need to find a place to settle down for the winter, someplace sunny and safe from the dangers of the unknown. But before they can rest, they must cross a dark and sinister forest and find their way through a flood of epic proportions -- though they make some friends along the way, like Sniff (here referred to only as "the little creature") and the fair Tulippa.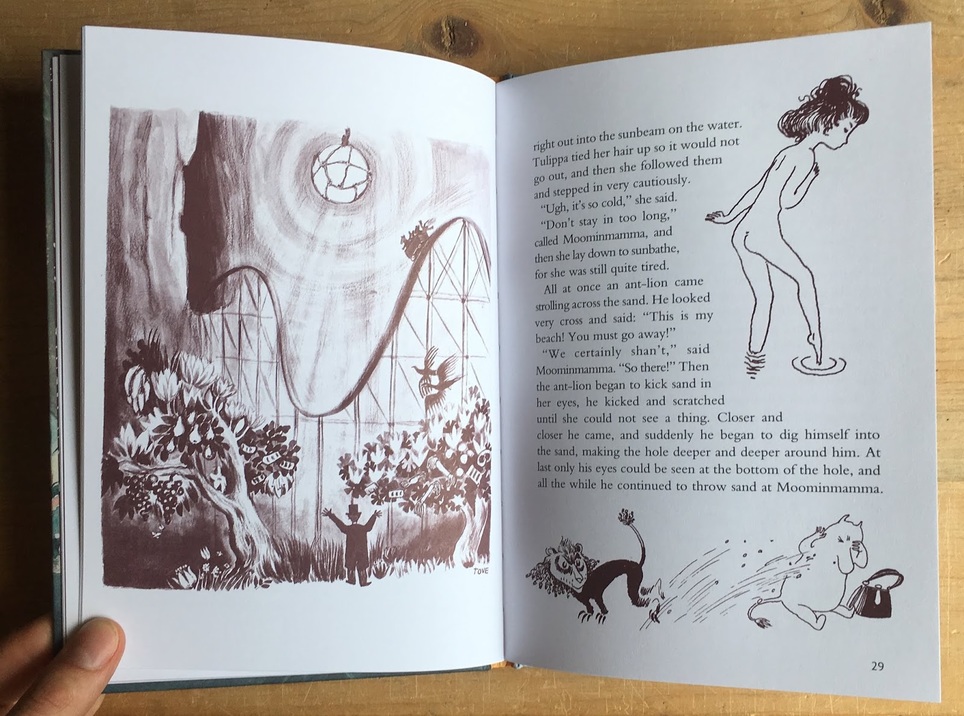 The grim setting and constant misfortune that befall the characters are an apt introduction to the unique sensibility that makes Jansoon's Moomin books so enduring charming: the mix of innocent wonder and tough-minded Scandinavian existentialism. The Moomins' journey seems daunting but they forge ahead, with Moominmamma's kindness and patience giving Moomin the courage he needs to face the strange, unexplored path that lies ahead of them.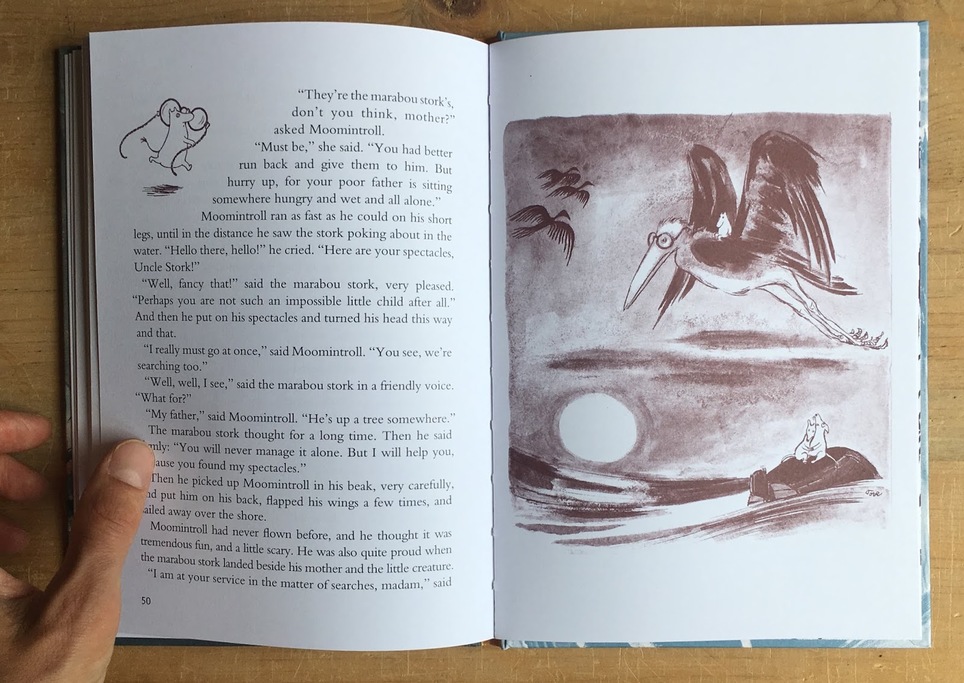 With its beautiful sepia-toned watercolours and curious, playful prose, The Moonins and the Great Flood will have you rooting for the Moomins and their quest to find Moominpappa and a place to call home. For die-hard Moomin fans or those new to the characters, this book is sure to delight.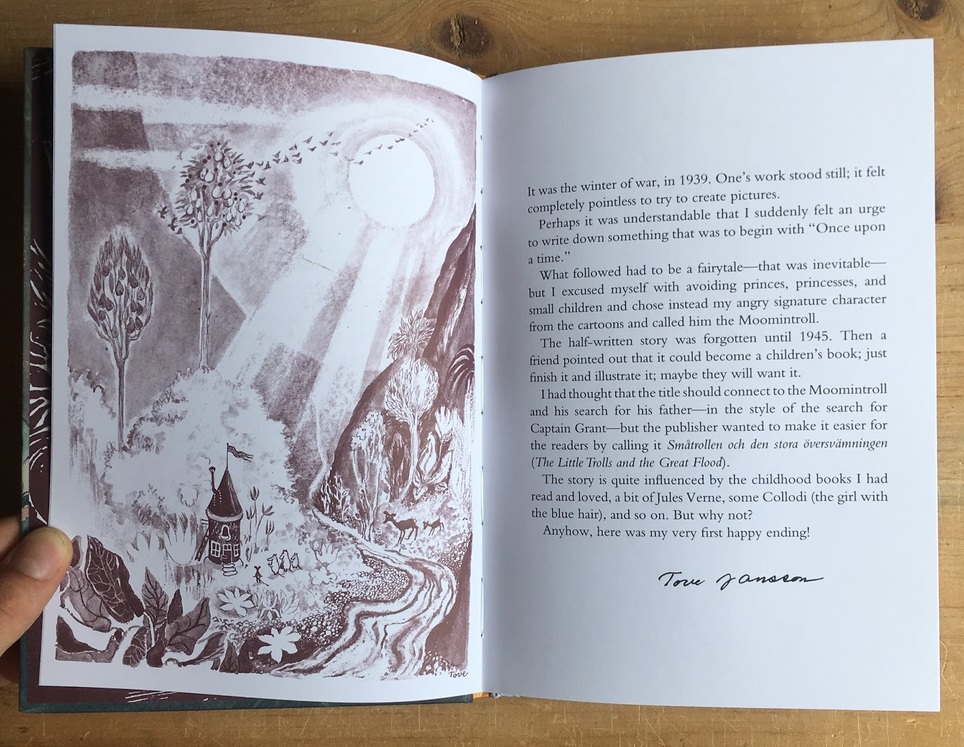 Written during the 1939-40 Finnish-Soviet Union conflict, or The Winter War, Jansson uses the unusual setting of a natural catastrophe to provide the background of her first children's book and the first appearance of her cherished Moomin characters. Though written as an escape from the horrors of war and its consequences, Jansson uses them as a basis for the many obstacles that the characters face, from separated families to forced displacement.