New D+Q: Red Flowers by Yoshiharu Tsuge
November 25, 2021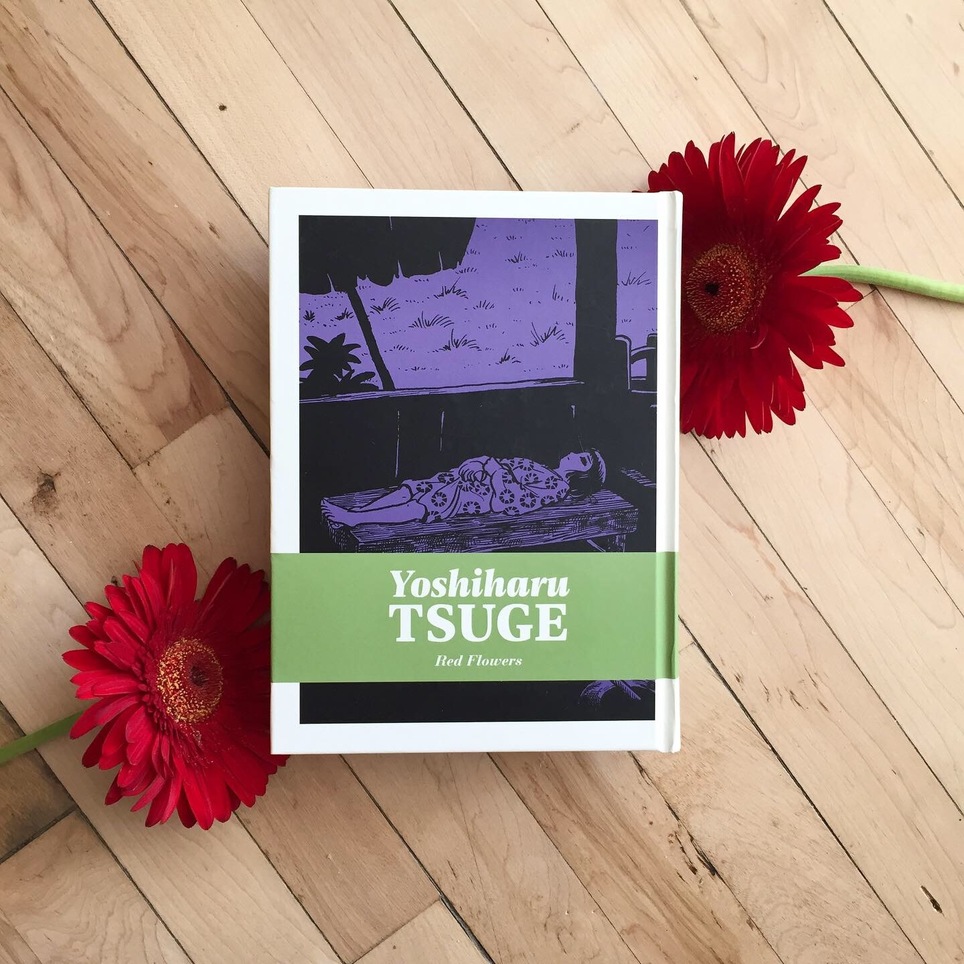 This week, Drawn & Quarterly publishes Red Flowers, a collection of stories by the iconic Japanese cartoonist and legendary figure of literary manga, Yoshiharu Tsuge. Translated/co-edited by Ryan Holmberg and with an introductory essay by Holmberg and series editor Mitsuhiro Asakawa, this is an essential work for collectors and newcomers to manga alike.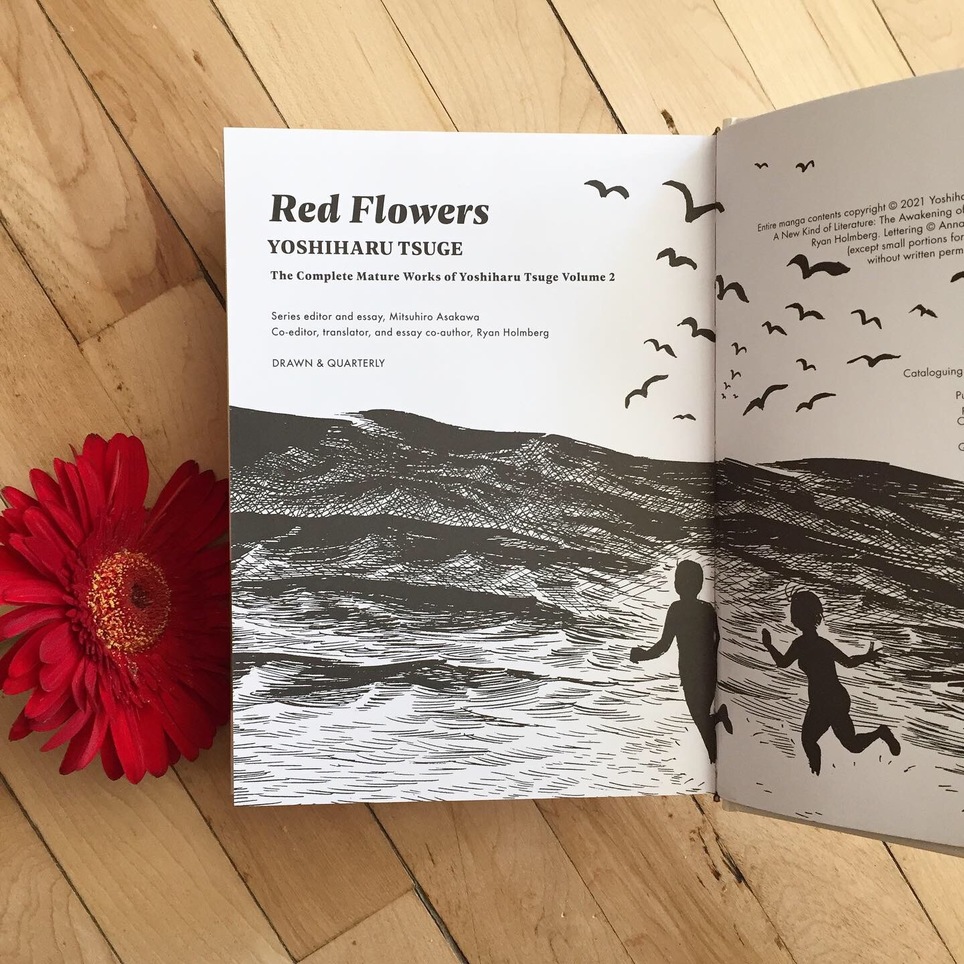 Tsuge uses sophisticated landscape renderings and witty narratives to fictionalize his observations about the bathhouses and inns of a disappearing rural Japan and about contemporary life more generally. His work represents a desire within the postwar generation to document and understand the diversity of Japanese culture.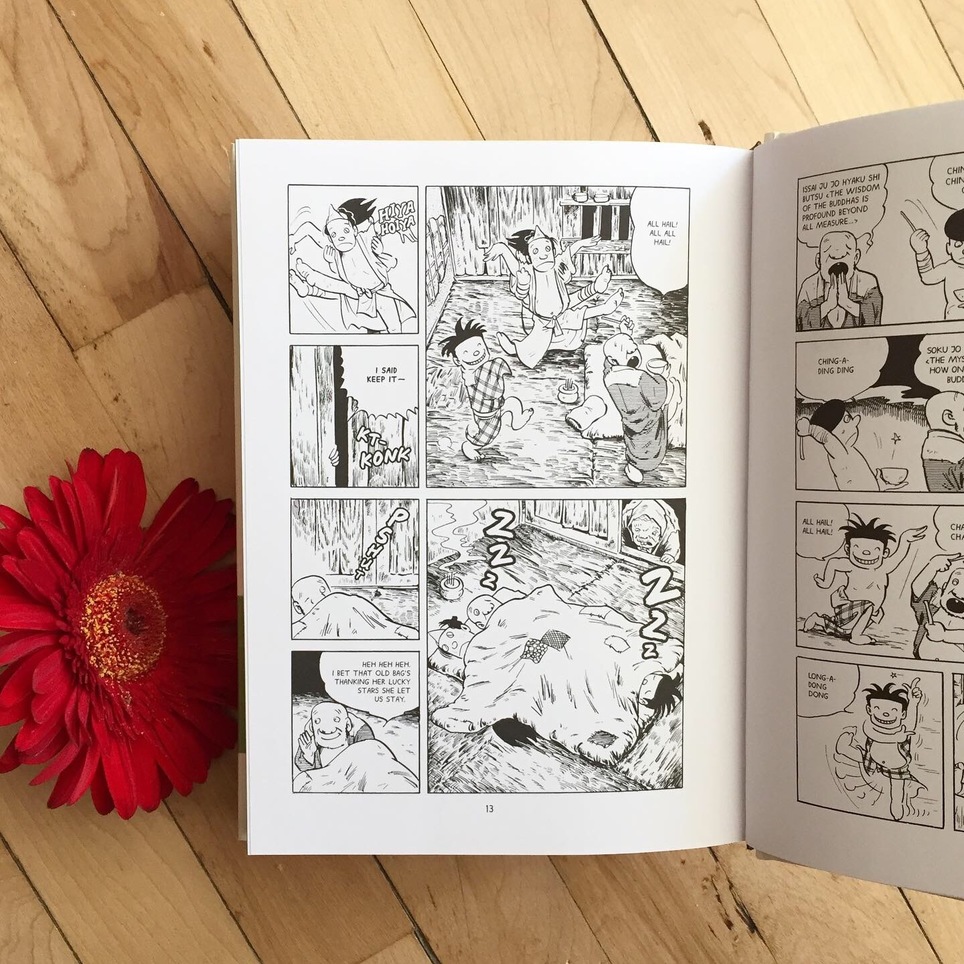 Tsuge's stories often centre around a nameless traveler who stumbles upon an inn, a forgotten cabin, a sensual seaside, or a traditional sauna. Through the eyes of the outsider, we see an intimate portrait of rural Japan in its extreme poverty, its agrarian structures, and its fishing traditions.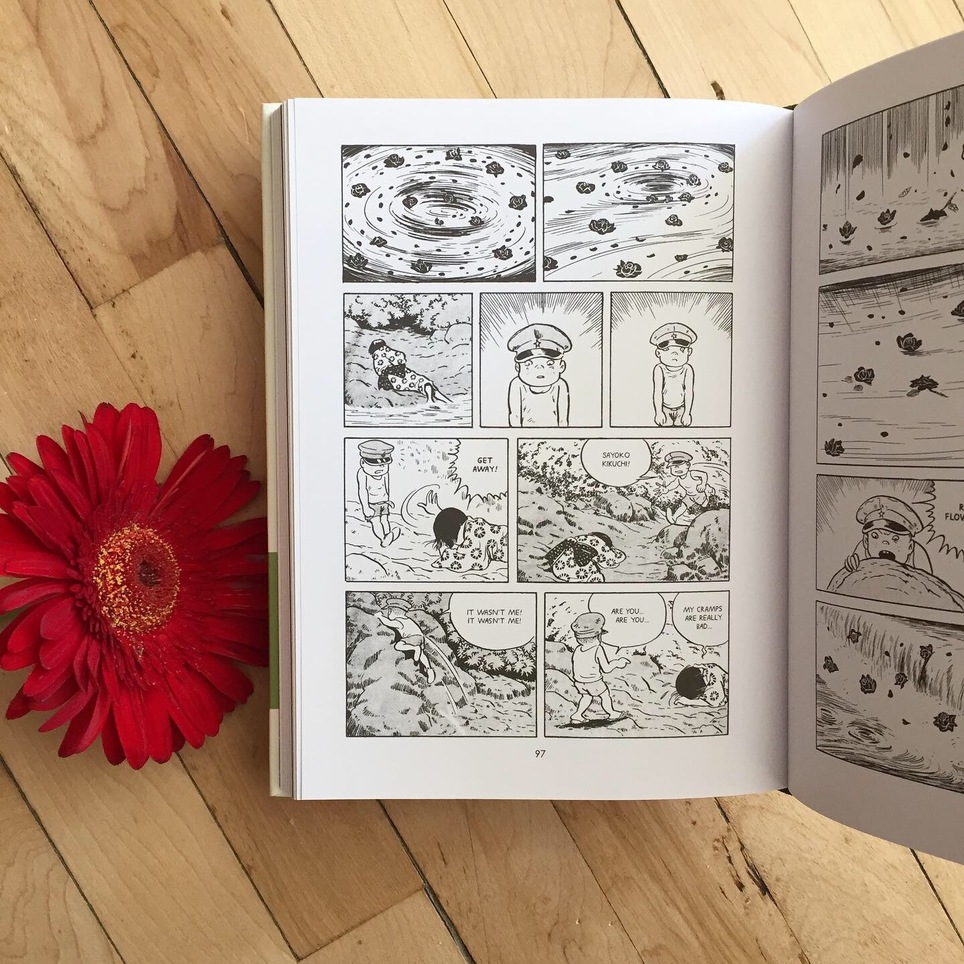 In "Red Flowers," a wanderer arrives at an inn run by a young girl. A bratty child tells the wanderer that the girl runs the inn due to her father's drunken ineptitude. Then, when the girl is incapacitated due to her first menstruation, we see a surprising act of kindness as the bratty child carries the girl—red flowers float in the river. "The Salamander" showcases Tsuge's avant garde experimentalism as it describes a salamander creature swimming in underground sewers, examining each object that passes him by, including an abandoned infant.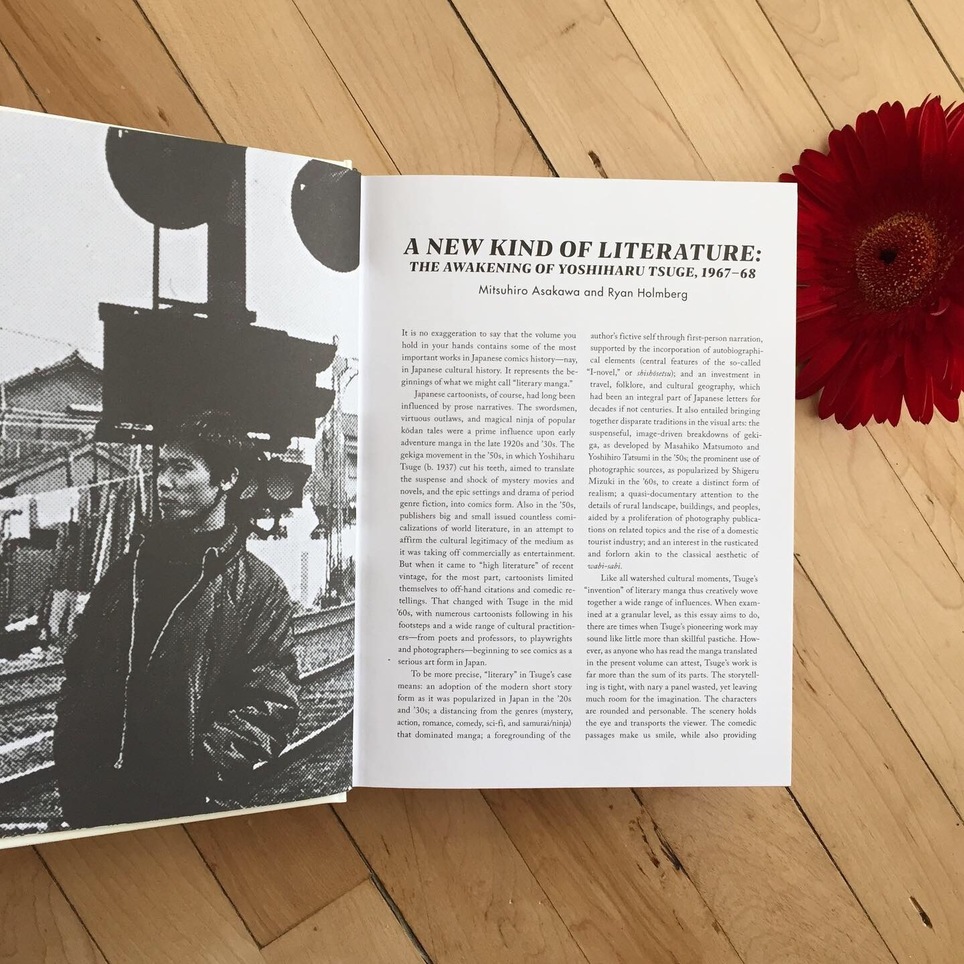 Red Flowers marks the moment in which Tsuge takes his stride as one of Japan's most influential cartoonists. Pick up your copy today and witness the visceral magic of his line.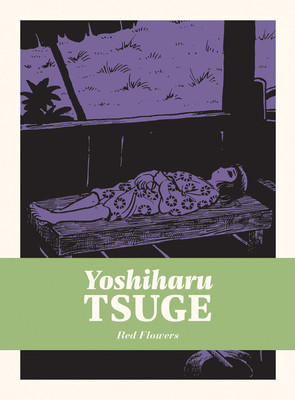 Red Flowers
Yoshiharu Tsuge
The influential cartoonist hits his stride as he celebrates the charms and oddities of rural postwar cultureYoshiharu Tsuge leaves early genre trappings behind, taking...
More Info