New D+Q: The Con Artists by Luke Healy
June 16, 2022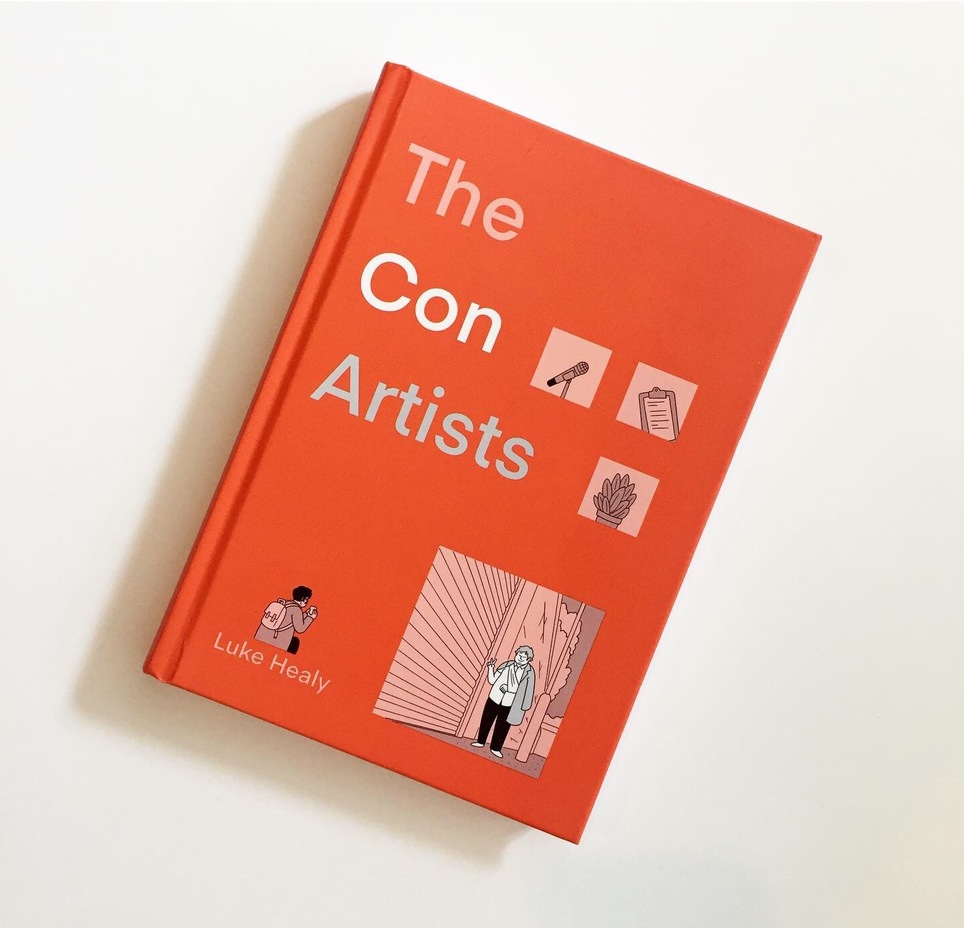 The Con Artists by Luke Healy (Americana & How To Survive in the North) is in store now! We've celebrated with an extra special window display! Come have a look. We also have signed bookplates in store so if you buy a copy, you'll get one for free.
Rachel Cooke of The Guardian calls Luke's new book about a young gay comedian showing up for his childhood friend "a beautifully observed masterpiece."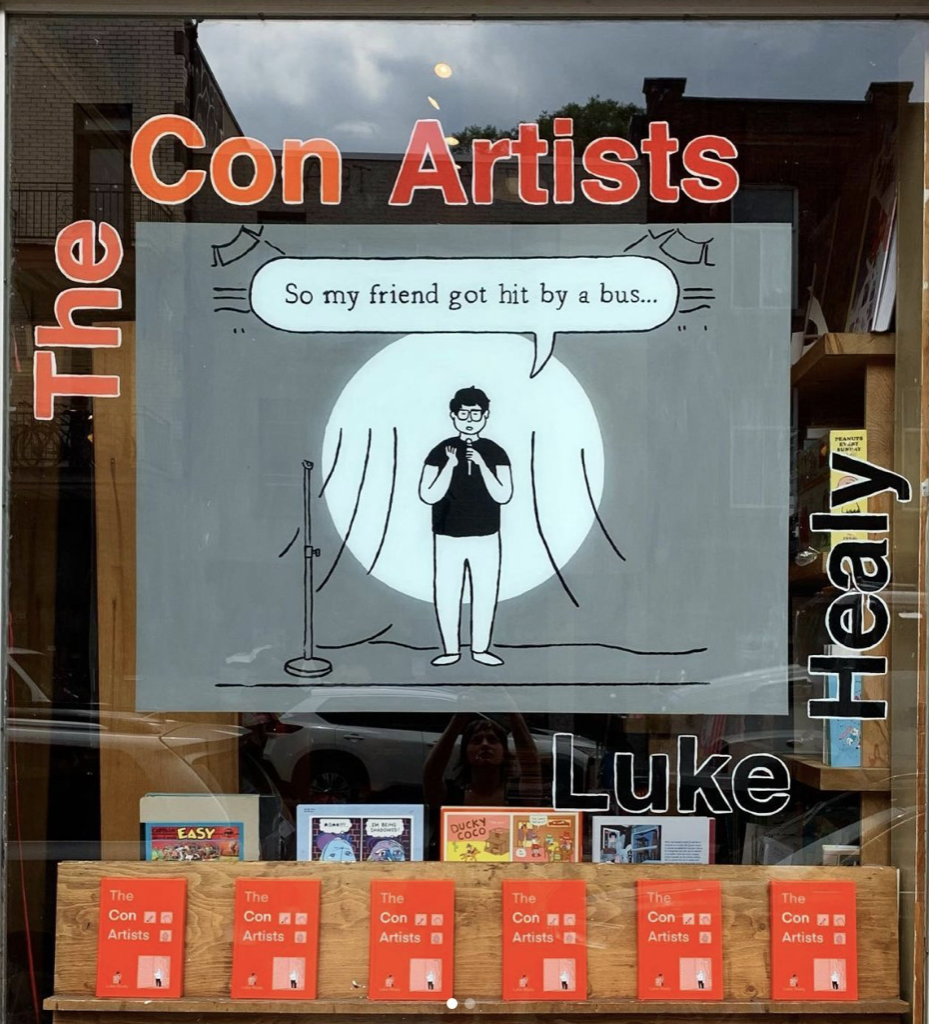 Luke Healy's playful, hilarious third graphic novel uses crisp lines and physical comedy to portray an uneasy friendship between two young men on the cusp of adulting. Frank is ready to make it as a comedian and finally get his life together. Only right before he gears up for a performance at the Edinburgh Fringe Festival, his old friend Giorgio reaches out, asking for help after just being hit by a bus.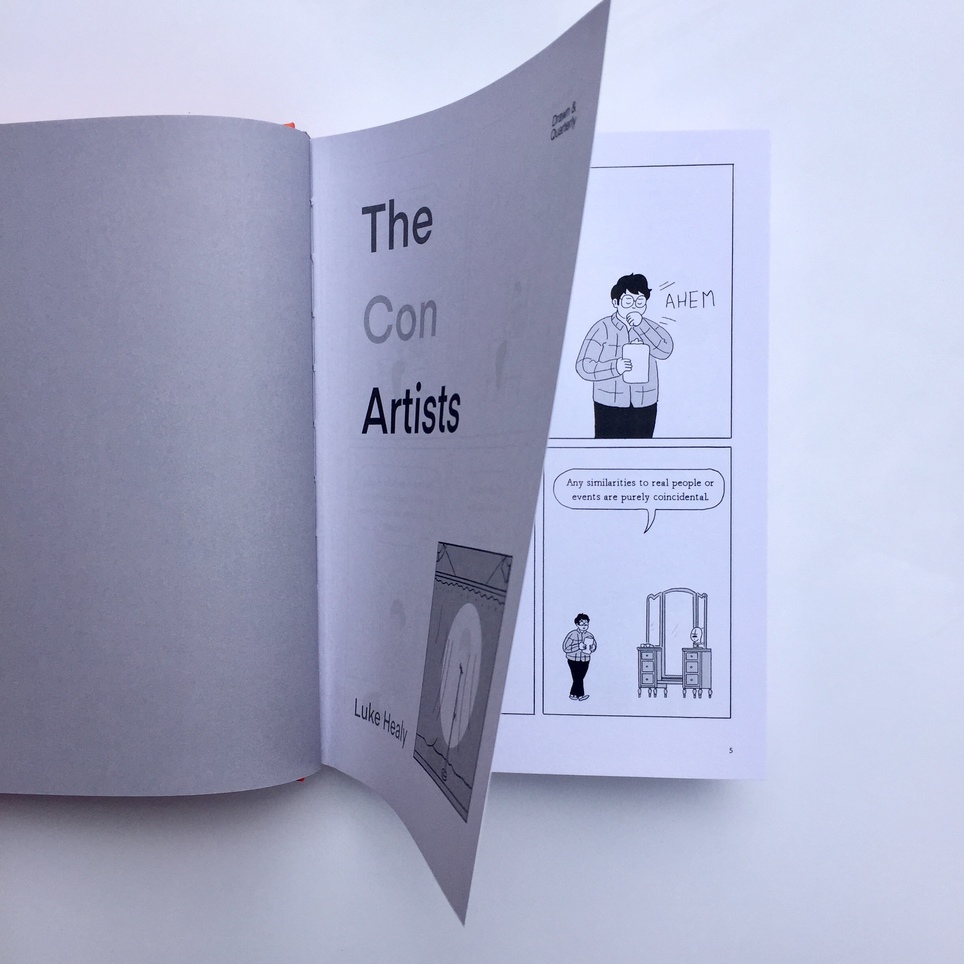 The Con Artists sensitively navigates mental and physical health struggles like Frank's anxiety and Giorgio's hospital visits. It examines the unpredictable housing situation for so many millennials living in over-priced cities in the wake of economic crisis after economic crisis. It reveals the mirage of success portrayed in our desperate social media posts. And yet it tackles all of this with astounding comedy.
This book will literally make you laugh out loud.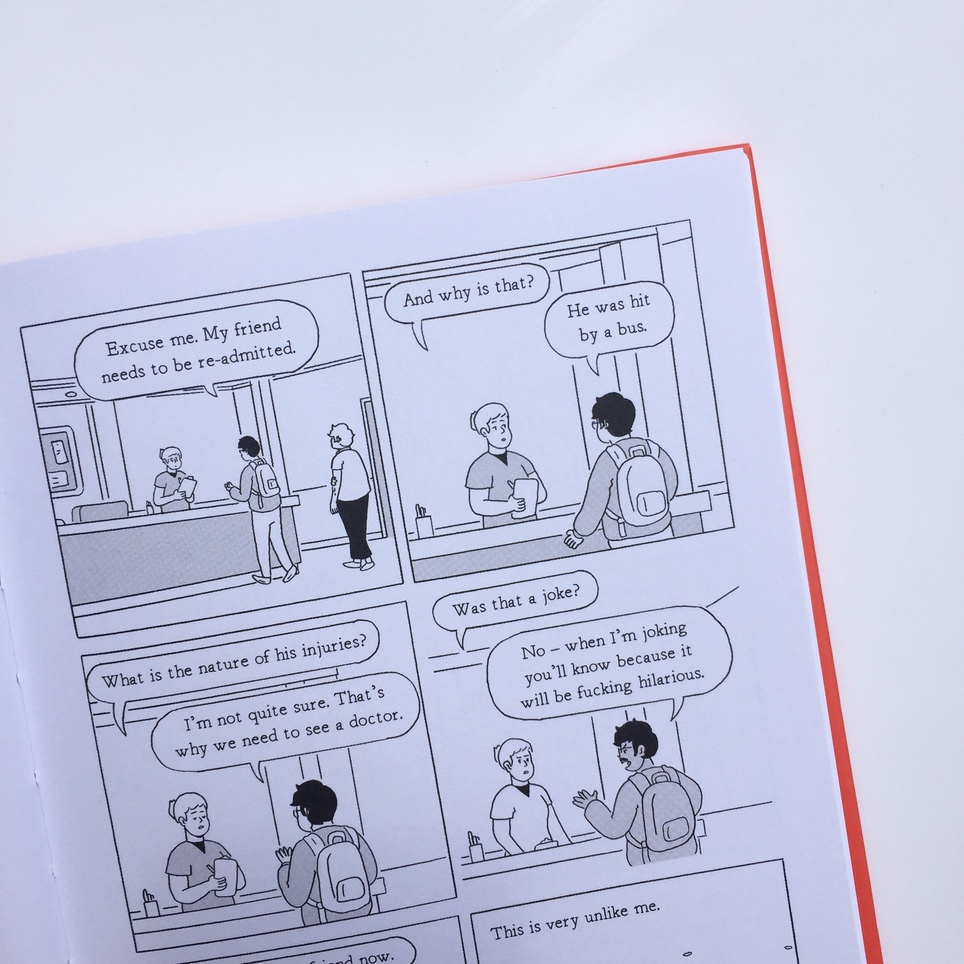 Pick up a copy of The Con Artists today. You'll give Frank a shoulder to cry on as you feel for him, and for all of us.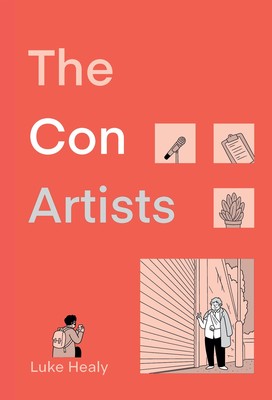 The Con Artists
Luke Healy
A quintessentially millennial tale about friendship and the quest for self-actualization A quintessentially millennial tale about friendship and the quest for self-actualizationThis is going...
More Info
Watch Luke Healy launch the book with fellow comedian Connor Ratliff on D+Q Live: