New D+Q: The Peanutbutter Sisters & Other American Stories by Rumi Hara
August 8, 2022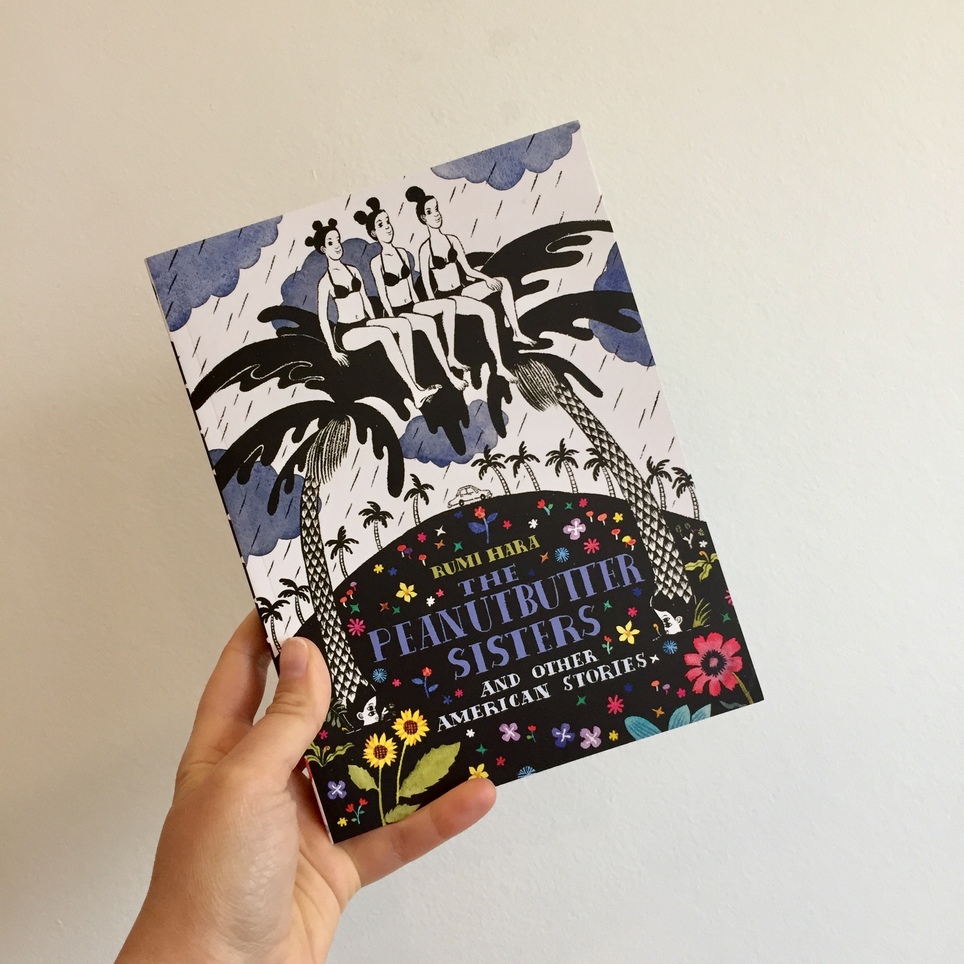 No one does it like Rumi Hara. She began with the majestic toddler antics imbued with Japanese legend in Nori and now she's back with The Peanutbutter Sister & Other American Stories. This book is truly a masterpiece and wholly unique to Rumi.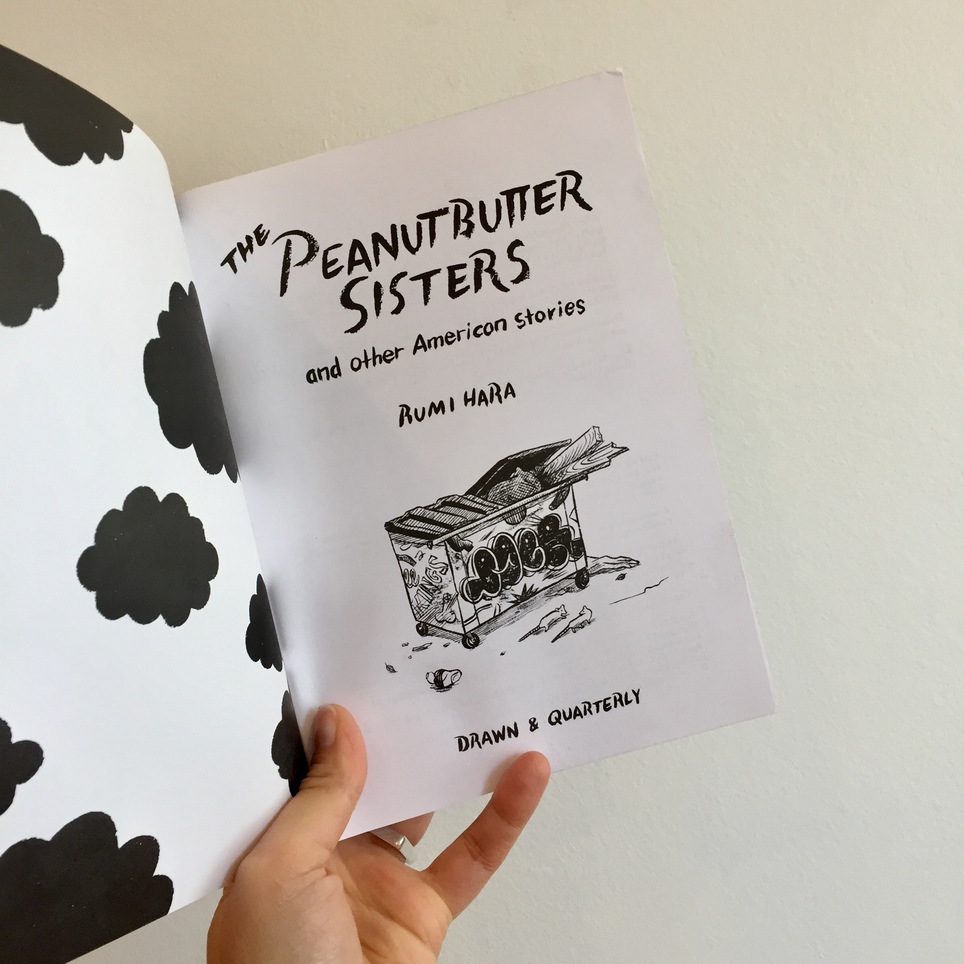 With The Peanutbutter Sisters, Hara imagines a surrealist American canon complete with literal navel-gazing, bomb queens, and intergalactic races.

"What a pleasure it is to lose oneself in Rumi Hara's world," remarks Sarah Glidden (Rolling Blackouts). Tuca and Bertie creator Lisa Hanawalt says The Peanutbutter Sisters is "untethered to reality but also the realest thing you could read."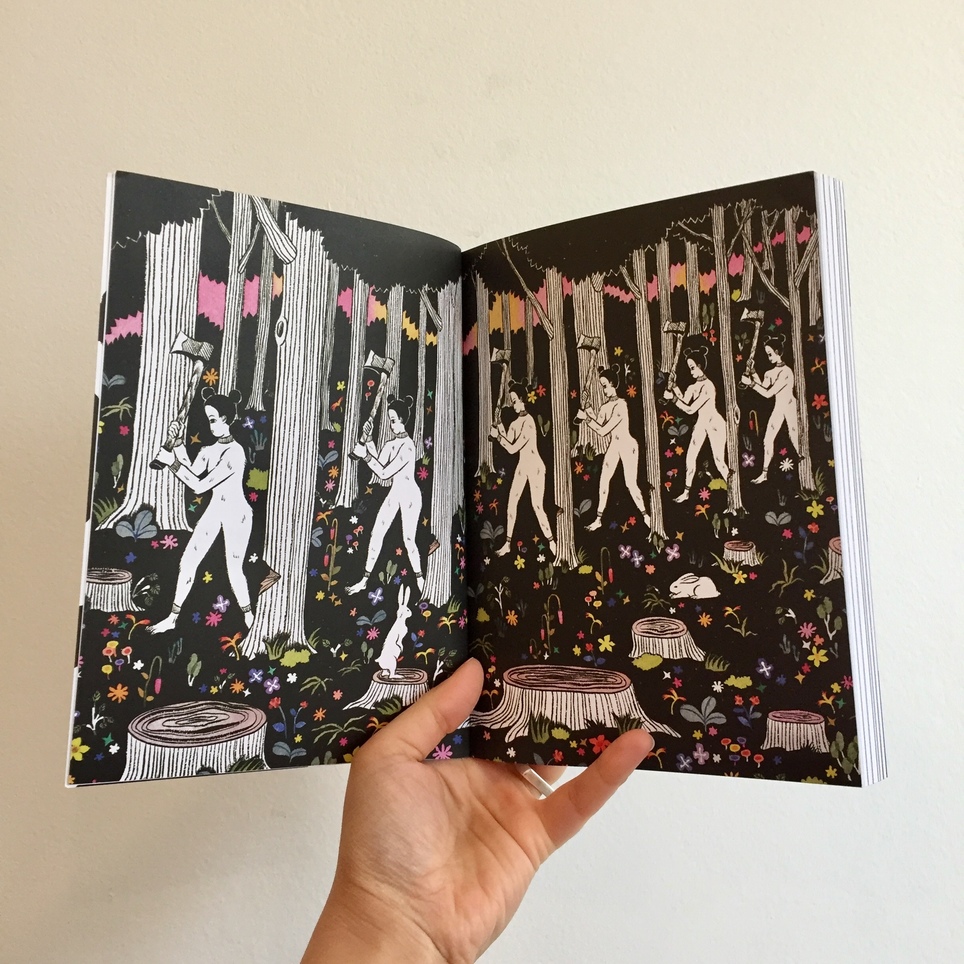 And those spreads! Rumi's artistic imaginary knows no bounds and her incredible spreads are unparalleled. Throughout the book, black and white illustrations contrast with full colour spreads to evoke a magical world of female self-determination and sexual freedom.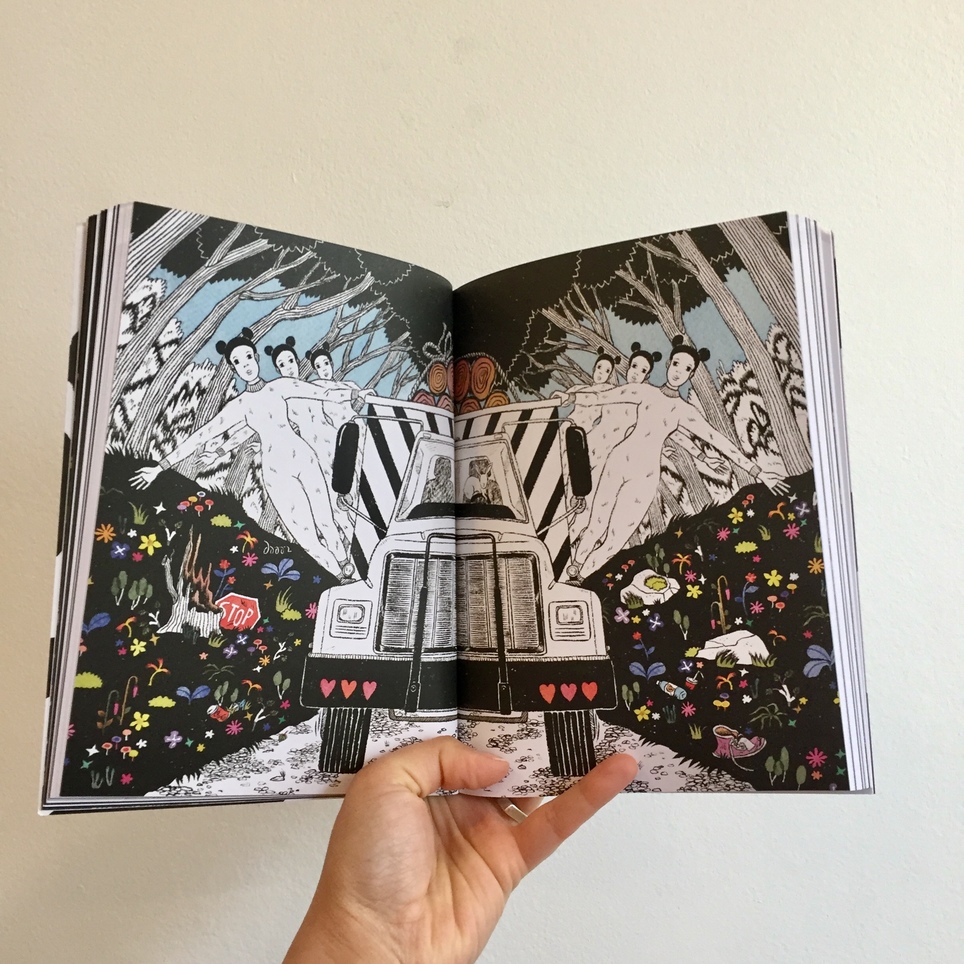 Hara's innate control of the comics language—her ability to weave the absurd with the real in warm and charming drawings—is refreshingly unrivalled. Pick up a copy today!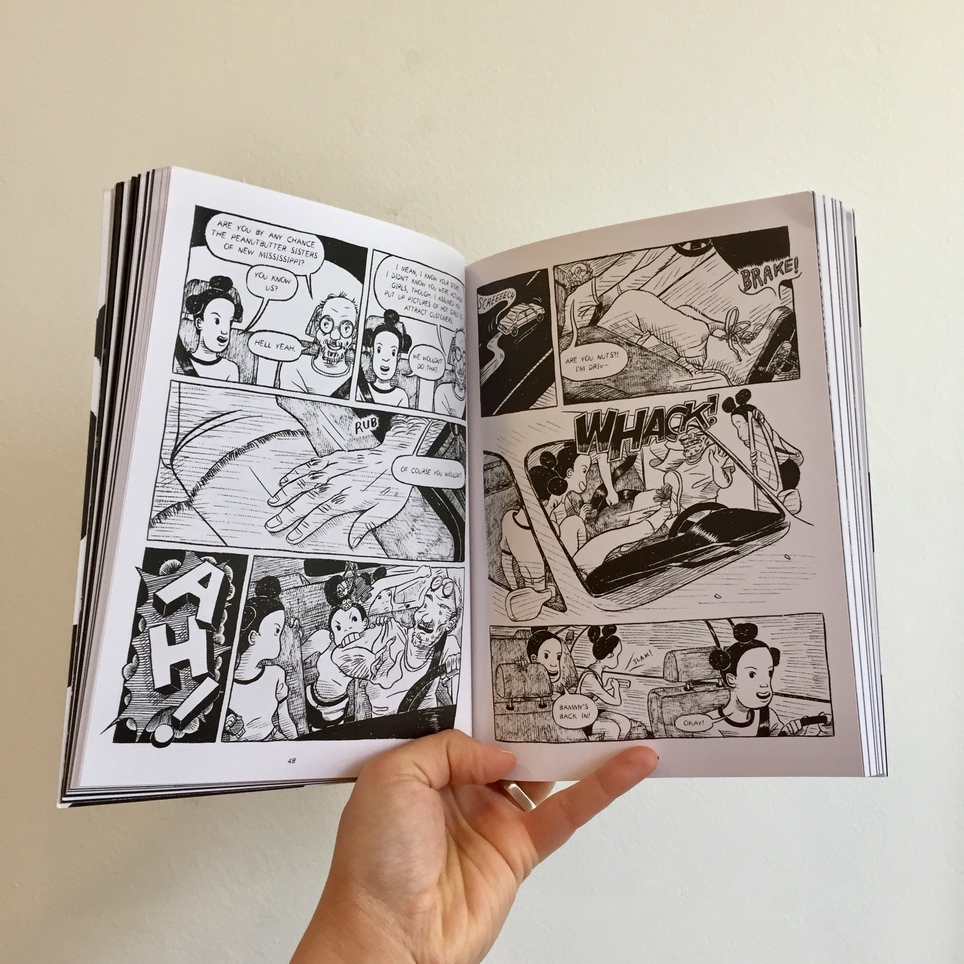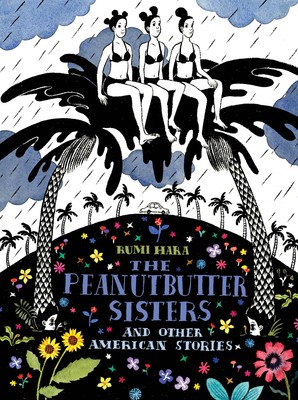 The Peanutbutter Sisters and Other American Stories
Rumi Hara
An immigrant weaves a new, surreal Americana, complete with bubblegum fights and bomb queens.Rarely does a new talent arrive in the medium as unmistakably...
More Info