Soap and Water & Common Sense
May 13, 2020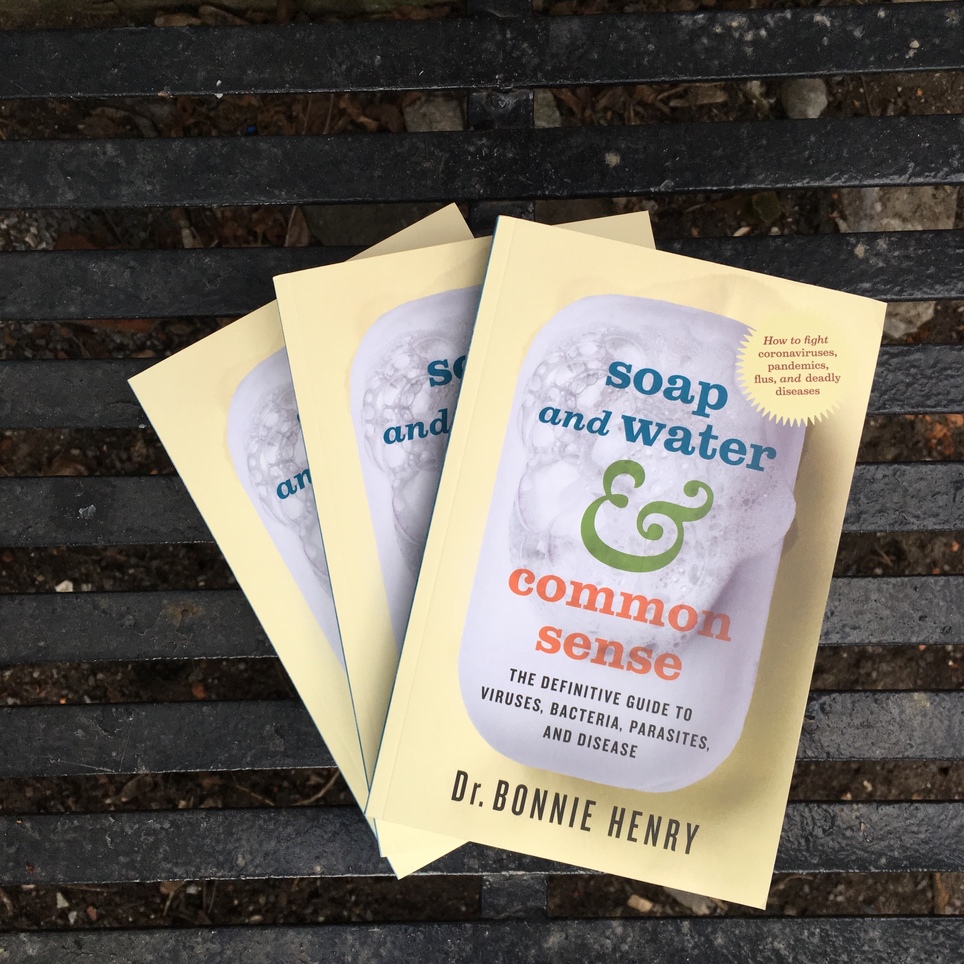 New in our online store - Soap and Water and Common Sense: The Definitive Guide to Viruses, Bacteria, Parasites and Disease by Dr. Bonnie Henry, Provincial Health Officer for British Columbia.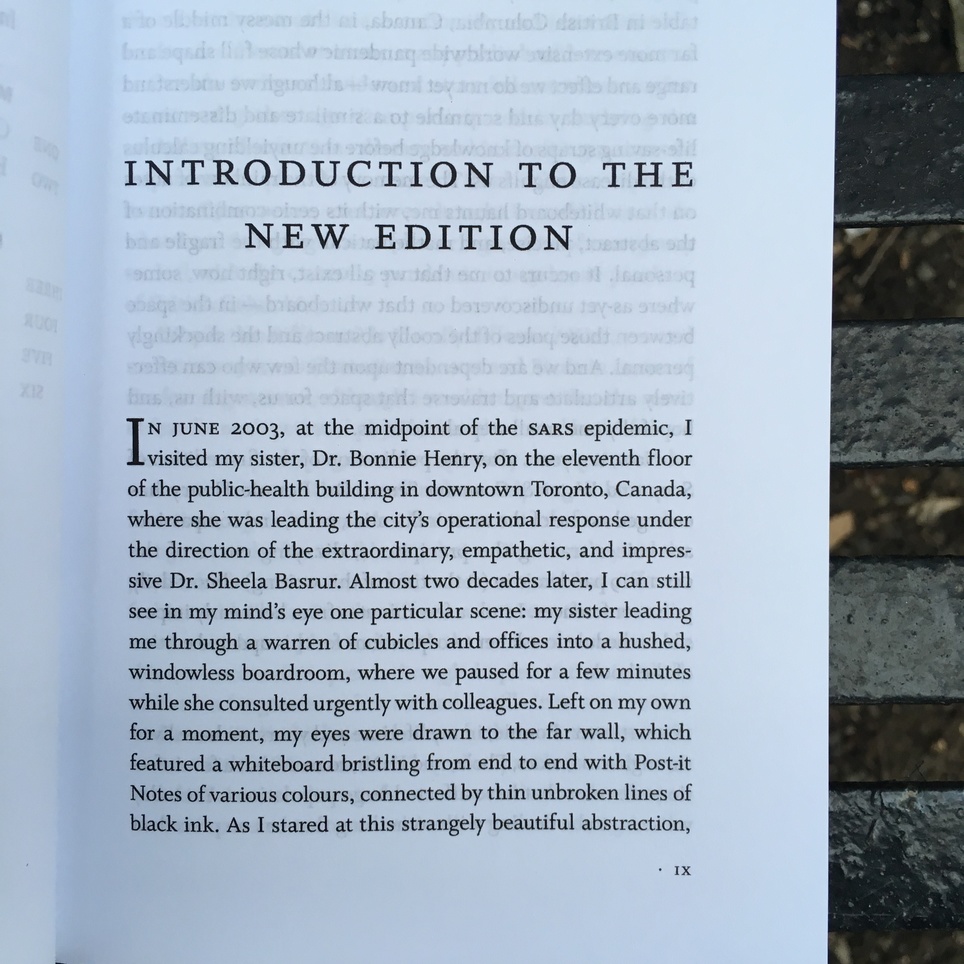 At this point, we know Dr. Bonnie Henry, as a leading epidemiologist fighting the COVID-19 outbreak in British Columbia. Over several decades she as also worked fighting Ebola in Uganda, Polio in Pakistan, SARS in Toronto, and H1N1 across North America.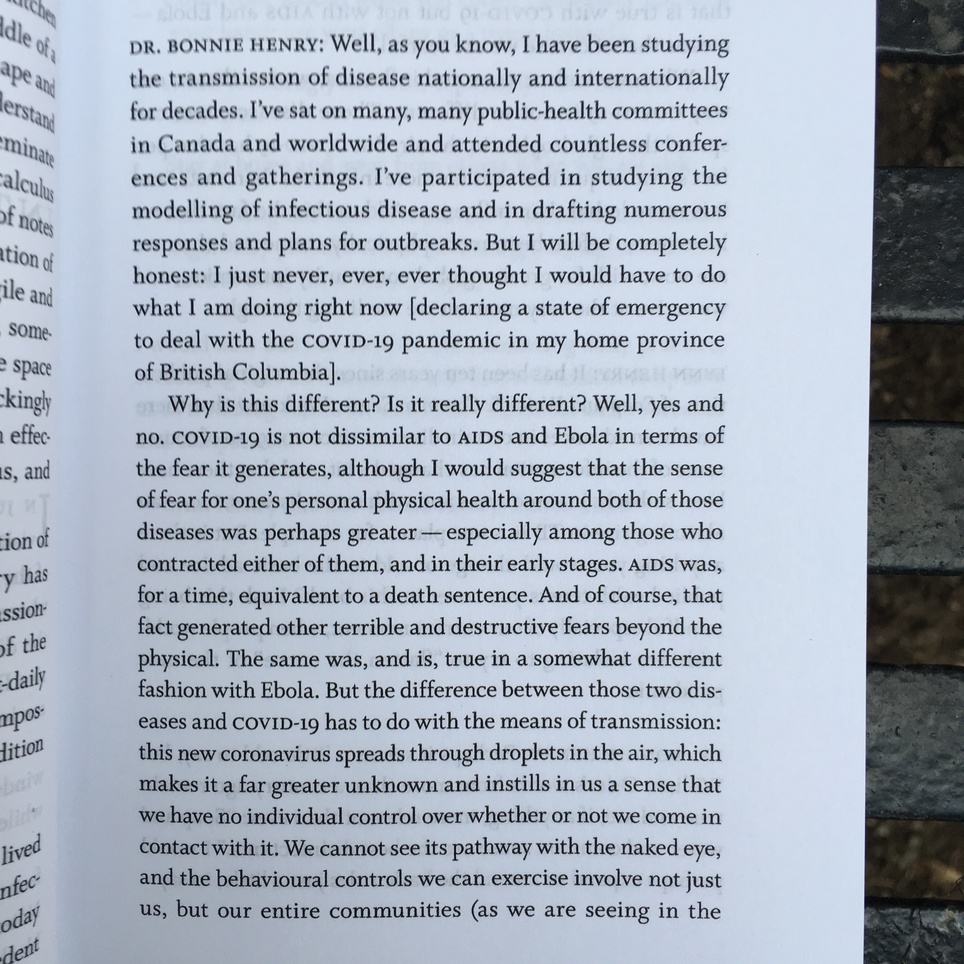 In the book, Dr. Henry provides up-to-date and accurate information on everything from the bugs we breathe, to the bugs we eat and drink, to the bugs in our backyard, and beyond.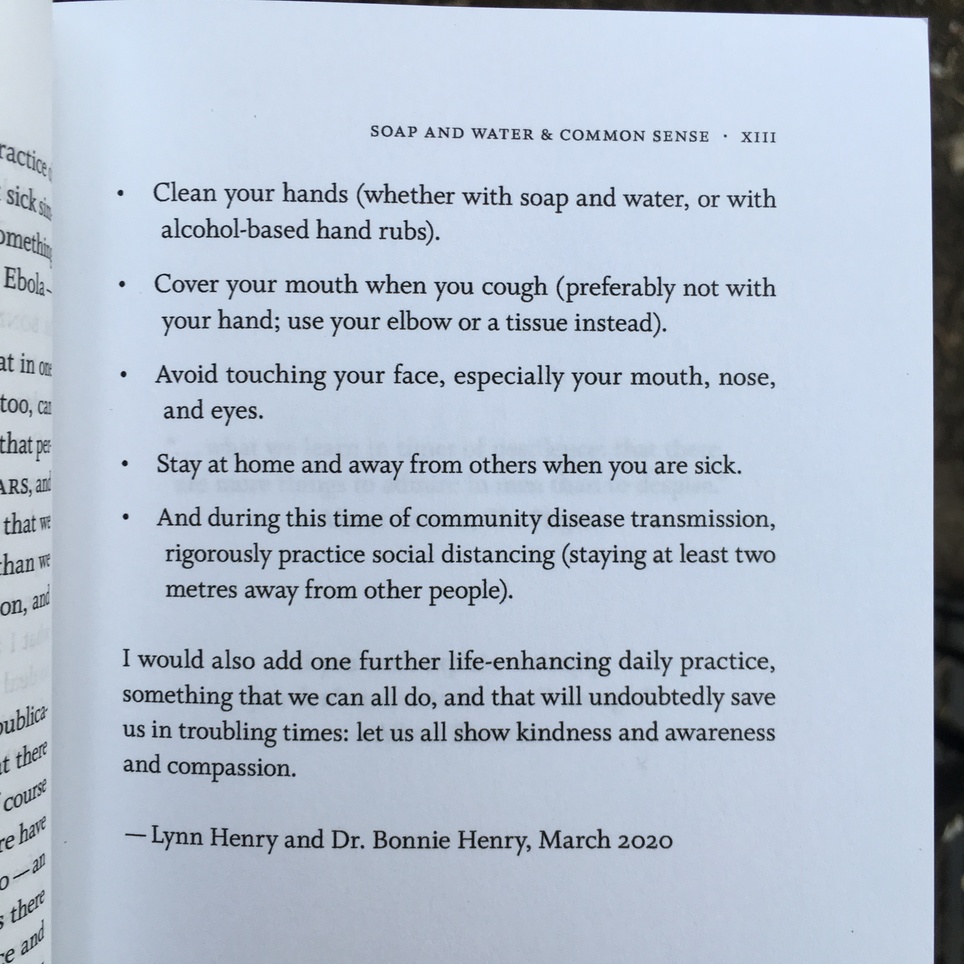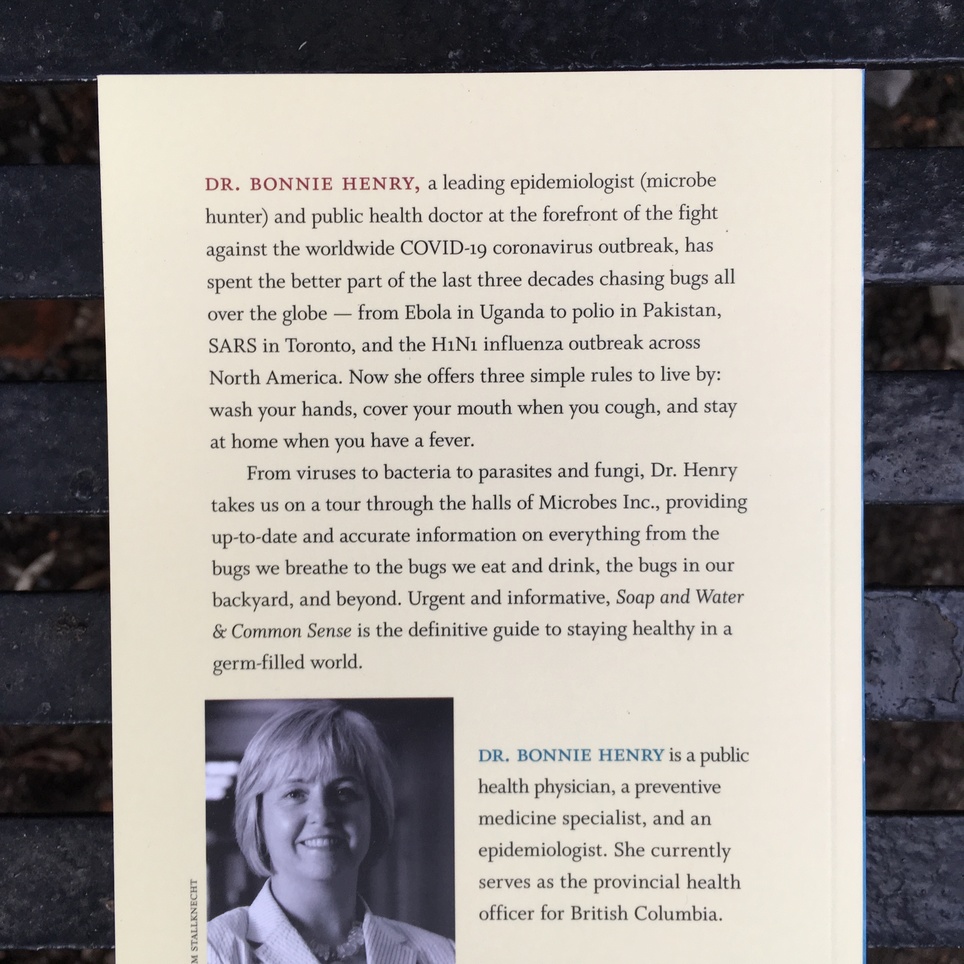 Our online store ships Canada-wide, and offers a bike service delivery for several postal codes in Montreal.