Staff Picks 2019: Rebecca (and Lucie!)
December 23, 2019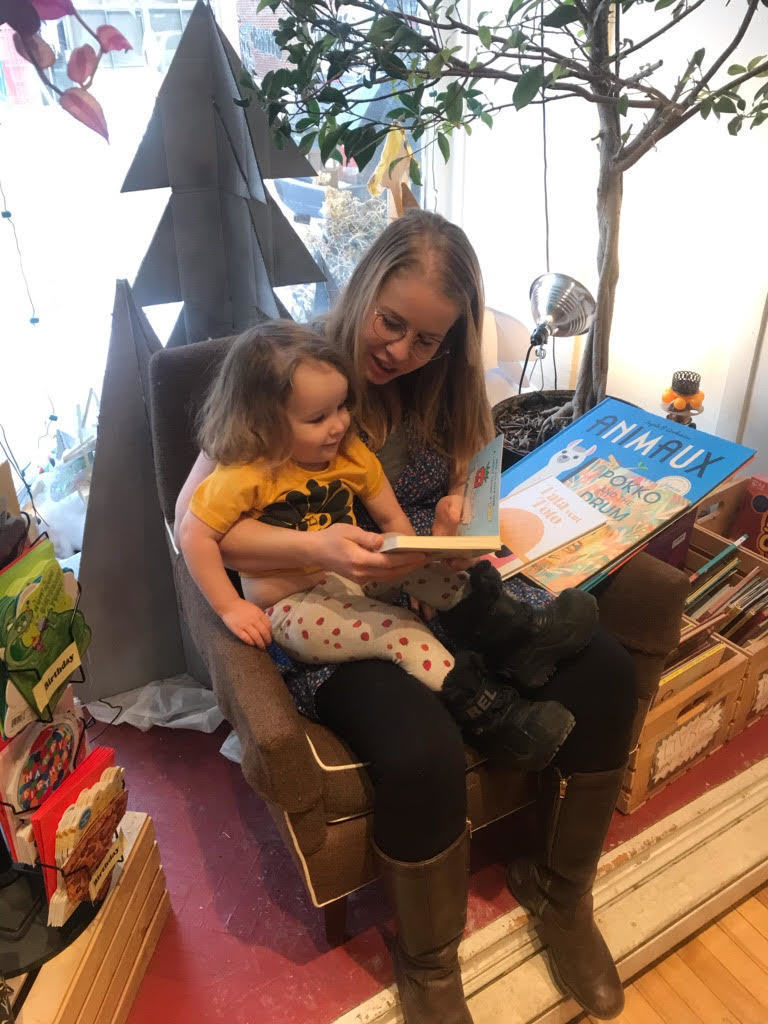 We take reading very seriously at our house. And Lucie has developed some amazing taste in books. So please have a gander at our picks of the year!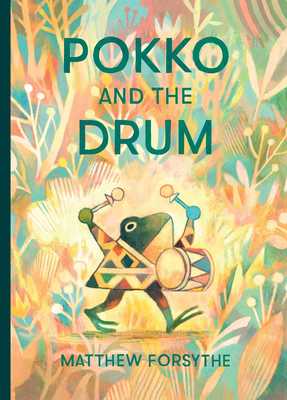 Pokko and the Drum
Matthew Forsythe
A Publishers Weekly Most Anticipated Book for Fall 2019 "In embracing one's own beat, Pokko discovers, extraordinary things can happen." —Publishers Weekly (starred review)...
More Info
Pokko and the Drum - Matthew Forsythe
This is the best book. Pokko literally marches to the beat of her own drum, and I love that this book doesn't shy away from a little honest animal kingdom realism. So funny and so fun to read.
Please note that it's very important to include your own drumming sounds. We're particularly fond of "boom, boom, boom", but I imagine the more musically among you would be able to come up with some great beats of your own.
Also,we have matching wrapping paper. Can it get any more perfect as a gift.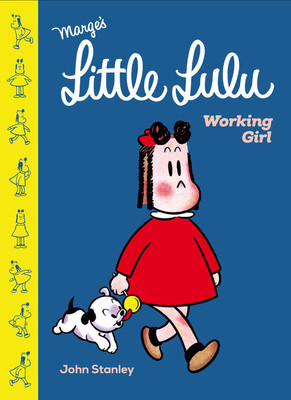 Little Lulu
John Stanley
THE FIRST VOLUME OF A FULL-COLOR REPRINT SERIES, FEATURING AN INTRODUCTION FROM MARGARET ATWOOD! Lulu Moppet is an outspoken and brazen young girl who...
More Info
Little Lulu - John Stanley
When I was pregnant, we learned that Drawn & Quarterly had gotten the rights to Little Lulu and we couldn't think of a better namesake than this feisty and fiery little girl. Lucie is our very own little Lulu and we hope that she grows up as clever and hilarious as the original.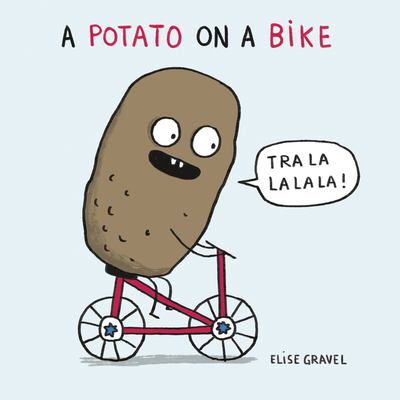 A Potato on a Bike
Elise Gravel
This delightful board book will make the little ones in your life giggle at the absurdity of a fly on the phone and a...
More Info
A Potato on a Bike - Elise Gravel
I'll be honest, we've got a worn through copy of the French version, but I'm so happy to see that this book has finally been translated into English that I had to include it. This book has been so fun to read together. Lucie really gets into the "No Way" part of it with a very serious finger wagging, head shaking, top of her lungs yelling "no".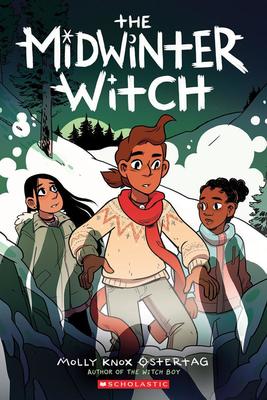 The Midwinter Witch
Molly Knox Ostertag
Aster can't wait for the Midwinter Festival, where all the magical families gather for a competition and a happy reunion. This year, he wants...
More Info
The Midwinter Witch - Molly Knox Ostertag
I don't know why this book peeked Lucie's interest so much given that it is WAY over her age level, but it did, and she sat through the whole book in one sitting. Not only that but she continues to come back to it. She loved looking at it and loved hearing me do all the voices. I liked it too and I'll be passing it on to my niece who's a little bit closer to the intended age level of 8-12 .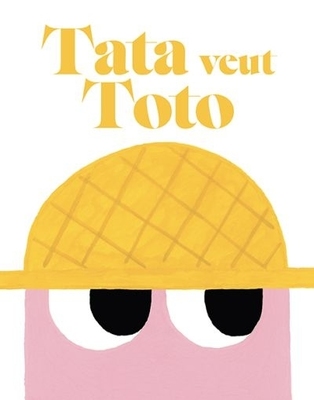 Tata veut Toto
Mathieu Lavoie
Toto est dans Didi. Mais Tata guette... Aussi créative et persévérante que son petit ami rose et ne passant pas par quatre chemins pour...
More Info
In this follow up to Toto's Apple, or Toto veut la pomme in French our industrious friend Toto gets saved by Tata (also rather industrious) after he's been swallowed. I'm not sure who likes this book more, me or Lucie. In any case the illustrations are perfect, the story is hilarious, what's not to like.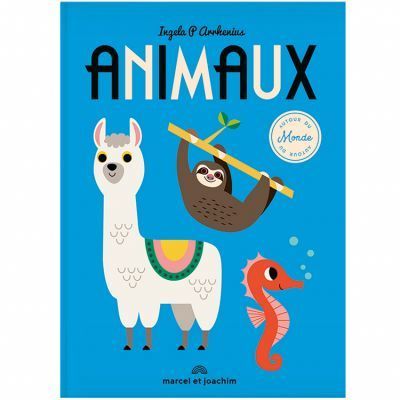 Animaux : autour du monde
Peterson Arrhenius, Ingela
Un bestiaire illustré en grand format présentant 32 animaux du monde entier tels que le lama, le paresseux, le kangourou ou la pieuvre.  
More Info
Animaux : autour du monde
Lucie adores this big book. It is almost as big as her, yet she manages to carry it around and ask for it by name. The illustrations are beautiful, like all of Ingela Peterson Arrhenius work.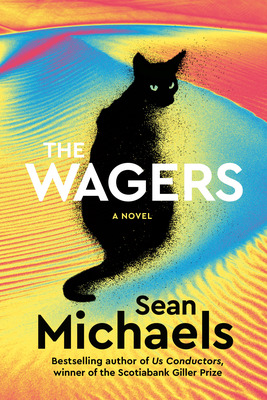 The Wagers
Sean Michaels
Scotiabank Giller-winner Sean Michaels is back with his widely anticipated second novel, The Wagers, a deeply satisfying story of long odds, magical heists and...
More Info
The Wagers - Sean Michaels

This is a must read for anyone that lives in the neighbourhood. I loved seeing the Mile End and it's community reflected in this fun and magical adventure story. But it's not just for Mile-Enders! It's a great romp around the neighbourhood and the world. It makes for perfect holiday reading for anyone.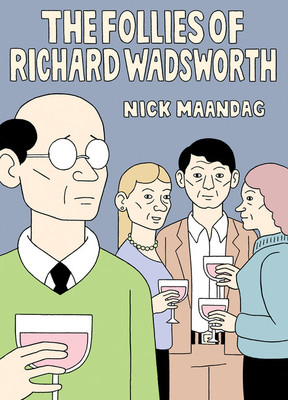 The Follies of Richard Wadsworth
Nick Maandag
A dark, bizarre comedy where teachers push boundaries into preposterous places. The Follies of Richard Wadsworth showcases Nick Maandag's signature blend of deadpan satire...
More Info
The Follies of Richard Wadsworth - Nick Maandag
Do you love candies so sour they hurt your teeth? Then this may be the book for you. I love a good cringe and on a scale of 1-10 of cringe-worthiness this is definitely an 11. I happen to really love following a terribly awkward protagonist, so this fits my tastes perfectly. Maybe it makes me feel better about all my own awkward exchanges? Like the time I emailed all the staff letting them know that Richard Wadsworth was long form for Dick Wad? I was so excited I forgot to give them any context (like that we're about to publish a book with that title…), which is probably why all I got back from that email was crickets and weird looks.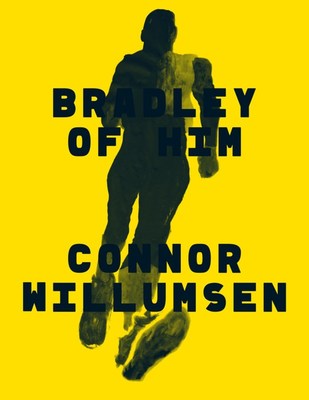 Bradley of Him
Connor Willumsen
A somewhat familiar method actor prepares for a role as long-runner under the heat and bright lights of a near future Las Vegas. The...
More Info
Bradley of Him - Connor Willumsen
So I used to run quite a lot, some might even say I was a little bit obsessive. There was definitely a time when I had tan lines from my running watch/tights/sunglasses/sweatband, and thought that running clothes were appropriate apparel in any space so I definitely relate to the main character in this book. But even if I didn't relate to this character so personally it's incredibly drawn and plays with the comics medium in unexpected ways.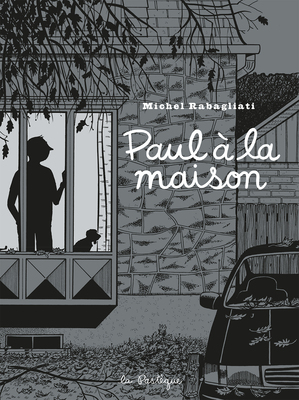 Paul à la Maison
Michel Rabagliati
Paul à la maison est le 9e tome de la série. Cette fois-ci, l'action de déroule en 2012, Paul est auteur de bande...
More Info
Paul à la Maison - Michel Rabagliati
If you live in Quebec and you don't know Paul yet, then you'd better get over here. Although you'll have to wait for this one to be translated you can get ready by reading the previous books in the series, or why not take this opportunity to practice your French?! This latest installment follows Paul through many painful and common experiences of aging with the careful storytelling and tenderness we know to expect from Michel Rabagliati.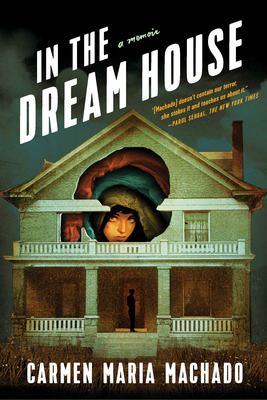 In the Dream House
Carmen Maria Machado
A revolutionary memoir about domestic abuse by the award-winning author of Her Body and Other Parties.In the Dream House is Carmen Maria Machado's engrossing...
More Info
In the Dream House - Carmen Maria Machado
I almost hesitated to include this book, because I spent a good two months already telling everyone in every possible form of media how incredible it is. If you missed our event, then you must at least get a signed copy from the store. I have never read another book that is so intimate and haunting and so factually researched. Once you read it then you simply must come to the Gay Reads Book Club to discuss it on Feb 4th. Our host Kathleen Fraser is one of the most intelligent and welcoming people I know, and this book is certainly worthy of discussion.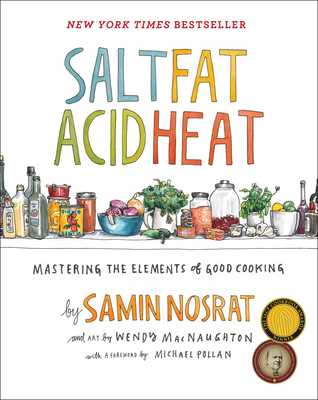 Salt, Fat, Acid, Heat
Samin Nosrat
Now a Netflix series! New York Times Bestseller and Winner of the 2018 James Beard Award for Best General Cookbook and multiple ICAP Cookbook...
More Info
Salt, Fat, Acid, Heat - Samrin Nosrat

Hard not to love a book that gives you license to add salt to everything. Careful though, I accidentally took that chapter a bit too much to heart and learned the very real possibility of over salting. In any case, this book is a great read and a very interesting reference that puts the power of cooking into the readers hands. The goal is to develop skills to making great food without recipes, although there are some very good recipes in this book to help get you started. Our book club for it was delightful!