Staff Picks 2021-Chantal Houtteman
December 15, 2021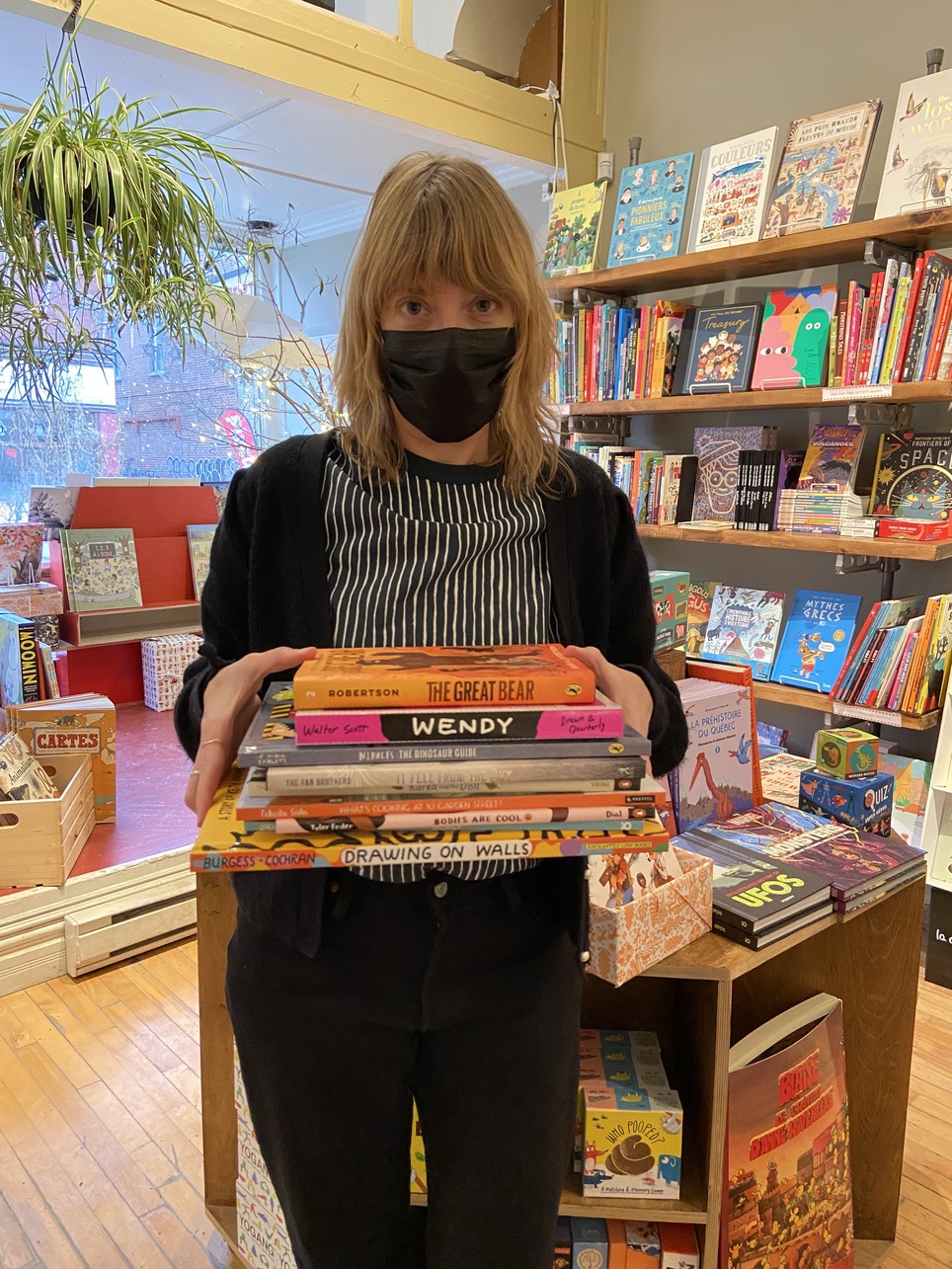 Hicotea: A Nightlights Story by Lorena Alvarez
The Nightlights series never disappoints! Opening these books is always like entering a dream land filled with Magical creatures, landscapes and adventure.
On this adventure, a young girl named Sandy enters a new dimension by peering into a turtle's shell, which turned out to be a museum of the natural world. As the turtle says in this gorgeous book, each object here is 'an answer that might show the world in a different light'. That's exactly how I feel about this series of books.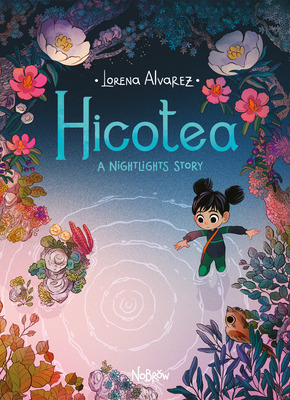 Hicotea
Lorena Alvarez
The mind-bending, psychedlic sequel to Lorena Alvarez's best-selling graphic novel debut Nightlights is now available in a new paperback edition!On a school field trip to...
More Info
Drawing on Walls: A Story of Keith Haring by Matthew Burgess
This Book was released in 2020. It was not the best time for a book to be published, so I thought I would mention it this year. Drawing On Walls highlights Keith Haring's joy in the freedom of his art and his love of people, especially drawing with children. It gives the reader a brief synopsis of Haring's life with beautifully illustrated pictures highlighting some of his personal triumphs in life. This book is a sunshiny celebration of Haring's art and a wonderful introduction to an artist.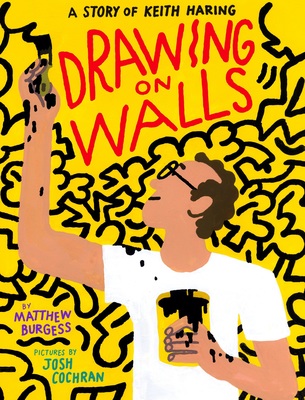 Drawing on Walls
Matthew Burgess
"Burgess describes Haring discovering Robert Henri'sThe Art Spiritin college ("He felt as if the book was speaking directly to him"), encountering the large paintings...
More Info
What's Cooking at 10 Garden Street? By Felicita Sala
Meatballs, Salmorejo, Baba Ganoush, Sole Meunière, Oyakodon are just a few of the wonderful recipes found in this book! A book about community, food and kindness. Readers take a tour of the residents living in a building on Garden Street who share their culturally diverse recipes at a picnic in their backyard…..P.S. Have I mentioned that the pictures are equally scrumptious? Filled with portraits of the residents in their kitchen, the recipes they prepare are illustrated to make it easier for your little one to follow along and maybe try to prepare some Coconut Dahl?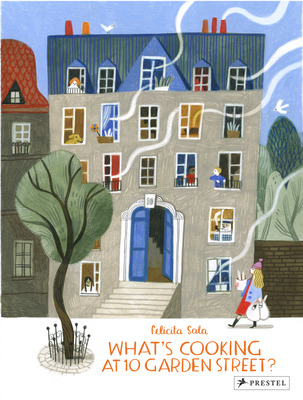 What's Cooking at 10 Garden Street?
Felicita Sala
This delightfully illustrated children's cookbook offers a global menu of dishes to share with friends, family, and neighbors.Something delicious is cooking in the old...
More Info
Bodies Are Cool by Tyler Feder
I don't have enough good things to say about this book! It's perfect for the big people in your life and the little ones. Representing an inclusive body positive theme - hairy legs, moles, stretch marks, poofy hair, etc. - this sweet book covers every body difference one can imagine and displays it in beautiful colors of diversity and joy.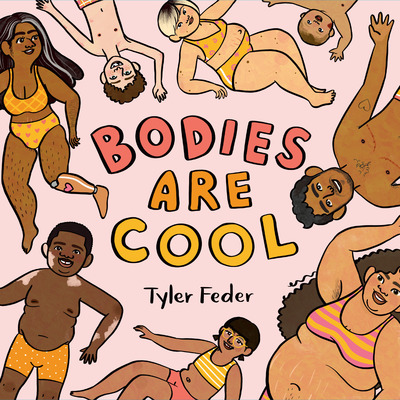 Bodies Are Cool
Tyler Feder
This cheerful love-your-body picture book for preschoolers is an exuberant read-aloud with bright and friendly illustrations to pore over.   From the acclaimed creator...
More Info
Wendy by Walter Scott
Art School was not my favourite experience. Walter Scott's Wendy Series is perfect in its depiction of all the characters one encounters in the art world. (I remember you, the guy who taped himself to the ceiling and then couldn't get down!) I am sure anyone with a bit of experience in the art scene will have a good laugh at Scott's insightful Wendy Series. Scott's Wendy series is reprinted this year. Check out the 2nd volume Wend's Revenge, and Wendy Master of Art.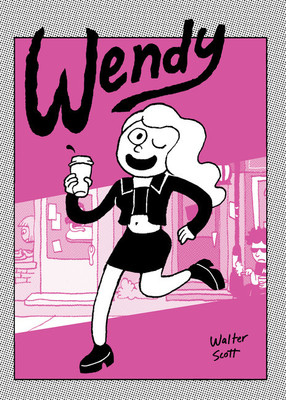 WENDY
Walter Scott
The outrageously funny and painfully relatable satire of an aspiring artist and millennial culture Walter Scott's Wendy comics have become a critical sensation, with...
More Info
The Great Bear: The Misewa Saga, Book 2 by David A. Robertson
This sequel to The Barren Grounds takes the characters Eli and Morgan on another adventure in Misewa. Through Indigenous and Cree teachings, this book touches on current themes such as bullying and making the right choices. Readers will encounter some of the pertinent problems Indigenous people experience while empathising with Eli and Morgan as they find answers and friends.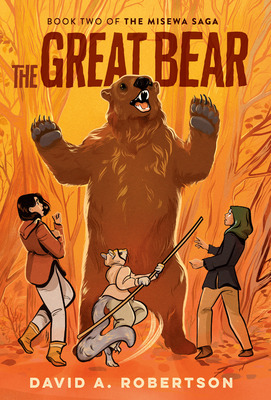 The Great Bear
David A. Robertson
In this second book in the Narnia-inspired Indigenous middle-grade fantasy series, Eli and Morgan journey once more to Misewa, travelling back in time.Back at...
More Info
Kafka and the Doll by Larissa Theule illustrated by Rebecca Green
This book based on truth oozes a quiet kindness with a touch of mystery. It tells the story of Kafka helping a little girl out when she has lost her doll. He tells this girl that her doll is not lost but on a wonderful adventure and then leaves notes from the doll to this little girl, sopping up her sadness of loss and transforming it to wonderment. It is beautiful to read and think of Kafka in a different light, one who writes from a doll's perspective with worldly tales of adventure.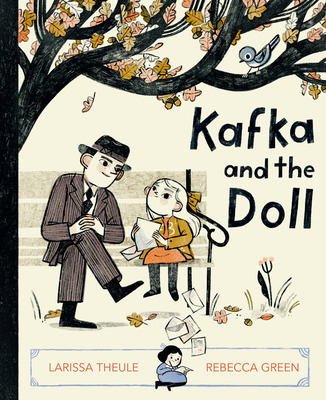 Kafka and the Doll
Larissa Theule
Based on a true story about Franz KafkaInspired by a true story, Kafka and the Doll recounts a remarkable gesture of kindness from one...
More Info
La Robe De Fatou by France Quatromme
The illustrations! The rabbit with the high-tops! The Bear with the Birkenstocks! Fatou the Zebra with the red sandals! I love the characters in this French story. Fatou gets teased at school because he is the only one with stripes. Although his family explains to him how wonderful it is to be a Zebra, he is still not happy being the different looking animal. Defeated, Fatou covers up his stripes only to arrive at school to see his best friend wearing stripes just like his.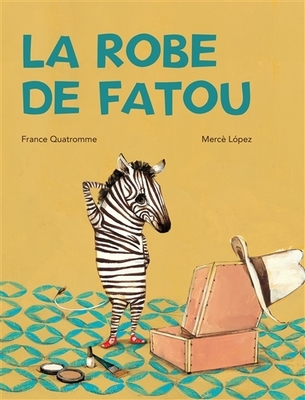 It Fell from the Sky by The Fan Brothers
The Fan Brothers never disappoint me! Their illustrations are masterfully detailed in greys with touches of colour, and the characters each have something unique about them. In this story, a greedy spider wearing a top hat and other fabulous insects find a marble that fell from the sky. Each insect takes a guess at what it is until Spider claims the marble for himself, turning it into a grand exhibit where a ticket admission was one leaf a piece. Until disaster happens...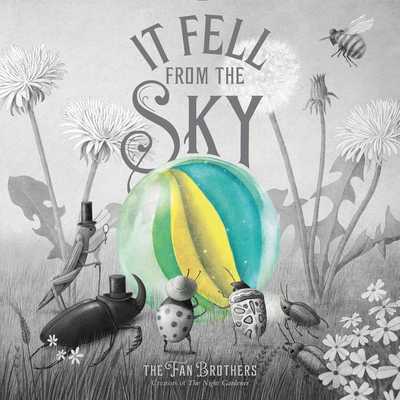 It Fell from the Sky
Terry Fan, Eric Fan
From the creators of the critically acclaimed The Night Gardener and Ocean Meets Sky comes a whimsical and elegantly illustrated picture book about community,...
More Info
Nibbles: The Dinosaur Guide by Emma Yarlett
Nibbles is a small book eating monster, he takes bites out of your books until he can tunnel right through. Each book he nibbles through creates his adventure, in this case it's a dinosaur guide. Can Nibbles escape the diplodocus? Will he make friends with any of these ferocious beasts? Little ones will not be disappointed when they get to go on the adventure with nibbles and discover dinosaurs.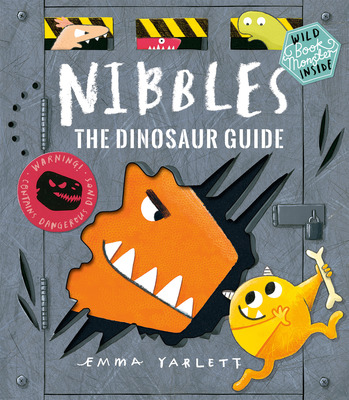 Nibbles: The Dinosaur Guide
Emma Yarlett
Follow a rambunctious little monster as he nibbles his way through a dinosaur book! A fun, interactive picture book complete with lift-the-flaps, peek-through pages...
More Info