Stores Are Closed - Shop Online!
March 19, 2020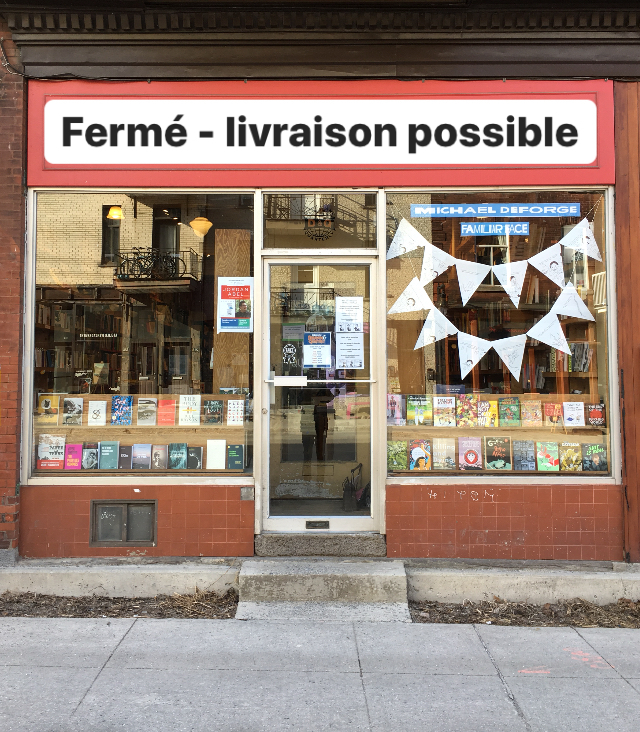 Hi Friends,

We have our English site here, ou nous avons notre page Les Libraires ici pour toutes vos commandes en ligne. You can also purchase audio books which directly support our bookstore via our page at Libro.fm!

Please note that our stores are closed. We are still shipping books as we operate as an online store only.
A staff member will be at 176 Bernard from noon-5pm daily to help facilitate shipments. Please call (514-279-2279) or email (librairie@drawnandquarterly.com) if you have any questions or are looking for recommendations.

During this time we're going to continue doing what we think we do best, and that's building community.
So, we'll have an online story time every day this week, which we'll post at 11am. We're also going to keep conversations going with our online book club groups. If you're reading one of our picks, or in the midst of it then join in the conversation! Still need to buy it? Then you can! Just online only.

Much love and care to everyone! A great big virtual hug to you all! Thank you for being wonderful. Stay safe and sound.

Bonjour,
Vous pouvez consulter notre stock sur notre site internet ajusté pour permettre les commandes en ligne pour les livres en anglais et en français. Rendez-vous sur notre site en anglais ou via la page Les Libraires!

Nous allons continuer à faire ce qui nous semble le plus important: contribuer à la communauté. Nous transférons donc nos activités en ligne. Nous offrirons une heure du conte chaque jour à 11h00 sur notre blog et sur les médias sociaux avec des lectures bilingues.
Nous allons continuer à échanger autour des livres grâce à nos clubs de lecture en ligne. Si vous êtes en train de lire un livre de notre sélection rejoignez la conversation! Et désormais, vous pouvez aussi vous le procurer en ligne!

Un membre de notre équipe seront au 176 Bernard de 12h à 17h chaque jour pour faciliter l'expédition de livres.
Nous avons mis en place en service de livraison pour vos commandes. Vous pouvez nous joindre au 514-279-2279 ou à librairie@drawnandquarterly.com avec vos questions.
Prenez bien soin de vous, merci de votre fidélité et de votre soutien!