Summer Reads 2022 - Binh
June 16, 2022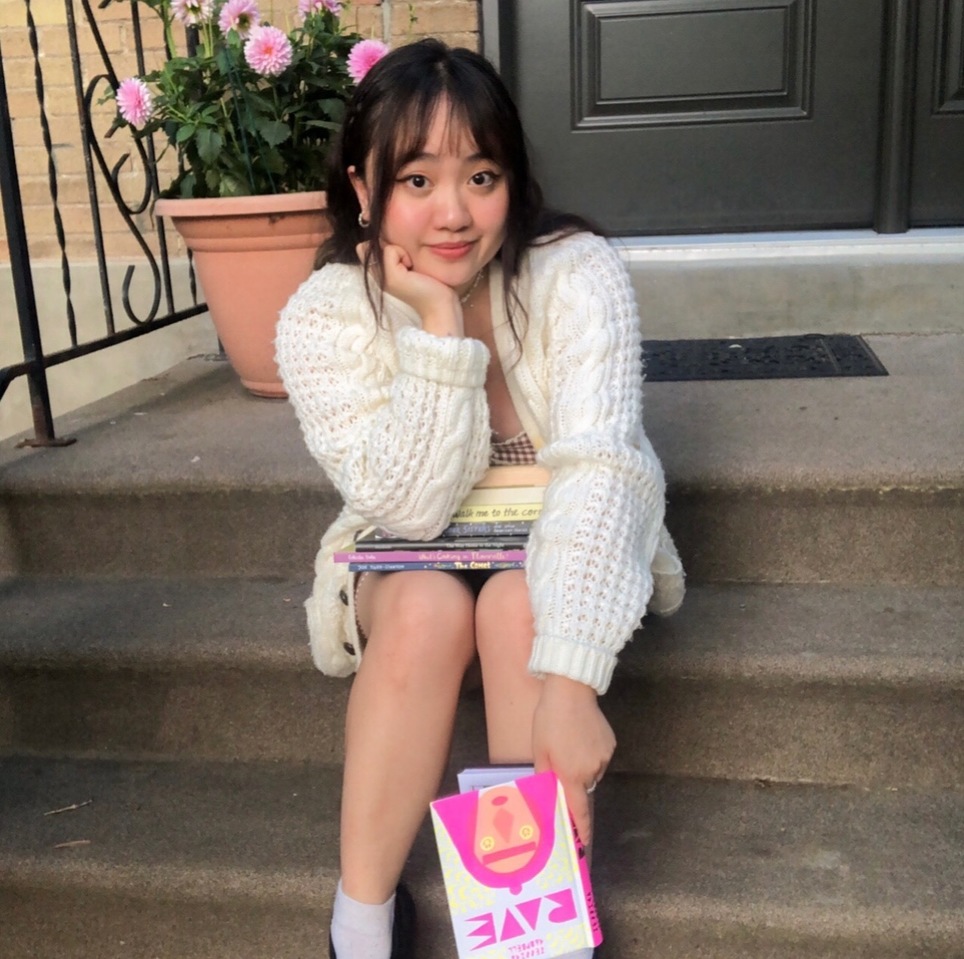 Round 5 of this year's summer reads is (in big part) dedicated to childrens' and YA literature! Here are a few titles addressing topics I am glad to find in more picture books, graphic novels and novels for younger audiences.

Change and Grief
Although change is the biggest sign of growth, the weight it carries often requires an extra ounce of love and support from the ones closest to us. Whether a huge move or a tiny step out of the comfort zone, change evokes unfamiliar emotions, vulnerability and a desire to find stability amidst new experiences.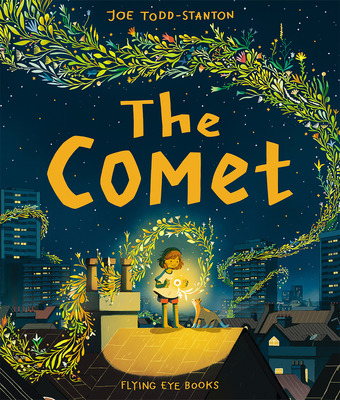 The Comet
Joe Todd-Stanton
When Nyla is forced to leave her home in the country to start life again in the city, all she can think about is...
More Info
Joe Todd-Stanton's The Comet is a stunning and heartfelt picture book on the type of change many of us know all too well; moving out of our first house. Through his ever so stunning and distinct art style, Todd-Stanton successfully captures the overwhelming emotions and genuine heartbreak that are felt when parting with one's first home. This is a wonderful picture book to accompany children (and their parents!) through their first move, reminding them that home is not only where the heart is but also where its magic is carried.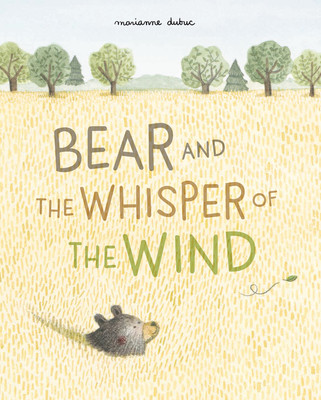 Bear and the Whisper of the Wind
Marianne Dubuc
From the award-winning author and illustrator of Up the Mountain Path, The Fish and the Cat, and Otto & Pio comes an imaginative read-aloud...
More Info
Local author Marianne Dubuc strikes again with a picture book that will tempt me to move out of the city and settle in the countryside. In Bear and the Whisper of the Wind, a bear longs for new experiences after having lived most of his life content with eating strawberry pie and spending time with his friends (very ideal, if you ask me). Dubuc's lovely art style carries her young readers through a story teaching them that although scary at first, stepping out of our comfort zone can lead to exciting adventures, delightful encounters and new perspectives. I particularly enjoy that this picture book takes the time to depict the ups and downs of one's journey towards new experiences!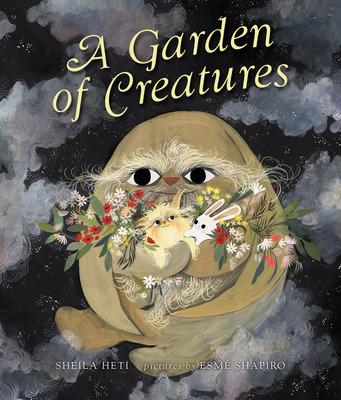 A Garden of Creatures
Sheila Heti
A tender and deeply moving picture book about loss and the big questions it leaves behind from New York Times bestselling author Sheila Heti...
More Info
Sheila Heti's A Garden of Creatures carves its own special place in my heart for addressing a topic that is not always easy to discuss (yet very important!) with younger audiences. Tackling a heavier type of change, this picture book offers wise words on the experience of loss while creating a space for the big questions that it evokes. I am very fond of the way Heti frames the process of grief in a very tender yet honest fashion, effectively pulling at my heartstrings while Esmé Shapiro's illustrations act like a comforting hug.

Coming of Age and Identity
Coming of age stories create a space in which children grow into young adults while never really growing out of the state of confusion that follows them as they piece together their identity. What I love about the coming of age genre is that it is constantly evolving, challenged and revisited generation after generation – each new story adding to the pool of big questions about the ever so bewildering experience of growing up.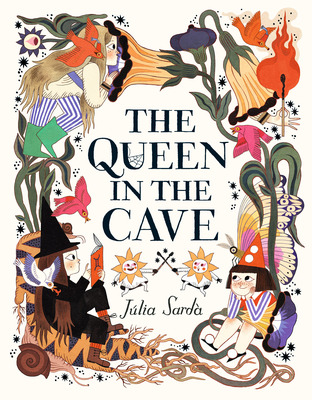 The Queen in the Cave
Júlia Sardà
In her debut as author-illustrator, Júlia Sardà spins an enthralling and evocative tale, rich with layers of meaning to be discovered.One night, Franca has...
More Info
Although written for a younger audience, Júlia Sardà's The Queen in the Cave offers a glimpse into the experience of growing up through a story in which three sisters learn about the importance of independence in their collective quest for magic. The eeriness and charm captured in this picture book are reminiscent of Where the Wild Things Are and Alice in Wonderland with a touch of Sardà's enchanting imagination reflected through her illustrations. A book I already look forward to reading again during the Fall!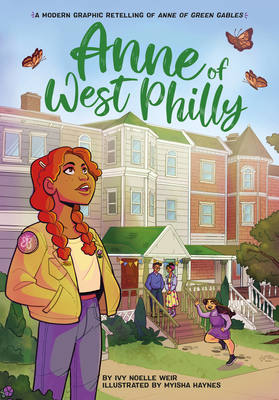 Anne of West Philly
Ivy Noelle Weir
Anne of Green Gables with a twist: in this follow-up to Meg, Jo, Beth, and Amy and The Secret Garden on 81st Street, this full-color graphic...
More Info
Having closely kept an eye on all adaptations of Anne Shirley-Cuthbert's classic adventures, I am excited to dive into Ivy Noelle-Weir's Anne of West Philly which offers a modern twist to the original story. A very relatable and charming protagonist, Anne Shirley's growth into adolescence teaches resilience and authenticity while always nurturing a space for creativity and imagination. I am excited to see how Noelle-Weir's graphic novel adaptation frames the morals of Anne's story through contemporary lenses.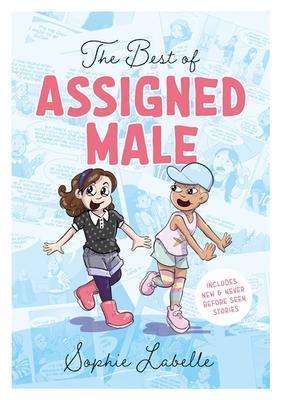 The Best of Assigned Male
Sophie Labelle
Follow young trans girl, Stephie, and her group of queer friends as they navigate school, family and relationships, and experiences of being trans. Humorous...
More Info
Assignée Garçon est une bande-dessinée écrite et illustrée par l'auteure-illustratrice canadienne Sophie Labelle. Cette œuvre offre un portrait sur les expériences d'un groupe d'ados queer et transgenres qui naviguent leur identité, leur cercle social et leurs premières histoires d'amour avec solidarité et patience. Labelle s'assure de discuter des expériences de ses personnages avec honnêteté et authenticité, sans jamais manquer d'humour! Je suis ravie de voir plus de représentation dans la littérature qui rejoint des jeunes lecteurs trans en leur offrant des personnages face auxquels ils peuvent se reconnaître.

Female Protagonists in YA Fantasy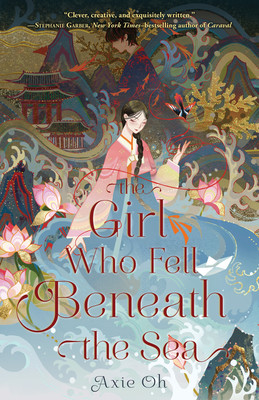 The Girl Who Fell Beneath the Sea
Axie Oh
A New York Times Bestseller!Axie Oh's The Girl Who Fell Beneath the Sea is an enthralling feminist retelling of the classic Korean folktale "The...
More Info
Axie Oh's The Girl Who Fell Beneath the Sea pulls you into a whimsical and vibrant world painted by the colors of its mythology. In this story, a Korean girl named Mina must make her way through a Spirit Realm after having thrown herself into the sea to stop her brother's lover from being sacrificed to the Sea God. I was thrilled to know that this novel was inspired by Korean folktale and is, apparently, very reminiscent of the beloved movie Spirited Away for its vivid world of spirits and lovely characters. I am very delighted to see more Asian protagonists in YA and look forward to be immersed in this world while enjoying Axie Oh's storytelling – as always. Bonus points for the gorgeous cover!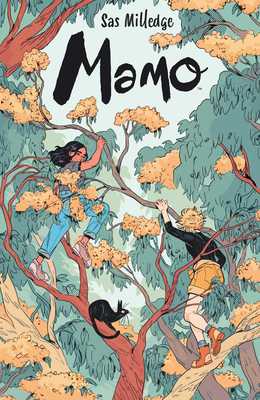 Mamo
Sas Milledge
Family matters aren't just hocus-pocus for this young witch!Cartoonist Sas Milledge (The Lost Carnival: A Dick Grayson Graphic Novel) makes her astonishing debut in...
More Info
I was initially attracted to Sas Milledge's graphic novel Mamo for its art style and color palette which successfully render the whimsical qualities of Haresden – the magical world where this story takes place. Not your typical story about witches, magic and fae, Mamo tackles topics such as grief, trauma and family through the perspective of two female protagonists who learn to rely on each other rather than letting their identity be dictated by the family there are born into. While carrying a journey of magic and adventure through its colorful panels, this story takes the time to develop its characters and the bond that they share.

The Little Things in Life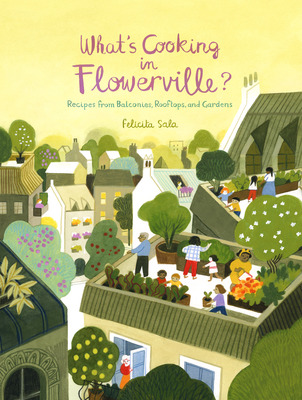 What's Cooking in Flowerville?
Felicita Sala
Young cooks will learn about the edible gifts that each season brings in this warm and inviting collection of recipes from the author of...
More Info
There is nothing that screams 'summer' more than What's Cooking in Flowerville. In this picture book, you will find many recipes inspired by the four seasons and the different crops they nurture. Through these colorful pages, children are encouraged to learn about the fruits and vegetables that are growing in their gardens while also discovering how meals can be prepared from all types of ingredients. This picture book is a great way to introduce children to cooking, and possibly make your picnic meals more interesting!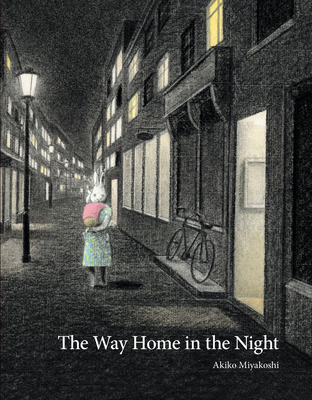 Way Home in the Night, The
Akiko Miyakoshi
A mother rabbit and her young bunny are on their way home in the dark night. "My mother carries me through the quiet streets,"...
More Info
The Way Home In The Night is a beautiful ode to the small (but lovely) things in life. This picture book captures the peace that settles in the evening when everyone seems to have collectively agreed to go sleep and call it a day. Its alluring and charming illustrations perfectly capture the tranquility at the end of an evening stroll and takes the time to appreciate the beauty of banality.

Honorable Mention in Adult Fiction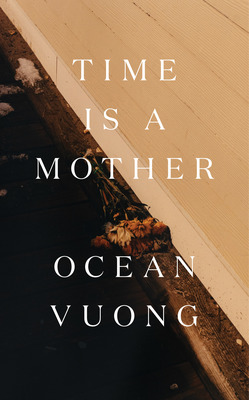 Time Is a Mother
Ocean Vuong
The highly anticipated collection of poems from the award-winning writer Ocean VuongHow else do we return to ourselves but to fold The page so...
More Info
Through Ocean Vuong's prose and poetry, I have always been able to find a space in which I allow myself vulnerability and tenderness. I am very fond of his work for continuously carving a discourse through which Vietnamese voices, experiences and culture are represented. In Time is a Mother, Vuong navigates the experience of grief after the loss of his mother and carefully threads a path towards recovery.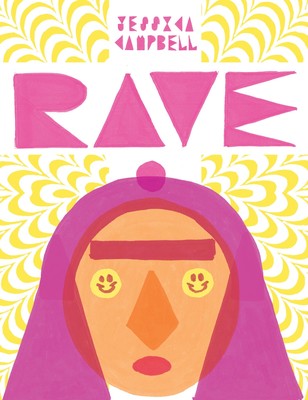 Rave
Jessica Campbell
A queer coming-of-age story, complete with secret cigarettes, gross gym teachers, and a lot of churchIt's the early 2000s. Lauren is fifteen, soft-spoken, and...
More Info
Jessica Campbell's Rave tells the queer coming-of-age story of protagonist Lauren who struggles to navigate her sexual identity while being a member of an evangelical church. Campbell has created a perfect blend of dark humor and authenticity in her distinctive portrait of adolescence.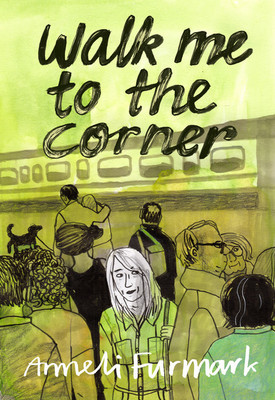 Walk Me to the Corner
Anneli Furmark
Stability withers where passion blossoms in this cool-toned meditation on mid-life relationships.A loving home and husband; two grown sons; a lakeside cabin with a...
More Info
Anneli Furmark's Walk Me to the Corner feels like pulling a loose thread from a sweater and watch it slowly come undone – but in the best possible way. This graphic novel unravels the complexity of love and the longing for it when least expected. It allows its protagonists to be flawed and desired while maintaining a beautiful pace to let us enjoy its watercolor art.