Summer Reads 2022 - Fanny
June 7, 2022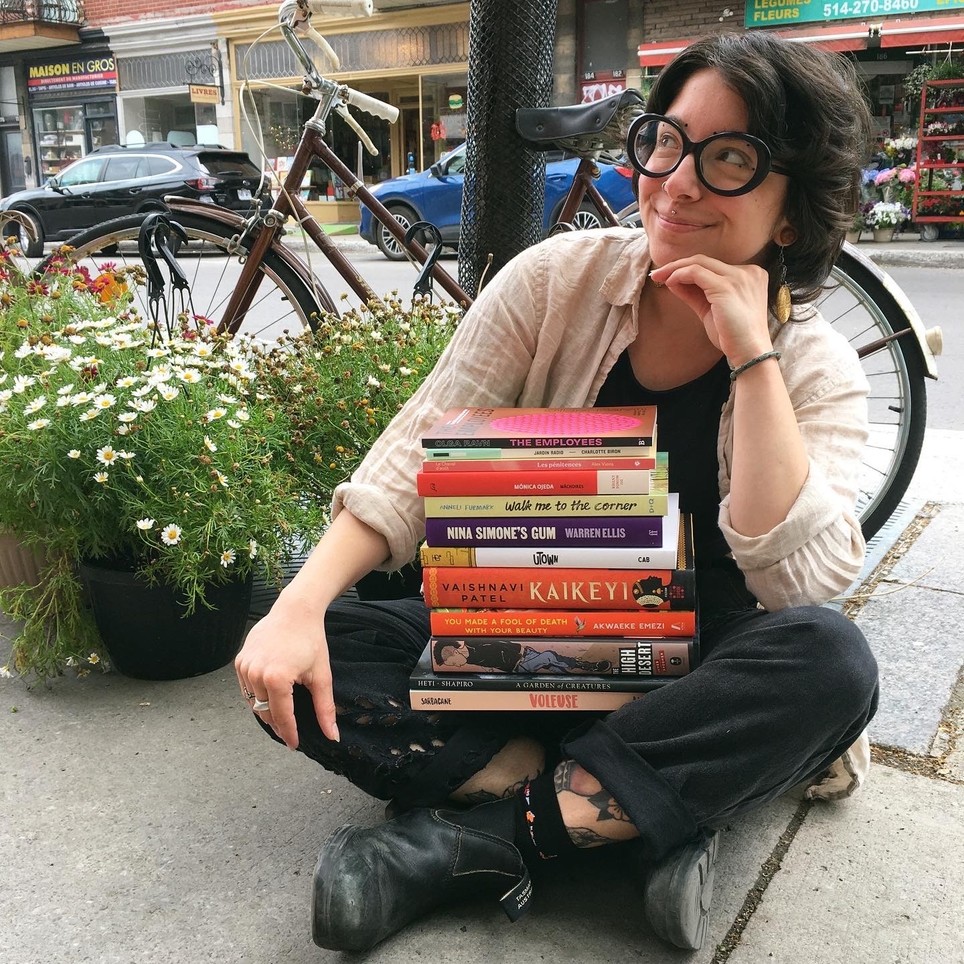 Summer reading, babeyyyyyy! It'll never be nicer outside than it is right now, so grab your picnic blanket and your lemonade and let me tell you what you should consider adding to your TBR pile…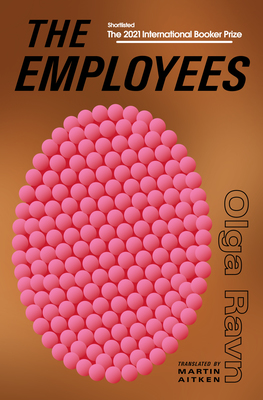 The Employees
Olga Ravn
Shortlisted for the 2021 International Booker Prize, The Employees reshuffles a sci-fi voyage into a riotously original existential nightmare. Funny and doom-drenched, The Employees...
More Info
Picture this: it's the far-off future and you're on a spaceship called The Six-Thousand Ship. You and hundreds of others work on this ship. We all have various duties: I clean, you plot our planetside expeditions and they–that is, HR–interview us about our growing attachment to the strange objects that populate the ship.

The characters of Olga Ravn's novel are both human and android, with little to distinguish one from the other. In their reports to the ship's HR, they speak in dreamy, poetic language and question art, life and productivity. Mutiny approaches, but its end goal is vaporous…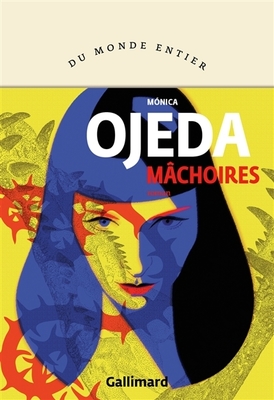 Mâchoires
Monica Ojeda
A Guayaquil, Fernanda est lycéenne dans un établissement catholique de l'Opus Dei, réservé à l'élite. Elle est passionnée par la littérature et les films...
More Info
L'écriture de Monica Ojeda a quelque chose d'écrasant. Ses mots s'empilent les uns sur les autres et étouffent ses lecteurices. Le flot incessant de cette parole rend compte dans Mâchoires du destin macabre de Fernanda, une adolescente qui, bien que passionnée par les films d'horreur, n'imagine pas qu'elle y figure elle-même. Chez Ojeda, l'horreur s'avère être beaucoup plus complexe que l'enlèvement initial de Fernanda; on y retrouve une véritable rage féministe.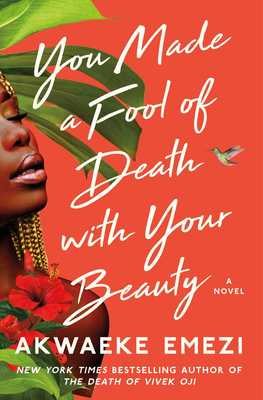 You Made a Fool of Death with Your Beauty
Akwaeke Emezi
Named a Most Anticipated Book of 2022 by The Washington Post, Oprah Daily, Vulture, Harper's Bazaar, Thrillist, Essence, Good Housekeeping, Glamour, Marie Claire, Parade,...
More Info
Akwaeke Emezi doesn't fuck around. You Made a Fool of Death With Your Beauty, their second novel out this year, stars Feyi, a widowed twenty-something visual artist who's just learning to get back on her feet after the accidental and tragic death of her husband. Getting up on her feet–that is, landing an absolutely legendary gallery show and meeting, sleeping with, and falling for more than one man. Here, Emezi tackles the twin beasts of grief and love, writing an entirely compelling and lyrical (and yes, SPICY) romance novel.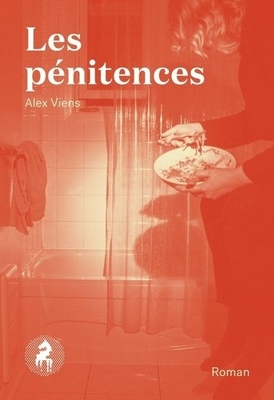 Les pénitences
Alex Viens
Jules rend visite à son père, Denis, un vieux punk imprévisible, afin de lui remettre une énigmatique petite boîte. Après un silence de dix...
More Info
Court roman d'une prose vengeresse, Les pénitences frappe. Première œuvre romanesque de l'auteurice Alex Viens, il rend compte des retrouvailles quelque peu désastreuses de Jules et son père, Denis. Un thriller littéraire mettant en scène les ramifications diverses de la pauvreté.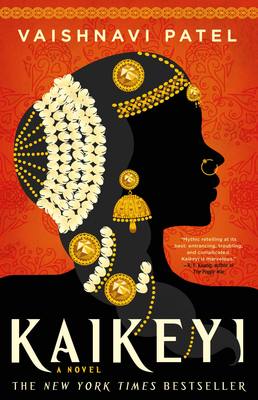 Kaikeyi
Vaishnavi Patel
AN INSTANT NEW YORK TIMES BESTSELLER!"MYTHIC RETELLING AT ITS BEST." —R. F. Kuang, author of The Poppy War A stunning debut from a powerful new voice,...
More Info
Vaishnavi Patel's Kaikeyi is a retelling of the story of the vilified queen from the Sanskrit epic Ramayana.
At 500 odd pages, Patel's novel is one I want to sit down with this summer, maybe with my toes in a lake or something. I've always been drawn to these so-called scorned women, these evil queens, and I can't wait to see how Kaikeyi fits (or doesn't fit) into this canon!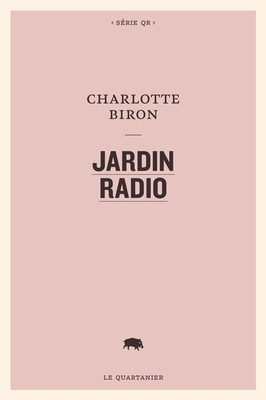 Jardin radio
Charlotte Biron
Une boîte de carton, une cassette, un téléphone, une radio. Le décor est dépouillé. Le corps est en convalescence, improductif, à l'écart du monde....
More Info
Récit polyphonique au sens littéral, Jardin radio fait entendre la voix de la narratrice à travers sa radio, ainsi que celle d'autrui. Ce sont ces voix, la sienne et celles d'inconnu à la radio, qui lui tiennent compagnie lors de sa longue convalescence suite à plusieurs interventions médicales. Récit méditatif et fragmentaire, il aborde des enjeux identitaires en lien avec la santé.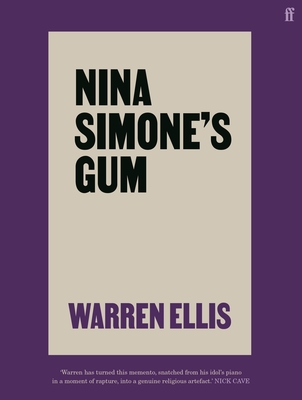 Nina Simone's Gum
Warren Ellis
THE TIMES TOP 10 BESTSELLERA ROUGH TRADE, MOJO, UNCUT BOOK OF THE YEARA GUARDIAN, TELEGRAPH, THE TIMES, IRISH TIMES BOOK OF THE YEARFrom award-winning...
More Info
I can't pretend to know much about Nina Simone, outside of the 10 minute version of 'Sinnerman' that I queue up to wash the dishes sometimes. And I didn't learn much more about her by reading Warren Ellis' book, either, as she's not the book's actual subject: her twenty year old (chewed) piece of chewing gum is.
Part art book, part memoir, Ellis' work is a veritable testament to art and community. Using his own personal relationship to Dr. Nina Simone's oeuvre as a starting point, he chronicles the life and travels of the piece of gum. We see it change hands; we see it cast in silver and in gold. We see it stood upon a marble plinth, surrounded by velvet. And most importantly, we see the emotions that the gum evokes in everyone it comes into contact with: we're shown–and in this showing–become part of those who are touched by Nina Simone's spirit, by her resilience and passion and audacity. We too, are invited to kneel at the altar of art and to consume and be consumed by it.
Reader, it brought tears to my eyes.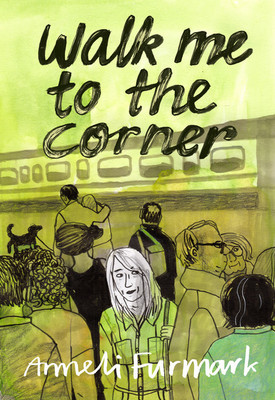 Walk Me to the Corner
Anneli Furmark
Stability withers where passion blossoms in this cool-toned meditation on mid-life relationships.A loving home and husband; two grown sons; a lakeside cabin with a...
More Info
Maybe it sounds cliché when I qualify Anneli Furmark's latest graphic novel as delicate, tender & messy. Maybe, you think: Oh, OK, so it's One of Those Lesbian Love Stories. And you'd be right, in a way; Dagmar and Elise are both married with adult children when they meet and fall in love. Except that Furmark's storytelling focuses on the nuances between love and selfishness. Her characters come to life–achingly so–in her use of vivid watercolors. They all have complex motivations and desires and it is so satisfying to see these older women fuck up their lives for love.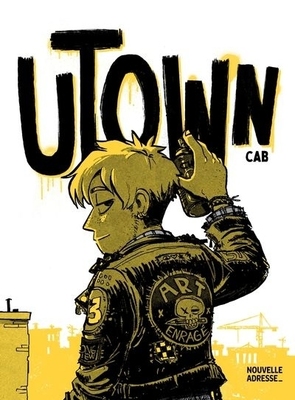 UTown
Cab
Après s'être fait connaitre avec sa série Hiver nucléaire, Cab nous revient avec une œuvre humaine et rassembleuse, le chaînon manquant entre la bande...
More Info
Utown était à la base un webcomic. Et ça saute aux yeux : non parce que les pages sont faites pour être lu en scrollant, mais plutôt car il est évident qu'il s'agit ici d'un travail ardu fait avec (énormément d') amour, sur une longue période. Chaque personnage – qu'iel soit central au récit principal ou à son écart - est dynamique et vivant. Surtout, iels sont toustes attachant.es et il est difficile de ne pas s'investir dans chacune de leurs quêtes individuelles et collectives. Particulièrement, celle qui les réunit toustes: empêcher le quartier de Utown de se gentrifier davantage.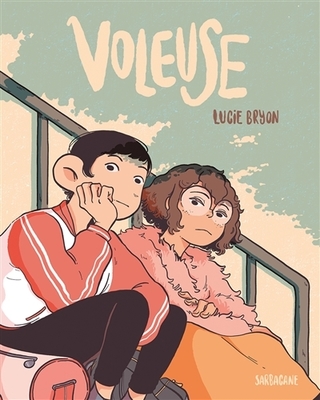 Voleuse
Lucie Bryon
Après s'être enivrée, Ella n'a aucun souvenir de la fête donnée par un mystérieux inconnu à laquelle elle s'est rendue. Au matin, elle se...
More Info
Il y a dans l'œuvre de Lucie Bryon un charme inédit – dans ses illustrations expressives et fluides, autant que dans le propos de l'histoire de Voleuse. On retrouve dans ses pages Ella et Madeleine, deux lycéennes qui entament – suite à un drôle de mystère concernant plusieurs objets volés – une relation amoureuse qui est simplement… adorable.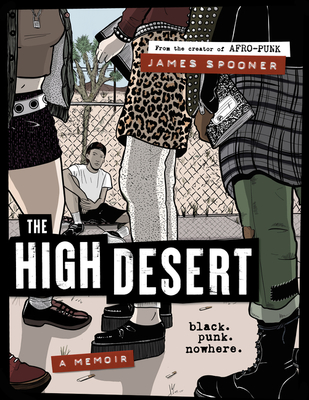 The High Desert
James Spooner
A formative coming-of-age graphic memoir by the creator of Afro-punk: a young man's immersive reckoning with identity, racism, clumsy teen love and belonging in an isolated...
More Info
The punk scene has a long, storied history. And while that history includes Black musicians and figures, they aren't the ones who tend to be at the forefront of the movement. James Spooner's graphic memoir of a Black, punk adolescent is testament to the loneliness inherent to that experience. It strives–and succeeds–in exploring a different, often overlooked, facet of punk life.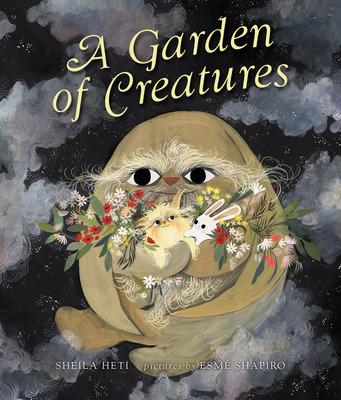 A Garden of Creatures
Sheila Heti
A tender and deeply moving picture book about loss and the big questions it leaves behind from New York Times bestselling author Sheila Heti...
More Info
With A Garden of Creatures, Sheila Heti and Esmé Shapiro pen a haunting and beautiful meditation on grief. The story is as follows: two bunnies, one toast-colored and the other soft and small, live in an opulent garden with a rose-and-buttercream-colored cat. Then one day, a death occurs and they strive to make sense of it. Shapiro's illustrations are as lucious as Heti's prose is sharp and simple; they will break your heart and put it back together again.