Best of 2022 - Chantal
December 22, 2022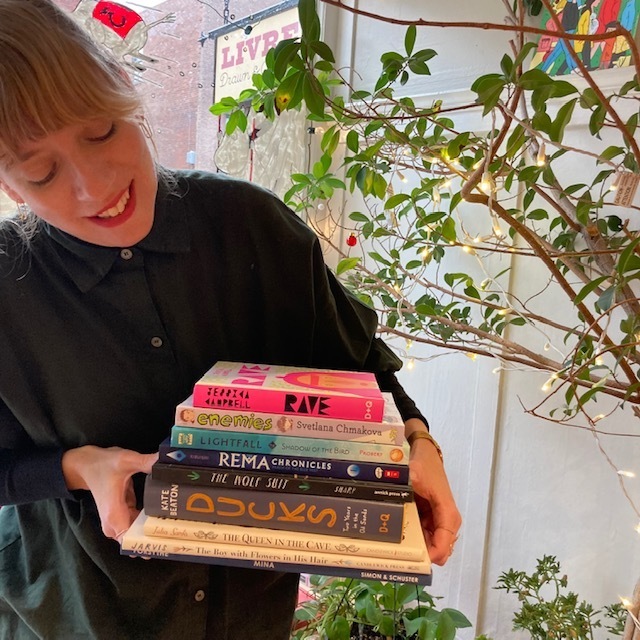 Rave by Jessica Campbell
Reading this reminds me of how lucky I am that my parents were lazy Catholics. I was privileged enough to ask questions and point out some hypocrisy. This coming-of-age narrative follows Lauren, a young woman growing up in the depth of Christian evangelicalism. The weight of the church and its moral undertone become challenging once Lauren experiences the contrasting lifestyle of her new friend and the diverse topics introduced at public school. Soon she finds herself at odds with the familiar code of ethics she once relied on. How does this passive good Christian girl handle the complicated reality of growing up and finding her voice?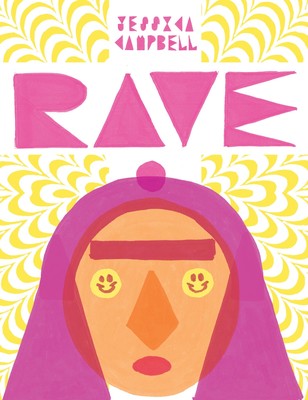 Rave
Jessica Campbell
A queer coming-of-age story, complete with secret cigarettes, gross gym teachers, and a lot of churchIt's the early 2000s. Lauren is fifteen, soft-spoken, and...
More Info
Mina by Matt Forsythe
If it looks like a cat,
walks like a cat,
talks like a cat,
Is it really a cat?
Father mouse is sure the pets he brought home are squirrels, but daughter mouse is not so sure. Considering the father mouse has brought a few curiosities home before. So what are these creatures that look like bored cats? And what happens when they add another pet to the already full household?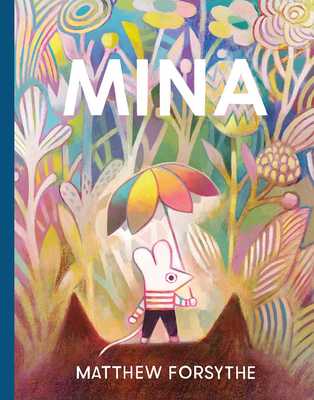 Mina
Matthew Forsythe
From the creator of the acclaimed and beloved Pokko and the Drum comes an emotionally resonant picture book about trust, worry, and loyalty between...
More Info
Rema Chronicles by Amy Kim Kibuishi
Does anyone know someone wishing to read more from the Amulet series? The Rema chronicles can fill that gap. Rema is the name of a distant land with a bounty of riches that other worlds want. The place where the heroine Tabby Simon finds herself in her search for the truth of her father's death. And uncovers her destiny that is tied to the future of Rema.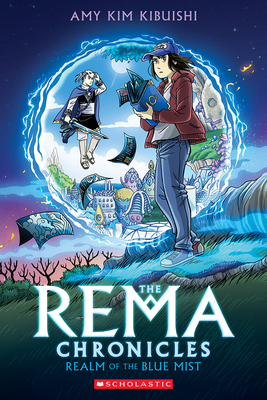 Realm of the Blue Mist: A Graphic Novel (The Rema Chronicles #1)
Amy Kim Kibuishi
Enter the rich and fantastical world of Rema in the first installment of this middle-grade graphic novel series with sweeping adventure and light...
More Info
The Boy With Flowers in His Hair by Jarvis
This book carries a silent beauty and oozes kindness and understanding. I can't help but smile each time I pick it up. The beauty of the pictures awash with colour on a white page evokes the finding of a pressed flower in an unknown book. It speaks of friendship, acceptance and understanding when things change. And most of all, how to be a friend. David is the boy with flowers in his hair, enjoying the beautiful friendship that seems exclusive to young children. His hair is full of flowers that all his classmates enjoy, until one day, he arrives at school, the flowers replaced with dry, sad twigs in the flower's place. Until his best friend creates new paper flowers to place in his friend's hair.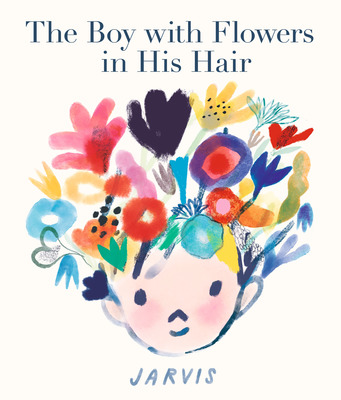 The Boy with Flowers in His Hair
Jarvis
Jarvis offers a moving tale of friendship, kindness, and acceptance, softly touching on the subjects of illness or hardship in a way that young...
More Info
The Queen In The Cave by Julia Sarda
I read and re-read all my beloved fairy tale books as a child. Hans Christian Anderson and the brothers Grimm were my companions. Fairy tales will always be a part of my life. The Queen In The Cave is everything I want from a fairy tale. Three sisters, an enchanted forest, spirited toadstools and creatures that sing and dance. Made even more fantastic with Sarda's incredible illustrations that are finely detailed with lush colour.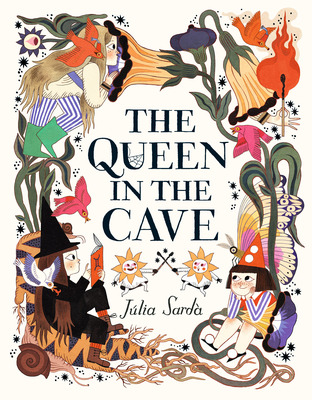 The Queen in the Cave
Júlia Sardà
In her debut as author-illustrator, Júlia Sardà spins an enthralling and evocative tale, rich with layers of meaning to be discovered.One night, Franca has...
More Info
Lightfall Shadow of the Bird By Tim Probert
Bea and Cad are back! They are battling what seems to be the tragic destruction of their planet. Their path to save their world leads them to more questions and choices between truth and salvation. Decisions and consequences are presented through delightful creatures and lush graphics. This is the second volume in the Lightfall series, and it just gets better.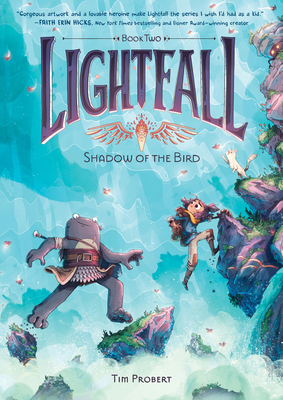 Lightfall: Shadow of the Bird
Tim Probert
New York Times bestselling author Faith Erin Hicks says of Lightfall: "Gorgeous artwork and a lovable heroine make Lightfall the series I wish I'd had as a...
More Info
Enemies by Svetlana Chmakova
Enemies is the fourth installment of the Berrybrook Middle School series. This series should definitely be on the shelf next to Raina Telgemeier books. Chmakova has an uncanny ability to tap into the minds of middle schoolers, exemplifying the multiple emotions, politics, awkwardness, and kindness kids in middle school deal with. I know an eleven-year-old who has re-read this series since he was 9. And each time, I hear him laugh out loud, sigh, yell, this one is my favourite and then ask me when there will be more from this series. Crush, Awkward and Brave are the other titles in this series and are equally charming reads.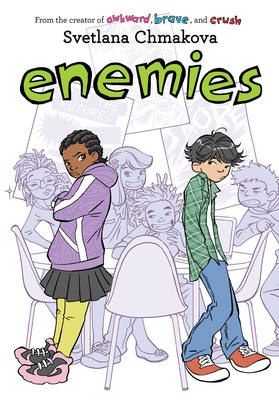 Enemies
SVETLANA CHMAKOVA
Felicity's sure she's going to do something big. Exactly what is still a mystery, but she'll figure it out. Her sister, Letty, teases Felicity...
More Info
The Wolf Suit by Sid Sharp
We have all heard the saying, "Wolf in Sheep's Clothing"; this book is not quite that. But Better!Sid Sharp's writing is witty and original. Their depiction of Bellwether Riggwelter, a timid rabbit, is endearing, resonating with anyone with a significant fear. In this case, the wolves in the dark forest just outside Bellweather's door. This brave rabbit comes up with a plan to enter said forest and face the scary wolves. Of course, their plan unravels but does chaos ensue?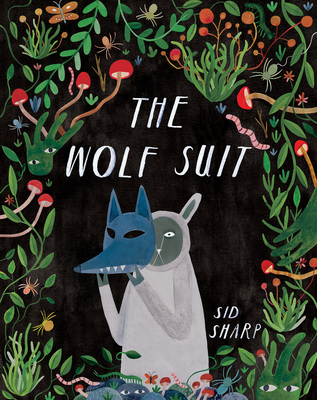 The Wolf Suit
Sid Sharp
"Gorgeous."—The New York Times • Best Books of 2022 lists: NYPL, School Library Journal, The Globe and Mail, Indigo • JLG Gold Standard Selection...
More Info
Ducks by Kate Beaton
I read Beaton's book in one read. It's a graphic memoir that I will not forget. Her ability to depict her experience working in the oil sands in Alberta without judgement of the toxic masculinity that surrounded her astounds me. It also empowers the book by provoking/inducing the reader into contemplation and guiding them into making their own judgement. Her depiction of loneliness, loss of identity, and having an opposing identity foisted on her is a topic that continues to stay with me. I hope this book will become a common read amongst all sexual identities. It touches on the boundaries that many of us face and question.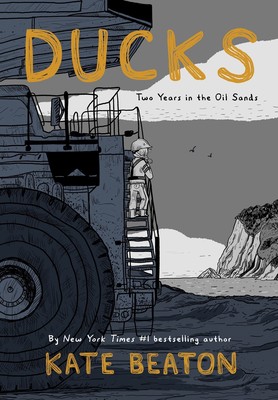 Ducks
Kate Beaton
Celebrated cartoonist Kate Beaton vividly presents the untold story of Canada Before there was Kate Beaton, New York Times bestselling cartoonist of Hark A...
More Info