Wiebke von Carolsfeld Launches Claremont!
September 24, 2019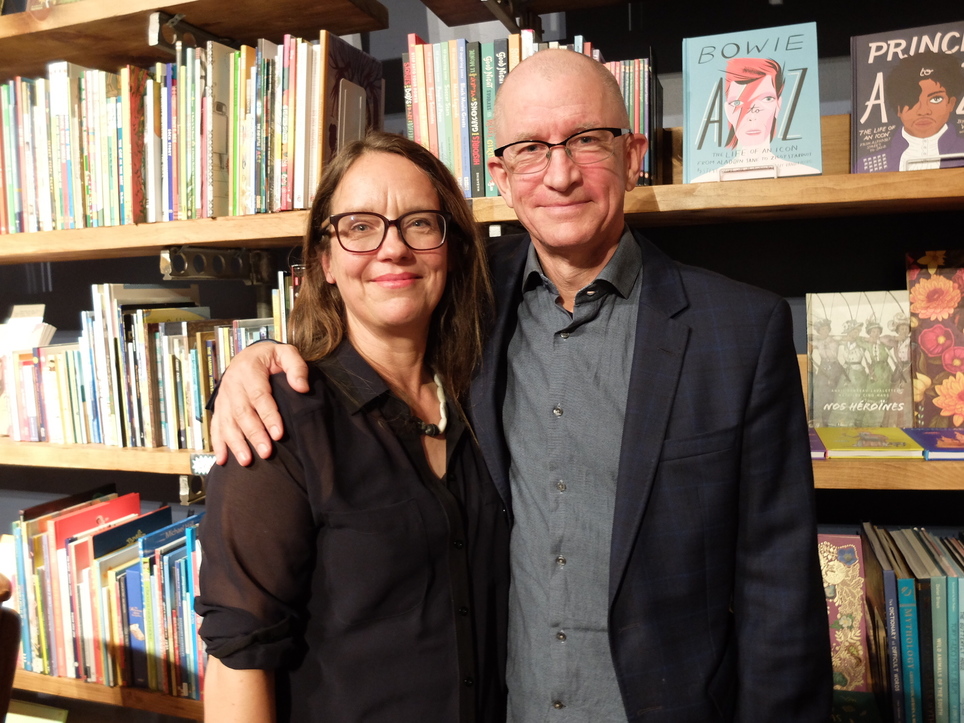 Our little shop was packed this evening as we welcomed local writer and filmmaker Wiebke von Carolsfeld for the launch of her debut novel Claremont! Joining Wiebke on stage was award-winning director Tim Southam, for readings interspersed with conversation.
The novel itself follows the story of a boy and his found families, as he survives the destruction of his own. Regarding narrative structure:
It's a book about resilience. Stories start, find conflict, resolve, and end. I was always interested in what happened after: how do people keep living? Start living again?"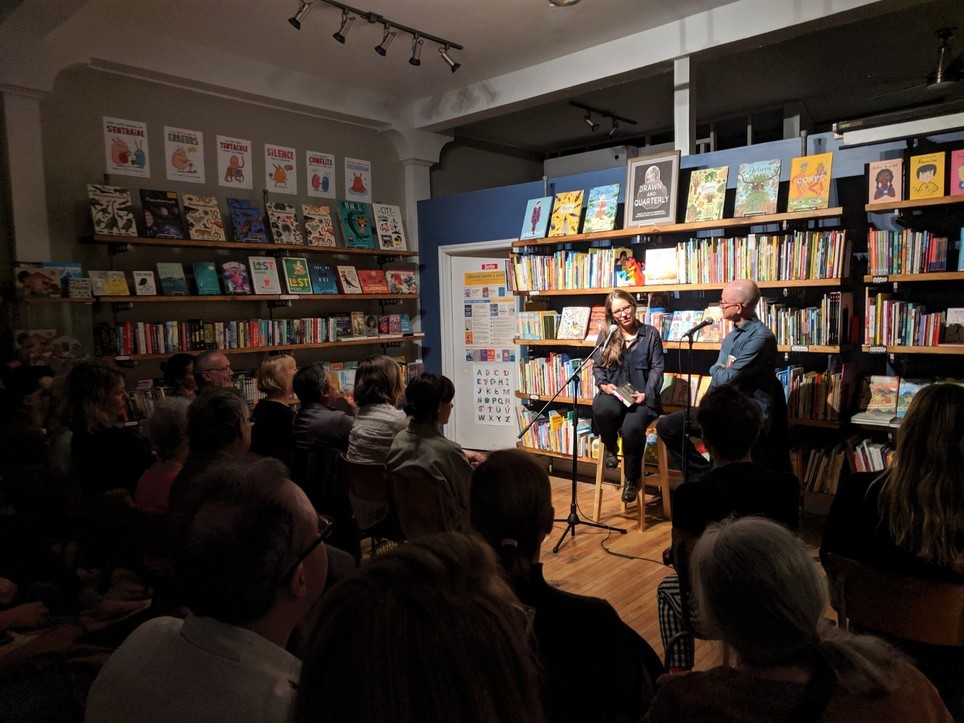 Tim: "You giving yourself the biggest challenge on earth to write an ensemble piece from the point of view of new people…
Wiebke: "Thank you!" Having initially wrote the book in many points of view - as many as fifteen - von Carolsfeld eventually reduced them to four.
Wiebke: "Writing a script is hard but writing a book is muuuuch harder, let me tell you!"
"In a script you can always say: the actors will fix it, the image will be beautiful, the soundtrack will be amazing! A book is what it is."
"[In film] you can use words, but it's much better not to. A film is all about the image. Being able to go much deeper emotionally is much better in a book."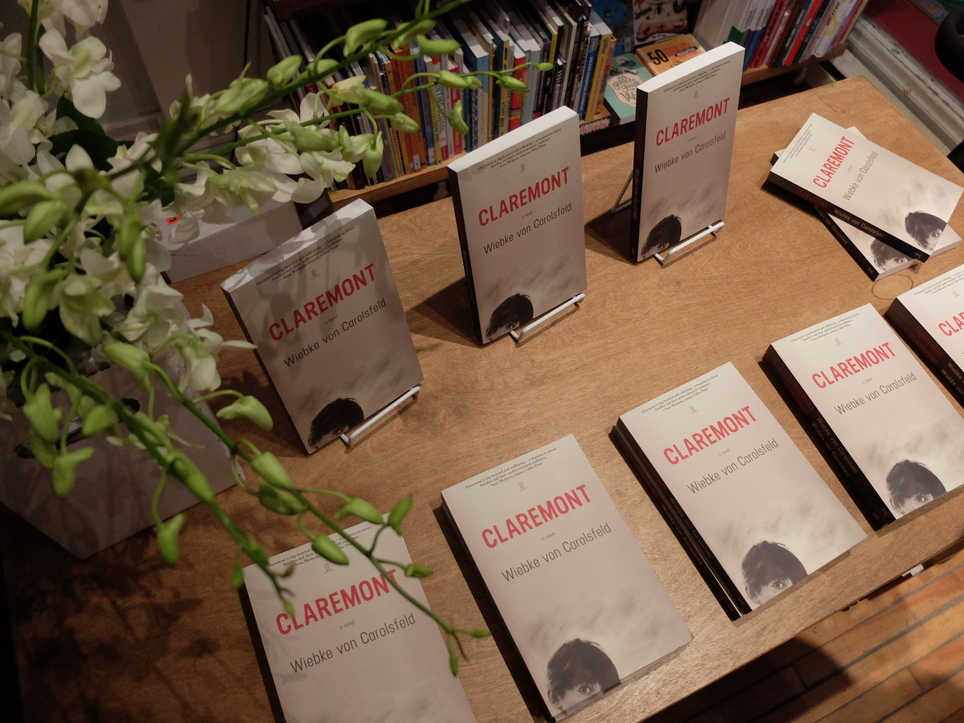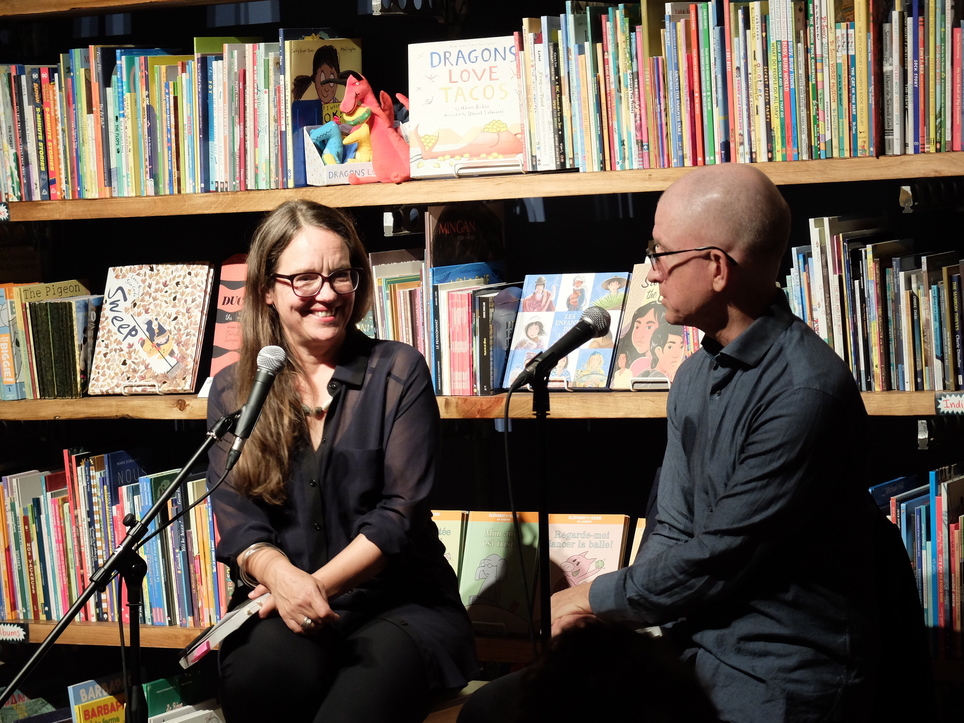 On languages, first and second:
"I write in English because I live in English - it is my language. When I first came to Canada my English was terrible. If you think my accent is bad now oh my God!
I love that English is so direct - so verb driven - just the simplicity of it!"
"I like details, and props.
Details reveal action - what a person is like.
The most important parts of the story is in what is unsaid; between those details."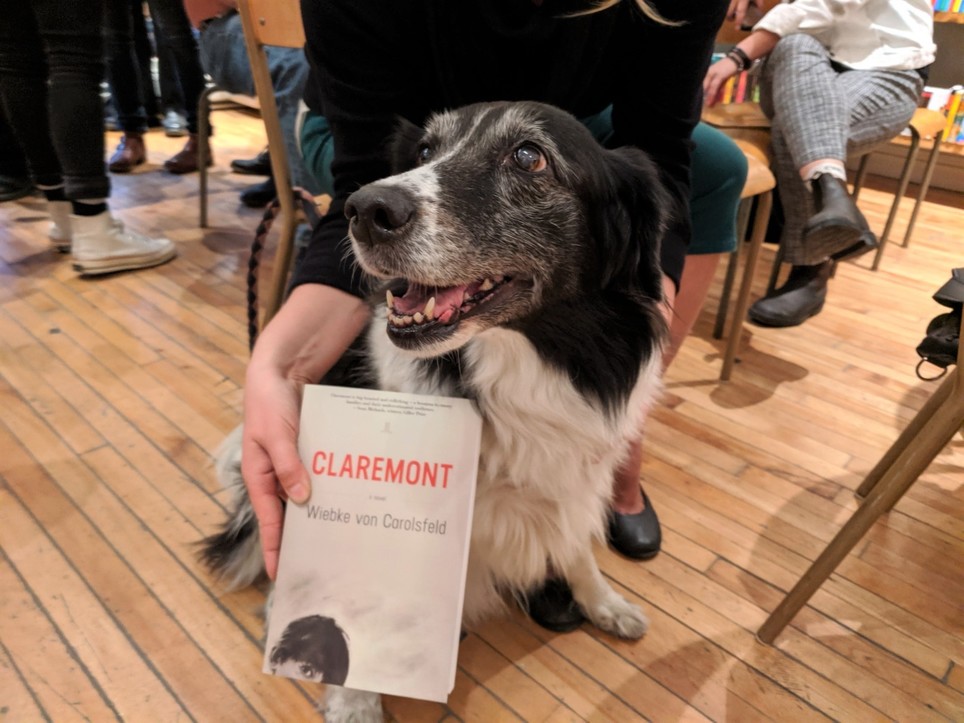 "I'm not making this movie - I'm done with this story. It's taken 10-plus years to write it. It's super exciting to see the book out in the world. It's a wonderful feeling."

On writing while making movies:
"It takes a long time to make things - you make a script and then you wait - each individual project takes a while. I juggled many things."
From the audience: "Did you ever despair that you wouldn't finish it?"
Wiebke: "Yes, but I'm a very tenacious…" Someone in the crowd: "German." *laughs*
"Sounds horrible. Will you do it again?"
"Absolutely!"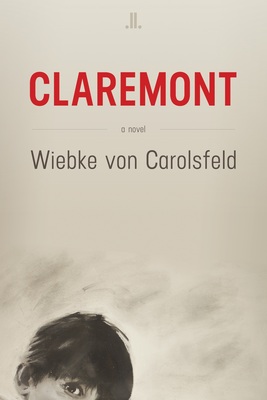 Claremont
Wiebke von Carolsfeld
How to survive the unthinkable? This is the question nine-year-old Tom has to face after witnessing his parent's murder-suicide. After the horrific event, Tom...
More Info