"Arrival is the new horizon": Poetry Double Launch with Sarah Wolfson and Laura Zacharin
February 27, 2020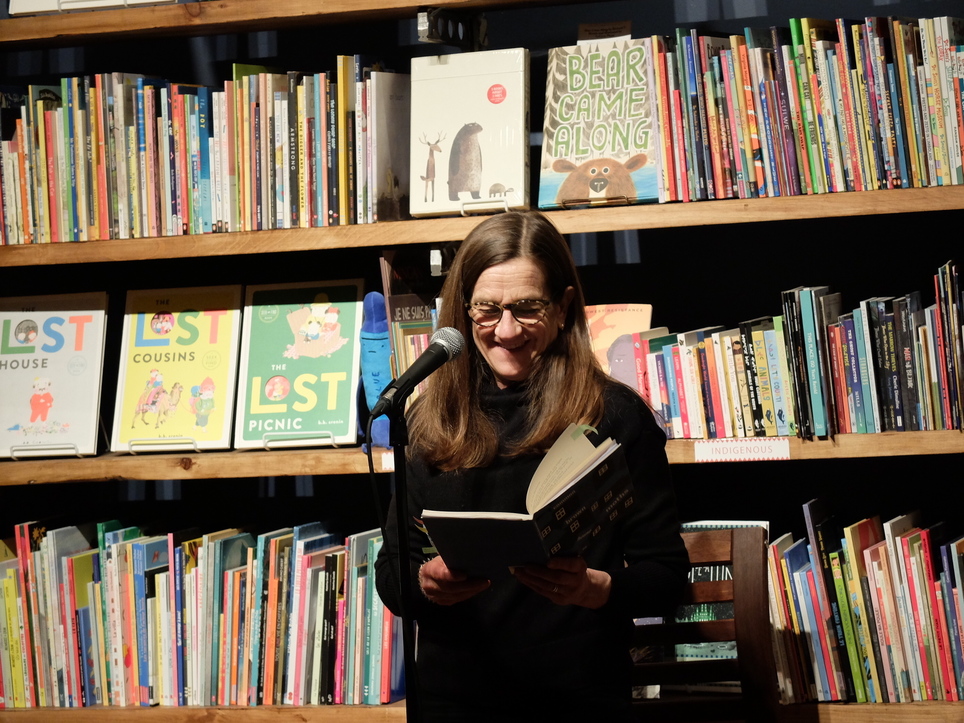 The snowstorm ended right before our event tonight, how fortuitous!
Sarah Wolfson, launching A Common Name for Everything, and Laura Zacharin, launching Common Brown House Moths, were joined by Kasia Juno and James Crews for an evening of poetry.
James Crews, who drove up from his husband's farm in Vermont. kicked us off. Reading from Telling My Father, his poems are quiet, intimate moments between parent and child. From "In a Blizzard," ("which seems appropriate"), he pinpointed the wintry tone of the day: "A cigarette not yet wet / or ruined. And though I'd quit years ago / I picked it up, slipped it into my pocket / and ducked into a diner."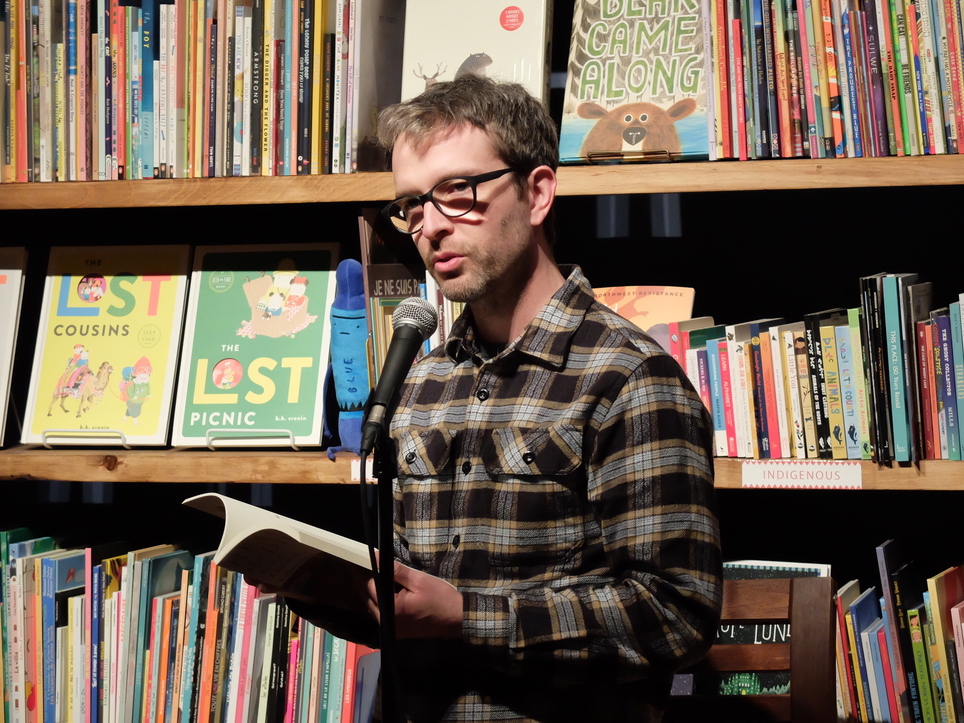 Kasia Juno came next, committing to the seasonal theme with poems from her chapbook Sea Burial Laws According to Country: "How deep places lodge / In the body / Like those hidden rivers / Below Winnipeg / the Assiniboine and the Red / which I have heard travel / by night across the continent / and deposit on their banks / these small histories of touch."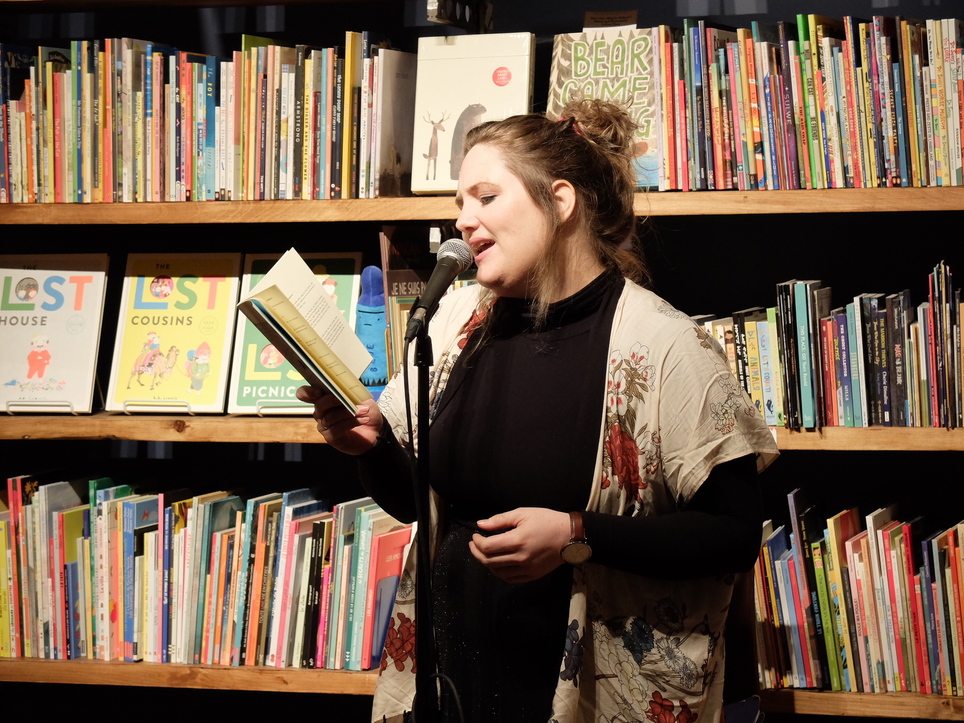 Sarah Wolfson's poems are teeming with life, fruiting, rotting, turning over: "The father of my offspring tells me / our bodies are colonies of individuals but also an interesting case of cooperation." Icy desolation is nevertheless not far away: "all those dark / ice age nights were spent clustering / in intense lactation, that to feed / their young, the species needed / to wait out the dark in a way."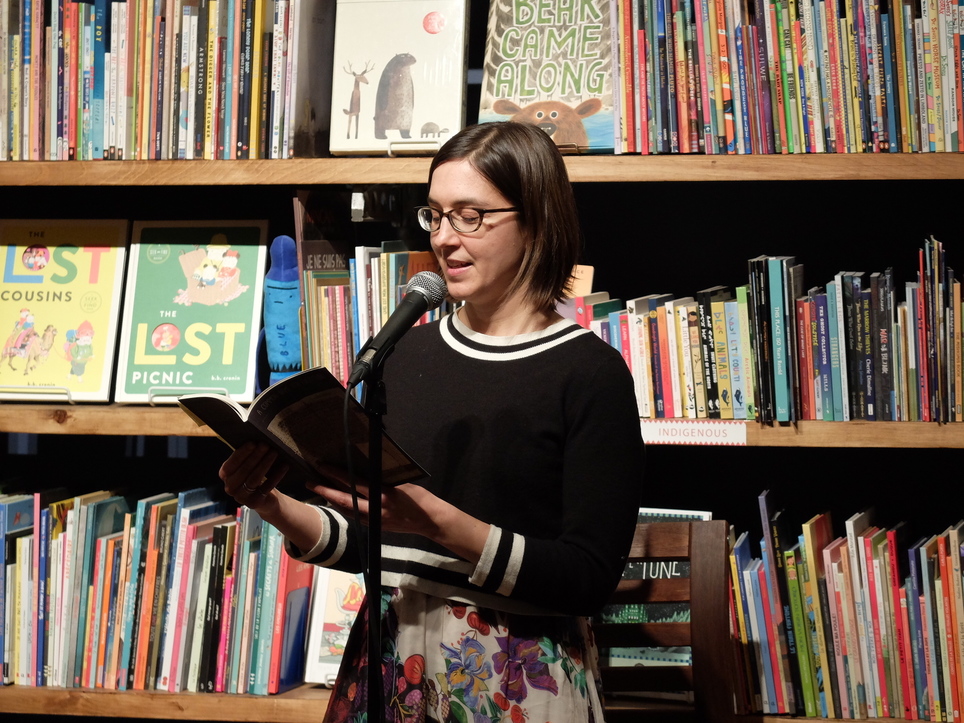 Laura Zacharin rounded things off--"I'm sorry I don't have a winter poem, but this is close"--with poems full of verve and longing: "She said relax, bad things are going to happen / and she rattled them off like a shopping list, / a canon or a prayer. And what she really said was / savour the strawberry / in your mouth."
Thanks to all the readers, and to everyone who came!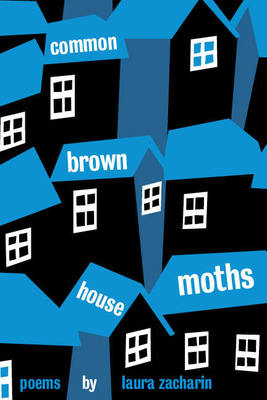 Common Brown House Moths
Laura Zacharin
More Info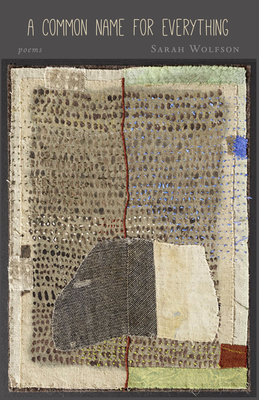 A Common Name for Everything
Sarah Wolfson
The poems in A Common Name for Everything build idiosyncratic worlds around the themes of nature, home, parenting, and naming—worlds that are at once poignant and...
More Info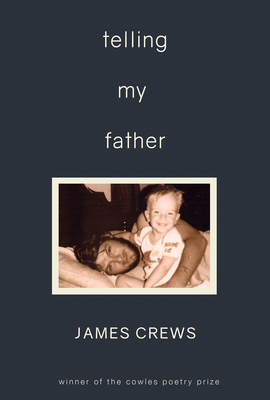 Telling My Father
James Crews
In Telling My Father, James Crews explores familial bonds, memory, and grief through a beautifully written collection of poems. This Cowles Poetry Prize winning...
More Info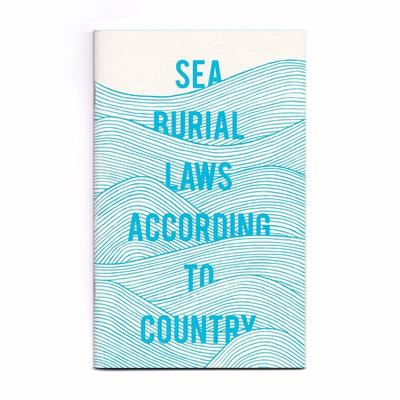 Sea Burial Laws According to Country
Kasia Van Schaik
More Info