Best of 2022 - Jules
November 18, 2022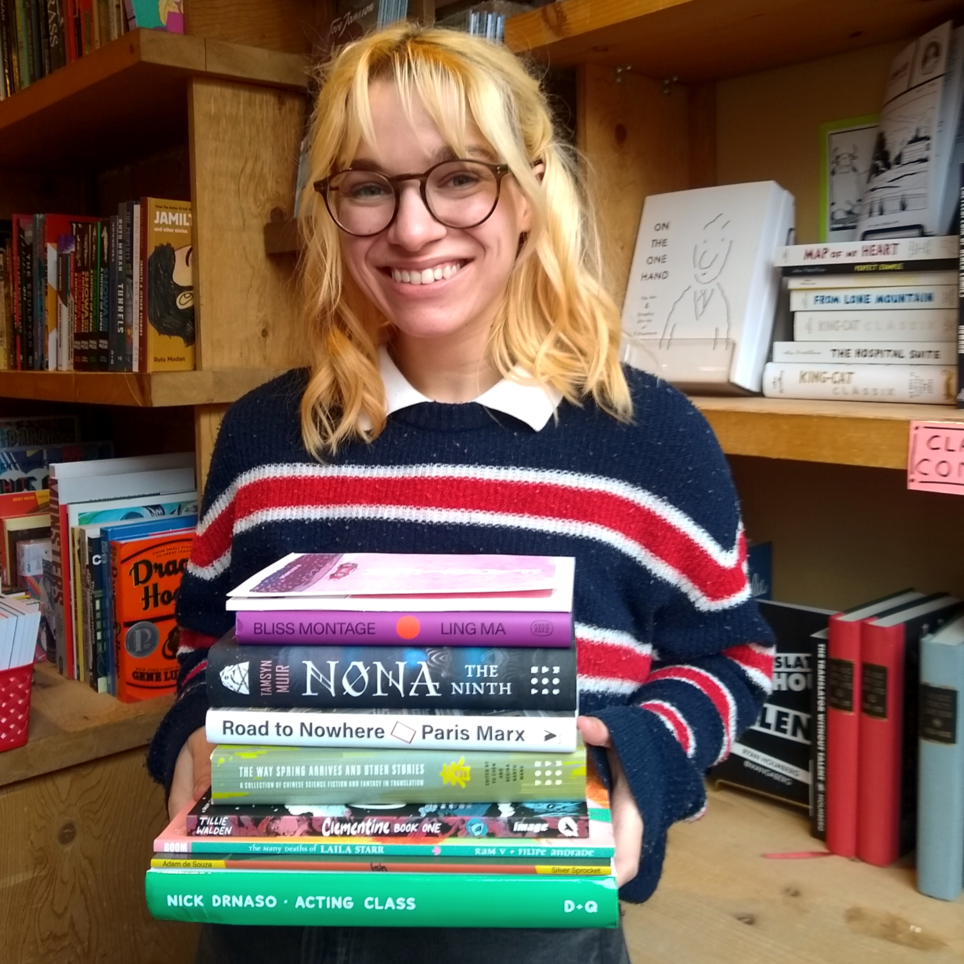 Every year, winter springs up too early–as does Christmas, and New Year's, and every "okay, time to write your 'Best of the Year post'" email that has landed in my inbox this month. Still, there's nothing I like more than Writing About Books I Like, so buckle in for a good one (and maybe do some shopping!).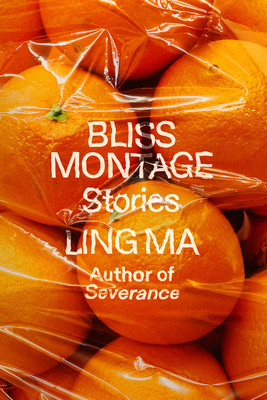 Bliss Montage
Ling Ma
"Weird and wonderful, surreal and subversive, these stories prove that Ma is well on her way to a landmark career." —Adrienne Westenfeld, EsquireA new...
More Info
"Portrait of the millennial condition" is a tough note to hit–and not just because generational gaps are arbitrary, yada yada–but Ling Ma is effortlessly up to the task. A woman who lives with all her ex-boyfriends, a drug that turns you invisible, a hometown burial ritual for when the problem is "not you, it's me"… Bliss Montage curdles that sharp sense of loneliness we're all too familiar with in "post"-pandemic living, and pulls from the mess something intriguing, unexpected, and always satisfying.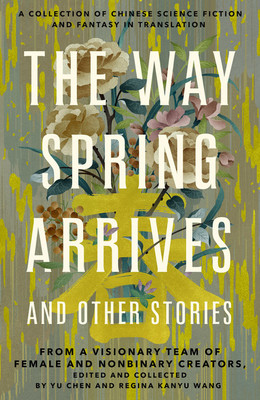 The Way Spring Arrives and Other Stories
Yu Chen, Regina Kanyu Wang
From an award-winning team of authors, editors, and translators comes a groundbreaking short story collection that explores the expanse of Chinese science fiction and...
More Info
This anthology from Chinese female and nonbinary authors, editors, and translators is an exciting perspective into the future of sci-fi and fantasy. The included essays offer a really wonderful insight into the vast cultural, historical, and gendered considerations of translating Chinese for an English audience. And each story is vibrant and fresh, through the care and keeping of glowing baby stars, the slow awakening of an ireful dragon, and take-out deliveries across space and time.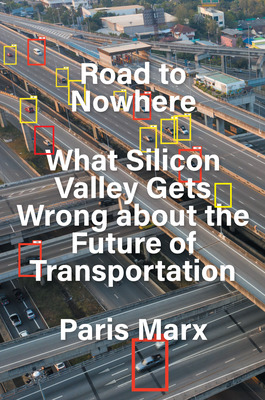 Road to Nowhere
Paris Marx
How to Build a Transportation System to Provide Mobility for AllRoad to Nowhere exposes the flaws in Silicon Valley's vision of the future: ride-hailing...
More Info
My post-academic fear when reading nonfiction books (for fun!) is that I won't remember any of it once I'm finished. Not so with Road to Nowhere, which was my wholly unexpected favorite book of 2022. Marx's writing is pragmatic, accessible, and refreshing, effectively tracing through the development of the automobile, the failures of social infrastructure, and the absolute absurdity of (ahem) a certain Silicon Valley multi-billionaire. A great read for those wanting to be more informed in their rage against the vehicular machine.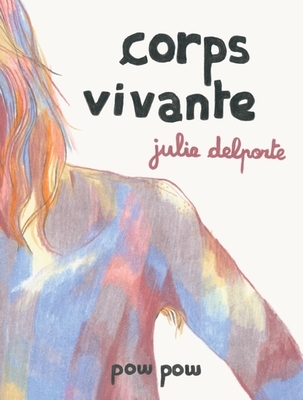 Corps vivante
Delporte, Julie
En 1990, Julie Delporte n'a encore jamais vu de butch, mais sa tante préférée chasse et fume le cigare. Presque vingt ans plus tard,...
More Info
Corps Vivante is a memoir-in-moments that reads just as much diary as it does gallery wall. Delporte's work is so recognizable for her sensitivity to color and form, and her latest is no exception. An achingly beautiful account of sexual identity, self-discovery, and healing.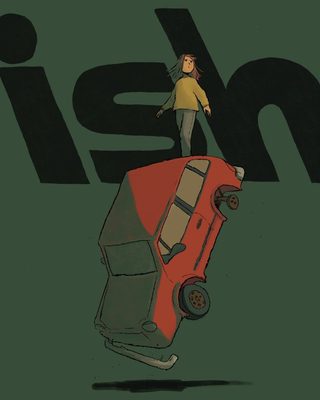 Ish
De Souza, Adam
An evocative and contemplative collection of short comics from cartoonist Adam de Souza, ish explores the complicated nature of grief through a series of...
More Info
Ish is tender: with your feelings, with you, with itself. An examination of loss and the space surrounding it, Ish cradles you carefully, its almost-oversized pages giving de Souza's work room to be and breathe. Much of his work is this mix of strange, lovely, and lonely. And with his bi-weekly comic strip Blind Alley getting nominated for "Best Web Comic" at this year's Ignatz Awards, de Souza should absolutely be on your list of artists to look out for.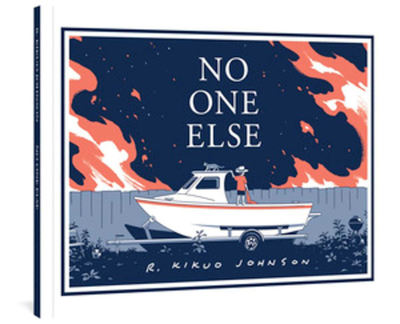 No One Else
R. Kikuo Johnson
In this graphic novel, Charlene is a divorced mom, has a young son named Brandon, and works full-time as a nurse while also caring...
More Info
No One Else recognizes something imperfect and real inside of us, in that fumbling way that we grieve–and often fail to grieve. Johnson's linework is precise and timeless, incredibly affecting in its restraint. It's a gorgeous, careful, and achingly human graphic novella that sees our broken bits, and says that we're still whole. I think No One Else will stay with me forever.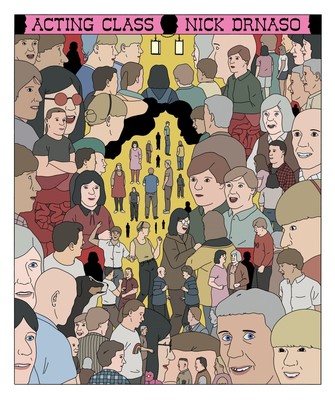 Acting Class
Nick Drnaso
A brilliant and suspenseful follow-up to the Booker-nominated graphic novel Sabrina. "Every single person has something unique to them which is impossible to re-create,...
More Info
I love a book that leaves you with an overwhelming feeling of (pardon my language) "wow, hey, what the fuck." Acting Class is dark and psychological, questioning desire, reality, and behavior through socialized group mentality. Drnaso's art stands in the gorge of an uncanny valley to its fullest effect, making even full-toothed smiles look strained and off-putting. Highly anticipated and worth every inch of the hype, Acting Class is a course worth signing up for.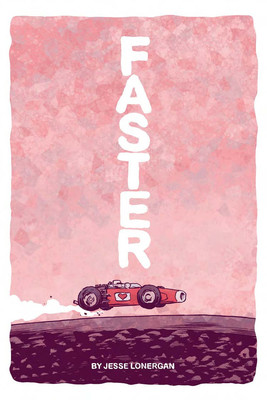 Faster
Lonergan, Jesse
Who truly knows what a premiere racer is thinking while behind the wheel, we can only imagine the lives that play out on the...
More Info
Well-deserved acclaim at the Ignatz Awards this year for one of Bulgilhan Press' first titles! Lonergan lays on mechanical detail with brilliant energy, thick and clean and full of fun. Even with the breakneck speed of the race, with Faster, you're compelled to linger on the page just to soak it all in.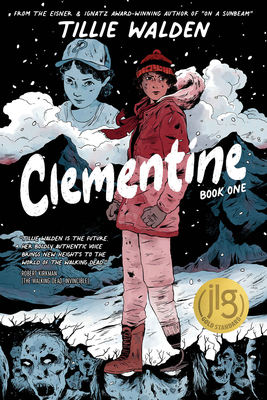 Clementine Book One
Tillie Walden, Robert Kirkman
A 2022 Junior Library Guild Selection!"Tillie Walden is the future. Her boldly authentic voice brings new heights to the world of The Walking Dead....
More Info
Seeing the titan of queer coming-of-age comics take on the zombie apocalypse is a real Goliath-meets-Goliath collison. Tillie Walden brings her landmark softness and introspection to a genre codified by angst: gorgeously rendered, and highly effective. With deep, stunning blacks and vast frozen landscapes, it's a perfect harsh-winter read–and it's probably the most visually appealing version of undead dread we'll ever get.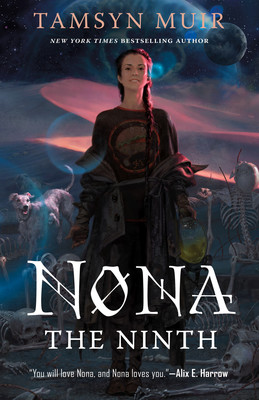 Nona the Ninth
Tamsyn Muir
Tamsyn Muir's New York Times and USA Today bestselling Locked Tomb Series continues with Nona ...the Ninth?An Indie Next Pick!An Amazon Book of the...
More Info
No one's out there doing it like Tamsyn Muir, and as a bookseller I think I can say that with both my whole chest and a certain degree of authority. A master of narrative technique and complex, intriguing worldbuilding, the back half of a Muir book is an exercise in breath-holding, as she knocks down domino after domino with a whip-smart voice and sense of humor.
If any of that sounds like your cup of tea, start with the first book of the Locked Tomb series: Gideon the Ninth is a life-and-death necromantic puzzle that ricochets through fearful revelations and genuinely funny dialogue at max speed. Its sequel, Harrow the Ninth, is just as riveting: a workplace comedy with an unreliable narrator and a heaping of skeletons. After Nona the Ninth, which is just as out-of-left-field weird as the others, the quadrilogy's conclusion Alecto the Ninth remains my most anticipated book of 2023.