Best of 2022 - Mari
December 9, 2022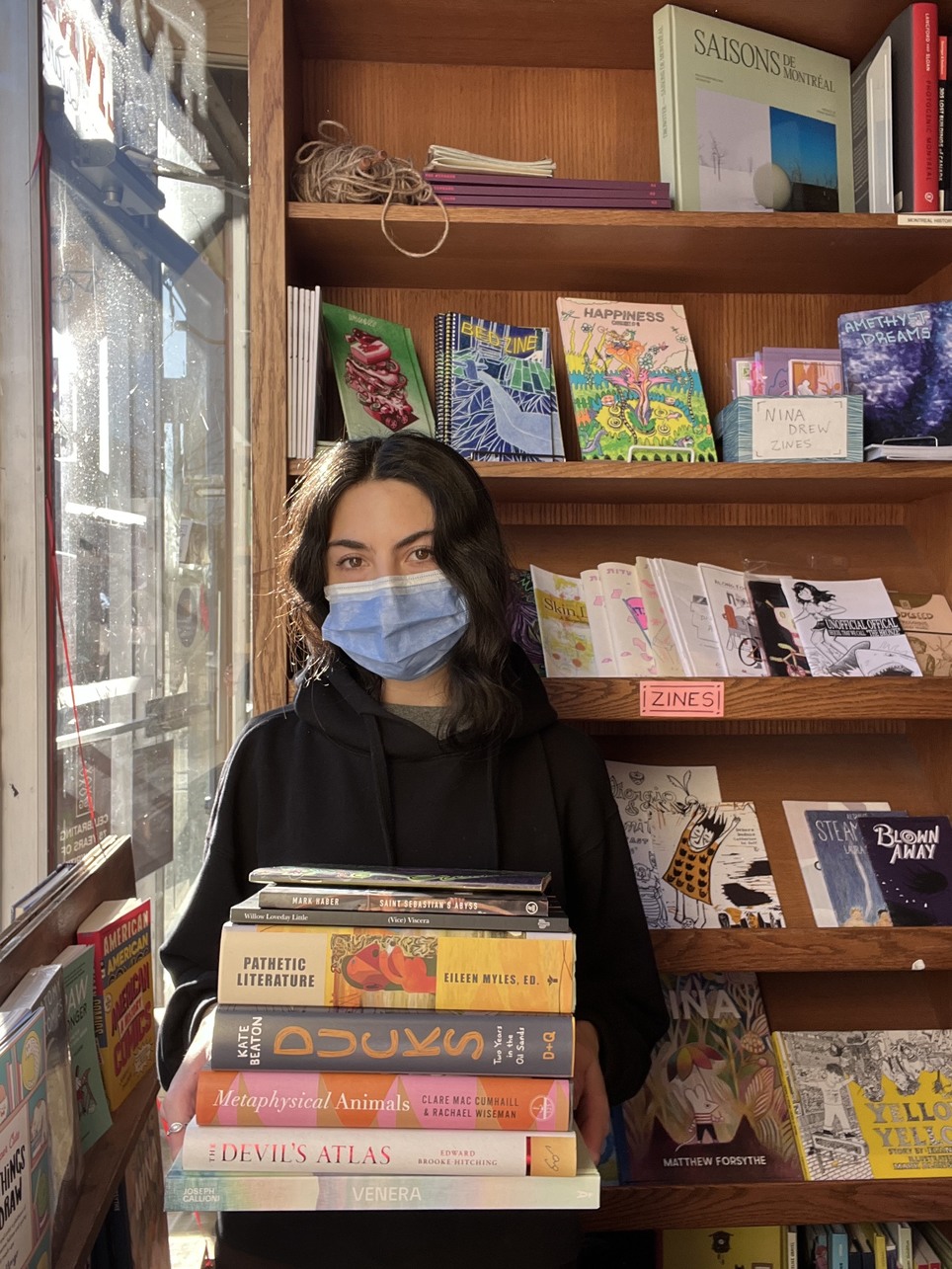 2022 has thrown me into exploring a wide array of genres and languages, all confirming the dual universality and intimacy that can be experienced with literature. In this list, I rounded up some of the books that touched me and which I enjoyed the most.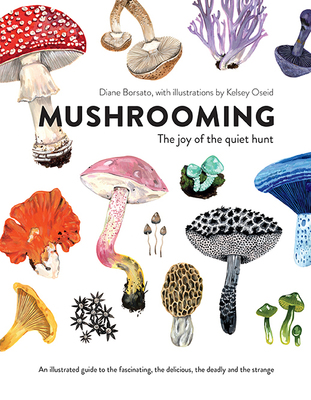 Mushrooming
Diane Borsato
Foraging for wild mushrooms is an increasingly popular pursuit and this beautifully produced volume—filled with insights, anecdotes and details about more than 120 common...
More Info
Mushrooming: The Joy of the Quiet Hunt
Destroying angel, Earth star, Artist's Conk: there is something eerily poetic about the names and the design of fungi. In this illustrated guide to these strange and seraphic specimens, Diane Borsato and Kelsey Oseid talk about the mycelium of form and function that constitute this kingdom, and how it relates to our own history. This is a delightful read for both amateurs and connoisseurs.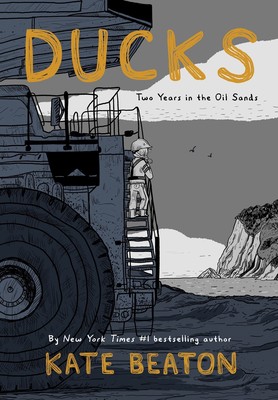 Ducks
Kate Beaton
Celebrated cartoonist Kate Beaton vividly presents the untold story of Canada Before there was Kate Beaton, New York Times bestselling cartoonist of Hark A...
More Info
Ducks
In her new graphic memoir, Kate Beaton masterfully weaves a collection of anecdotes and snippets of her lived experience in the Alberta oil sands, portraying humor, humanity and compassion, even in places where efforts have been made to obfuscate them. Beaton reminds us that the greatest testimonies to the persistence of agency are art and humor, and through Ducks, Beaton gifts us with the possibility of laughing at and playing with our grief towards a paradise lost; towards the muckiness of morality.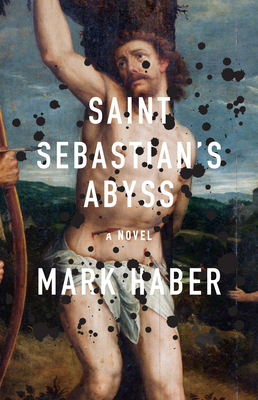 Saint Sebastian's Abyss
Mark Haber
"What I wanted more than anything was to be standing beside Schmidt, in concert with Schmidt, at the foot of Saint Sebastian's Abyss along...
More Info
Saint Sebastian's Abyss
Mark Haber's strange and satirical new novel tells the story of an art critic who is called to the deathbed of his former mentor and friend, following years of silence provoked by the fiery passion they both feel towards a (fictitious) painting and towards each other. The circular, obsessive banter between the two allows for a clever reflection on the narcissism implied in the act of writing and in the art world, but also on how transcendence and love are meditative practices that entail an offering of one's full attention. This dramatic and philosophical stream-of-consciousness may interest Toni Morrisson and Clarice Lispector enthusiasts, as well as those of us who are looking to be confronted with our own neuroses.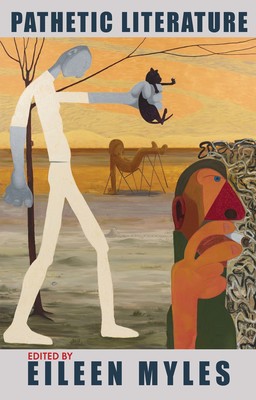 Pathetic Literature
Eileen Myles
An utterly unique collection composed by the award-winning poet and writer, a global anthology of pieces from lesser-known classics by luminaries like Franz Kafka,...
More Info
Pathetic Literature
Eileen Myles restores the rhetorical function of the ancient Greek term pathos by weaving an anthology of written pieces, guiding us to embrace our capacity to be moved through our senses and to transcend the negative connotation of vulnerability implied in the current use of the word pathetic. By including excerpts of upcoming and current coup de coeurs, such as Gail Scott and Maggie Nelson, as well as timeless jewels like Simone Weil, Jorge Luis Borges, and Sor Juana Ines de la Cruz, Myles confronts us with the truth of our smelly, embarrassing, divine bodies.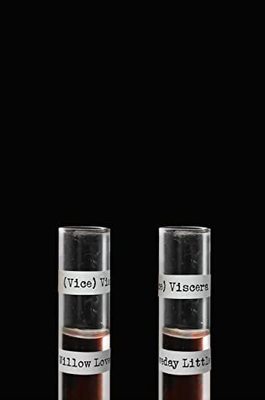 Vice Viscera
Willow Loveday Little
(Vice) Viscera slits open the boundary between the corporeal and the cerebral. And Willow Loveday Little isn't afraid to get ugly: exploring tensions between...
More Info
Vice Viscera
Willow Loveday Little will have even the most cultured audiences picking up a dictionary or an encyclopedia as a companion to her first full-length poetry book, while simultaneously driving them into themselves, into their own entrails. Performance is shown to be a visceral activity; illness, persistence of life; ugliness intuits beauty. Loveday Little guides us into the theatrics of our own hearts and bodies.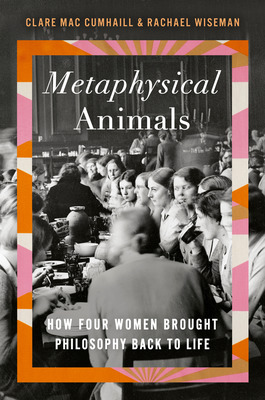 Metaphysical Animals
Clare Mac Cumhaill, Rachael Wiseman
A BEST BOOK OF THE YEAR: THE NEW YORK TIMES BOOK REVIEW AND THE NEW YORKER • A vibrant portrait of four college friends—Iris...
More Info
Metaphysical Animals
In this biography, Clare Mac Cumhaill and Rachael Wiseman research the lives and works of four philosophers, namely, Elizabeth Anscombe, Mary Midgley, Philippa Foot, and Iris Murdoch. Besides highlighting the importance of their contributions to the paradigms of the XXth century, what interested me the most about this book was the particular way in which these women pursued their intellectual endeavors through fashion and friendship, placing their bodies at the forefront of metaphysics.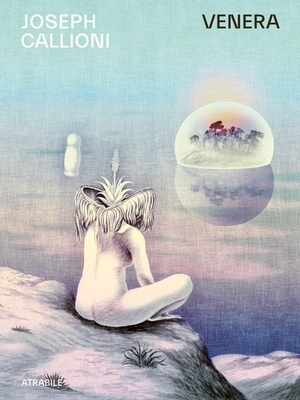 Venera
Joseph Callioni
Le monde se meurt. Le temps ne paraît plus s'écouler normalement, l'Univers se délite et différentes couches de réalité semblent se juxtaposer. Cet album...
More Info
Venera
Joseph Callioni's bande dessinée presents a refreshing take on science fiction. His dark and elegantly surreal illustrations reminded me of Latin American magical realism, eschewing the specificity of the localization that comes with the latter genre, and transposing the experience into a universal yet intimate dystopian scenario.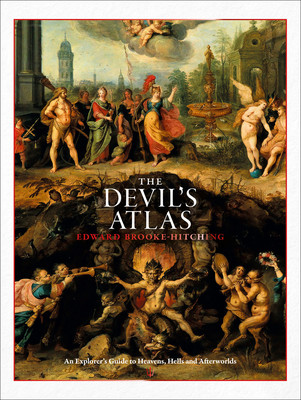 The Devil's Atlas
Edward Brooke-Hitching
Packed with strange stories and spectacular illustrations, The Devil's Atlas leads you on an adventure through the afterlife, exploring the supernatural worlds of global...
More Info
The Devil's Atlas: An Explorer's Guide to Heavens, Hells and Afterworlds

Even though this book came out in late 2021, I was obliged to include it in my best reads of the year. Edward Brooke-Hitching gives the reader an illustrative walkthrough of how belief has shaped mankind throughout history, dragging us to look into our deepest fears and desires. Arts, culture, politics, and religion are all shown to respond to matters of the soul and to be profoundly intertwined. I found the anecdotes witty and telling, such as Christopher Columbus believing to have found the Garden of Eden when he colonized the Americas.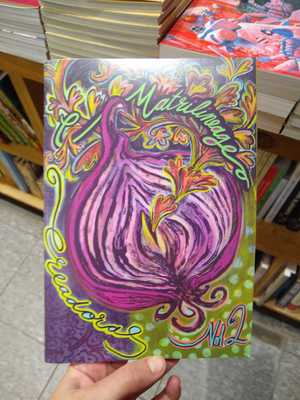 Creadoras Vol. 2: Matrilineage
This zine presents us with a collection of visual and written works by different artists and thinkers, all revolving around the connection between the female body and the creation and heritage of language, art, and life itself. It was wonderful to find such an intricate and profound piece of curation by a fellow Colombian immigrant, Alejandra Zamudio, as well as seeing the scope of the talent of women from different walks of life, whose voices move towards each other in a powerful chorus in this volume.