Best of 2022 - Reid
December 14, 2022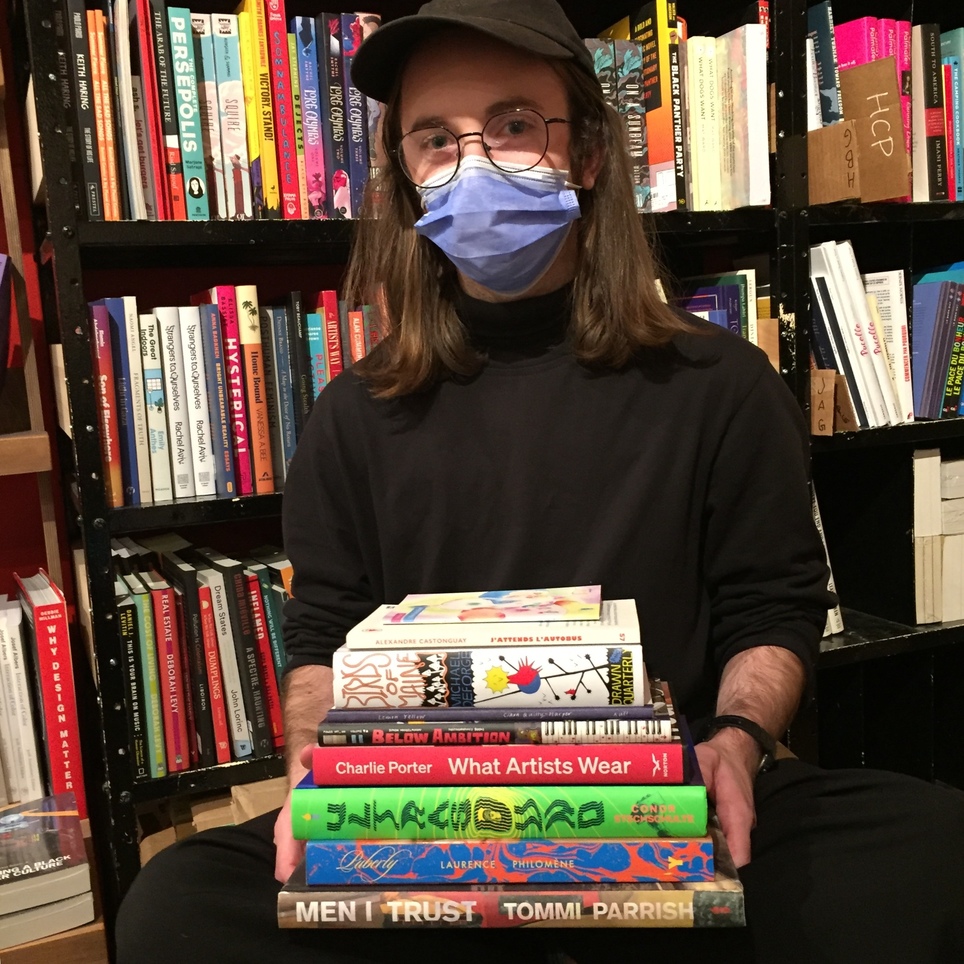 This year I told myself I'd read more of my backlist, but sometimes new books are too hard to resist.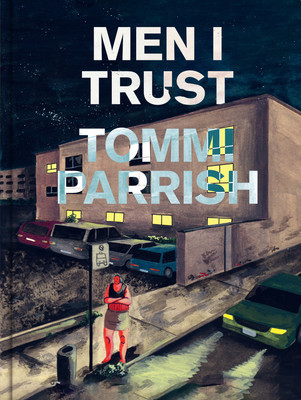 Men I Trust
Tommi Parrish
Tommi Parrish's sophomore graphic novel establishes them as one of the most exciting voices in contemporary literature.Eliza is a thirtysomething struggling single mother and...
More Info
Like Parrish's other work, Men I Trust portrays intimate conversations in a way that's as convincing as it is engaging. The paintings alone make this one of my favourite books of the year! I'm not sure if Men I Trust is meant to be set in any particular location, but Montréal readers will definitely find the setting familiar.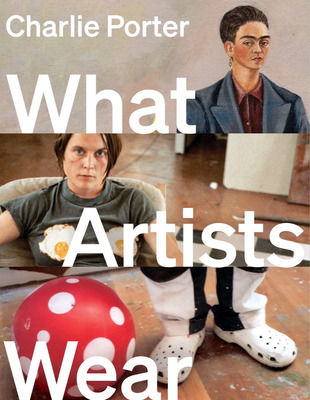 What Artists Wear
Charlie Porter
An eye-opening and richly illustrated journey through the clothes worn by artists, and what they reveal to us.From Yves Klein's spotless tailoring to the...
More Info
An exploration of art history told through an examination of artists' sartorial choices - both in terms of specific artists and categories of clothing. For once, the North American edition seems to me to actually be better than the European edition - it's a nice hardcover and the larger format leaves more room for the (plentiful) images. Read this if you'd like to feel equal parts informed and inspired (to dress in a better, more interesting, or perhaps more consistent way). Perfect for anyone interested in art, artists, fashion, or all three.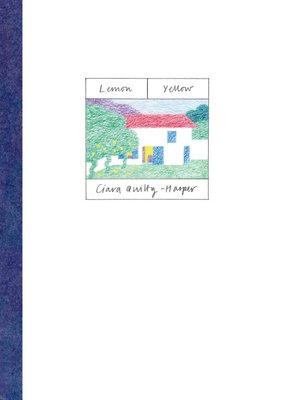 Lemon Yellow
Ciara Quilty-Harper
Lemon Yellow is a book of over 70 hand-drawn illustrations and a trio of narratives on empathy and subjective responses to colour. Led through...
More Info
Lemon Yellow, one of 4(!) kuš! mono books published this year in celebration of their 15th anniversary, follows three pairs of characters as they deal with disagreements about colour. I would recommend this book to fans of Julie Delporte for the beautiful pencil crayon illustrations, and I would recommend this book to everyone else for the reminder that the exact same thing can be experienced very differently by different people.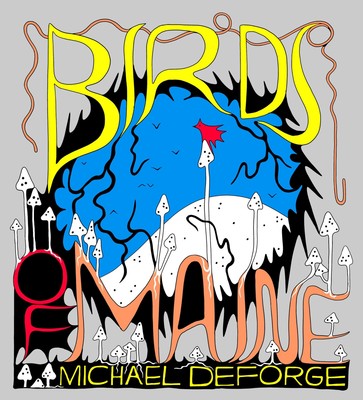 Birds of Maine
Michael DeForge
Take flight to this post-apocalyptic utopia filled with birds. Take flight to this post-apocalyptic utopia filled with birds.Long after the demise of humankind, birds...
More Info
Michael Deforge's latest follows a group of birds living a harmonious and borderline utopian existence on the moon. Can their society remain stable when a human shows up?
As it was originally serialised one page at a time, this book is perfect if you have limited time and want something that can be read in brief, digestible chunks. However, (miraculously!) the pacing still works when it's read in longer sittings. Birds of Maine is a completely original take on post-apocalyptic fiction.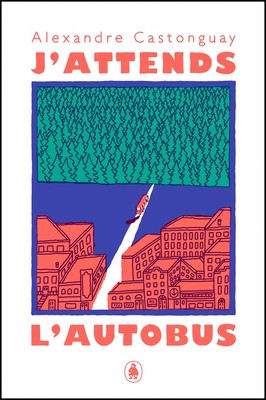 J'attends l'autobus
Alexandre Castonguay
Dans J'attends l'autobus, tu vas être un Français qui travaille la nuit au Couche-Tard du terminus d'autobus de Montréal, OK? Moi, j'vais déposer une...
More Info
In this novella, you, the reader, assume the role of an art history student from France. You work at a Couche-Tard in Montréal near the bus stop that the narrator visits frequently during his travels to and from the metropolis, regretfully necessary for his acting career. Perfect for anyone who likes experimental writing, or who is interested in a peek into the lives (and resentments) of rural artists.
A note to fellow non-francophones: I found the vocabulary and writing style to be very accessible. I would highly recommend this book to anyone who wants to read more French but who sometimes finds that they're going back and forth between their novel and the dictionary a little too often to fully enjoy themselves.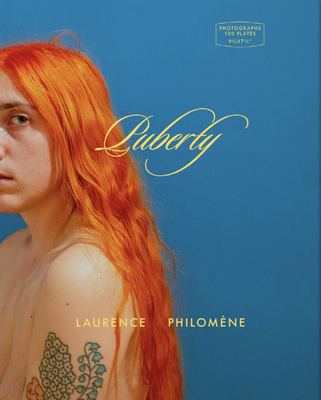 Puberty
Laurence Philomene
"Gender is a journey. It lasts a lifetime, leading your body through a path of self-discovery, experiences and, sometimes, restrictions. For some, the gender...
More Info
I've read a lot of books about the process of undergoing transition but very few (if any) are as visually stunning as this one. Filled with gorgeous photos in lush, bright colours and accompanied by brief contextual notes, Puberty is introspective while still letting you fill in the blanks yourself.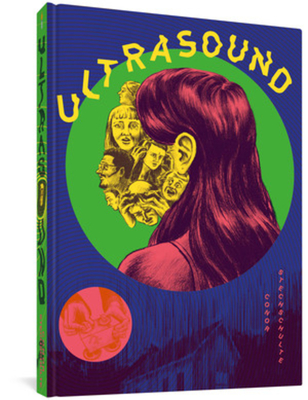 Ultrasound
Conor Stechschulte
Driving home from a wedding late one night during a heavy storm, out of cell range, Glen blows out his tires. He knocks on...
More Info
Ultrasound compiles all four issues of Conor Stechschulte's Generous Bosom, originally published by Breakdown Press. This new edition from Fantagraphics is surprisingly faithful to the original riso, and the beautiful binding and new cover honour the decade of work that went into writing and drawing the story. Glen's life is turned upside down after his car breaks down and he meets a strange couple living in the woods. I don't want to reveal too much, so I will just say that this book is unpredictable, suspenseful, and is perfect if you're looking for something that feels exciting to read.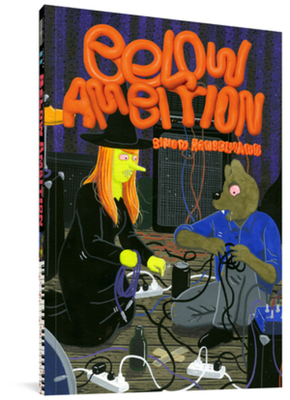 Below Ambition
Simon Hanselmann
Megg and Werewolf Jones are Horse Mania. Horse Mania is a test of the audience's patience, proudly the "worst band in town," existing within...
More Info
A more in depth look at the activities of Megg and Jones' band, Horse Mania. As funny (and inappropriate) as ever, this book also comes with a flexidisk single from the band, so you can finally listen to Stick it in for the Ambient.
Am I including Below Ambition in my best of 2022 list in spite of the afterword or because of it? No one will ever know…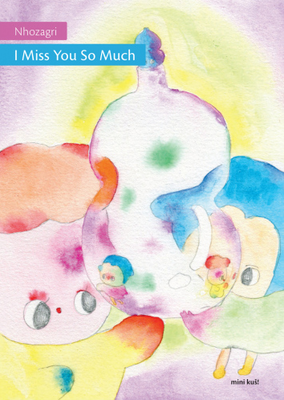 I Miss You So Much
Nhozagri
Reality is the dream of a dream.
More Info
Anyone who knows me knows that I love the Latvian comics publisher ku​​š!, but I might love the mini kuš! series most of all! I believe all 110 (so far) are worth reading, but I could only pick one for this list - this task was made slightly easier by the fact there were only 8 released in 2022. Cute and wholesome, this short story is also a great example of the fact that comics are their own unique medium and can often not be readily translated into a non-visual work.