Cooking with Comics!
March 22, 2019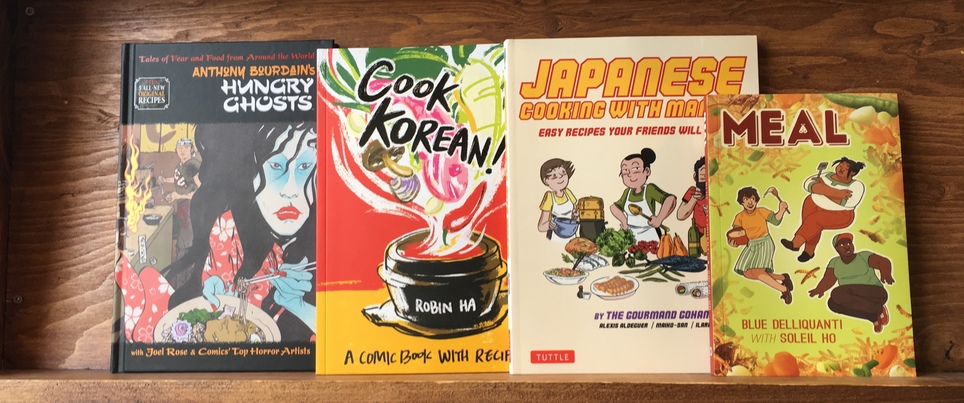 Though beautifully shot food photography is undeniably satisfying, there's something a little magical that happens at the intersection of cooking and comics. Whether it's fictional graphic novels that take the culinary world as their topic, or cookbooks that have adopted beautiful illustrations, we've got you covered.
The late Anthony Bourdain is the driving force behind Hungry Ghosts. Part horror anthology, part recipe book, the collection is as intriguing and fascinating as you'd expect from the author of Kitchen Confidential. In Meal, by Blue Delliquanti and Soleil Ho, young chef Yarrow struggles to make insects the next big food trend (and to win over cute neighbour Milani).
Meanwhile, both Cook Korean! (Robin Ha) and Japanese Cooking with Manga (The Gourmand Gohan Team) use comics to bring new cooks to their respective cuisines, making delicious, illustrated dishes accessible and unintimidating.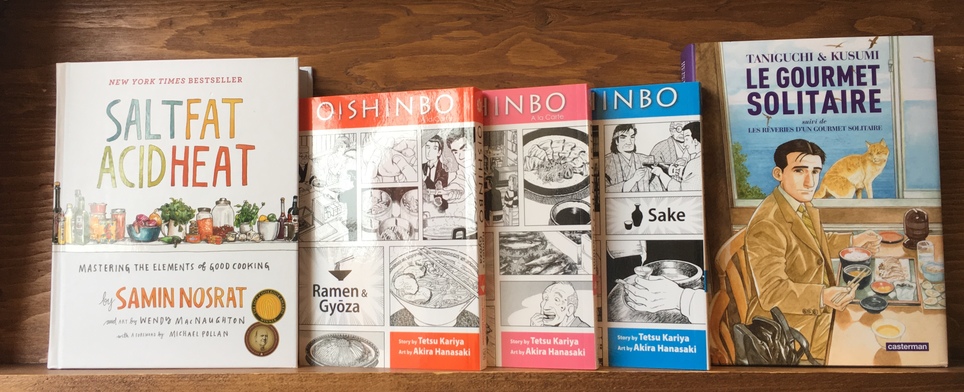 The story of Oishinbo, one of the best selling manga series of all time, follows journalist Yamaoka Shiro as he attempts to create the "Ultimate Menu," the perfect meal that embodies the peak of Japanese cuisine. In a similar nonfictional vein, Jiro Taniguchi's Le Gourmet Solitaire compiles all of the late artist's food reviews, offering a glimpse into the inner life of a quiet man who appreciates simple food.
Last but certainly not least comes Samin Nosrat's award-winning (and store favourite!) Salt Fat Acid Heat. Recently turned into a Netflix documentary series, the beautifully illustrated cookbook breaks even the most complex meals down to their most basic components.
Bon appétit!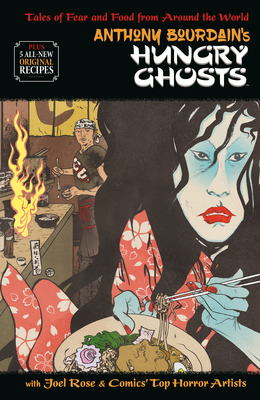 Anthony Bourdain's Hungry Ghosts
Anthony Bourdain, Joel Rose
Hungry Ghosts is cooked up by the best selling author and veteran chef, Anthony Bourdain (Kitchen Confidential, Emmy-Award winning TV star of Parts Unknown)...
More Info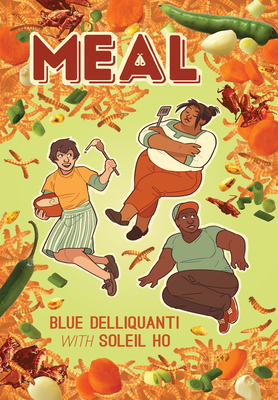 Meal
Blue Delliquanti, Soleil Ho
A Junior Library Guild Selection"This fresh and tasty comic provides an enticing introduction to a less-traveled area of cuisine." —PUBLISHERS WEEKLY"You moved cross-country to...
More Info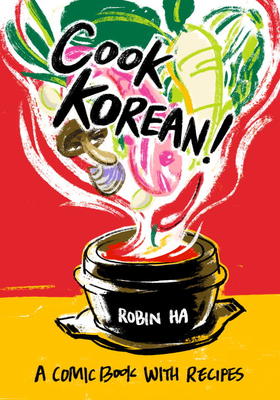 Cook Korean!
Robin Ha
A New York Times bestseller A charming introduction to the basics of Korean cooking in graphic novel form, with 64 recipes, ingredient profiles, and more,...
More Info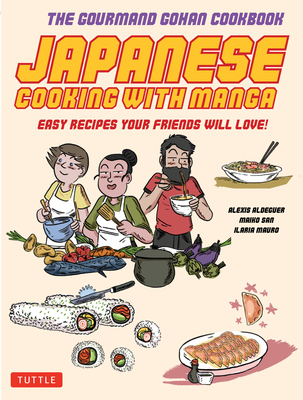 Japanese Cooking with Manga
Alexis Aldeguer, Maiko San, Ilaria Mauro
Three friends walk you through their best Japanese recipes—in expressive, humorous illustrations!Cooking should be fun, and this highly entertaining Japanese cookbook for beginners is...
More Info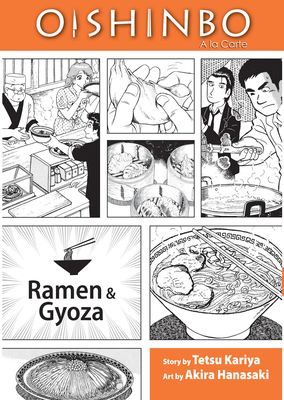 Oishinbo: Ramen and Gyoza
Tetsu Kariya
R to L (Japanese Style)As part of the celebrations for its 100th anniversary, the publishers of the Tozai News have decided to commission the...
More Info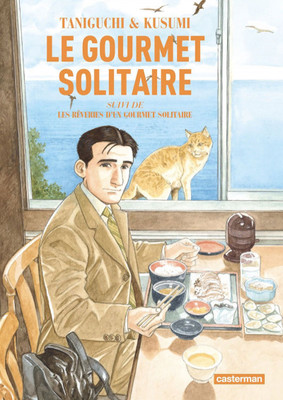 Le Gourmet Solitaire - Integrale
Taniguchi & Kusumi
Né en 1994, le gourmet solitaire a conquis, au fil de deux décennies de flâneries propices à des expériences culinaires précieuses et intimes, un...
More Info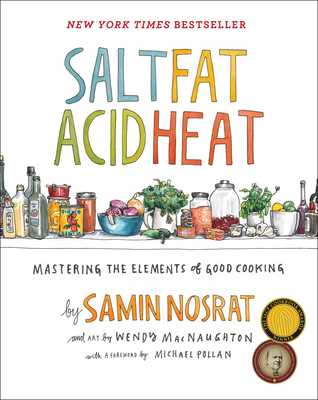 Salt, Fat, Acid, Heat
Samin Nosrat
Now a Netflix series! New York Times Bestseller and Winner of the 2018 James Beard Award for Best General Cookbook and multiple ICAP Cookbook...
More Info