D+Q Picks of the Week: Hot Comb's ode to black hair, Poet Ariana Reines, near future cli-fi, and trans femme fantasy
June 18, 2019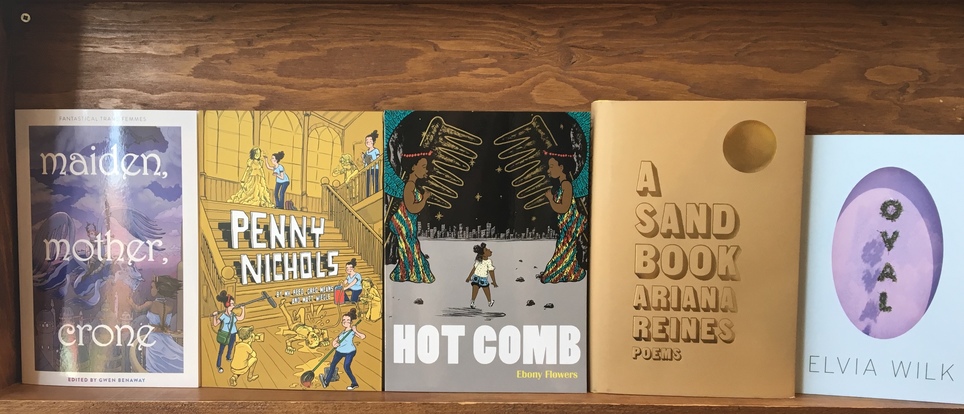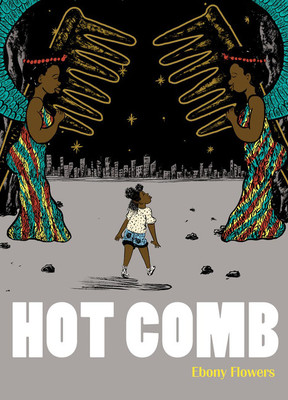 Hot Comb
Ebony Flowers
An auspicioius debut examining the culuture of hair from the Rona Jaffe Foundation award-winning cartoonist Hot Comb offers a poignant glimpse into Black women's...
More Info
Hot Comb, Ebody Flowers
So excited for this expressive and generous collection of short connected stories attentive to black girls' and women's relationship to their hair. It features the salons, the products, the hairstyles, the peer pressure, the connotations of hair, its texture, shape, and care. Ebony Flower's watercolour-stroked drawings in blacks, whites, and greys show movement and form with effortless style.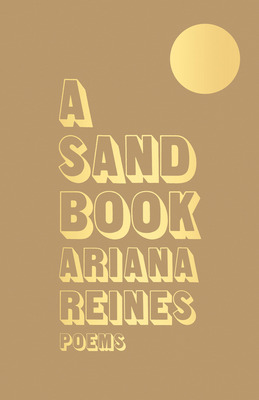 A Sand Book
Ariana Reines
"Mind-blowing." —Kim GordonDeadpan, epic, and searingly charismatic, A Sand Book is at once relatable and out-of-this-world. In poems tracking climate change, bystanderism, state murder,...
More Info
A Sand Book - Ariana Reines
With only Kim Gordon's commanding words - "mind-blowing" - at the back of the book, Ariana Reines' latest book of poetry A Sand Book is much-anticipated and shines golden like the sun. Tackling our present days with a fresh and decisive voice, she recounts, conveys, feels, and associates with enthusiastic spirit that is all her own.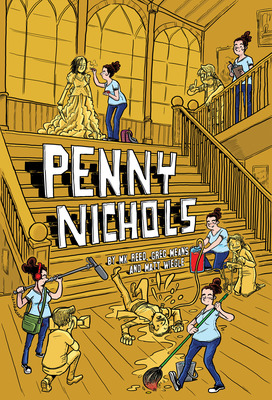 Penny Nichols
MK Reed, Greg Means
Somehow, sarcastic Penny's gotten roped into helping make an amateur slasher film. With a team of flakes and weirdos, she's probably the only one...
More Info
Penny Nichols - MK Reed
This story follows the titular Penny Nichols as a bored and aimless temp professional. Her trajectory drastically shifts when she becomes part of a horror movie production - the ragtag team has energy, enthusiasm, and no budget. A book for the imaginative spirits that need to, must, make their visions of the future come to life.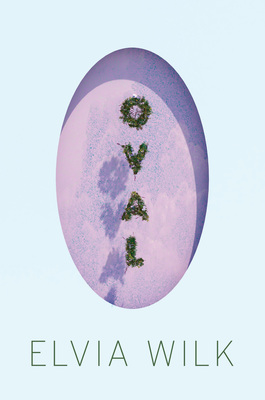 Oval
Elvia Wilk
"Elvia Wilk's Oval is a marvel. At the core of this seductive, acute, superbly-contemporary update of mid-period J.G. Ballard lies a deep-beating, deep-dreaming heart."—Jonathan Lethem"A...
More Info
Oval, Elvia Wilk

Set in a near-future Berlin, Oval is a penetrative look at what is to come. Wilk imagines the city as a place where artists are hired by corporations as consultants, and the price of housing sky-rockets in the name of "sustainability". This is one to curl up with and steel oneself for the impending future.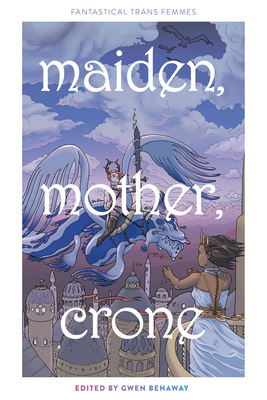 Maiden, Mother, and Crone
Maiden, Mother, and Crone: Fantastical Trans Femmes is a Bedside Press anthology of new fantastical short fiction by trans women and trans feminine writers...
More Info
Maiden, mother, crone: fantastical trans femmes, ed. Gwen Benaway

Proudly recognized as the first anthology by trans femme authors writing in magic and fantasy, Maiden, mother, crone offers a groundbreaking collection foregrounding trans heroines. With stories by Gwen Benaway, Casey Plett, Kai Cheng Thom, among many others, we encounter worlds and languages that stir the spirit with visionary imagination.