For Now: Eileen Myles
September 23, 2020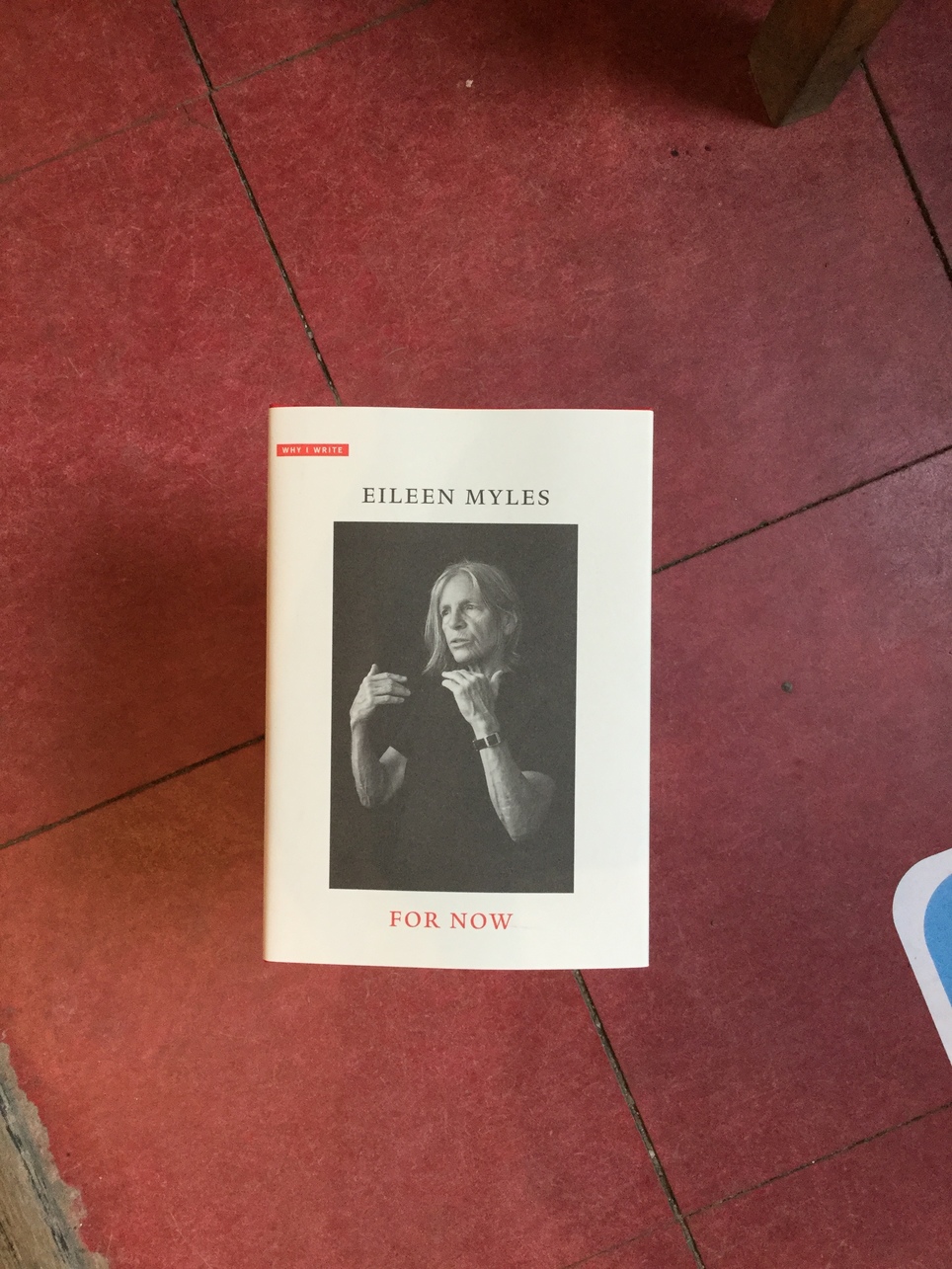 For Now by the inimitable Eileen Myles has arrived in store!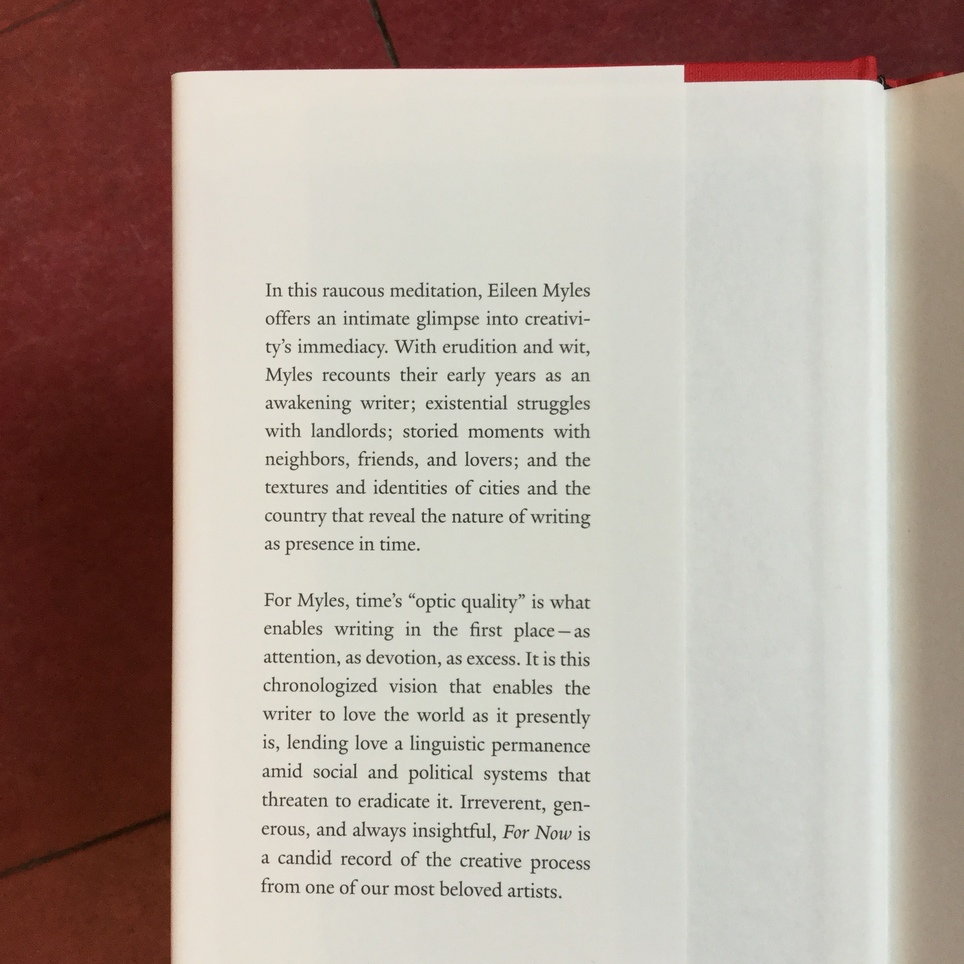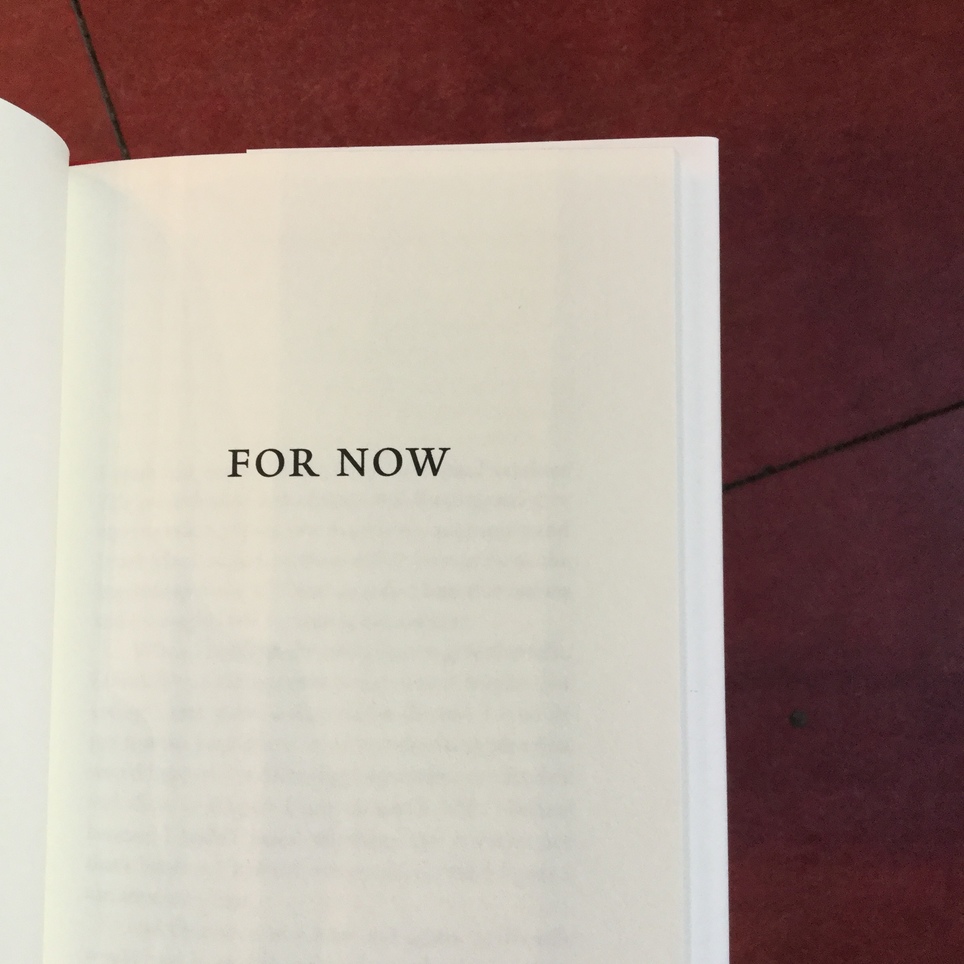 The book is a profound meditation on place, memory, friendship and, ultimately, what it means to write.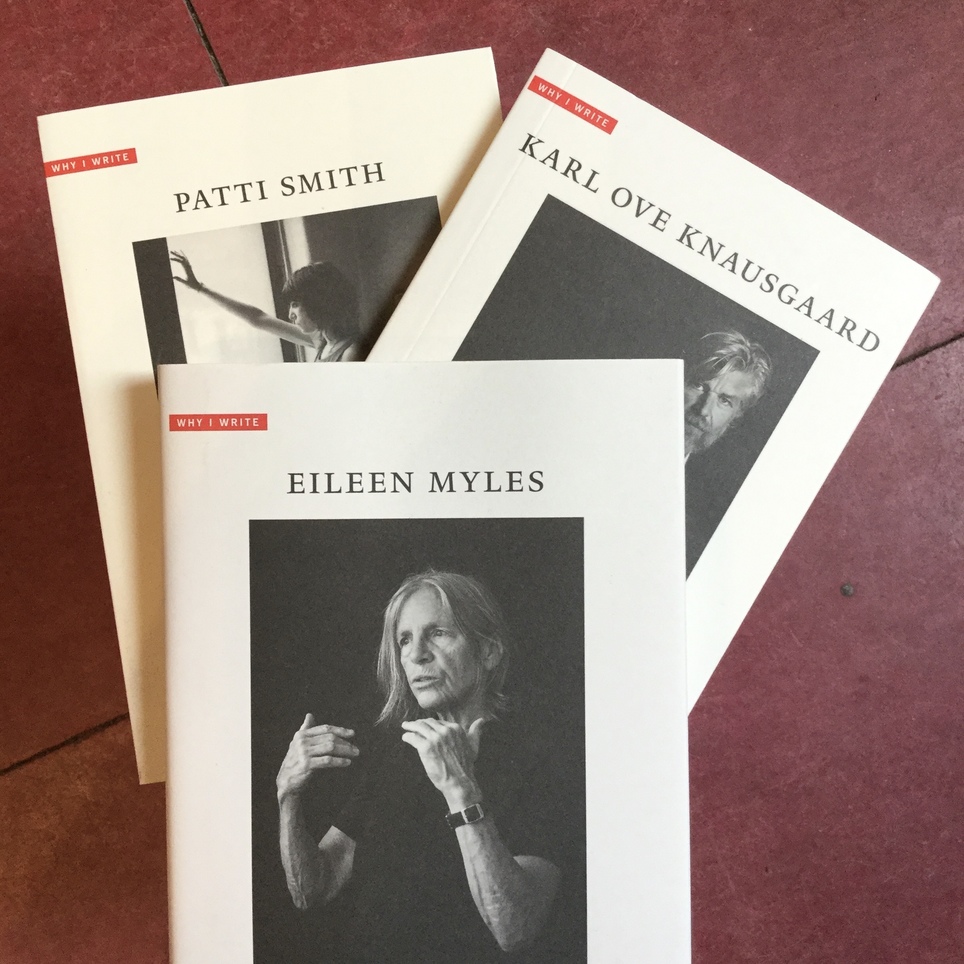 It is the third book to appear in the Why I Write series, from Yale University Press.
Happy book birthday, Eileen!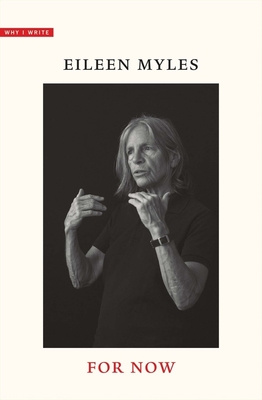 For Now
Eileen Myles
 In this raucous meditation, Eileen Myles offers an intimate glimpse into creativity's immediacy. With erudition and wit, Myles recounts their early years as an...
More Info