Librairie D+Q Picks of the Week: December 6 2018
December 7, 2018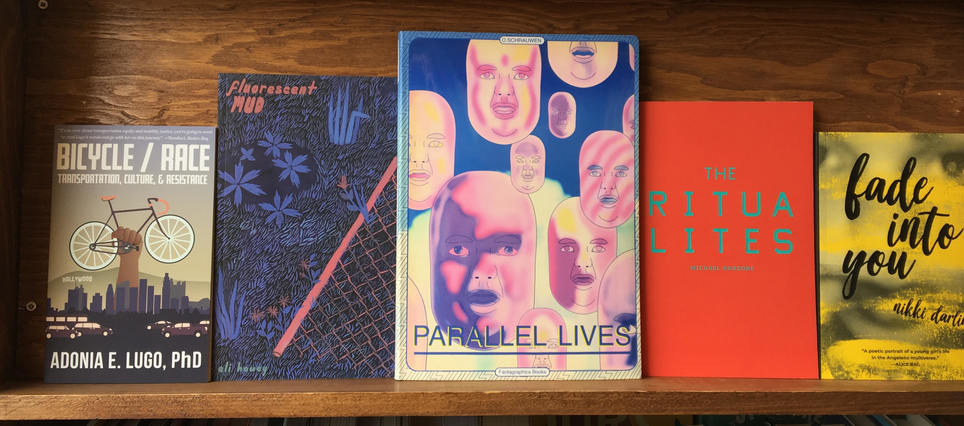 Every week, the staff of Librairie D+Q select our favourite new releases. Read on for this week's picks!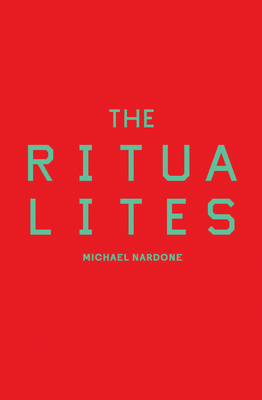 Ritualites, The
Michael Nardone
The Ritualites is Michael Nardone's book-length poem on the sonic topography of North America.Composed over ten years at sites all across the continent--from Far...
More Info
The Ritualities, Michael Nardone
Michael Nardone is a local poet, scholar, and friend of the store, and The Ritualites is his literary debut, from Toronto's Book*hug. It's a book-length poem – the first in a series of planned works – on the sonic topography of North America. Incorporating aspects of Nardone's academic research into poetics and sound cultures, the book was composed at sites all across the continent and shifts through forms and genres, documenting the poet's listening amid our public exchanges, mediated ambiances, and itinerant intimacies. Our launch event is Tuesday, December 11th!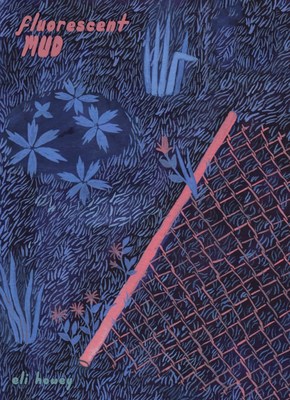 Fluorescent Mud
Eli Howey
Fluorescent Mud is an art comic that is entirely hand painted in watercolour and gouache. Using a strong visual language of symbols and codes,...
More Info
Fluorescent Mud, Eli Howey
Hand painted in watercolour and gouache, Toronto artist Eli Howey's latest comic (via 2dcloud) is a disorienting, haunting work of art in an eerie nocturnal palette. Following a dissociative route through punk houses, riverside drinking spots, chainlink fences, cemeteries, and surreal dungeons, Howey captures turbulent mental states with atmospheric aplomb.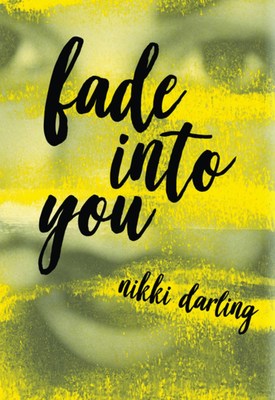 Fade Into You
Nikki Darling
"A glorious illumination of the dark corners of teen trouble, Fade Into You tangles Chicano cultural inheritance, nascent punk self-discovery, and kid truth in...
More Info
Fade into You, Nikki Darling
Fade Into You is the debut novel from Nikki Darling, a music correspondent for LA Weekly and the Los Angeles Times. A portrait of a young Mexican-American girl in the glorious wasteland of 1990s Los Angeles, Fade Into You is written like a punk zine, summoning both the battle-cry of riot-grrl rage and the hormonal haze and urgency of adolescence. As high school junior Nikki Darling alternates between cutting class and getting high, flirting with drugs, crushes, and counterculture to figure out how she fits into the world, she pushes herself to the edge only to find herself trapped in the cyclical violence of growing up female.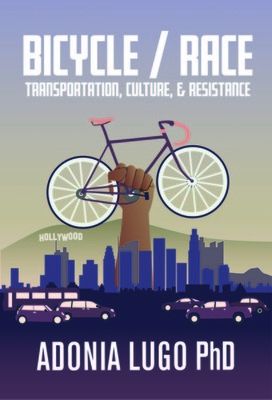 Bicycle / Race
Adonia Lugo
The intersection of advocacy, city planning, and racismBicycle / Race paints an unforgettable picture of Los Angeles—and the United States—from the perspective of two...
More Info
Bicycle / Race: Transportation, Culture & Resistance, Adonia E. Lugo
Far more than a book about the politics of cycling, Bicycle/Race paints an unforgettable portrait of Los Angeles from a two-wheeled perspective. Adonia Lugo weaves the colonial history of Southern California through her own story of growing up Chicana in Orange County, becoming a bucycle anthropologist, and co-funding LA's landmak open streets cycling event, CicLAvia. The book also recounts how Lugo finds her voice while taking on racism in the world of cycling advocacy in Washington, D.C. before heading back to LA to organize the movement for climate justice in transportation.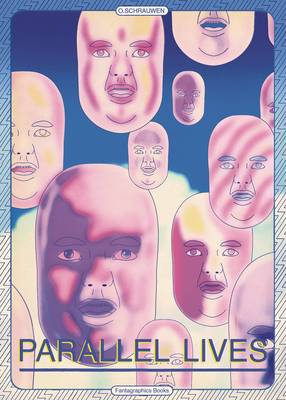 Parallel Lives
Olivier Schrauwen
This collects six wildly inventive short comics stories that might collectively be dubbed "speculative memoir." Schrauwen's deadpan depictions of his and his offspring's upcoming...
More Info
Parallel Lives, O. Schrauwen
Now out in English from Fantagraphics, Parallel Lives is a collection of six wild and weird short stories from Berlin-based Belgian artist Olivier Schrauwen, hailed by none other than Art Spiegelman as "extraordinary...He's the most original cartoonist I've fallen onto since Chris Ware or Ben Katchor." Each of these stories is a volume in Schrauwen's "speculative memoir," a sci-fi, surrealist recounting of his present and future lives (and progeny), in which he is variously abducted by extraterrestrials, able to dialogue with agents from the future, and receives coded messages in envelopes at breakfast. A truly strange and unique work, Parallel Lives is a veritable portal to another dimension.