Looking for Kids Books? Call us!
May 30, 2020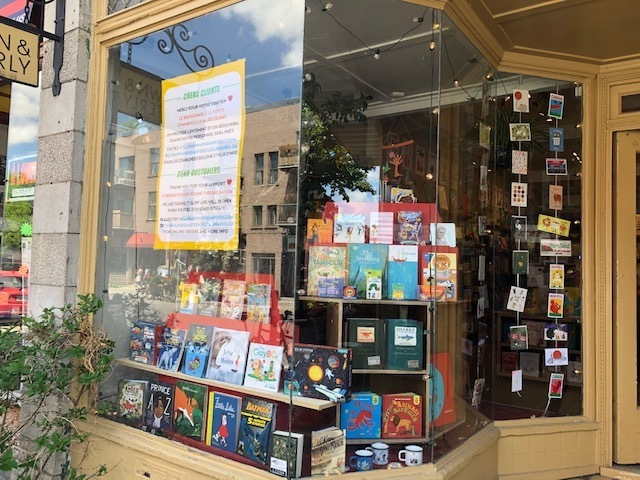 Looking for some great books for kids but don't know where to start? Give us a call at La Petite Librairie (514-279-2279). We are now experts at making recommendations over the phone! Although our stores are still closed to the public, we are offering curbside pickup between 12 and 5 pm, Tuesday to Sunday. Stop by and we can show you some books from a safe distance.
Looking for games, cards, stickers, or anything else you can't find on our Webstore? Ask us and we can send you photos, describe them to you over the phone, or show them to you through the door!
You may noticed we have filled out windows with new and bestselling stock! Check it out next time you are walking by.
We miss our customers and love seeing you when you pick up your books. We will make an announcement as soon as we are ready to open up again!