Graphic Novel Book Club - Paying the Land by Joe Sacco
December 8, 2020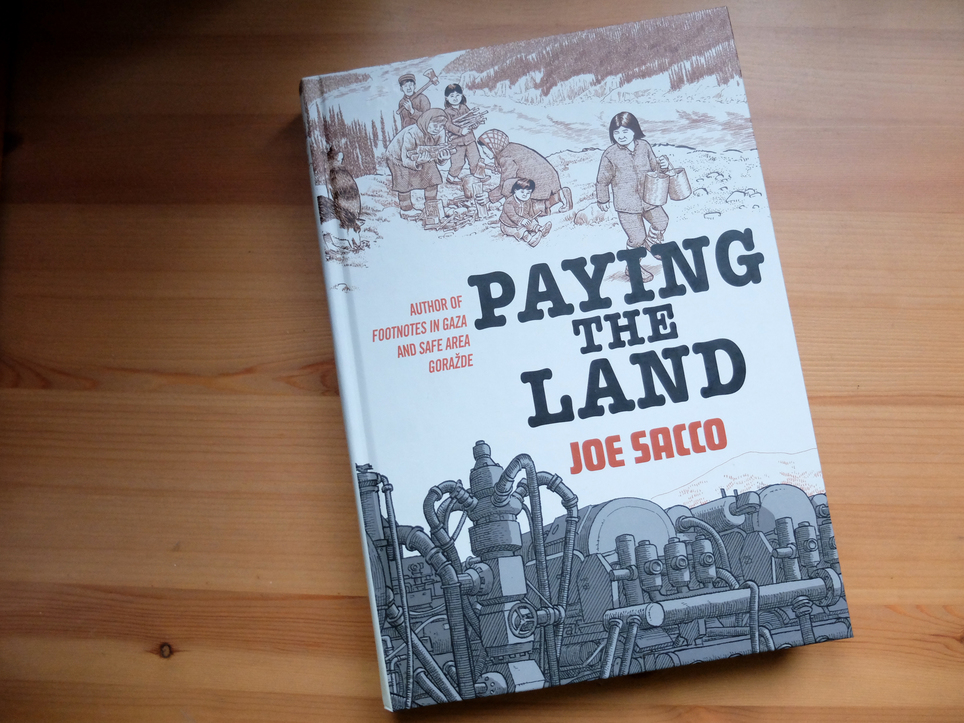 So chuffed to have hosted our Graphic Novel Book Club featuring Paying the Land! A favorite of mine this year, Joe Sacco's latest is the result of five years' work, two trips to the Northwest Territories and countless photographs, notes, and statements by and of the people there.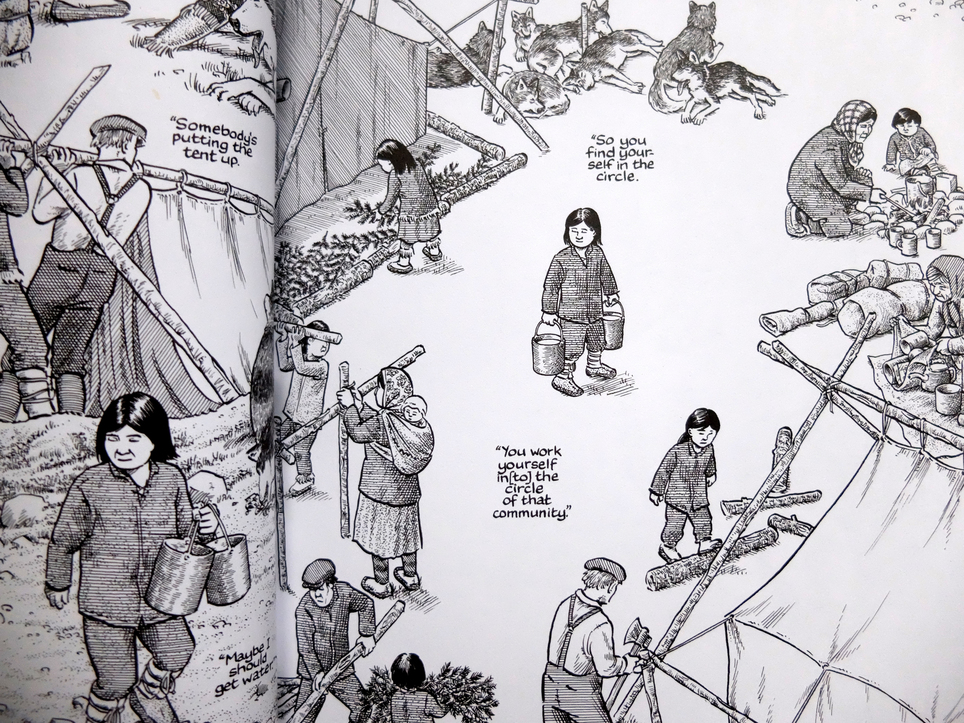 Most readers had been unaware of the situation up North and appreciated the work Sacco had done. They expressed the need for Canadians to know about their country and ongoing histories. They were taken aback by the many contradictions and complications bound to the situation: the multiple borders, governments, laws, and people involved. Readers further expressed admiration of the characterization of the land, as expressed through testimony and memory of the people.
By the same token, they appreciated Sacco's self-insertions: as a character - a caricature of his self - as he provided much needed levity to a potentially overwhelming read. He furthermore creates the perspective of the view from the outside. What does it mean to have this story told from the perspective of a white man? Self-aware of the fact, Sacco draws himself as other, sticking out in any scene.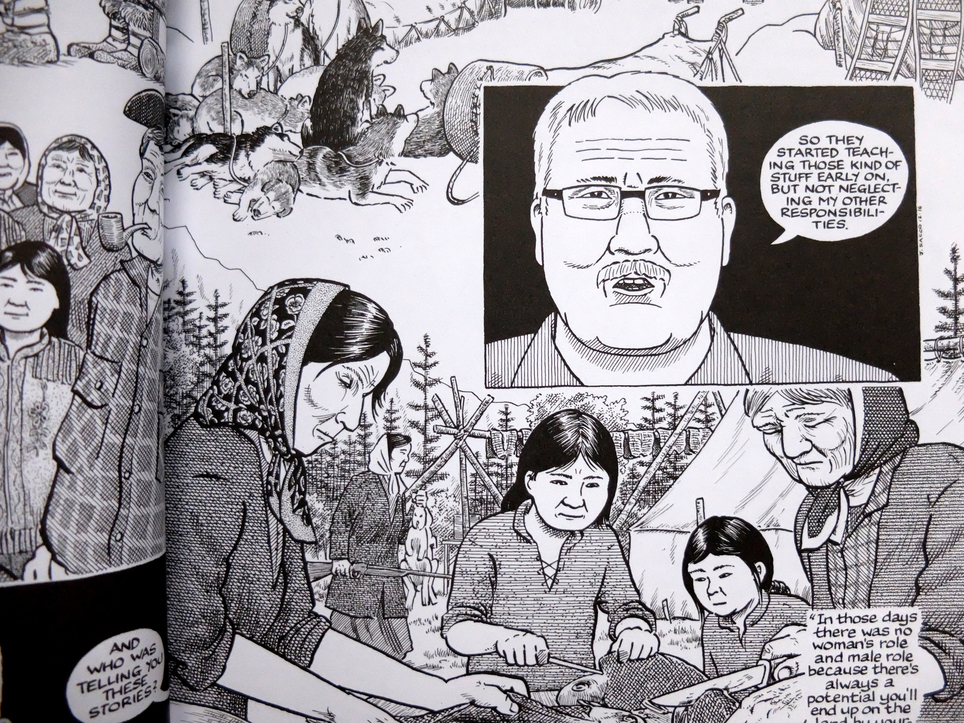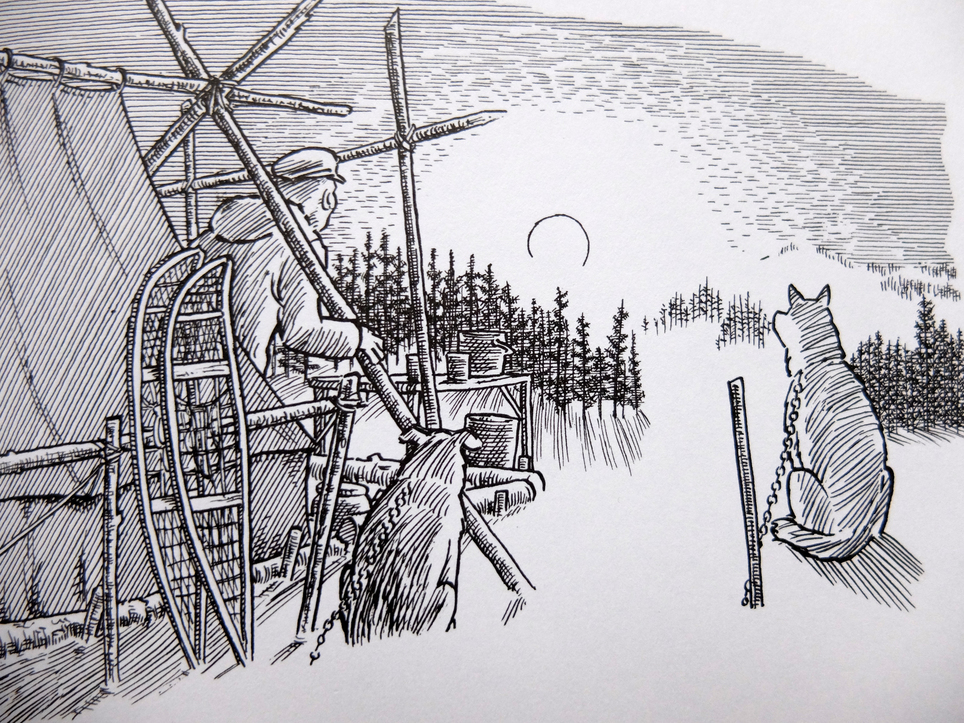 On the limits of language: readers recognized the terrible effectiveness of residential schools in destroying the ability of the community to communicate and work together to determine what was best for them, creating a gulf of both language and culture. Further o
bstacles appear as side-effects from the inside: internalized racism and colonialism, the unwillingness to grapple with one's self, and self-medication rather than proper care.
The visual language of the graphic novel layering first and third person view, along with the use of square brackets and boxes making commentary flow into speech bubbles, proved effective in communicating the voices of the interviewed and Sacco's own commentary. One reader further commented: "The
likenesses are amazing! The people feel real. We immediately feel a connection to them... we just want them to be okay."
Thanks to everyone who came by for a lovely conversation! Join us next time as we discuss Sophie Yanow's The Contradictions!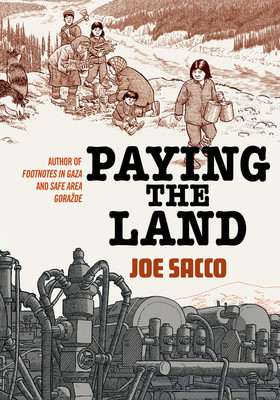 Paying the Land
Joe Sacco
From the "heir to R. Crumb and Art Spiegelman" (Economist), a masterful work of comics journalism about indigenous North America, resource extraction, and our...
More Info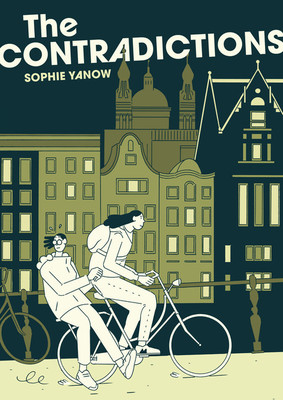 The Contradictions
Sophie Yanow
The Eisner Award-winning story about a student figuring out radical politics in a messy world. Sophie's young and queer and into feminist theory. She...
More Info