Mary Soderstrom launches Frenemy Nations !
November 1, 2019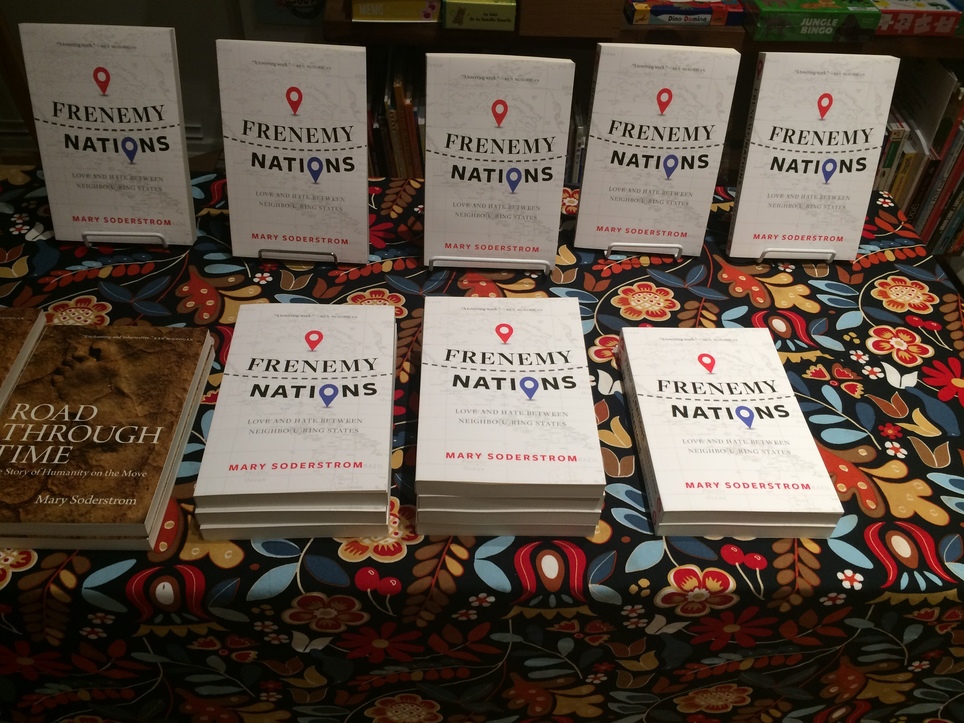 On the 29th of October, an impressive crowd gathered at La Petite Librairie for the launch of Mary Soderstrom's last book, Frenemy Nations: Love and hate between neighbouring states.
Mary Soderstrom lives in Montreal. She writes nonfiction and is also a novelist.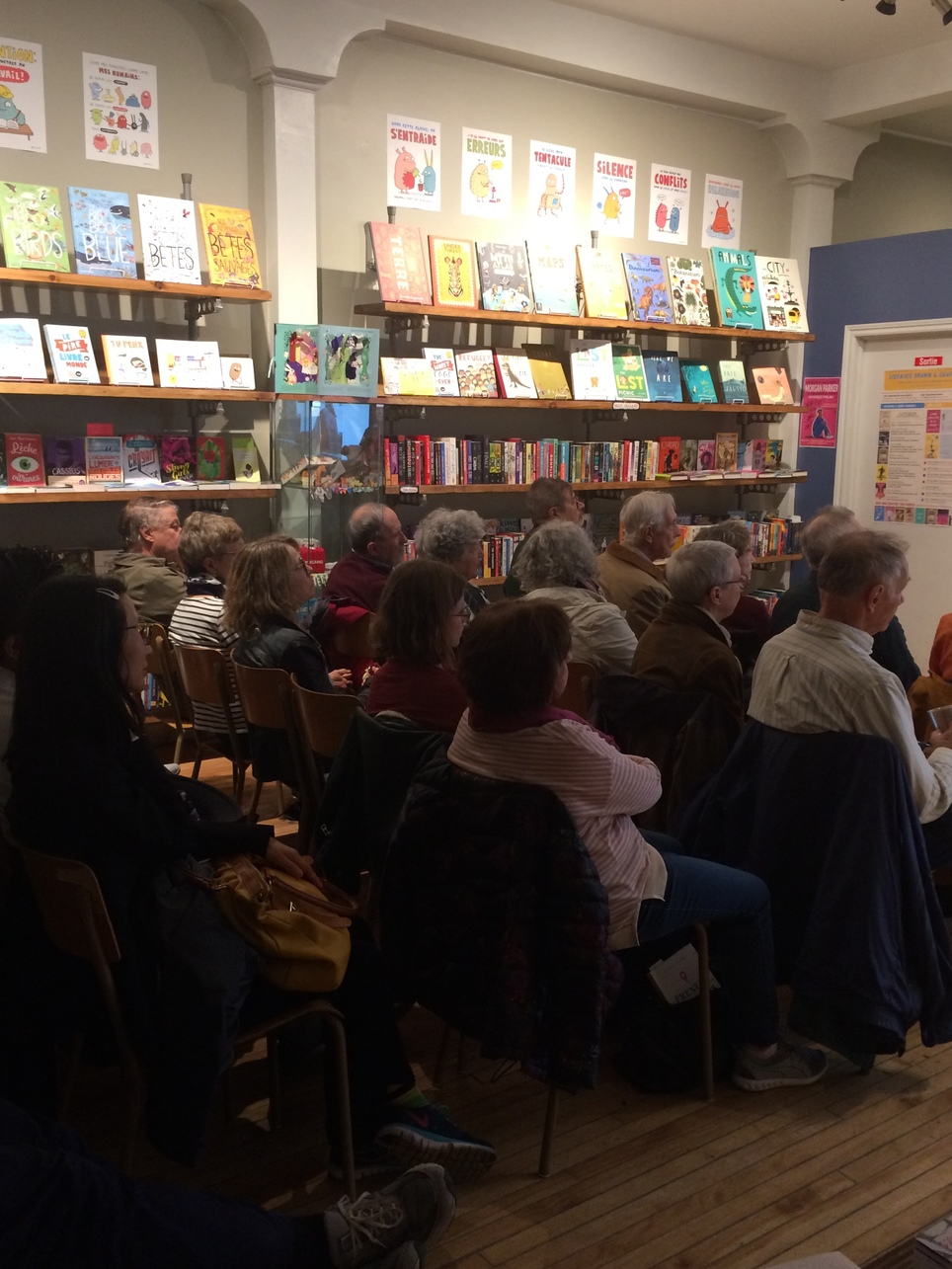 The initial idea that lead to this book dates back 50 years, when the author and her husband, who had been living in the US, decided to move to Canada. The place they found was so different from the USA, that it triggered a series of questions. Hence the idea of a book where she compares places that are both very close and yet different in so many ways. The examples are the following : between Vermont and New Hampshire, between the two Vietnams, Scotland and Ireland, Algeria and Tunisia, Saskatchewan and Alberta and, eventually, USA and Canada.
To start the evening off, Mary Soderstrom decided to read a long excerpt of her book. Then she commented a series of images (especially frontier images) that appear in her book.
Thinking about the frontier, the limit, the border is really important to her work. Indeed, she said : "who could imagine the bridge between Ottawa and Gatineau could one day be the border between Canada and a free Quebec ?"