New D+Q: Rebecca & Lucie in The Case of the Missing Neighbor by Pascal Girard
June 30, 2021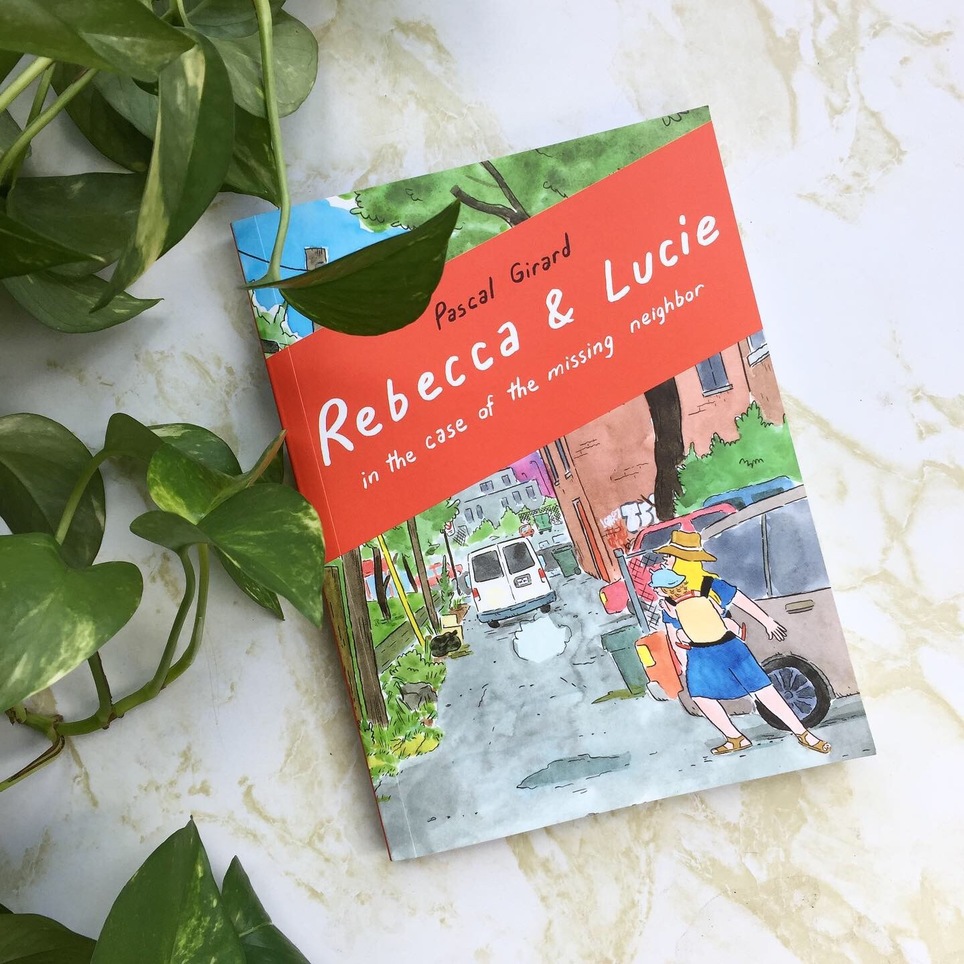 Celebrated Montreal-based comic artist Pascal Girard has a new mat-leave murder mustery comic to share and it's in store now! Rebecca & Lucie in The Case of the Missing Neighbor centers a mother (Rebecca) whose near the end of her maternity leave and happens to spot a mysterious white minivan in her back alley during a nighttime breastfeeding session. Later, when she hears a neighbor has gone missing, she decides to take a stab at putting together a case. Pascal's wit is searing, his watercolours charming, and his entire aesthetic makes this hilarious new novel the perfect summer read.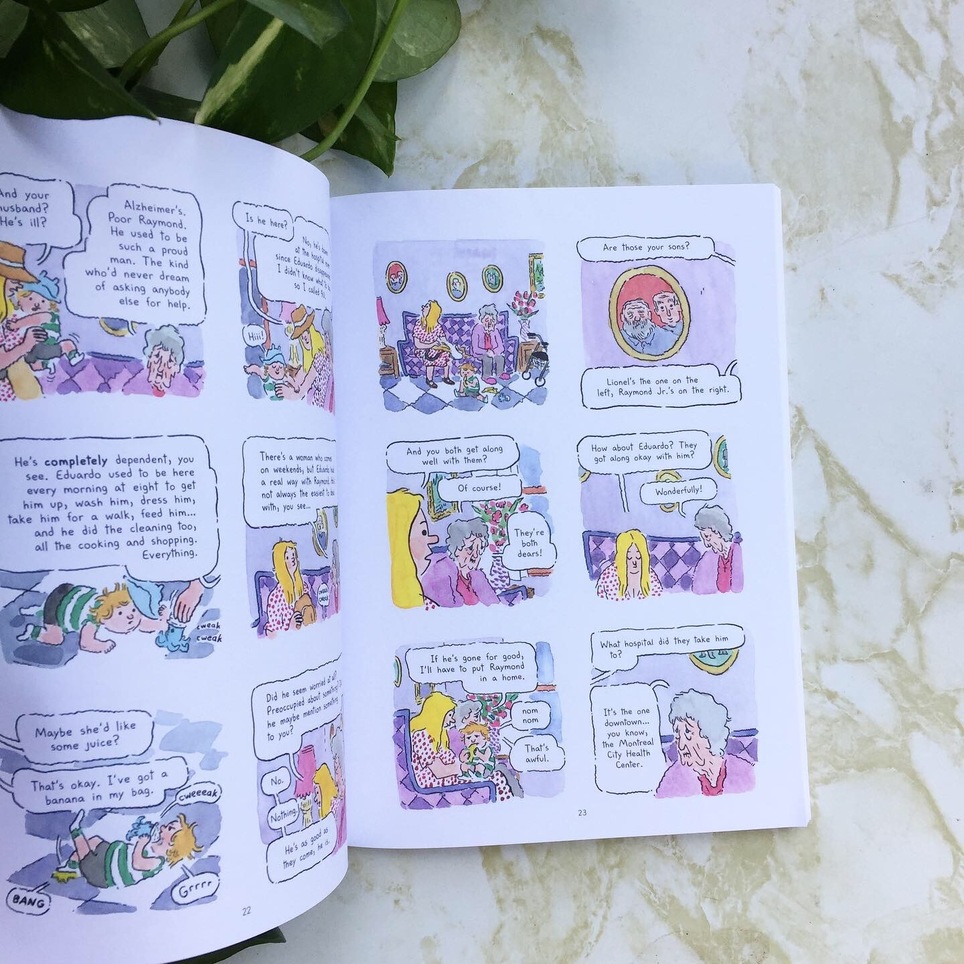 As Rebecca investigates the missing Eduardo Morales, a local personal support worker, she interviews grocery store workers, patients of Morales, and all kinds of relations. She even disguises herself as a pillow entrepreneur to snag an interview with a suspicious accountant. Her investigation is exciting and will have you anxiously awaiting the next piece of the puzzle!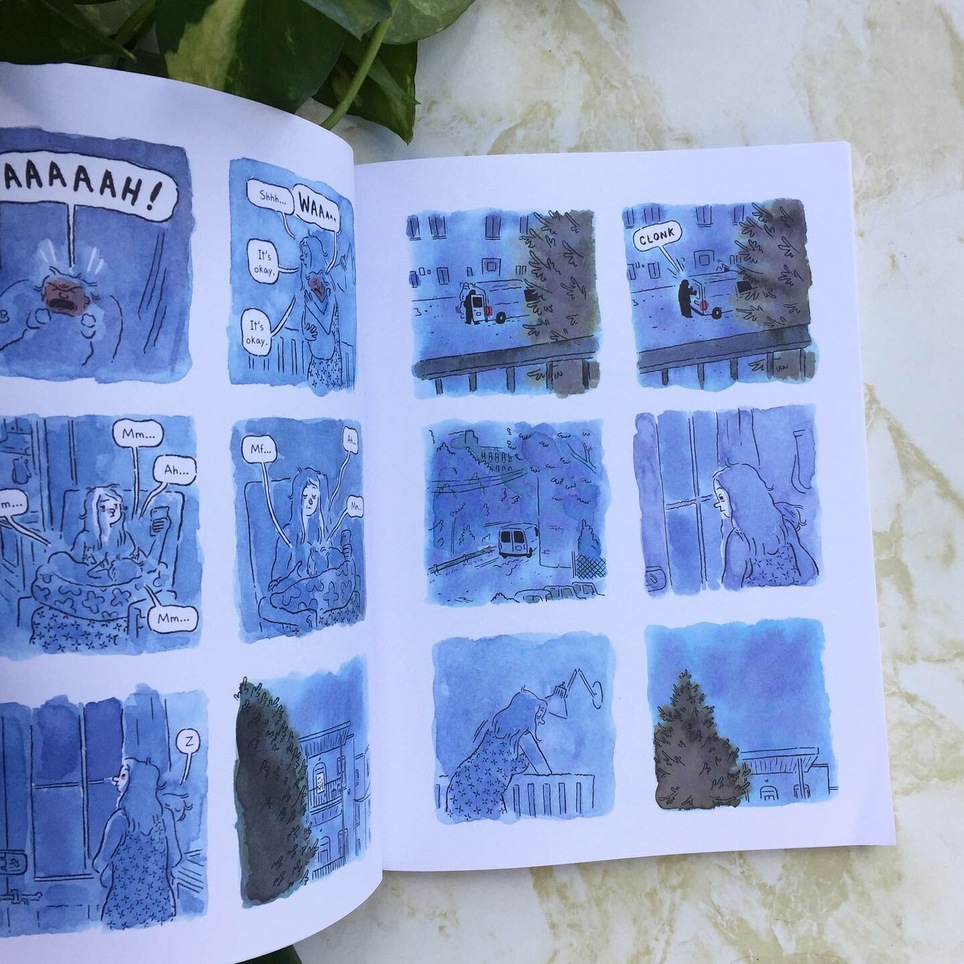 Sweet little Lulu accompanies Rebecca on her quest throughout the Mile End. Sometimes Rebecca has to take care of diaper changes, kegel classes, Mommy yoga, day-care drop offs and other mothering tasks. Pascal effortlessly weaves the narrative of early motherhood into his murder mystery, making it an apt commentary on the struggles facing new parents.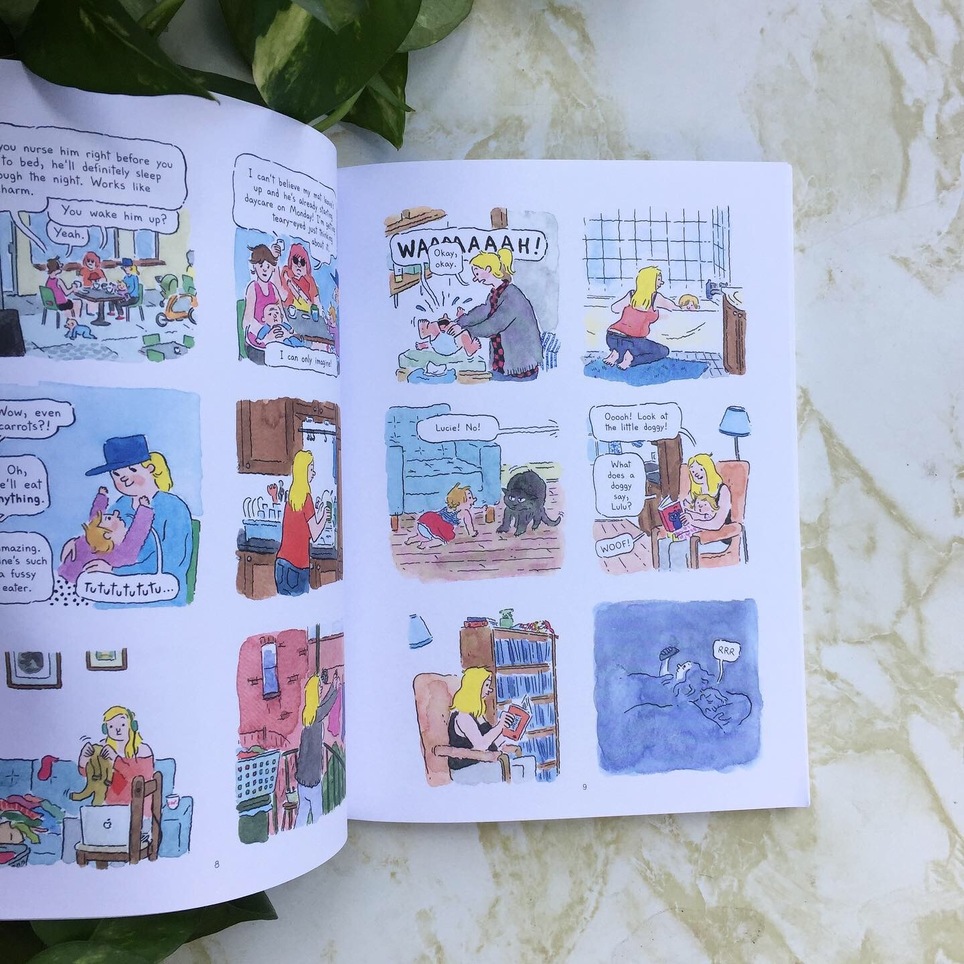 As Pascal says in his latest Instagram live event with D+Q, "The real Rebecca decided to do a Mile End walking tour inspired by the real locations of my book. If you are in the neighborhood and want to travel with a comic as a guide, this is the perfect map for you!" And come see our 211 storefront as well, where Pascal has created an adorable window display.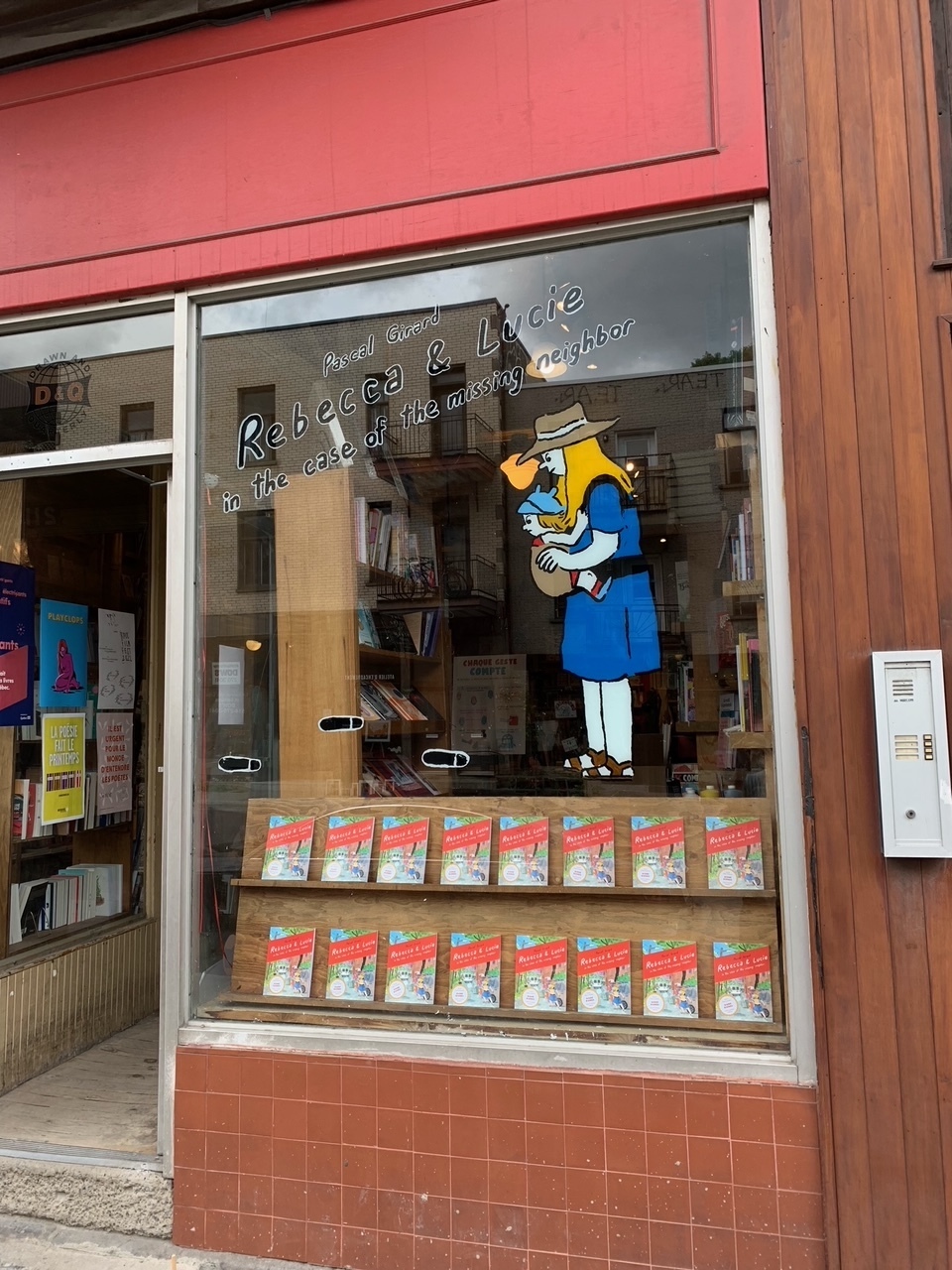 Rebecca & Lucie in The Case of the Missing Neighbor is in store today. Pick up a copy now!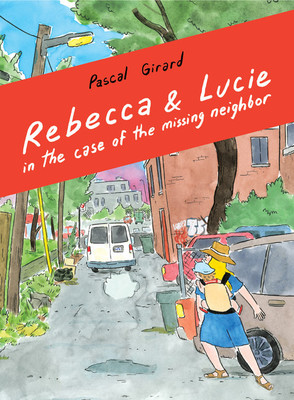 Rebecca and Lucie in the Case of the Missing Neighbor
Pascal Girard
A mat-leave murder mystery, complete with post-partum physiotherapy and suspicious grocery store footage Rebecca?s got an eight-month-old baby and a mystery to investigate! Late...
More Info